Now Trending: Easy Mezcal Cocktails for Agave Lovers
July 01, 2023 by Helena Lombard
Before we even get started on all our epic mezcal cocktails, we want to make sure that you know the difference between mezcal and tequila:
Tequila is made with the blue Weber agave plant. Mezcal is made with over 40 agave species.

Tequila is made from the sugars of steamed agave plants (above ground). Mezcal is made from the sugars of agave plants that have been roasted in wood-fired pits. This is what gives Mezcal its unique smoky flavour.

Most tequila is produced in the state of Jalisco. Most mezcal is produced in the state of Oaxaca.
While mezcal mixes well with just about anything tequila does, this spirit is more versatile. Its savoury and smoky flavour profile makes it a great substitution for whiskey in cocktails. You can learn more about the difference between mezcal and tequila in our handy guide. But if you're thirsty right now, here are 10 of the best mezcal cocktails that you can make at home.
Mezcal Paloma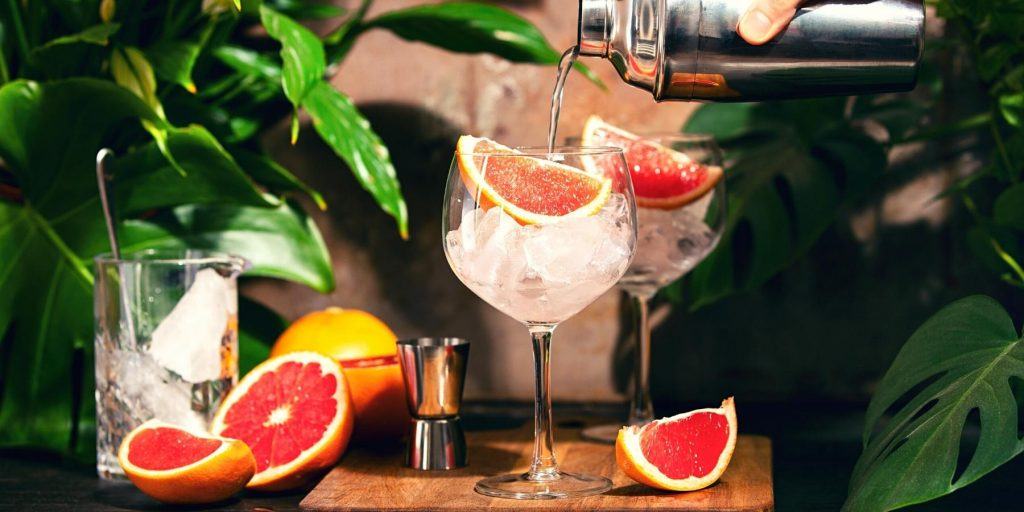 The classic Paloma uses just three ingredients: grapefruit soda, lime juice and tequila. You're going to give it a delicious mezcal twist, by adding simple syrup, and of course mezcal. We also prefer using freshly squeezed grapefruit juice and then adding soda. It just tastes better and adds more depth of flavour.
To make a Mezcal Paloma, rim a chilled glass with coarse salt, add ice, stir in tequila, mezcal, simple syrup, fresh lime and grapefruit juice. Top your mezcal cocktail with soda water and garnish with a slice of grapefruit or lime. Serve these sweet and tangy smoky cocktails this summer for something a little different.
Mezcal Sunset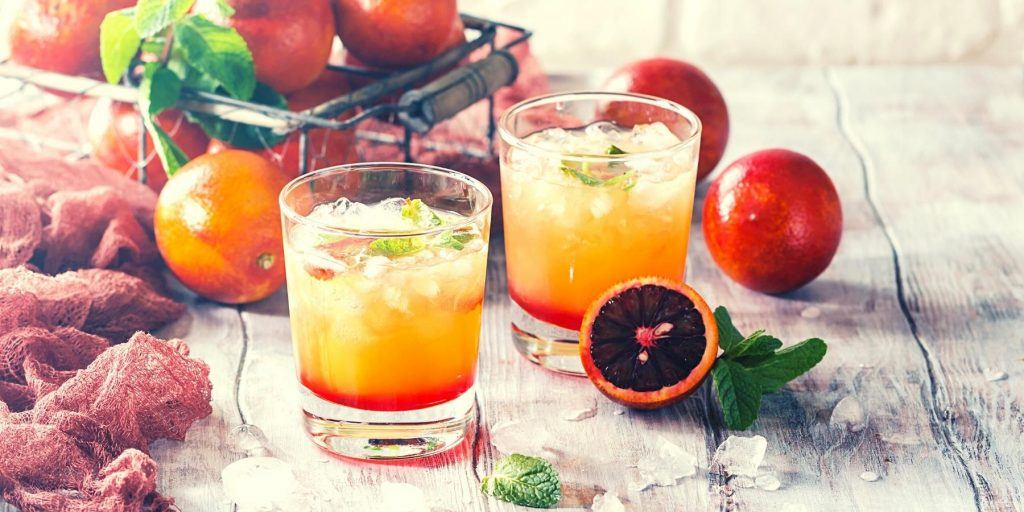 The Mezcal Sunset is a spin-off of the Tequila Sunrise and (we dare say) has way more edge than its classic predecessor. To make one, you're going to pour mezcal, orange juice and prosecco over ice, and give it a gentle stir (you don't want to disturb the bubbles too much!) Add some pomegranate syrup—it will sink to the bottom, creating the sunset effect.
Mezcal Sour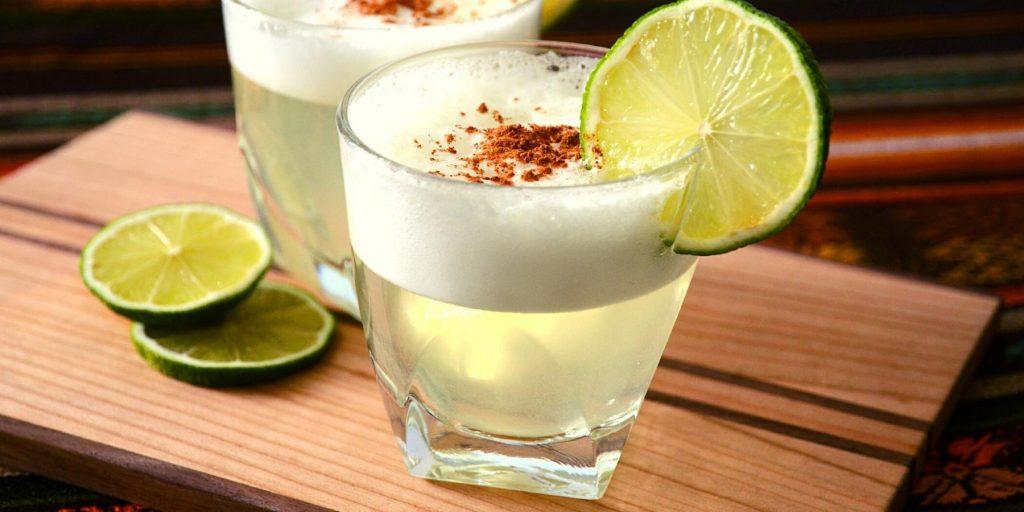 Remember how we said everything whiskey can do, mezcal can do (better)? This Mezcal Sour is a classic example of that. If you didn't know this, smokey and sour combinations work really well. To make one you're going to need mezcal (obviously) fresh lime juice, amaro, agave syrup and an egg.
This frothy cocktail has a lovely layered taste: smokiness from the mezcal, sourness from the lime and an extra agave boost thanks to the infused syrup. Serve these elegant drinks when you're feeling a little fancy. Silky smooth, and absolutely moreish.
Mezcal Martini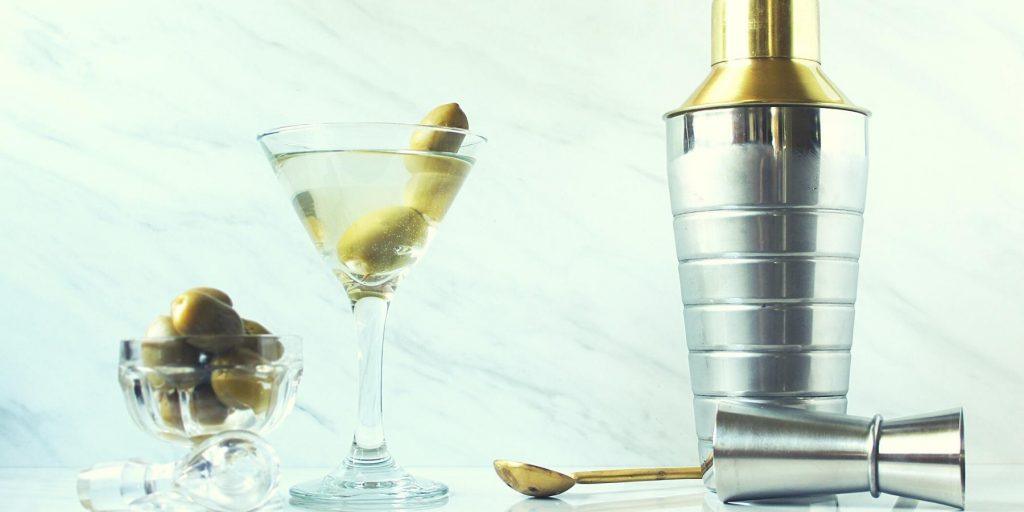 Are martinis made with mezcal even a thing? Yes, they are! These drinks with mezcal gives a fun twist to the Classic Martini. To make a Mezcal Martini, you're going stir equal parts mezcal and dry vermouth along with a few dashes of bitters in a mixing glass filled with ice. Serve strained into a rocks glass filled with ice (preferably one large cube). Garnish with a salty caper berry and serve. Great for a more sophisticated Mexican- theme party.
Strawberry Mezcal Mojito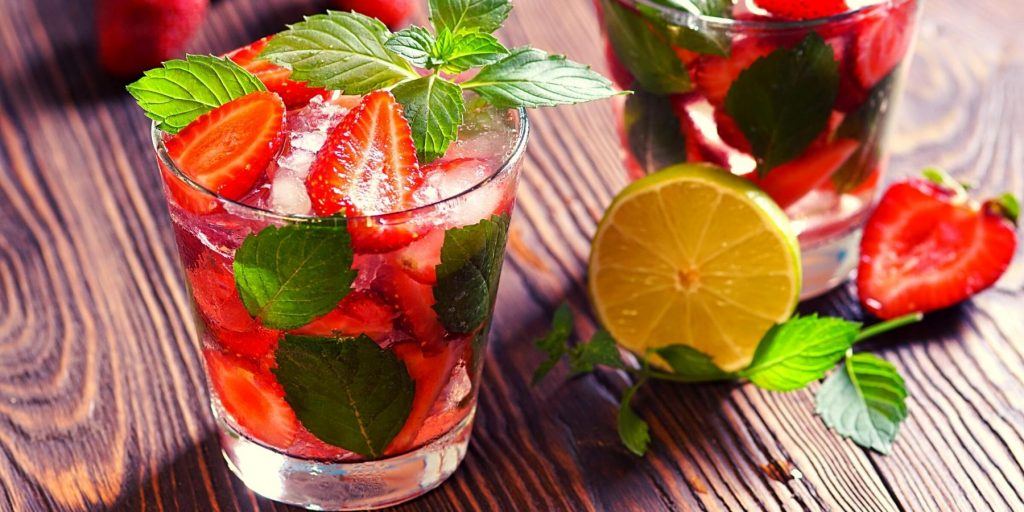 Make a Strawberry Mezcal Mojito for a refreshing twist on this summertime favourite. To make one, muddle mint, lime juice, ripe strawberries and agave syrup in a cocktail shaker. Add mezcal and ice and shake until icy cold. Strain into an ice-filled collins glass, add sliced strawberries and more mint for garnish.
These easy mezcal cocktails are great to make in an ice cold batch for those summer BBQ days with friends.
Mezcalita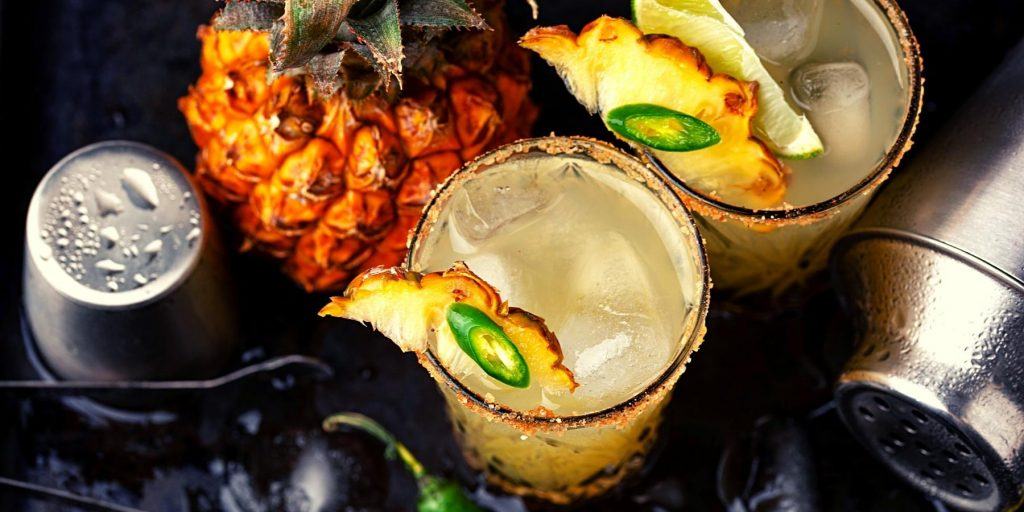 A Mezcalita is a wonderful invention —and you'll love it if you're fan of oranges. This orange-forward Margarita is made with smoky mezcal, fresh orange and lime juice and is served in glasses with spicy salted rims. If you really love orange, you can boost the citrus flavour by adding orange liqueur and orange bitters to the mix.
Los Muertos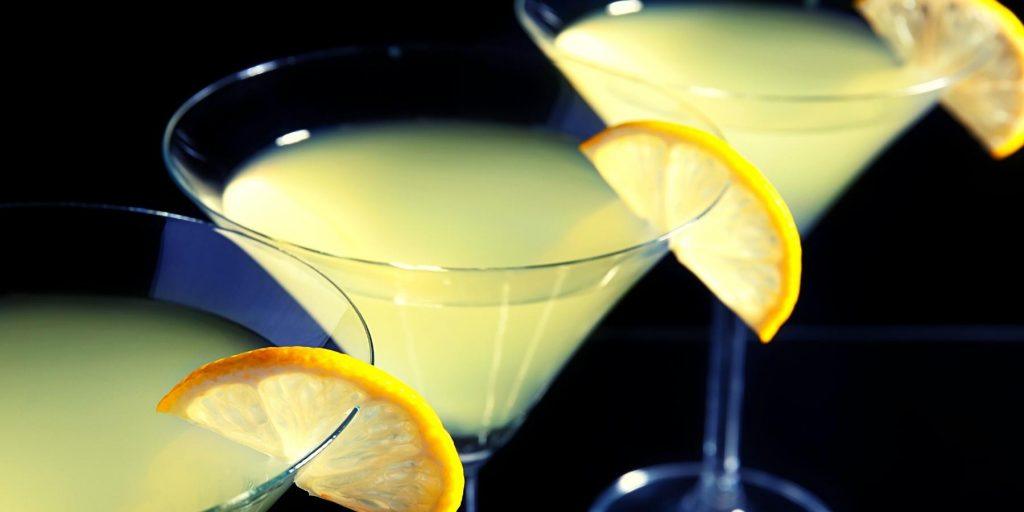 These popular mezcal cocktails are perfect for Day of the Dead celebrations in November. To make a Los Muertos drink you'll need aged mezcal, Blanco tequila, curacao, vermouth, absinthe, simple syrup and fresh lemon juice. Taste wise expect a light smoky flavour with hints of warming spice. One of the best autumn cocktails you'll sip on!
Mexican Mint Julep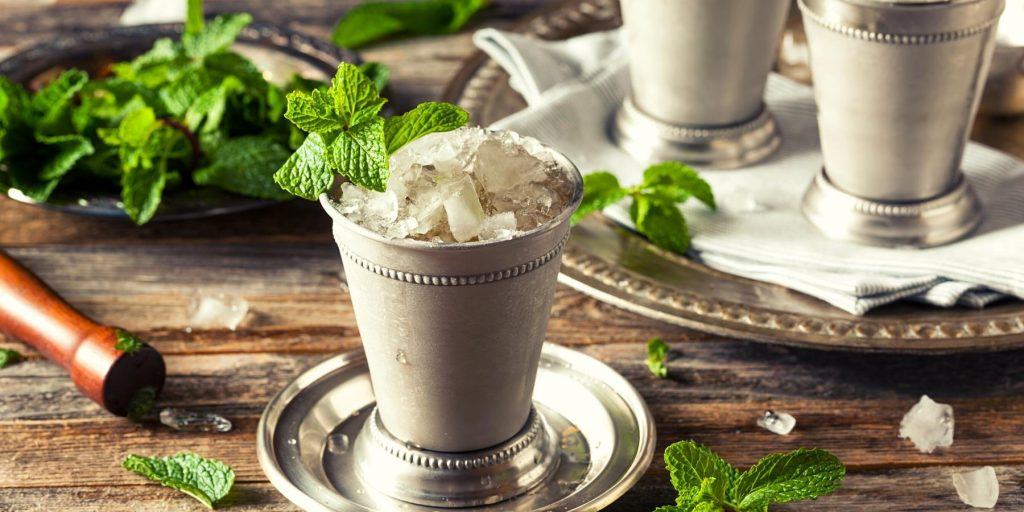 The Mint Julep is a classic cocktail most famous for being the signature drink of the Kentucky Derby, which takes place on the first Saturday every May. Similarly, Cinco de Mayo takes place on the 5th of May every year, and we think that's the only excuse you need to make a Mexican Mint Julep.
For this you'll be replacing the bourbon with mezcal and simple syrup with brown sugar. You're going to keep the mint and the crushed ice, but lose the bitters and add some spicy jalapeños instead. The smokiness of the mezcal bounces off the sweetness of the sugar and freshness of the mint. It's a thing of beauty!
Killer Bee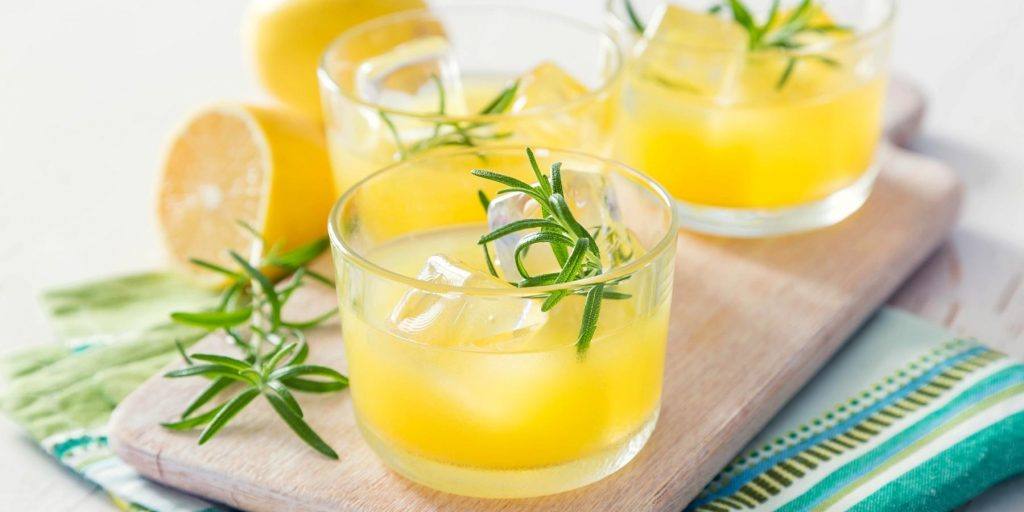 The Killer Bee is one of the easiest mezcal cocktails to shake up, and once you've tasted one it'll be hard to resist. Honey, mezcal and fresh lemon juice are the only three ingredients you'll need to make this killer cocktail. We promise you. Your friends will be buzzing with joy. Choose this cocktail if you're looking for an interesting drink to serve before dinner. It's the bees' knees.
Naked and Famous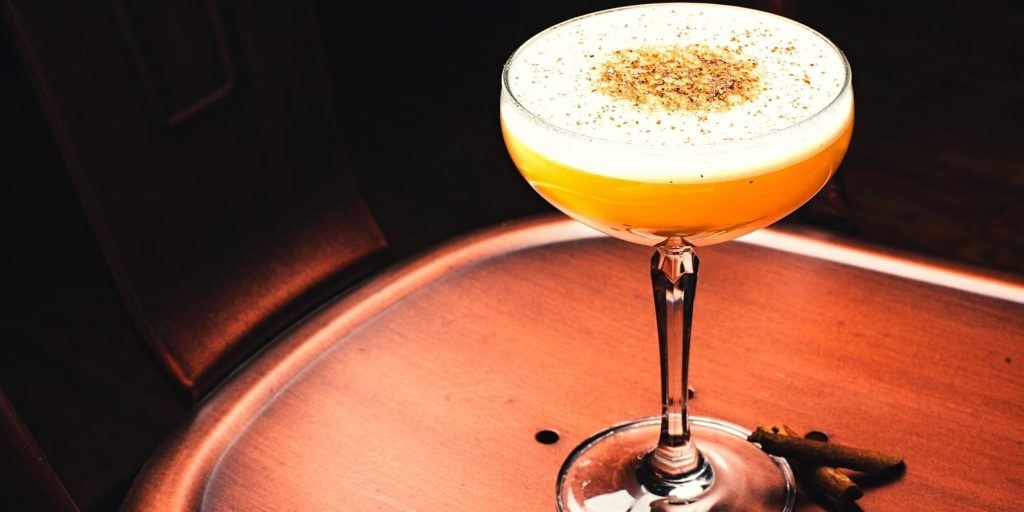 The Naked and Famous cocktail is an awesome cocktail made with mezcal, chartreuse, fresh lime juice and Aperol. It's a brilliant riff on the gin-based Last Word cocktail, with the addition of mezcal adding an earthy and smoky flavour, resulting in a very distinct cocktail. The Naked and Famous is on our list for good reason. But don't take our word for it. Go ahead: shake, strain and serve! You'll see. These mezcal cocktails are delicious.
Read next: Beginner's Guide to the Different Types of Tequila
FREQUENTLY ASKED QUESTIONS
Mezcal is made with over 40 agave species, while tequila is made with only one: the blue Weber agave plant. Mezcal is also smoky in flavour because unlike tequila, the agave plants get cooked underground in firepits.