Shimmering Sensations: How to Make Cocktails Sparkle
September 02, 2022 by Helena Lombard
Sometimes all a gal (or guy) needs is a glittery drink, a disco ball, great tunes, and a dance floor. So, if you're planning a celebration that calls for shimmery cocktails, you're at the right party.
Learn how to make cocktails sparkle and the different drinks you can mix up at home. We suggest making these for a dazzling New Year's Eve party or any special event that calls for a bit of glitz and glamour.
What are sparkly cocktails?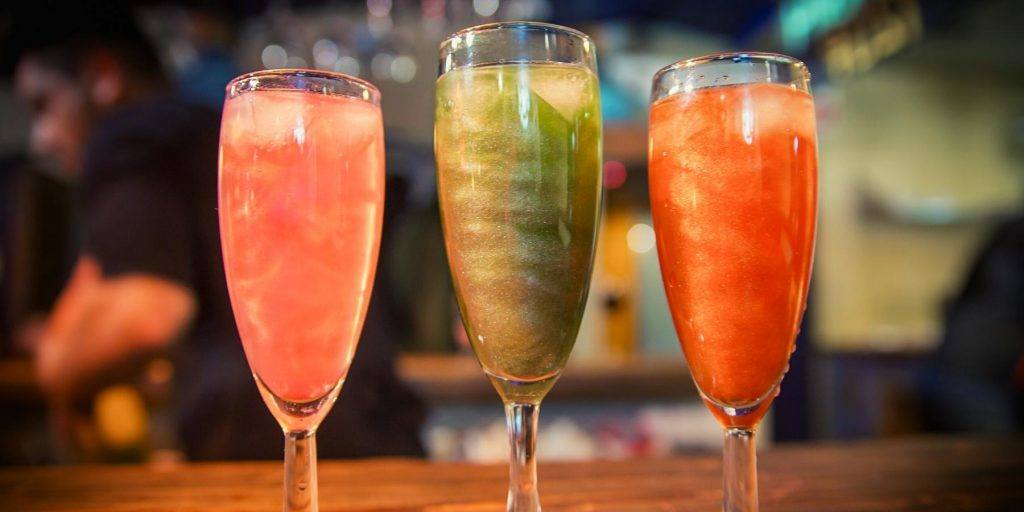 Sparkly cocktails are exactly what they say they are: drinks that sparkle. While they're perfect for glitzy celebrations, shimmery cocktails can also add a touch of magic to Halloween parties with a Witches Brew Cocktail or add extra festive vibes to classic Christmas cocktails.
What you'll need to make a cocktail sparkle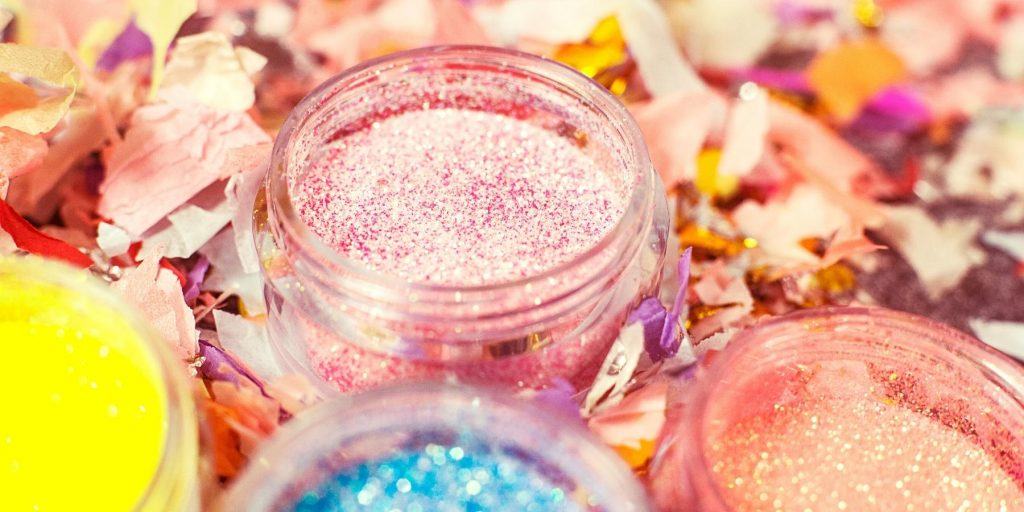 Shimmery cocktails can be made in different ways using different ingredients. These are our top two:
Edible / Cocktail glitter:

Choose this to make drinks really sparkle! This is probably the most obvious choice. Available in different colours, adding edible glitter is tasteless, so it won't ruin the flavour of your drink. You can also find edible or cocktail glitter variations that use natural ingredients (like fruit and veg) to add colour to the glitter. Shop around and see which brand you like best.

Luster dust:

Choose this to add some shimmer and shine. Luster dust is a powder used in baking and candy decorating. It's available in tons of varieties that all create different effects, so make sure you know what you're buying. The most common are the original luster dust, available in a rainbow of colours. Then you get petal dust, which produces deep colours with a matte finish. Next up is pearl dust, which, as the name suggests, creates a pearl-like translucent shimmer. Mixing this with petal dust can add colour and shine to your favourite drinks. One heads up on the luster dust situation, though: Make sure you add it to your cocktail last minute and serve immediately. Your

sparkly drink

will turn lack-lustre in no time (or after about 20 minutes).
How to mix glitter to your cocktails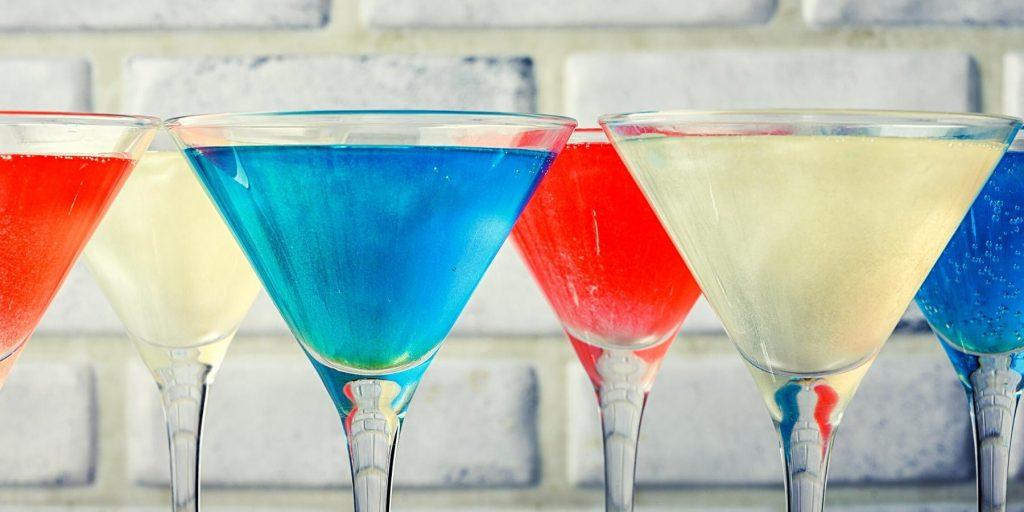 Adding glitter to your cocktail is simple–especially once you know what you're doing. The amount of glitter you'll need will depend on the effect you're trying to create. And that depends on two things:
The amount of sugar in the cocktail – the more sugar there is in the drink, the more glittery it will become.

The colour of the cocktail: If it's a clear cocktail, it's pretty easy to add any coloured glitter. If the cocktail is already coloured, say, for instance, with bourbon, then you'll want to choose an edible glitter cocktail that will complement the drink's original colour.
Here's how to make shimmery cocktails with edible glitter:
The first and most obvious step is to decide on the cocktail you're making.

Shake it in: If you want to add some sparkle to a

Cosmopolitan

or

Pornstar Martini,

add some cocktail glitter to the shaker with the rest of the ingredients.

Stir it in: If you're making a cocktail that calls for stirring, add the glitter after you've built the drink, and then stir it in. You'll notice that the glitter fades after a while, but it comes back to life every time you stir it. For the ultimate surprise, let your guests discover their sparkly drink and serve the cocktail unstirred with swizzle sticks for easy stirring. They'll be delighted! And, on that note, serve your

glittery drink

with a swizzle stick.
Sparkly cocktail ideas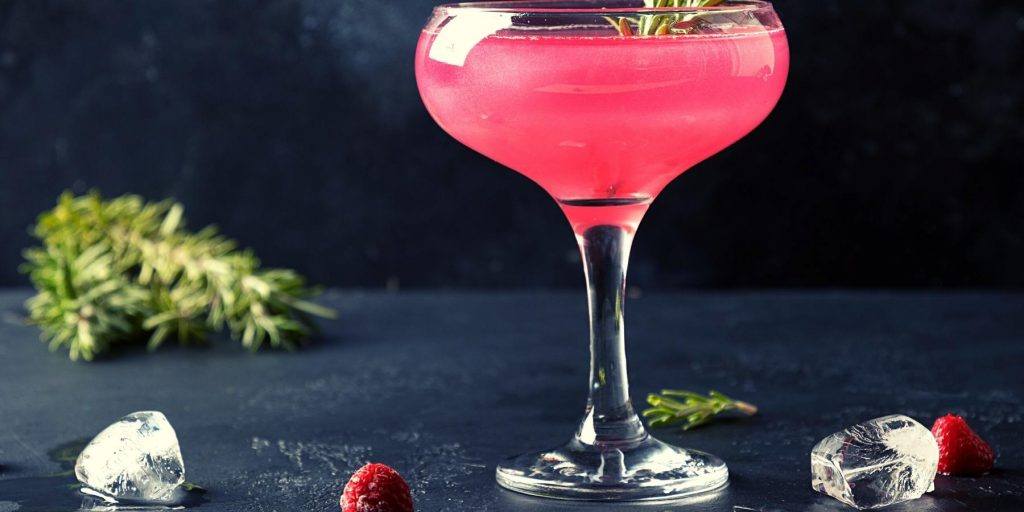 They're already shining, but make your shimmery cocktails absolute showstoppers with these nifty tricks:
Coloured sugar or salt rims: This will work well in any cocktail recipe with a salted or sugared rim. You can easily make your own coloured sugar or salt: Add the sugar (or coarse salt) to a jar. Add two drops of food colouring. Pop on the lid and shake like your life depends on it until the colour blends in evenly. Pour out onto a flat surface and leave to air-dry for about 20 minutes before using it.
Sparklers: Secure a sparkler to the cocktail glass by skewering it through a garnishing item (like a strawberry) or placing it inside the drink if possible. If you can, try finding the smaller versions, specially made for cakes and cocktails.
Glitter garnishes: Skewer some berries, cherries or cubed fruit onto a cocktail stick. Sprinkle over edible glitter, pop them on a skewer and decorate your cocktail with these beautiful garnishes.
Did you know that you can make colour-changing sparkly drinks?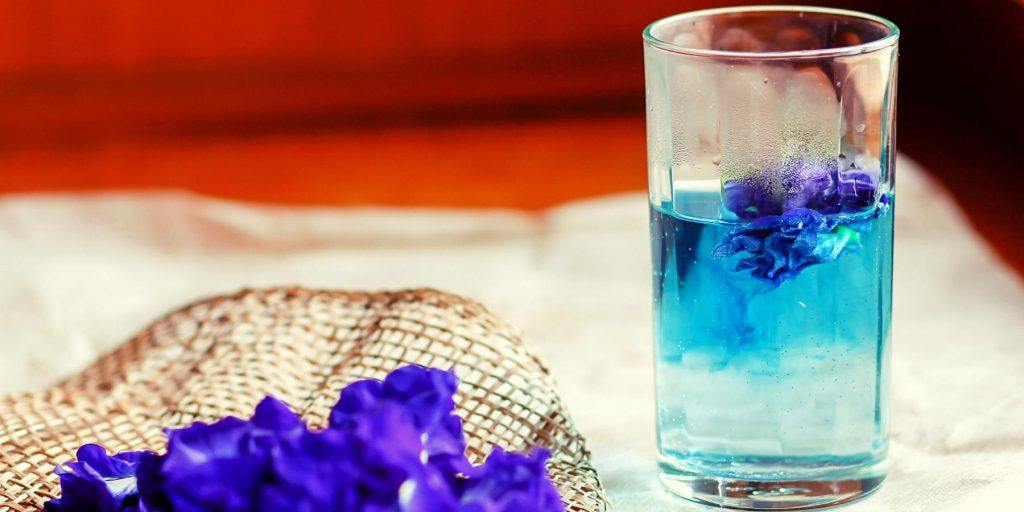 We know. How amazing, right?! Imagine your friends surprise as their sparkly drinks' changes colour right in front of them. One of the most classic colour-changing sparkly drinks that you can make is a Colour-Changing Martini. Created by Desiree Bacala in New Orleans, this super cool martini will change from deep purple to bright pink right in front of your eyes. Made with ginger liqueur, gin and butterfly pea flower extract, simple syrup, lemon juice and some edible glitter, it's all just science, but your friends don't need to know that.
Go on, dazzle them! You know you want to.
Show off.
What are sparkly glitter bombs?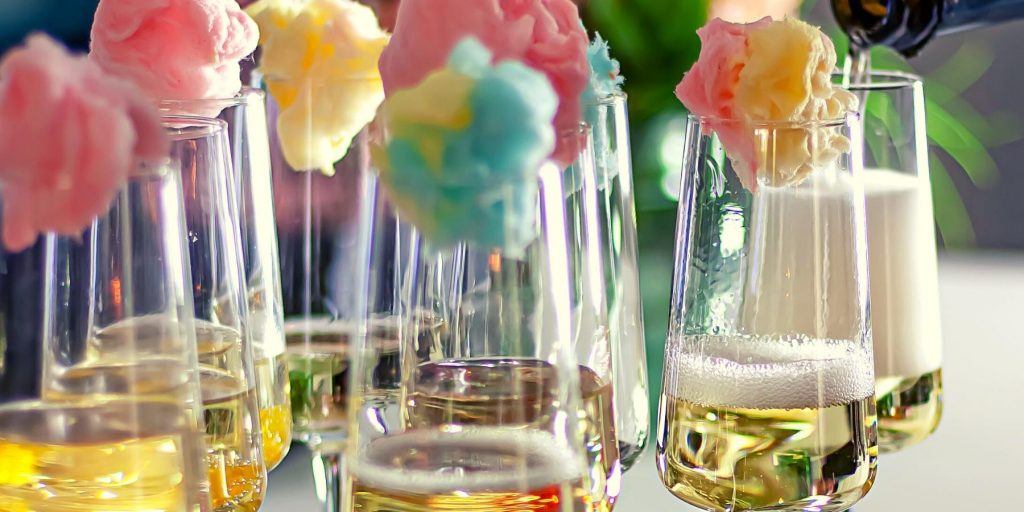 OK, by now your friends must be convinced you are a cocktail making genius. Well done you! Take it one level further and end off an extravagant evening with a glitter bomb. We're talking the cotton-candy-kind.
To make one, you're going to create a pocket of sorts in piece of candy floss, add a pinch of luster dust or edible glitter, close it back up in the shape of a ball. The idea is that the glitter bomb should sink into your cocktail, dissolve and that add extra sparkle and colour. We think it's absolutely fabulous!
You could also make glitter bombs to turn cocktails blue or pink for a gender reveal at a baby shower. They work best with carbonated drinks, so add this special twist to any of your favourite Champagne cocktails.
How to serve sparkly drinks?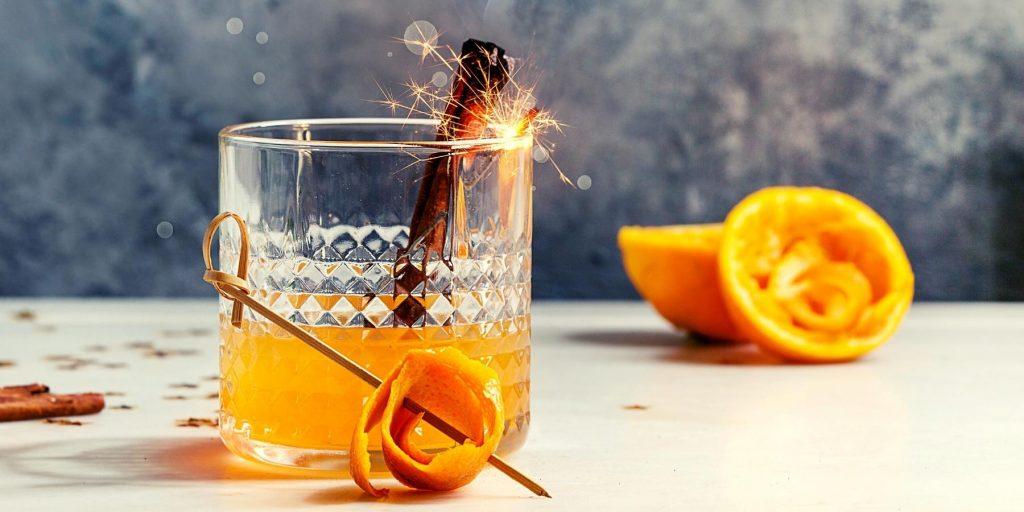 You can add sparkle to just about any cocktail! These are a few of our faves, but we beg you to play with different ideas.
Glitter Cosmo: Pour vodka, lime juice, orange liqueur, cranberry juice and a pinch of luster dust or edible glitter into an ice-filled cocktail shaker. Shake for about 30 seconds and strain into a chilled glass.
Sparkly Blue Martini: Make this blue cocktail shine by adding a small pinch blue luster dust to the cocktail. For an extra snazzy effect, dip the rim of the glass into blue sugar before adding the drink.
Shimmering Bellini: Add some gold cocktail glitter and stir it into the glass just before serving for a beautiful golden swirly effect.
Witches Brew: Perfect for Halloween, make this hocus-pocus drink by adding green cocktail glitter to the ingredients when shaking it up.
FREQUENTLY ASKED QUESTIONS
Absolutely! Simply stir or shake it with the rest of the cocktail ingredients!
Yes! For the most glittery result, use it in cocktails that are sugary.
Anything high in alcohol works well with luster dust. Tequila, vodka and rum can all be used with luster dust to create shimmering alcohol
Edible glitter does not dissolve in alcohol but is completely safe to digest. Look for a brand that's labelled as 'non-toxic' and that uses natural ingredients.
There are loads online options, or you could find it in the baking aisle of your supermarket. Speciality baking shops might also have a good variety.