Raise a Glass to History's Most Fashionable Cocktails
August 19, 2022 by Helena Lombard
When it comes to popular cocktails by decade, you might be thinking that history is repeating itself, and you wouldn't be wrong.
We take you through the decades' best cocktails—you never know when you'd be inspired to make them. Perfect for birthday parties, decade parties, and whenever you want to feel just a little bit fancy with friends.
What are the most popular cocktails through the decades?
From the Old Fashioned (that never grew old) to the iconic brunch time (or any time) Bloody Mary, these popular cocktails are still making waves across the world.
Take a step back with us as we raise our glasses to the most fashionable cocktails of our time.
Early 1900: Old Fashioned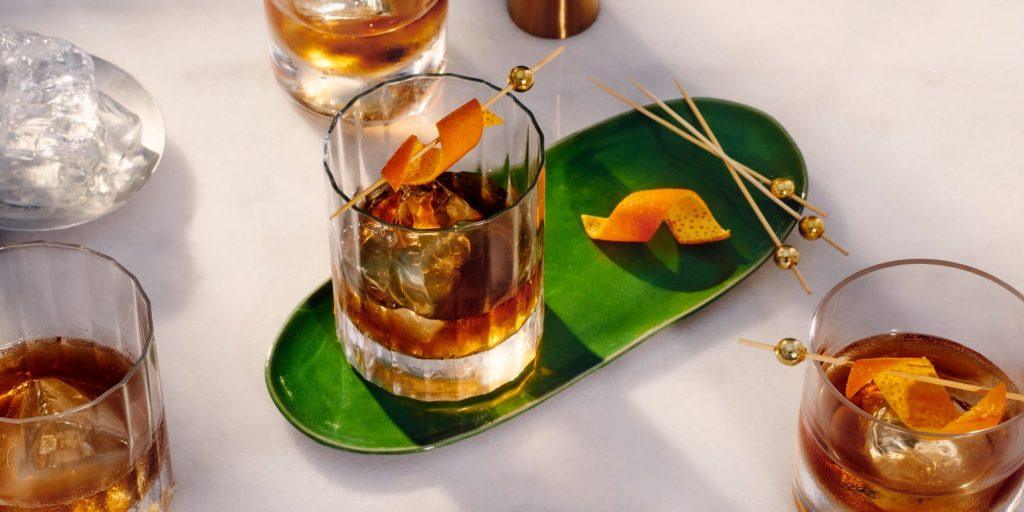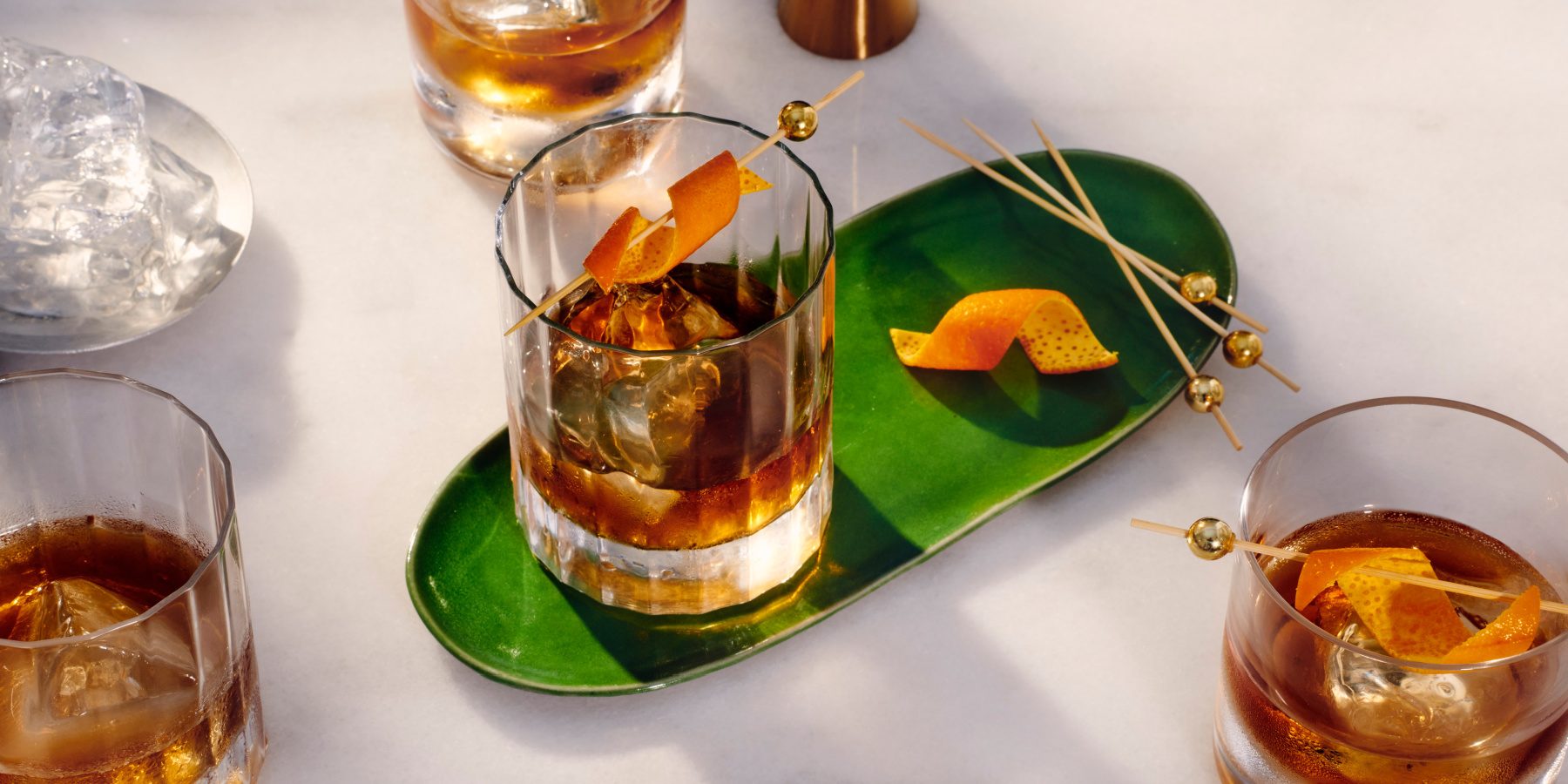 This might possibly be America's most iconic drink. It's been around for ages and is still one of the most fashionable cocktails you can make. This one is for whiskey lovers and is said to have been invented in a gentleman's club in Kentucky back in the early 1900's.
Over the years (or decades) the Old Fashioned recipe hasn't changed much and is still one of the easiest cocktails you can make. We love it for its simplicity and big bold taste. To make one combine your favorite whiskey with a dash of simple syrup with a few drops of bitters. Serve it on the rocks and garnish with an orange peel twist and maraschino cherry. Sophisticated and retro, Old Fashioned cocktails are the perfect after-dinner drinks.
1920s: Singapore Sling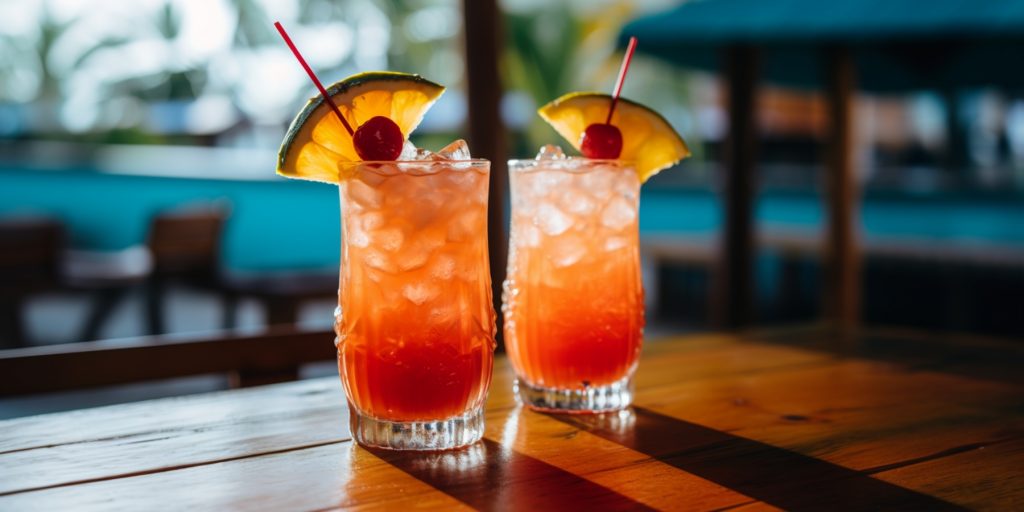 This gin-based cocktail has an eye-watering number of variations, but we love the original. The Singapore Sling recipe was invented by Ngiam Tong Boon in 1915 and quickly became a firm favorite with the Singaporean crowd.
To make a Singapore Sling (the right way) you'll mix together gin, Grand Marnier, cherry liqueur, pineapple and lime juice, herbal liqueur, bitters and chilled club soda. With so many ingredients coming in the mix, it's super important that you stick to exact measurements. When you do, you'll be pleasantly surprised. Tart, refreshing and very drinkable, there's a good reason this classic drink has remained one of the most fashionable cocktails of our time.
1930s: Bloody Mary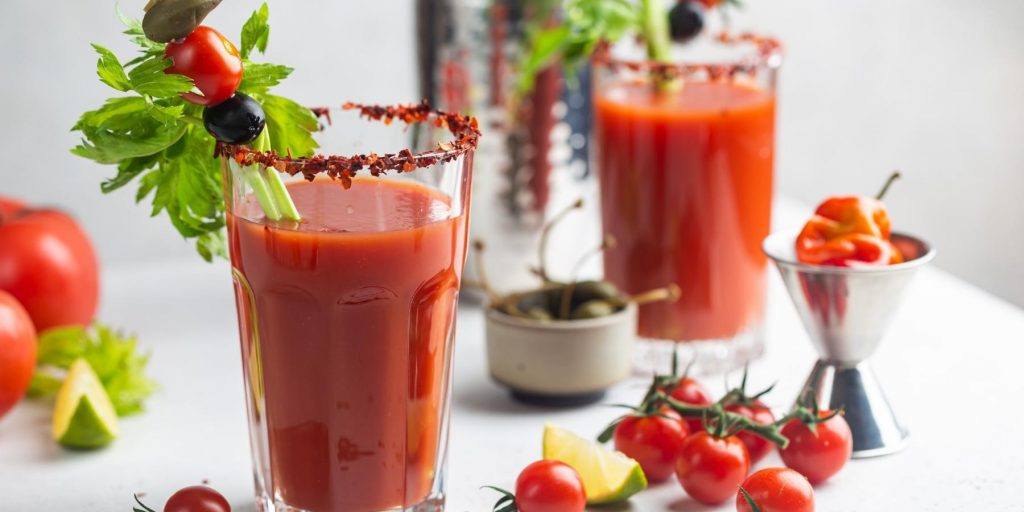 Ah. The famous brunch drink. A firm favorite! Invented in the 1930s, this hair of the dog is no longer just spiced tomato juice and vodka. This cocktail has flourished and changed into various tomato versions over the years. Swap out vodka gin for a Red Snapper, beer for a taste of the Mexican Michelada or tequila to make a Bloody Maria.
Garnishes have also evolved and it's no longer just celery. There's a world of interesting flavors to play around with, and you can basically make a meal out of it. Serve these fashionable cocktails at your next brunch.
1940s: Daiquiri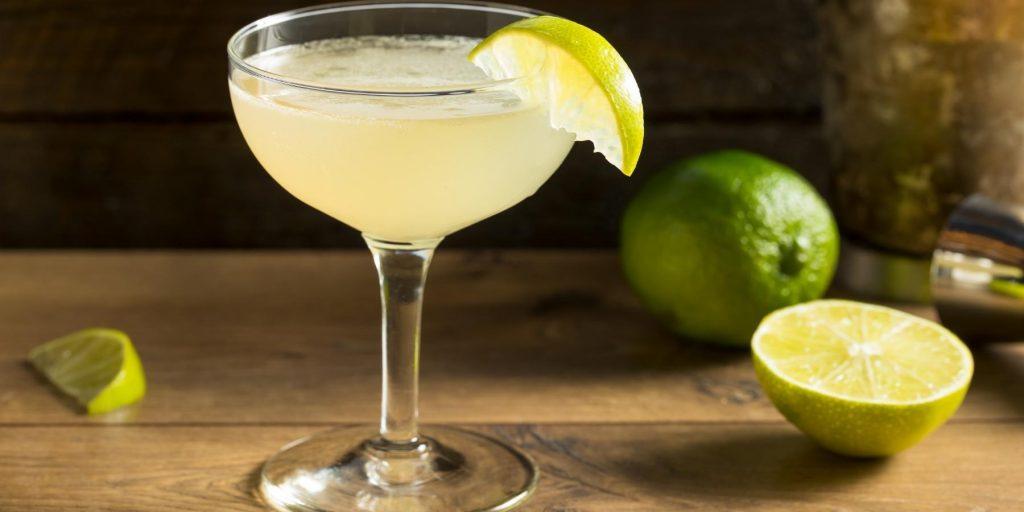 Before the Daiquiri became fruity adult iced slushies, it was actually a very simple zesty and refreshing 3-ingredient cocktail, similar to a classic Margarita. Made with rum, lime and simple syrup, it shot to fame in the 1940s during the world war. Rations made liquor very hard to come by, but rum was available thanks to trade with Cuba, the Caribbean and Latin America.
These fashionable cocktails were said to be firm favorites of former President John F Kennedy and famed writer, Ernst Hemingway. In fact, he loved it so much that he had one name after him.
1950s: Vodka Martini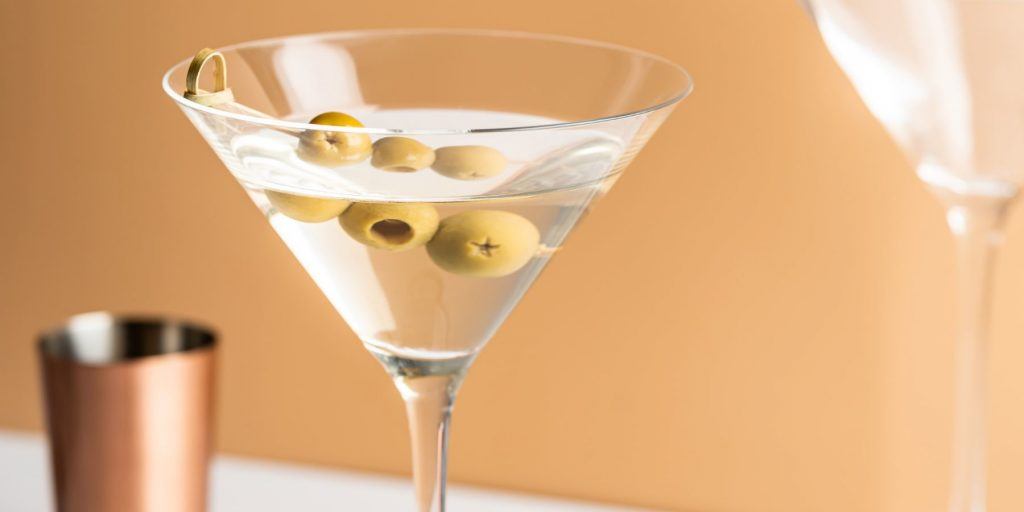 During prohibition times in America which lasted thirteen years, people got clever and found that making gin is a lot easier than most spirits. This caused quite a stir and became a popular prohibition cocktail. But in the 1950s (and with prohibition nothing but a bad memory) the US started importing vodka from Russia. And with that, the Vodka Martini (and other popular cocktails) was born.
The three-martini-lunch quickly became a trend with businessmen (what a time to live!), and thanks to James Bond, these iconic drinks became highly fashionable cocktails to enjoy at dinner parties.
1960s: Mai Tai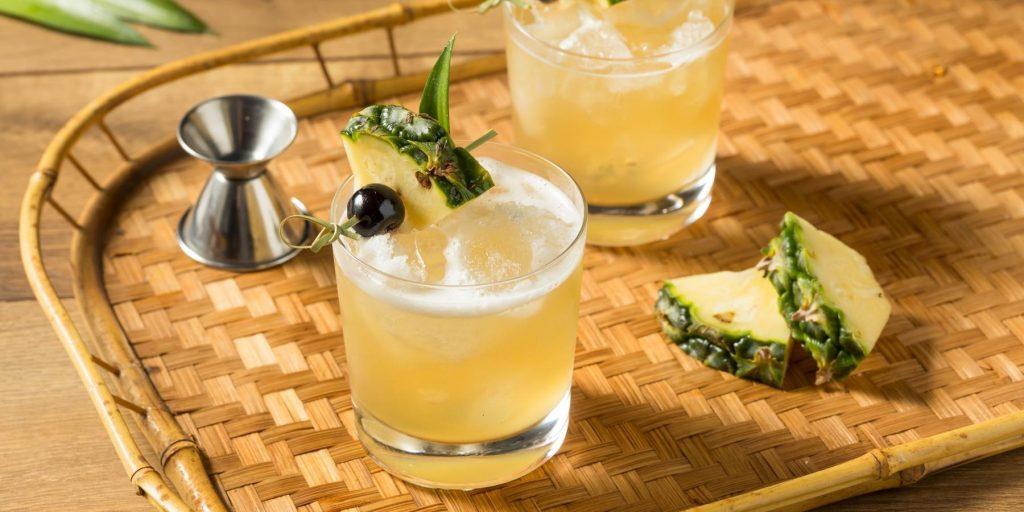 If you're planning a 60s themed party, you've got to serve these popular cocktails for a groovy night with friends. The Mai Tai cocktail is literally out of this world and you'll find it on the IBA's list of official cocktails. That's how legit it is. In fact, this legendary rum-based cocktail became so sought-after that it depleted rum supplies in the 40s and 50s. So, you might be wondering why the Mai Tai is an iconic 60s drink? Because it had a starring role in the Elvis hit film of 1961, Blue Hawaii—with Angela Lansbury (who played Elvis's mom) famously ordering Mai Tai's throughout the movie. Here's to you, Ms. Lansbury!
1970s: Harvey Wallbanger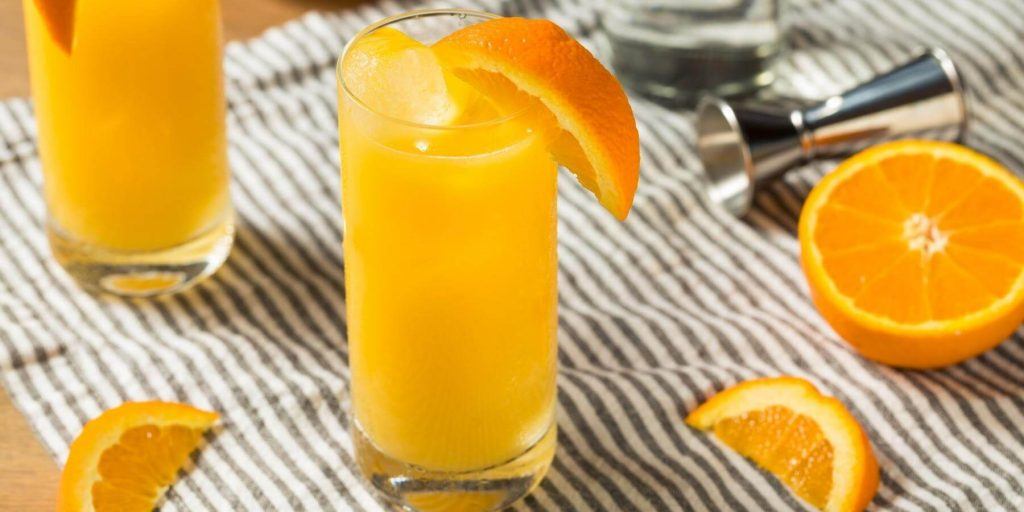 Nothing quite says 1970s disco like Harvey Wallbanger cocktails, big hair and disco lights. These popular cocktails were on everyone's lips back then. Sure, they were delicious. But there was one magic ingredient that elevated this drink to a whole new level: shameless advertising. George Bednar (a marketing director at an import company) created an ad campaign and helped to make these orange and vodka drinks the fashionable cocktails to drink at the time.
1980s: Pina Colada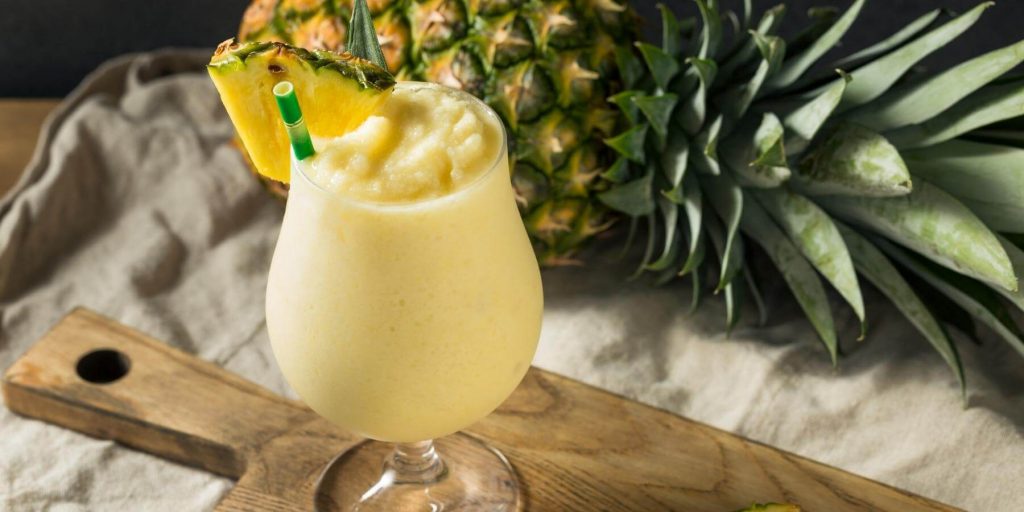 The first ever Pina Colada was made back in 1952 by Ramon Marrero Perez. He was the head barman at the Caribe Hilton in Old San Juan, Puerto Rico. This mixture of rum and coconut have all the Caribbean feels, and remains at the top of the list of popular cocktails in the world. After enjoying a few decades of fame, the Pina Colada simmered down in 1970.
It wasn't until 1980 that it once again shot to fame in America after Escape's hit song Do you like Pina Coladas. Shortly afterwards the hit 80s TV show Miami Vice gave it another boost. The 80's party era called for fun and fruity exciting flavors served in large cocktail glasses—and the Pina Colada more than delivered.
1990s: Long Island Iced Tea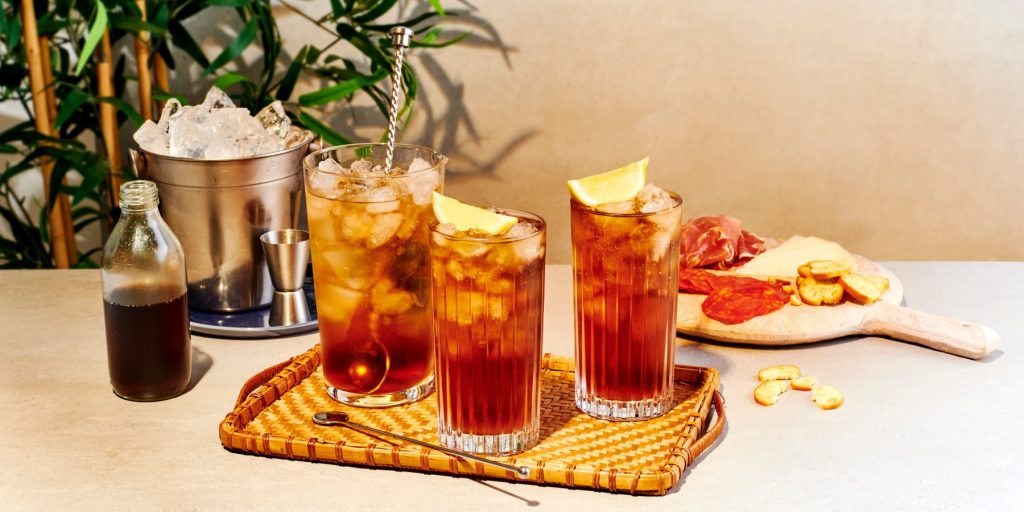 Craft cocktails, Doc Martens and Discmans became all the rage in the 1990s. Even though the Long Island Iced Tea was created in the 70s, it wasn't until this era that it really took off and became popular with those looking for tasty cocktails that pack a punch.
There are many who claim to have invented this iconic cocktail, and one of our favorite stories comes from a nightclub in Long Island, NY. Legend has it that Bob 'Rosebud' Butt created it during a cocktail competition in 1972, and he claims his creation was an instant hit.
You can easily make these popular cocktails straight in an ice-filled highball glass: Add vodka, rum, tequila, triple sec, gin, and fresh lemon juice. Give it a stir then top with cola. Even though it's quite a potent mix, you'll be pleasantly surprised how refreshing and tasty the Long Island Iced Tea can be. So, if you're looking for a signature cocktail for your 90s-themed party, this is it!
2000s: Cosmopolitan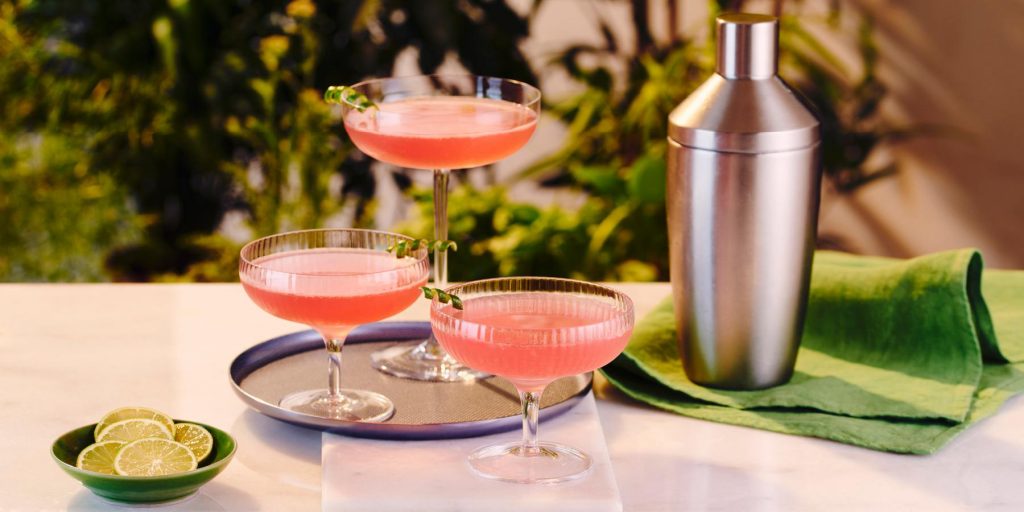 The Cosmopolitan cocktail shot to fame in the 2000s, along with the hit TV series Sex and the City. Thanks to stiletto-wearing Carrie Bradshaw (played by Sarah Jessica Parker) and her three besties, women across the world became obsessed with this these fashionable cocktails. One sip transported them to the glamorous and sexy lives of a New York's gorgeous single gals. Carrie once said that friendships never go out of style, and it seems Cosmos don't either. Today this pink vodka drink is still as popular as it was back then. So, if you're ever out on the town with your gals, make sure you order a cheeseburger, large fries and a Cosmopolitan.
2010: Moscow Mule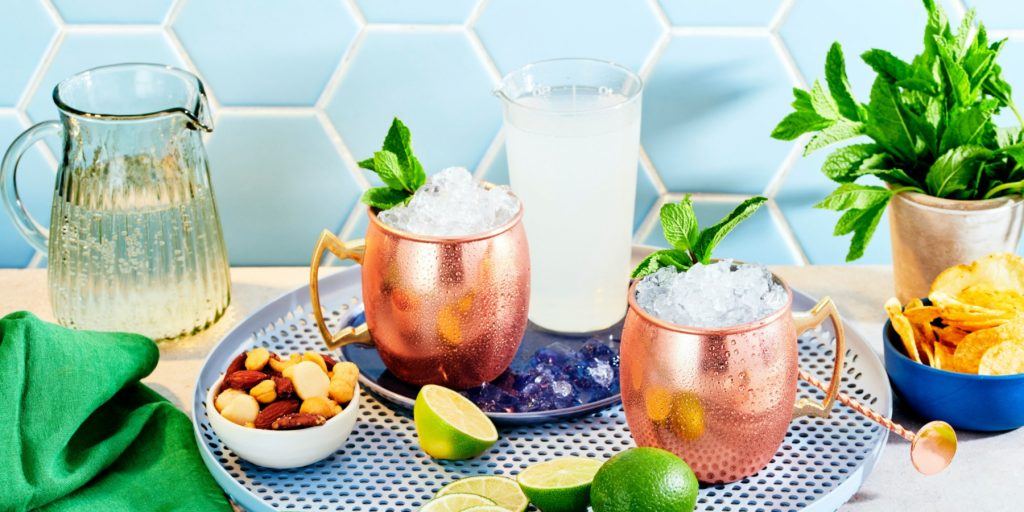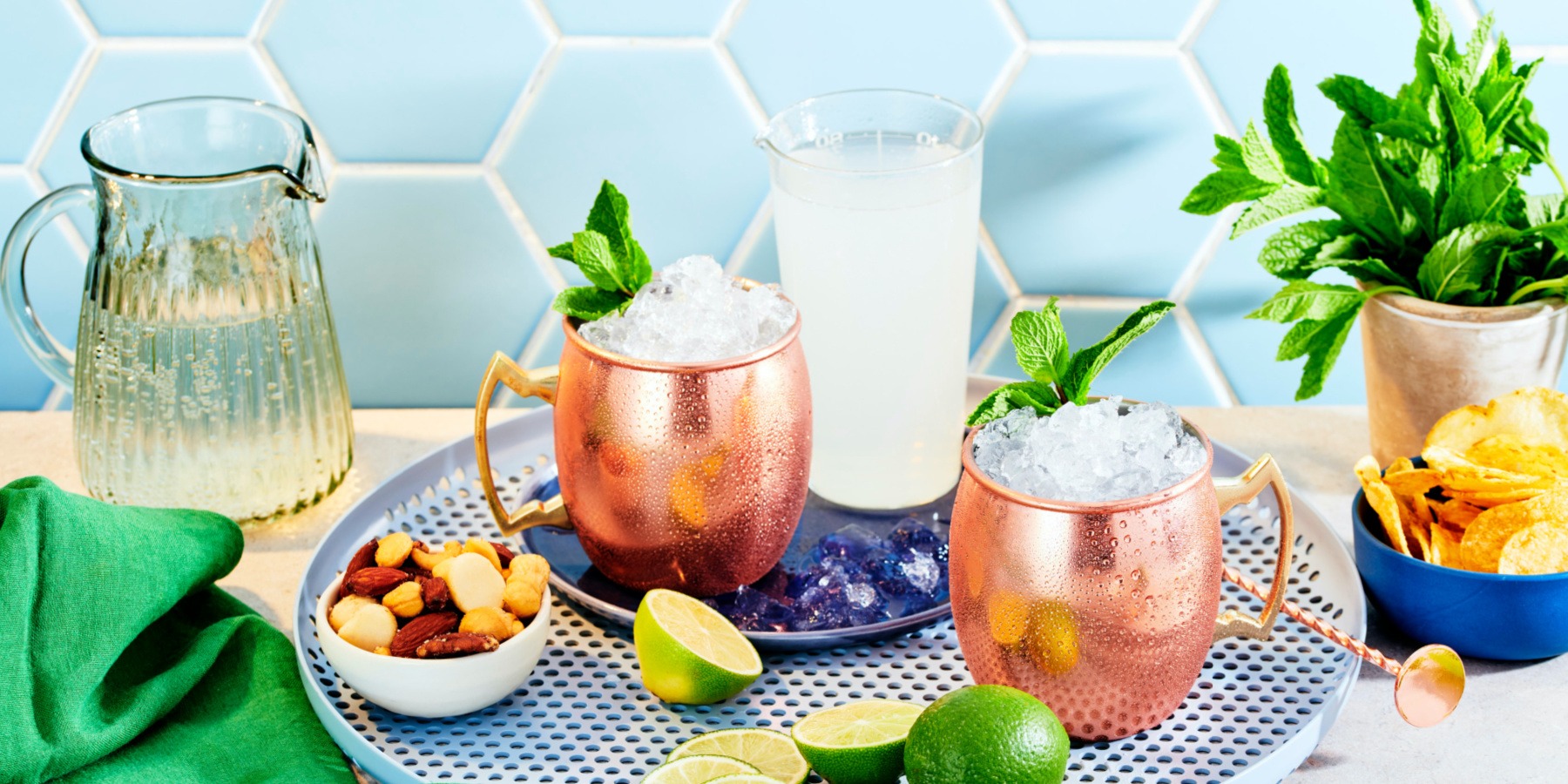 The Moscow Mule is a super refreshing ginger beer vodka cocktail that was created in New York back in the 1940s. Traditionally served in a copper mug and garnished with mint leaves and fresh lime, it's no wonder that these fashionable cocktails were so popular during this decade—and still is today.
2020: Margarita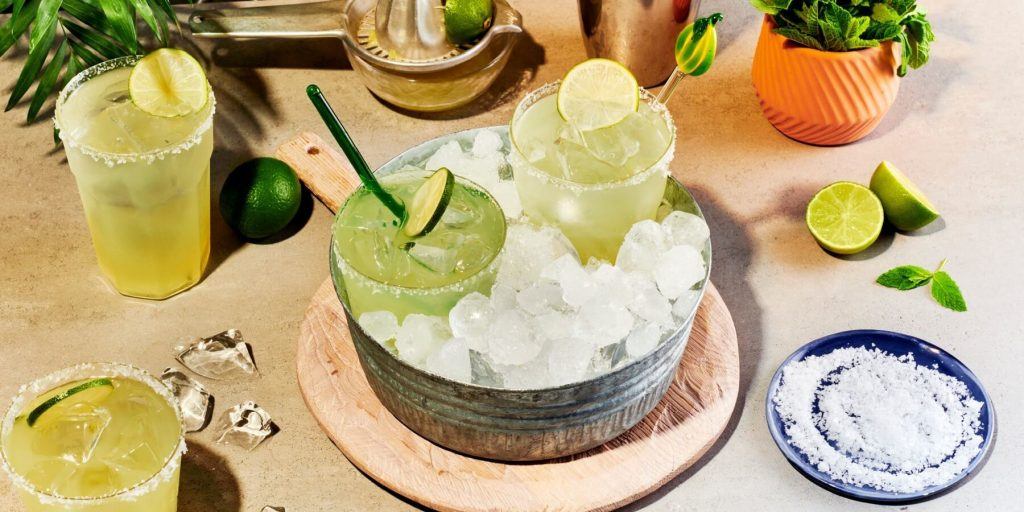 While it's still early days, the Margarita has become the most ordered cocktail of this decade, but we won't be surprised if this gets replaced by the Paloma later on.
Other fashionable cocktails that are on trend right now include the Negroni, Whiskey Sour, Aperol Spritz and Pornstar Martini. Some of the most popular cocktails by decade have also made a comeback with drink aficionados like the Cosmopolitan and Mai Tai, while others never left the cocktail scene, like the Old Fashioned.
FREQUENTLY ASKED QUESTIONS
The Margarita remains top of the cocktail charts and come in as the number one ordered cocktail in America.  
Other 1920s cocktails worth mentioning are the Gin Rickey, Sidecar, French 75, Bees' Knees and Whiskey Highball.  
Cocktails having a(nother) big moment right now include the Old Fashioned, Whiskey Sour, Aperol Spritz, Negroni, Mai Tai, Pornstar Martini and Long Island Iced Tea.
Cocktails became popular during prohibition in and up until the 1930s when beer and wine was hard to come by and hard liquor was more available. 
The rum-based coconut Pina Colada was massively popular in the 1980s thanks to the hit song "Do you like Pina Coladas?" and popular TV series Miami Vice.