13 Best Craft Cocktails to Create at Home
November 13, 2023 by Anna-Bet Stemmet
Craft cocktails are very much the thing right now, and we're here to show you how to lean into this tasty drink trend without missing a beat. Are you ready to shake things up? Then let's get crafty!
What is a craft cocktail?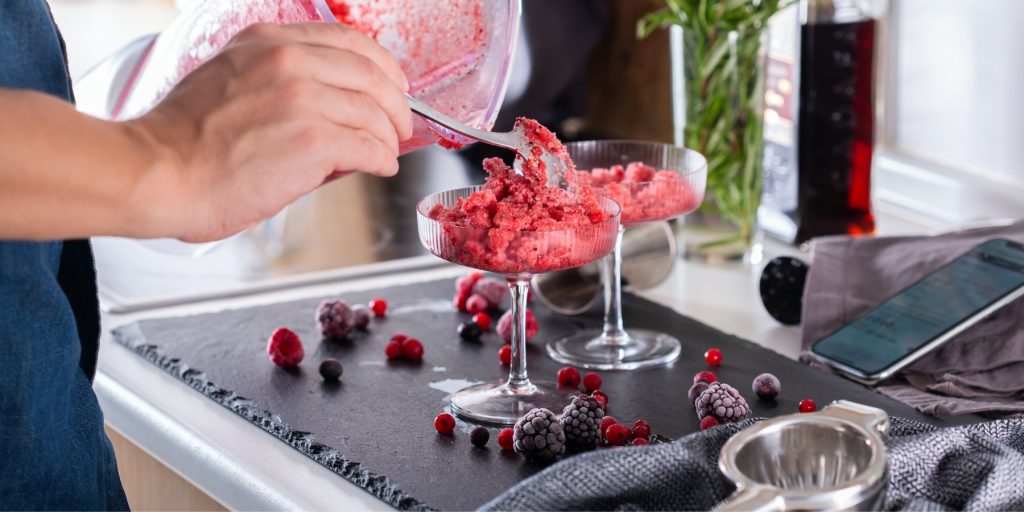 Craft cocktails, also known as artisan cocktails, are meticulously crafted drinks that prioritise quality, flavour, and creativity. They are distinguished by the use of fresh, high-quality ingredients, the avoidance of pre-made mixes, and a commitment to creativity. These classy clinkers are often characterised by unique flavour combinations and attention to detail in presentation, garnishes, and glassware.
The history of craft cocktails is rooted in the cocktail renaissance that bloomed in the late 90s, when a resurgence of classic recipes and mixology techniques became a hot commodity in bars around the world. The movement gained traction in the early 2000s as cocktail enthusiasts remained on the lookout for better-quality, handcrafted drinks, leading to the emergence of specialty cocktail bars and trendy speakeasies.
The availability of cocktail books and easy-to-find online resources also helped refine the craft. Today, craft cocktails have become a defining feature of the cocktail world, emphasising the importance of craftsmanship, fresh ingredients, and innovative combinations in mixology.
From refreshing Indian cocktails to effortless tea cocktails, and everything in between, there is bound to be a handcrafted cocktail that will float your boat. Here are a few of our favourites to try at home:
1. Grilled Pineapple Piña Colada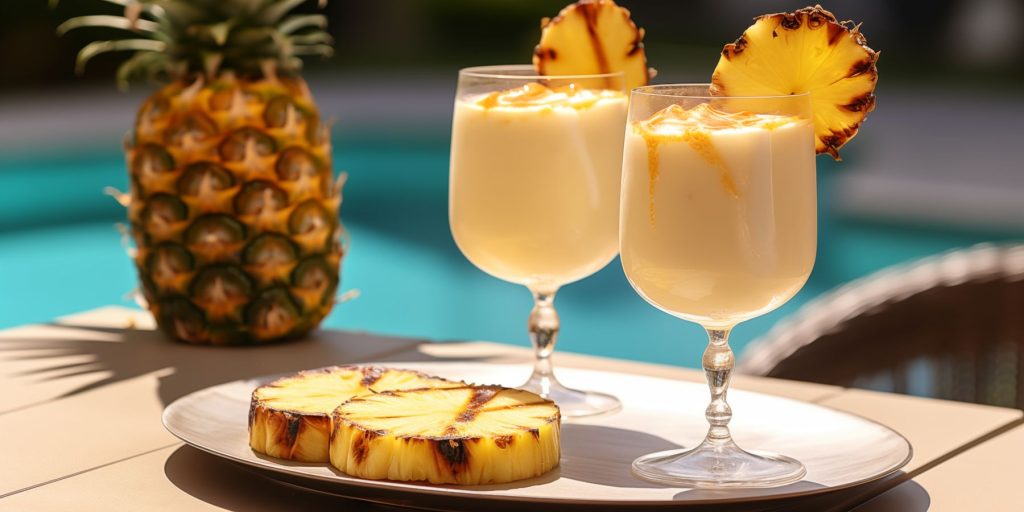 Craft cocktail recipes often feature an extra step or two, and typically it's these somewhat unexpected moves that elevate the drink to a gorgeous new level. Case in point: this delicious take on the classic Piña Colada.
To make a Grilled Pineapple Piña Colada, you start by (surprise, surprise!) grilling some pineapple. Take a whole pineapple, slice it into 1.5 cm slices, and then into quarters. Caramelise on a griddle pan or an outside grill over medium-high heat. You can also add some miso honey butter if you're feeling extra fancy. Grill the pineapple until nicely caramelised, and set aside to cool.
Remove the skins of the pineapple slices and add three slices to a blender with 60ml white rum, 30ml coconut cream, 30ml lime juice, 1 tablespoon of sugar (or to taste), a pinch of salt, and two cups of ice. Garnish with a grilled pineapple slice, and enjoy!
You might also like: 16 Creative Cocktail Garnish Ideas for Your Next Cocktail Night
2. Gold Rush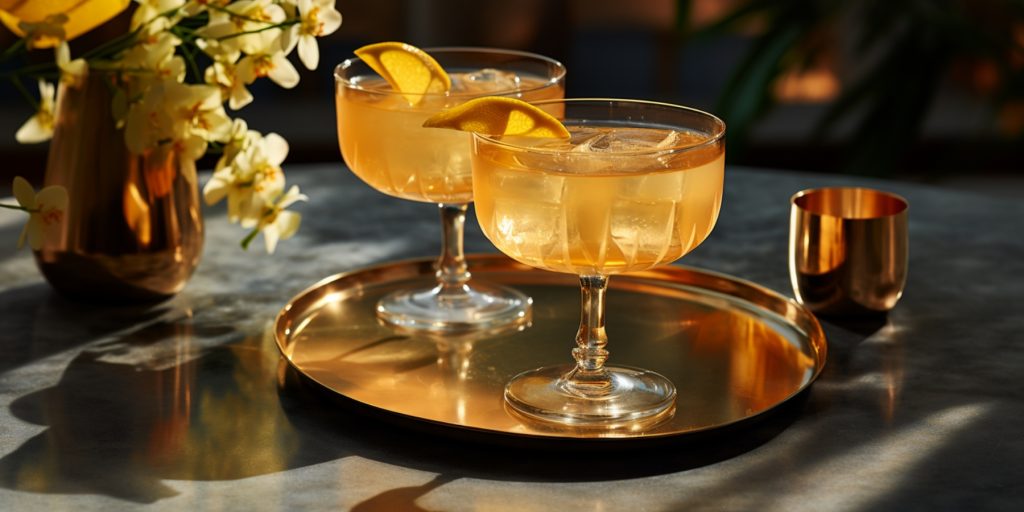 Making your own honey syrup at home is so quick and easy, and once you have it ready to go, it's super simple to whip up craft cocktails like the Gold Rush. First invented in New York Bar, Milk and Honey before prohibition, this classic drink is similar to a Bee's Knees cocktail but replaces gin with bourbon. Straightforward, sophisticated, and refreshing, it's the perfect pre-dinner drink for your next summer party.
3. Amaretto Sour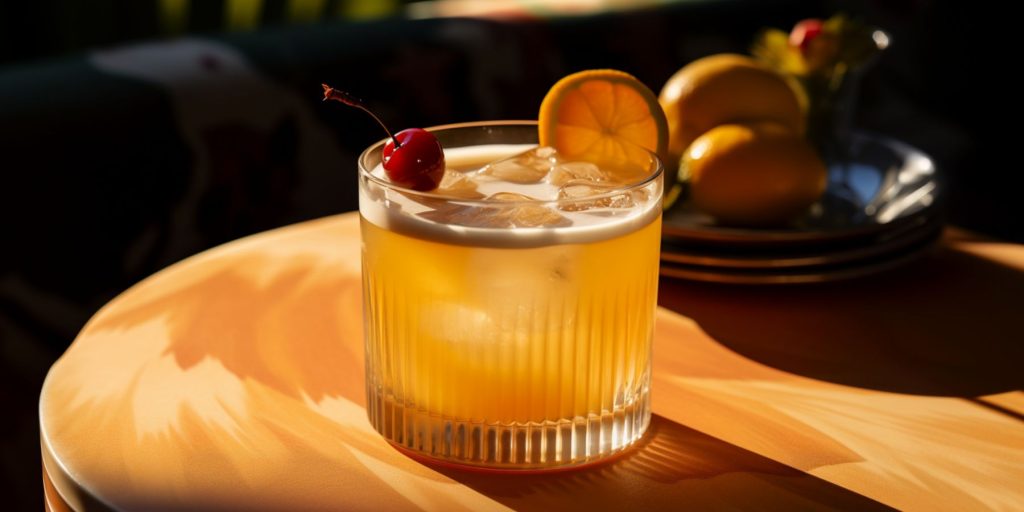 Hand-crafted cocktails with a retro 70s vibe? Don't mind if we do! The classy Amaretto Sour is a nutty spin-off of the classic Whiskey Sour featuring an almond-flavoured liqueur that comes to the party with rich notes of vanilla and a subtly bitter finish.
4. Paper Plane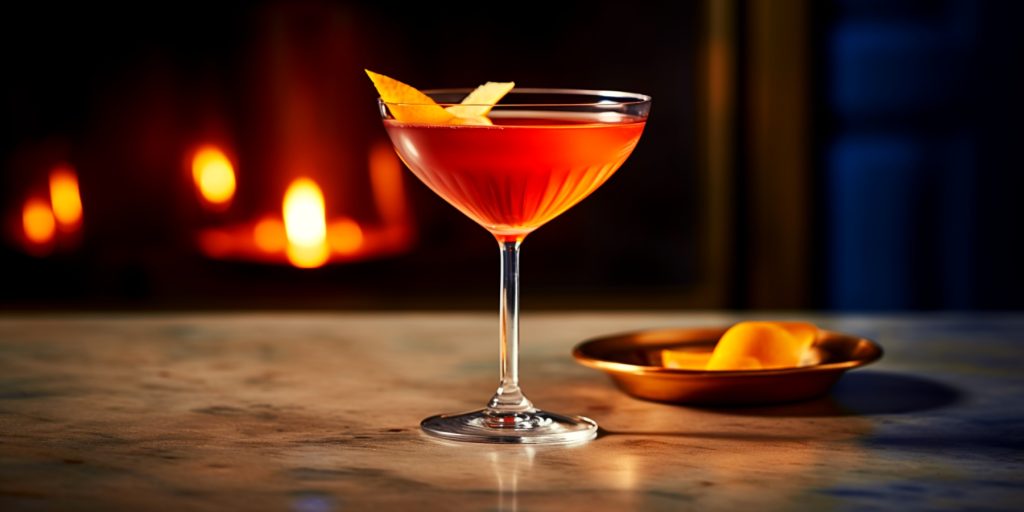 If easy craft cocktails that look super fancy sound good to you, you've got to try the Paper Plane. Fruity and sweet with a strong bourbon backbone and a gorgeous note of bitterness that lingers like the last note of a truly great song, it makes an excellent welcome drink, and could even inspire your playlist (it was named after a hit tune in 2008).
5. Negroni Sbagliato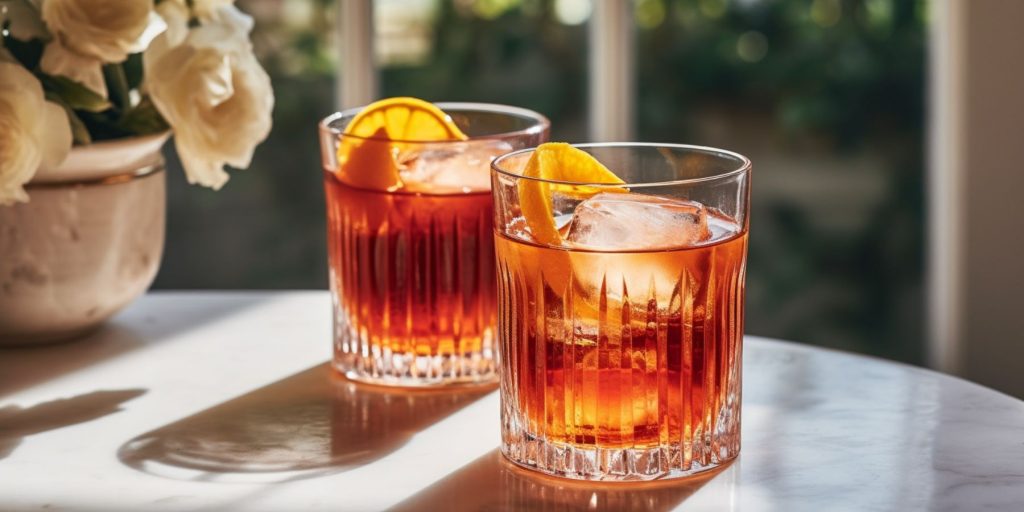 Keen to make some sparkly craft cocktails at home? Try the 'broken' Negroni. The story goes that Milanese Bar Basso owner Mirko Stocchetto poured the effervescent mistake for the first time in the 1970s, when he was meant to be pouring a classic Negroni but reached for a bottle of Prosecco instead of gin by accident. Happily, the outcome was so good that he poured it countless times after that!
Learn more: Best Gin for Negroni | Negroni Variations We Absolutely Adore
6. Aperol Spritz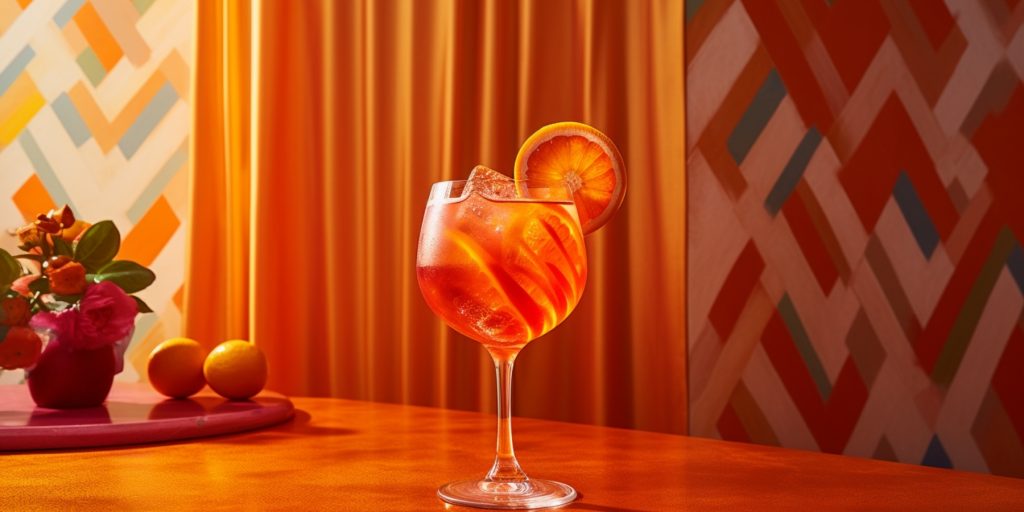 One of the best craft cocktail recipes for folks who love tall, cool drinks on sunny days, the Aperol Spritz is as easy to pour as it is to enjoy. Get in on this popular after-work tradition and recreate a bit of Italy in your own backyard. We suggest pairing your spritz recipe with a cheese platter and cured meats for the ultimate aperitivo hour!
7. Penicillin Cocktail
If the idea of a honey-ginger cocktail is right up your alley, may we please introduce you to the Penicillin cocktail? This zesty whiskey cocktail, with its soothing notes of ginger and lemon, will definitely warm you up from the inside out. It's pretty much a cool version of the iconic Hot Toddy, and we're here for this contemporary spin on the ultimate feel-better classic.
8. Lavender Tom Collins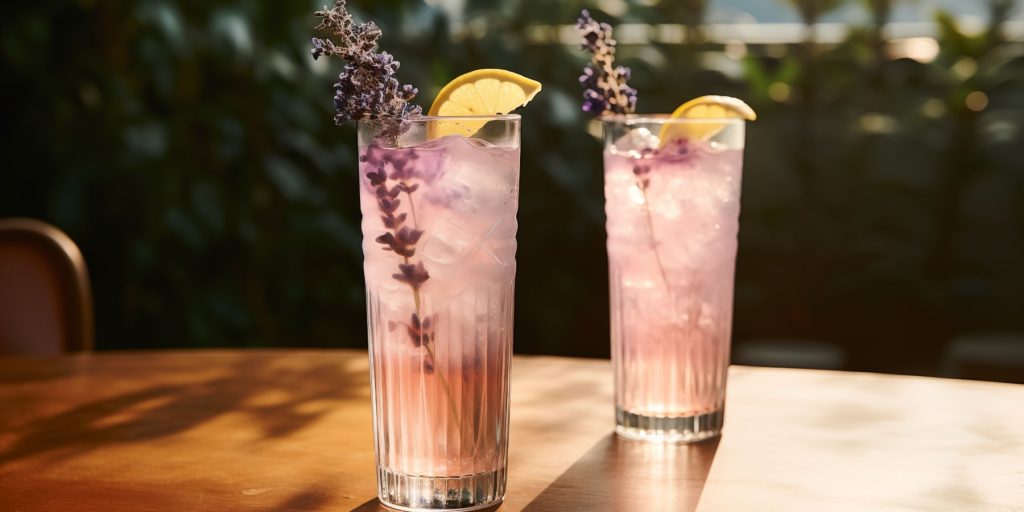 This twist on the classic Tom Collins calls for homemade lavender syrup, which is very easy to make. This iconic highball is a variation of the classic Gin Sour and the ideal drink to clink when the weather is balmy and you want something ice cold, tall, and delicious to enjoy at leisure. Add a touch of lavender to your sugar syrup for good luck, and you've got the ultimate summery sipper.
9. Old Cuban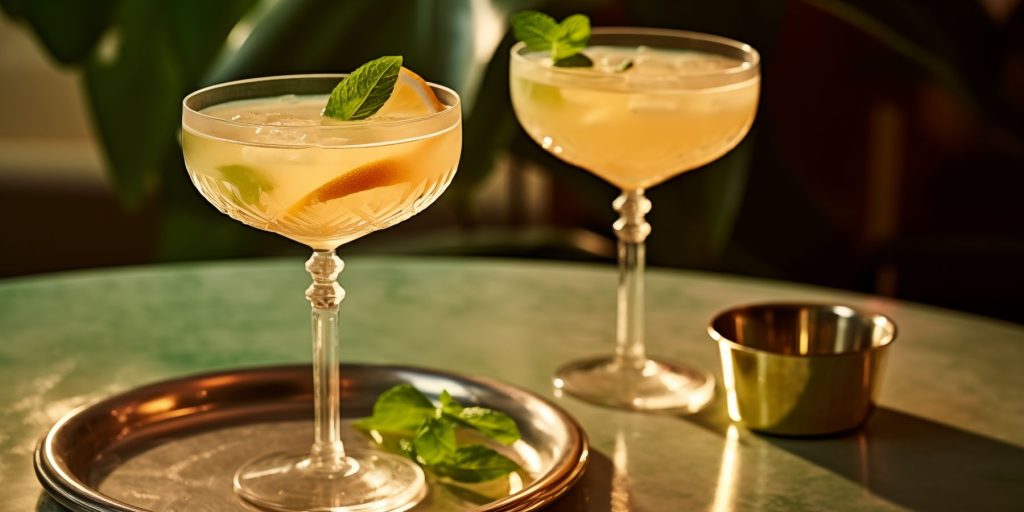 The Old Cuban cocktail is a modern twist on the classic Mojito. It's an elegant drink made with a combination of aged rum, fresh mint and lime, sugar syrup, bitters, and a splash of Champagne. The Old Cuban was originally created by renowned mixologist Audrey Saunders in New York back in the early 2000s and has since become a staple in bars all over the world. Mix this cocktail for your next dinner party or as a signature drink for a special occasion.
10. White Negroni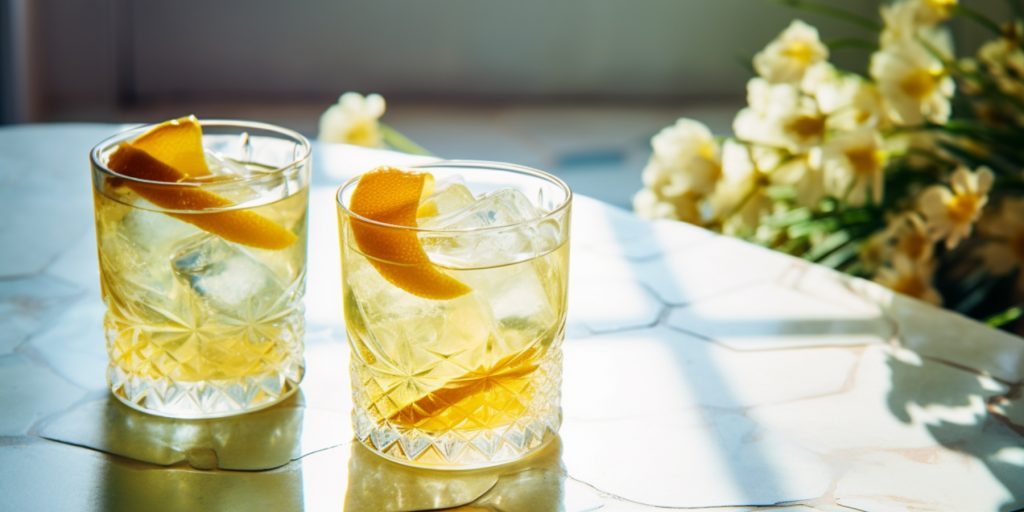 The White Negroni is unique in appearance yet familiar in taste. It's bursting with bittersweet layers, but it's also light and easy and finishes with a touch of floral sweetness thanks to a singular combination of gin, white vermouth, and gentian liqueur that stands in for the classic Campari.
11. Paloma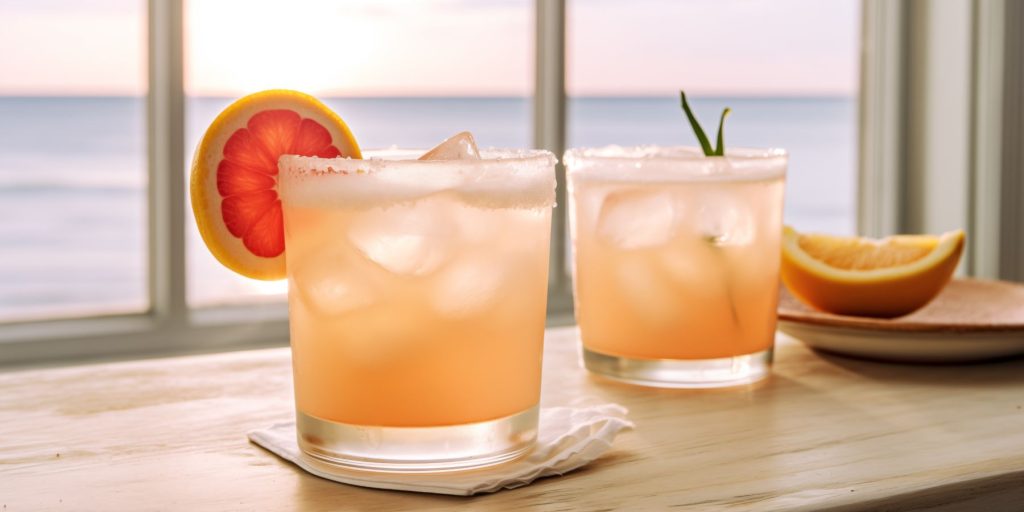 When the citrus season rolls around, it's time to pour Palomas! The classic Paloma recipe calls for grapefruit soda, which can be a little on the sweet side for some. If you prefer a drink that's more tart than sweet, we suggest swapping out the grapefruit soda for fresh grapefruit juice, a touch of sugar syrup, and soda water.
12. Aviation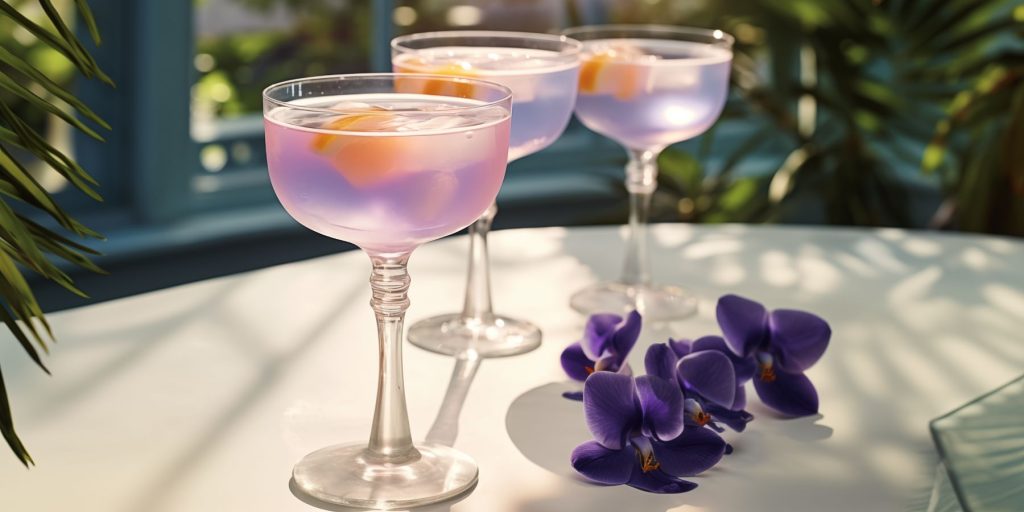 The Aviation cocktail is a balanced blend of gin, maraschino liqueur, crème de violette, and fresh lemon juice. It offers a subtly floral, slightly sweet, and tart profile. The lemon juice adds a zesty brightness, while the cherry and violet undertones help the gin's botanical notes stand out. It's a refreshing and harmonious combination that strikes a delicate balance between sweet and sour, making it a classic cocktail with a distinct and appealing taste.
13. Moscow Mule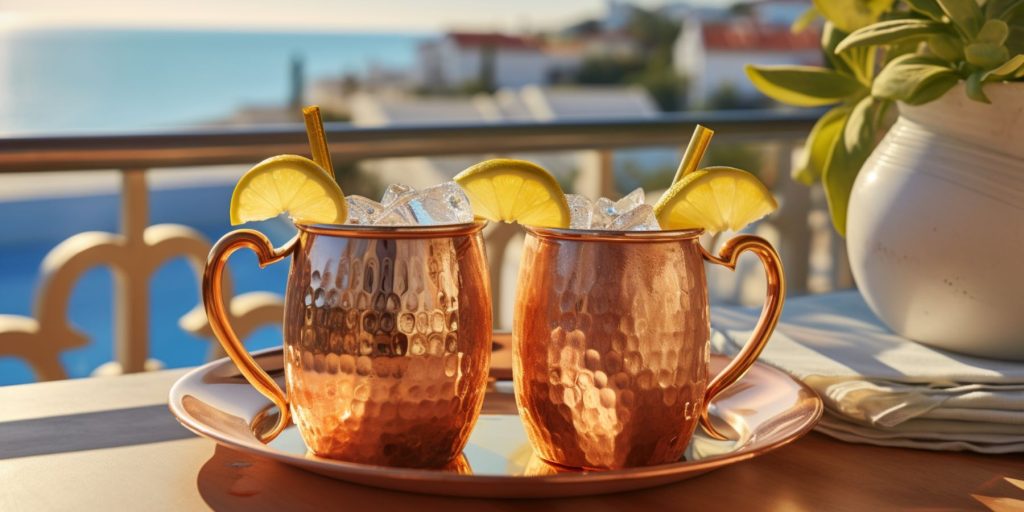 The Moscow Mule is a simple yet satisfying cocktail made with vodka, ginger beer, and a splash of lime juice. The vodka provides a clean, neutral base, while the ginger beer adds a spicy kick with a hint of sweetness. A squeeze of lime juice brightens the drink with a citrusy tang. Served in a frosty copper mug, it's a straightforward and invigorating choice, offering a balanced blend of flavours that make it a popular and enduring cocktail.
So, now you know… Which craft cocktail do you think you'll try next? Remember to sign up for our newsletter, so we can send the freshest articles and inspo pieces straight to your inbox!
FREQUENTLY ASKED QUESTIONS
A craft cocktail is a meticulously prepared drink that focuses on quality, flavour, and creativity. It's made using fresh, high-quality ingredients, avoiding pre-made mixes, and showcasing unique flavour combinations. Mixologists play a key role in crafting these cocktails, emphasising attention to detail, presentation, and garnishes. Craft cocktails are a part of the cocktail renaissance, gaining popularity in the early 21st century, and they are synonymous with the revival of classic recipes and a commitment to exceptional mixology.
Building a craft cocktail involves meticulous steps: start with fresh, high-quality ingredients such as premium spirits, freshly squeezed juices, and house-made syrups. Combine these elements thoughtfully to achieve a balanced flavour profile. Pay attention to details like presentation, garnishes, and glassware to enhance the overall experience. Creativity is key, allowing for the invention of unique flavour combinations and innovative cocktails. Avoid pre-made mixes and artificial ingredients.