12 of the Best American Cocktails You Need To Know
December 02, 2022 by The Mixer Team
Put on the ritz with the best American cocktails! These colourful beverages were invented in the US around the mid-19th century and shot to fame from there. From refreshing Juleps to icons like the Old Fashioned and Bloody Mary, we've got the most classic American cocktails that you can mix up and serve at home for just about any occasion.
1. Mint Julep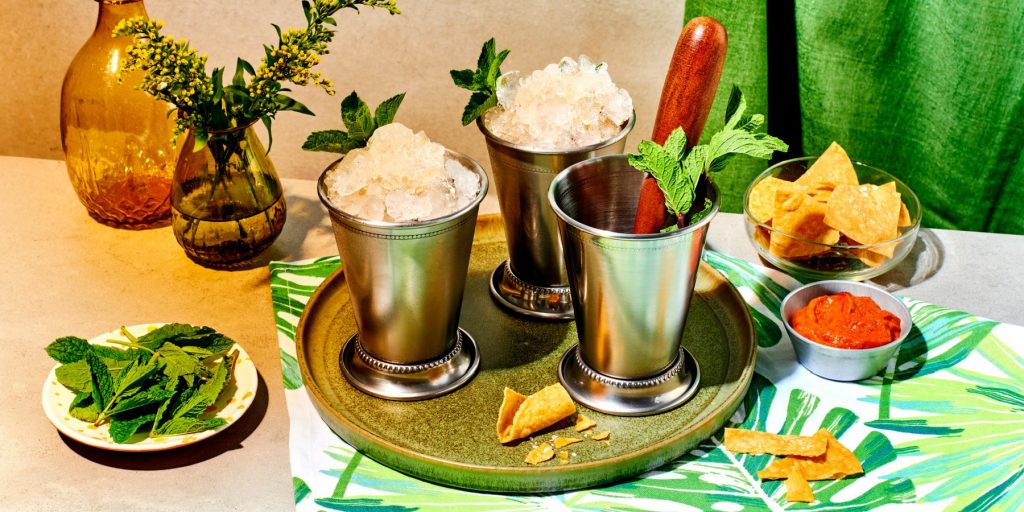 Get into the spirit of the roaring 20s with the Mint Julep—a Kentucky Derby favourite. This summery all-American cocktail used to be a breakfast beverage in the 17th century, and gained popularity through the Great Gatsby and its modern heroin Daisy. It's easy and delicious, featuring bourbon, mint leaves, and simple syrup over crushed ice. Perfect for summer entertaining.
2. Bloody Mary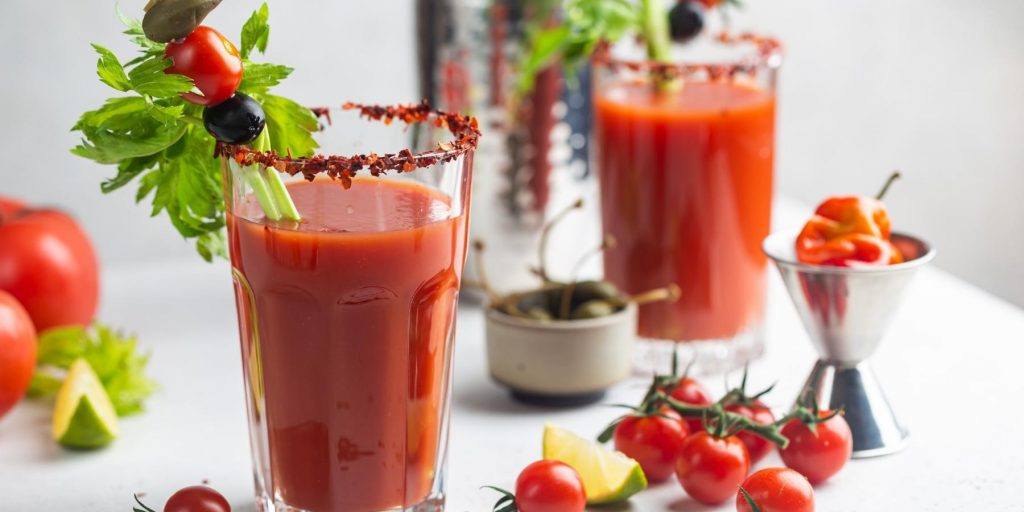 Hey, party animals, you'll know this one. The Bloody Mary is the ultimate drink for the morning-after-the-night-before. Choose the best quality tomato juice and combine it with vodka, and all the spices to taste. We recommend adding a dash of Worcestershire sauce (or soy if you're vegan) for a fully rounded umami flavour. Savoury and boozy, it will pick you up in no time.
3. Sazerac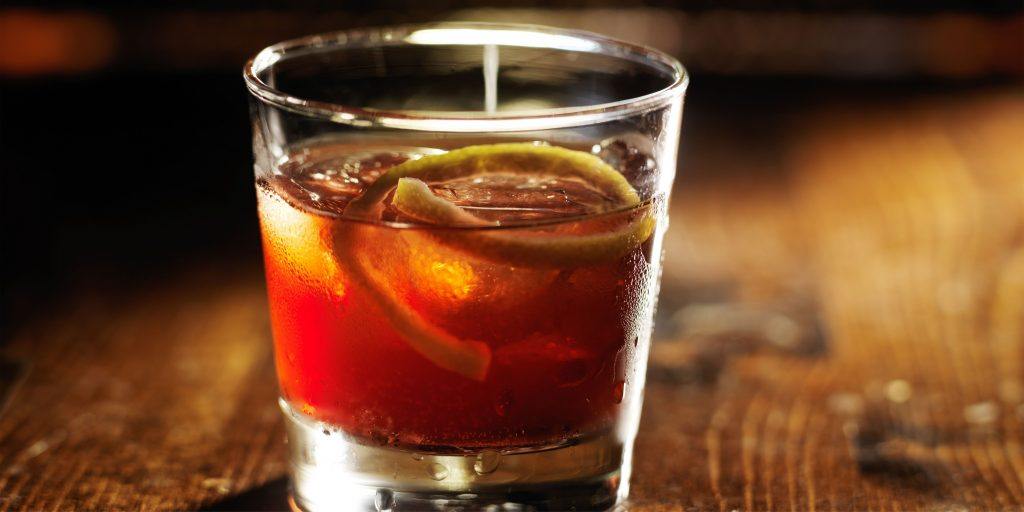 Take a sip of cocktail history with the Sazerac, considered the first mixed drink recipe in the world! Invented by the New Orleans apothecary Antoine Peychaud, it's a real celebration of the flavours of rye whiskey. We suggest using a rye whiskey that has some deep aromatic notes for the best result. A subtle sweetness is given by a sugar cube and balanced out with a dash of bitters. The result is a simple cocktail with a surprising complexity of flavours.
4. Old Fashioned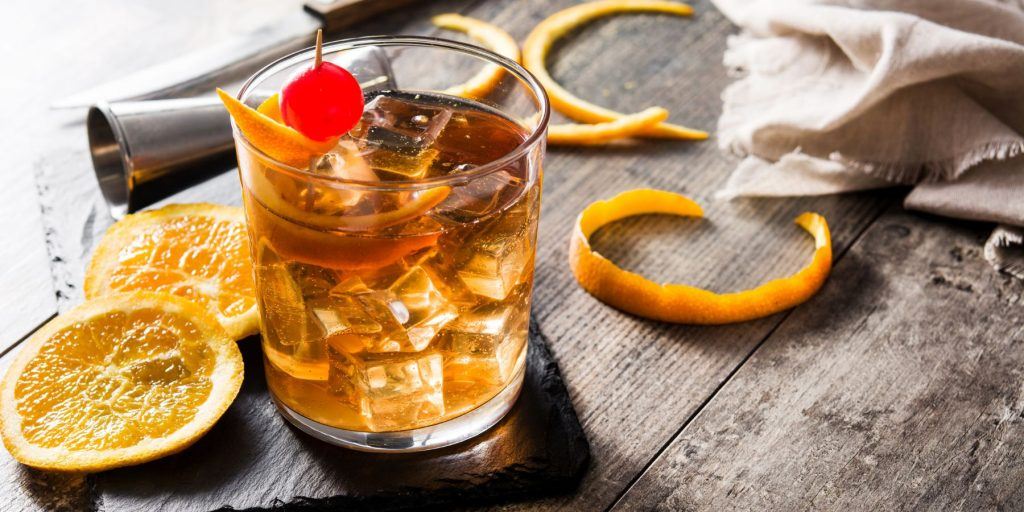 In terms of classics, the Old Fashioned is probably one of the most famous ones out there. Recommended for whiskey lovers, it's a simple combination of bourbon simple syrup and aromatic bitters, If you want to give your Old fashioned a fall outfit, we recommend trying the American Trilogy cocktail, which adds apple brandy to the original recipe for a warm and spicy touch.
5. Piña Colada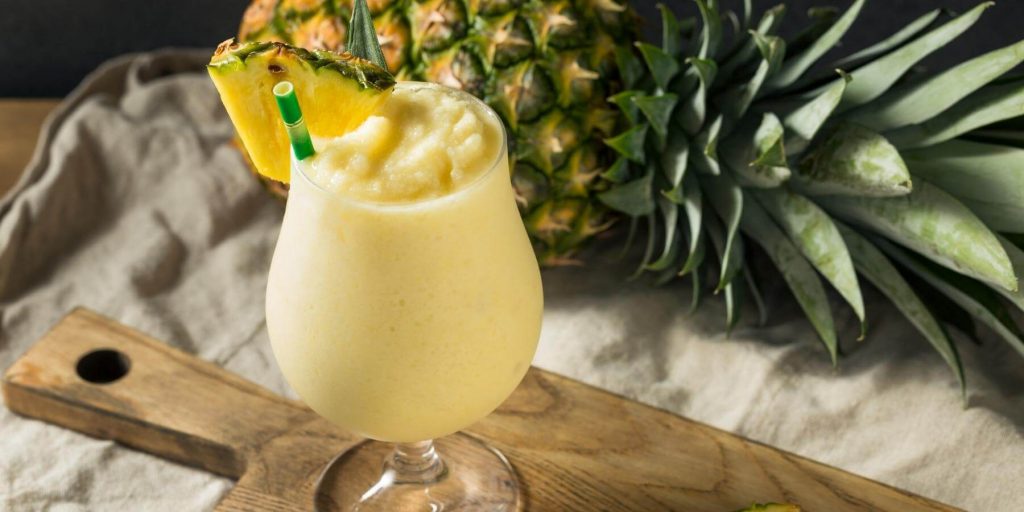 Nothing says summer and holidays more than a Piña Colada. This iconic South American cocktail is a sweet and creamy concoction that tastes like a beach holiday in a glass. To make one, combine rum, pineapple juice, coconut cream and lime juice in a blender with ice. Once blended you'll be left with the ultimate tropical adult slushie. This is the ideal drink to cool your guests down at your next pool party.
6. Tom and Jerry Cocktail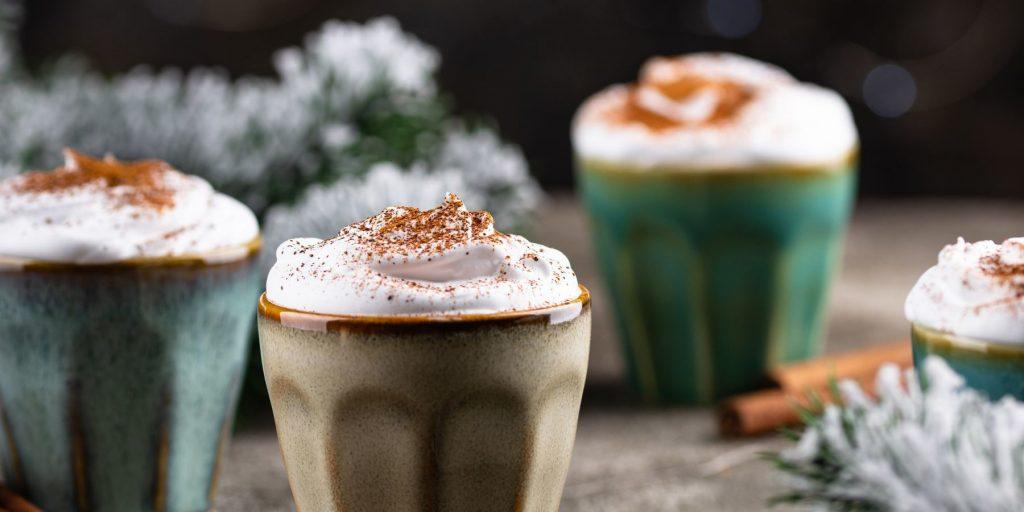 Get the festive spirit going with the classic Tom and Jerry cocktail—a delicious combination of batter and rum similar to eggnog. It's always served warm, so make it a treat to sip after a day on the slopes or as a dessert drink after an indulgent Christmas roast. It requires some effort, but the result is well worth it.
7. Tequila Sunrise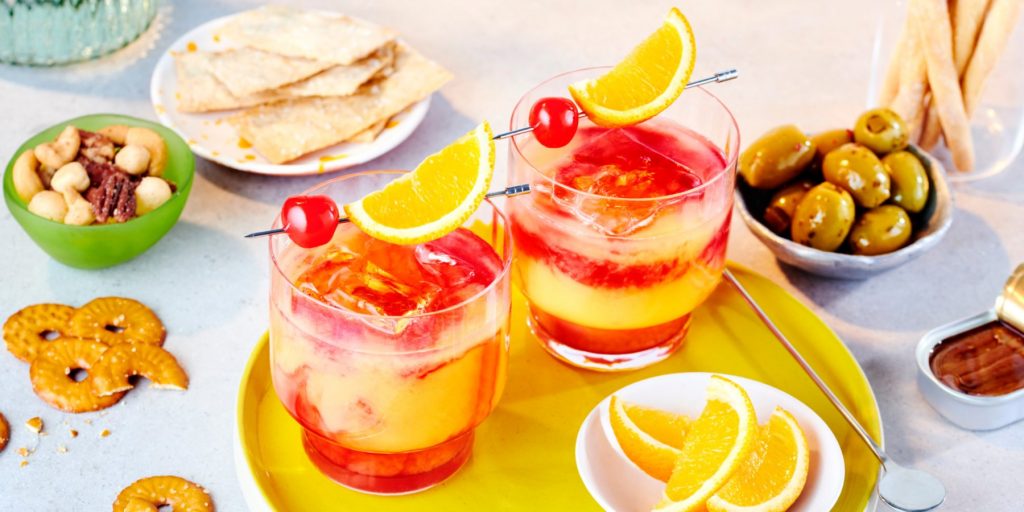 Feel like a rockstar with the Tequila Sunrise. This cocktail was made popular by the Rolling Stones during their '72 American tour and it's a winner for your next retro party. It combines tequila, orange juice and grenadine in a colourful drink that looks as good as it tastes. Serve these tequila cocktails all summer long to add some sweetness to that balmy breeze.
8. Gin Rickey

Arguably one of the most popular summer drinks, the Gin Rickey is a thirst-quenching sipper for all those days you only want an ice-cold drink to cool you off. It's simple and light, featuring gin, lime juice and club soda, and can be made in big batches for garden parties.
9. Cosmopolitan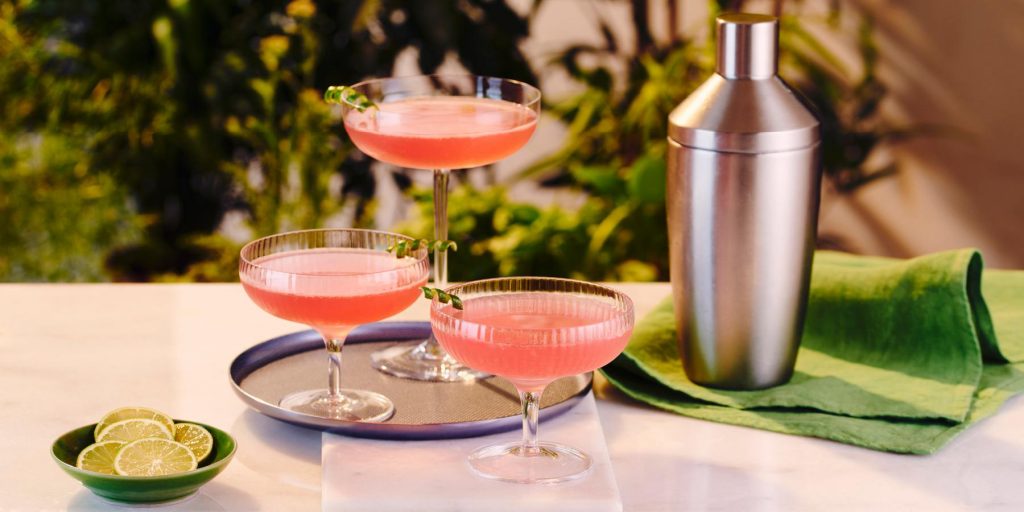 Are you ready to feel like Carrie (Bradshaw) and co.? Then the Cosmopolitan is the drink you need to know. This American cocktail may have originated in the 60s, but it's as popular as ever. Pretty and pink, it's the perfect combo of vodka, cranberry juice and lime juice and the perfect drink to serve to get the night started.
10. Manhattan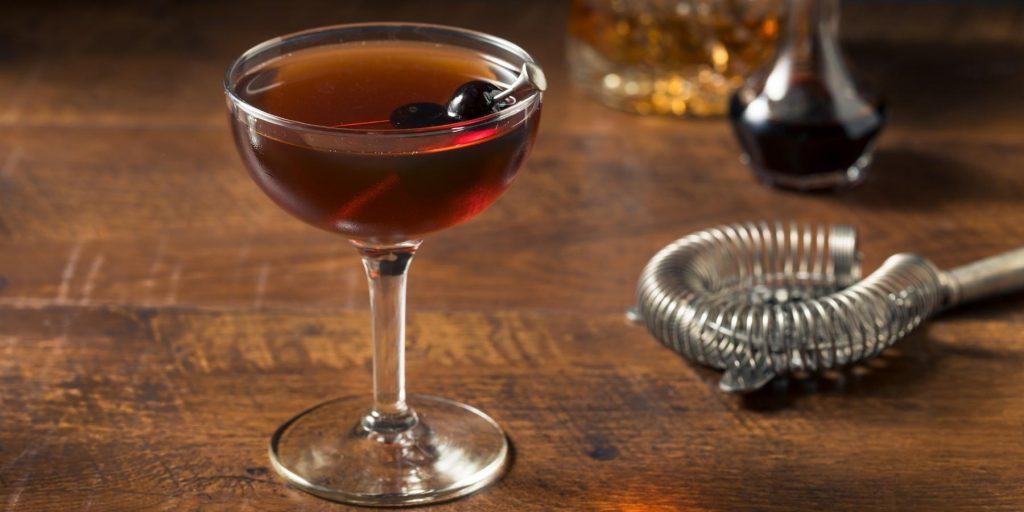 Firmly in the hall of fame of whiskey-based cocktails, the Manhattan is one of the most classic American cocktails you should try at least once in your life. This socialite sipper, born in the 1800s, is super easy to make and will take your dinner party to a whole new level. To make these iconic cocktails you'll need rye whiskey, vermouth and bitters. Simple and so sophisticated.
11. Pan American Clipper Cocktail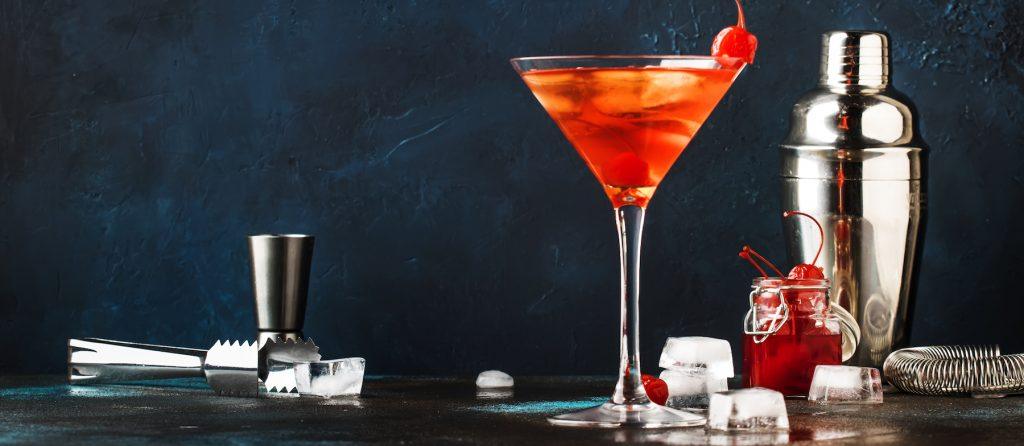 The Pan American Clipper Cocktail dates back to 1939 and gets its name from the first Pan American Airlines airport in Florida, where it was created. It's a fabulous mix of apple brandy, lime juice, grenadine and absinthe, that tastes as good as luxury travelling feels
12. 4th July Cocktail
Get ready for one of most American-themed cocktails ever. The 4th of July cocktail is a brightly coloured drink that imitates colours of the American flag: red grenadine on the bottom, layered with lemonade and vodka and topped off with bright blue curaçao. Serve these as signature drinks during the 4th of July celebrations.
FREQUENTLY ASKED QUESTIONS
The most popular cocktail in America is the Margarita, the classic drink featuring tequila, orange liqueur and lime juice with the characteristic salt rim. In second place we find the Martini and the Old Fashioned comes in third.
You can't say New York without saying Manhattan. This sophisticated drink was invented at Manhattan Club in the late 19th century and has been a staple since then. It's a refined blend of whiskey, and Italian vermouth, with a few dashes of bitters that tastes as good now as it did when it was created.