Planning a Wedding in 6 Months (Checklist & Tips)
November 18, 2022 by Anna-Bet Stemmet
Let's get something clear straight off the bat – you can take a big breath and relax, because planning a wedding in 6 months is completely possible. Sure, there are people who plan their weddings over the course of several years, but you do not have to be that person. You can 100% plan a wedding in 6 months and make a fantastic success of it.
We're going to tell you how.
Things you need to do immediately (like ASAP)
A very important thing you need to know about how to plan a wedding in 6 months is that things go a little topsy-turvy on the planning front when you're on the clock. Normally, the bridal couple would first draw up a budget, leisurely decide on a guestlist, etc. and then get the ball rolling.
However, people are currently getting married in droves after the pandemic kept their nuptial plans on ice for ages. Social calendars are buzzing! So, we are going to advise you to get the people quotient of your wedding planning sorted out first. Focus on the folks who you simply must have there to see your happiest moment.
To that end, here are a few things you need to do quite speedily when you decide to work on a tighter planning guideline than what is considered the norm in the wedding industry.
Get buy-in from your partner
If you are at the stage where you are Googling 'planning a wedding in 6 months checklist', chances are you've already determined that you want to get the wedding business sorted quick sticks. We like that about you!
However, if this is going to work, you will need your partner to be cool with the idea as well. They will likely have to get in on the planning action, and that means they need to be in it to win it.
Find yourself an amazing cheerleader/set of cheerleaders
Whether you choose to have a best man, a maid of honour, bridesmaids, groomsmen, or a general bevy of emotional– support– humans is up to you. Just get someone, (or a few someones), who will happily cheer you on and lend a helping hand while you are in the thick of setting things up.
This needs to be someone other than your partner, because certain things in the lead-up to the wedding will need to be kept a surprise. Make the circle bigger and gather your besties!
Set a date + send save-the-dates
The date is the second most important thing at this stage, because you need to button down a few vital things – including your non-negotiable guests, and your venue. No venue, no wedding, honey.
Here's how you go about it:
Get no-can-do dates from parents, close family, and your besties— and cross those off your calendar.

Determine your ideal date outside of the no-go zones, with a backup or two

.

Make a list of your favorite venues, call them up and find out if they have availability on the date/s you chose.
If you are struggling to decide on a venue, this happens to be a good way to narrow down your options. Let fate have a hand in the proceedings, and see 'no availability' as a sign that your Big Day is meant to play out elsewhere. Once you have your date, work on your full guestlist some more and get those save-the-dates out!
Don't feel like this has to be a printed missive that has to be hand-delivered. A digital design with basic information (bridal couple, date, and venue ) is all you need right now. Send it out via email or mobile, and start keeping track of RSVPs on a tightly-controlled platform. And if you don't have a venue yet, mark it as TBC on your invite and update your confirmed guests once you have it in the bag.
There are countless wedding-planning apps you can invest in, but we firmly believe in a nice old-school spreadsheet. Just remember to back that sucker up, or better yet, store it in the cloud! A shared Google sheet is actually a nice way to share info with your organizational team, so consider that as a nice tidy solve.
Six months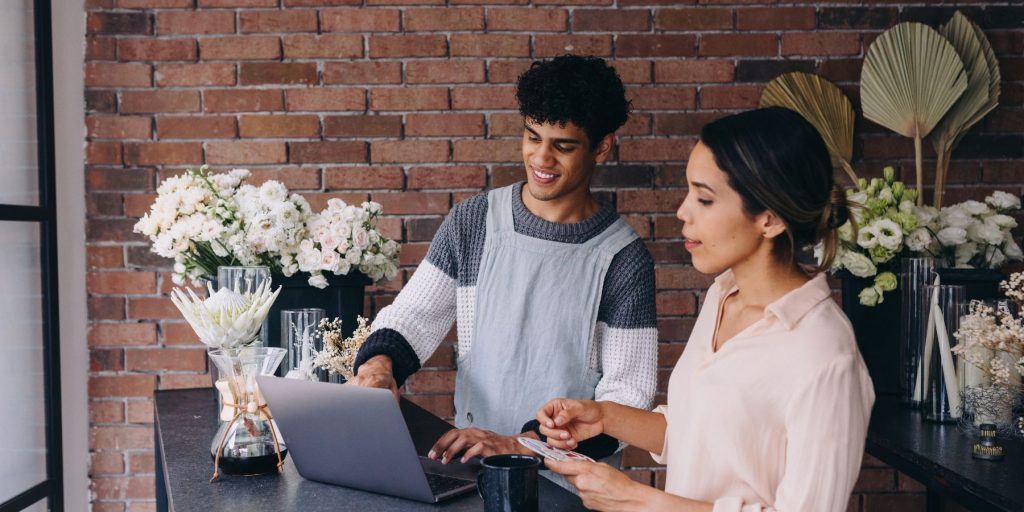 Now that you have your humans sorted, it's time to take care of the rest of the big stuff. You need to eat the biggest bites of the organizational elephant first, so to speak. Start with:
Talking budget
Work out how much you have to spend, including your combined wedding savings, money you can set aside from your ongoing income, as well as contributions from your parents or other family members.

Draw up a spreadsheet to keep track of expenses as you go.

Keep some money aside for a buffer (there is always going to be something).
Securing long lead-time vendors
Depending on how you plan to do things, this could include:
Wedding planner/event coordinator

Photographer and videographer

Wedding band or DJ (or both)

Wedding apparel maker

Caterer

Florist
Booking short lead-time vendors
Depending on how things work at the venue you've booked, you may also need to sign on the dotted line with vendors that provide:
Décor

Lighting

Draping

Wedding cake

Wedding party outfits

Hair & makeup artist

Any additional furniture and/or rentals

Guest & wedding accommodation and transport providers
Five months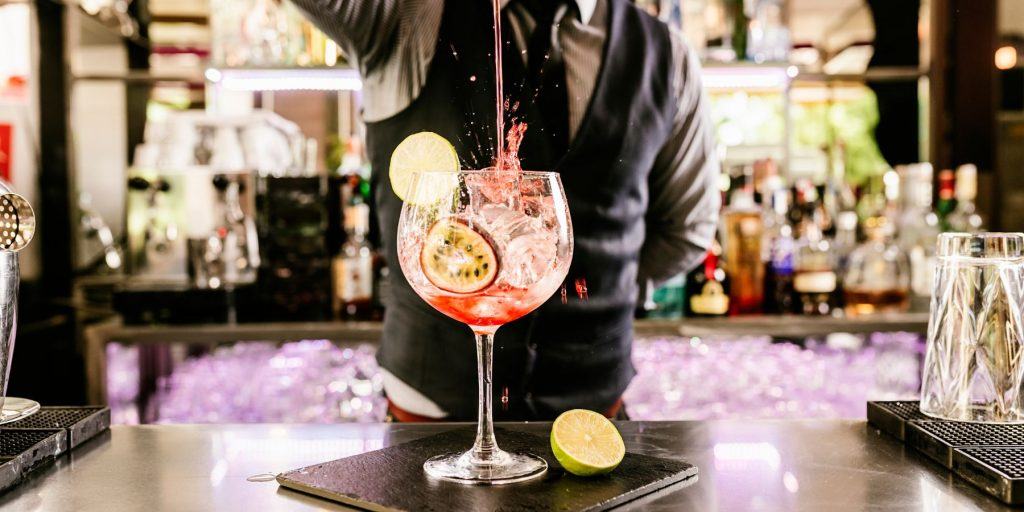 Now that the most vital things are sorted, it's time to start coloring the picture with more details. This includes:
Buying your wedding bands.

Assembling a wedding shower guestlist and sending it to the host.

Choosing and buying your wedding shoes.

Choosing and buying accessories like jewelry, form wear, and perfume.

Booking your wedding rehearsal dinner/lunch (if applicable).

Booking your wedding officiant.

Deciding on and securing your MC (master of ceremonies).

Checking in to see that your vendors are on track with prep work.

Confirming that all your vendors are on track with all deliverables.
Getting clear on food & drink
Speaking of vendors, now is also the time to finalize your food and drink requirements with your caterer and the folks who will be providing libation for your guests. Here are a few things to consider in this regard:
Food for thought
Important things to discuss, decide and confirm with your caterer include:
Budget per person (VERY important).

Will it be breakfast/lunch/dinner or appetizers?

Will the event take place in summer or winter, indoors or outdoors?

Will it be a sit-down or mingling affair?
If you are serving a main meal, do you want it:
Plated: each person's plate of food is brought to them

.

Family-style: platters of food brought to each table

.

Buffet: everyone dishes for themselves from a central table of food

.
Drinks to clink
As for the drinks, there are also a few vital boxes to tick. This includes:
Whether the venue provides a bar and bar staff or if you have to organize the set-up yourself.

Whether it will be a cash bar, open bar, or a combination of both.

Whether you want to serve a signature wedding cocktail, such as

Sidecar

,

French Martini

, or

Mimosa

, or perhaps want to invent something new altogether.

Making

mocktails

and/or non-alcoholic drinks available for non-drinkers.
Read more: Gorgeous Wedding Cocktails for Easy Pouring
Four months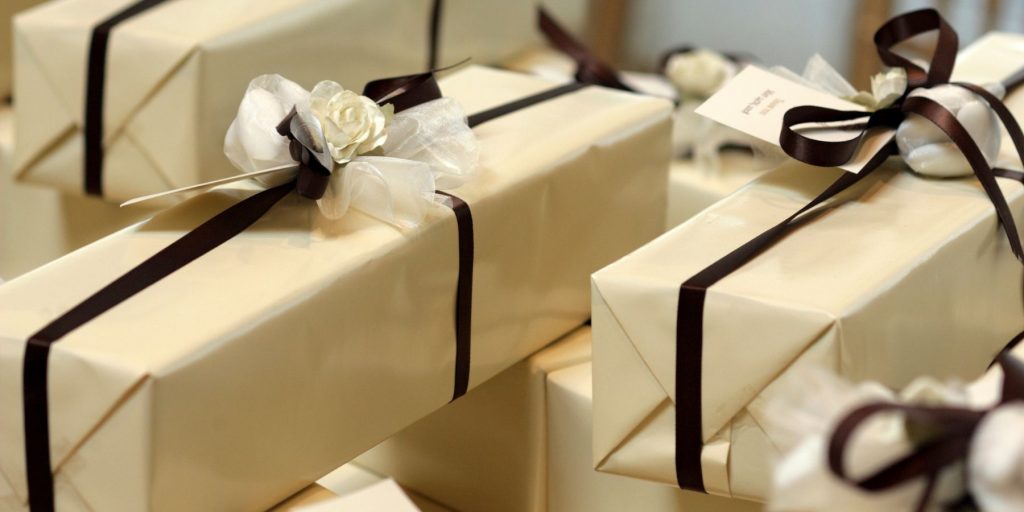 You're getting closer to your big day now. More coloring in and some fun stuff await in month four!
Set up a gift registry
Setting up a digital or physical gift registry is a handy way to give your guests helpful pointers on the things you still need as a soon-to-be newly-wed couple. We suggest choosing items in a wide price bracket, and also providing the option to contribute to your honeymoon spending money, or couple's piggy bank.
Plan your honeymoon
If you will be jetting (or driving) off on a bit of an adventure after the nuptials are taken care of, now is a good time to look at flight tickets, accommodation, activity providers, etc.
Three months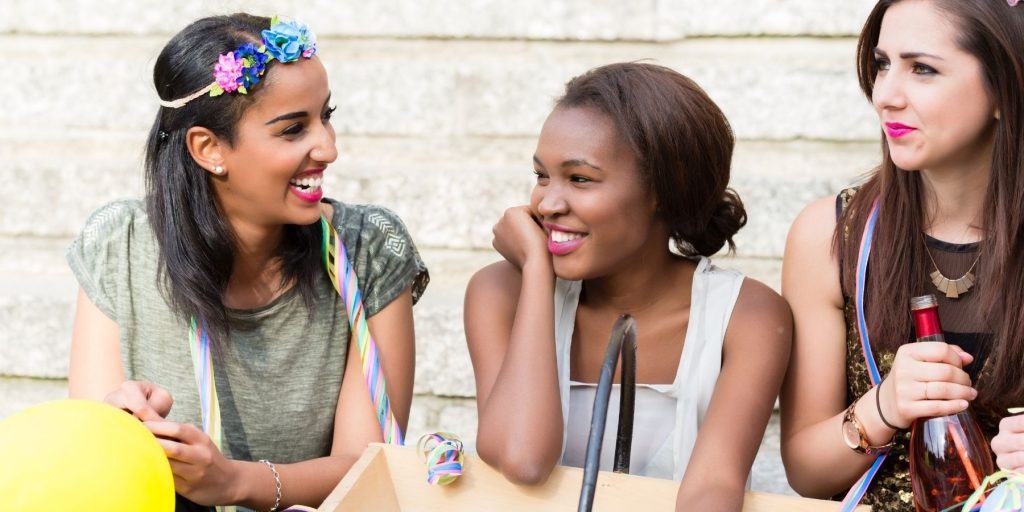 The date is coming up fast, but you still have plenty of time to get things done. Now is the time to focus on less sparkly, but completely necessary, particulars, such as:
Legal things
Marriage license
Who will prepare it?

Who will pay for it?
Marriage contract
Who will prepare it?

Who will pay for it?
Change of address + change of name notifications
Bank

Credit cards

Insurance companies

Other
Booking treatments
If you and your partner will be going for wedding hair trails now is the time to do it. Also, firm up the dates of any pre-wedding treatment you may want to have done, such as haircuts, manicures, pedicures, tanning (hey, some people do these things!), and so on.
Having pre-wedding get-togethers
Okay, so this is actually a fun bit! We know that many couples choose to have their bachelorette and bachelors, or combined pre-wedding party, closer to the wedding. However, we recommend getting it sorted earlier rather than later so there is less organizational pressure leading up to the Big Day.
These events are typically planned and executed by the bridal party and/or nuptial support humans, but there are still a few things you need to sort out with them before they start planning it. They need to know whether:
You want the date of the event to be a surprise, or if you'd like to know so you can plan your life and household accordingly.

You are keen on naughty shenanigans, or prefer to keep it PG.

You want to go away for a weekend, or stick with one day/night of fun.

There are far-flung family members and friends they need to consider when picking a date – this might mean that the party should be moved closer to the wedding, so they only have to travel once.
Two months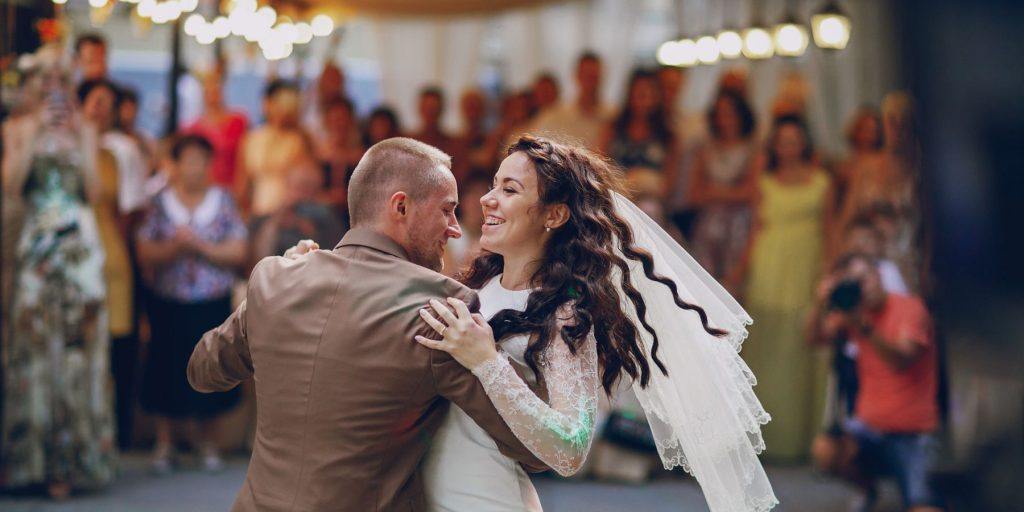 Two months before the wedding, it's time to get a few nitty-gritty bits and bobs sorted. This includes:
Music ins & outs
Even if you choose to have live music on the day, it's a good idea to square away your wedding playlist. You can also ask your guests to submit songs they'd like to dance to. You can use your wedding website to do this if you have one, and make the list viewable to everyone.
Specify important songs, such as prelude, processional, ceremony, recessional, the first dance, and so on. Your music provider should be completely versed and good to go.
Reception seating
Take your guest list and decide who will sit with whom at the reception. Give it to your designer/calligrapher or whoever is creating your seating cards, as well as your caterer. If you plan to assign places at each table, use round, square or long printed templates to organize that detail and transfer the names to the template.
Photos to be taken
Make a list of photographs and moments you want to capture on the day, and send this to your photographer and videographer. This is also a great opportunity to check in with them with regard to their vision for the shoot, and whether you need to go for a location scout beforehand.
One month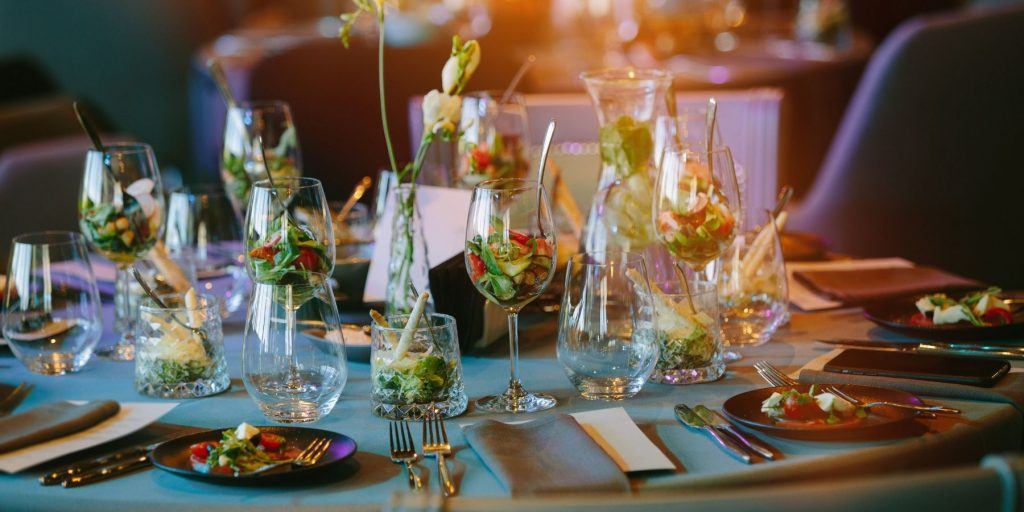 You're almost there. Just a few more details to take care of, and you will be ready to enjoy your Big Day without any undue stress in the mix.
Final fittings
Have your final outfit fittings, and wear in your wedding shoes. You should also get all your accessories together at this stage. This may include things like a tiara, bridal veil, hosiery, gloves, waistcoat, braces, cufflinks, and tie pins.
Wedding printables
If you plan to have printables designed and printed for your wedding, now is the time to get all of that finalized. Check in with your designer and print provider on directional signage, ceremony programs, place cards, table numbers, menu cards, favor cards and thank you cards.
Order of proceedings
A well-organized event is a stress-free event. Every person in your bridal party and every service provider should know what will happen when on the day. Draw up an order of proceedings that include information on:
Pre-wedding preparations

Transport to the ceremony (if applicable)

Welcome

Officiant's address

Wedding readings

Vows and exchange of rings

Blessing or closing remarks

Pronouncement

Signing of marriage license

Transport to the celebration (if applicable)

Photos – groups and couple-only

Appetizers and pre-drinks

Speeches and dances

Starters, mains, and desserts (if applicable)

Final rounds and closing time

Transport to accommodation (if applicable)
One week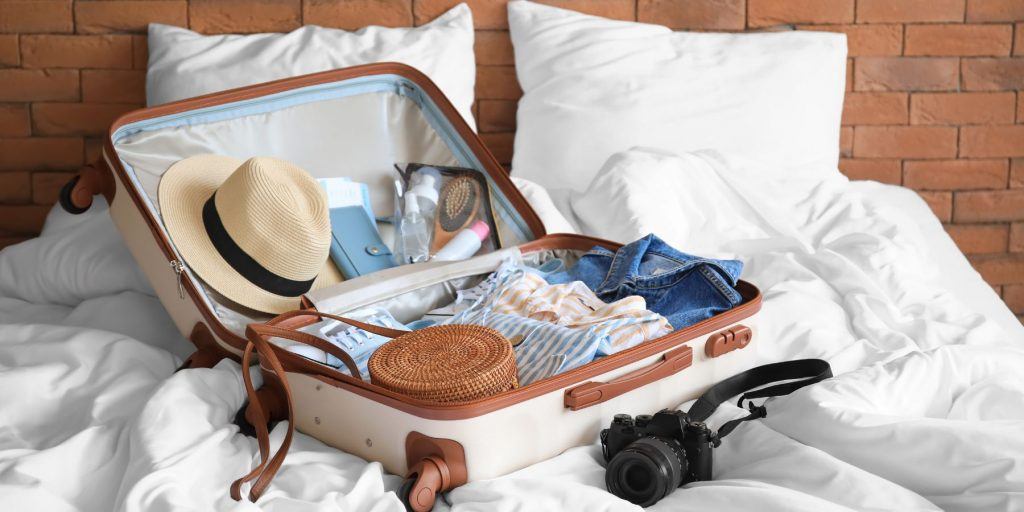 By now you will be feeling the victory of having shown everyone that it is possible to plan a wedding in 6 months— if you just stay well-organized. There are only a few things left to do now. This includes:
Writing your vows and speeches.

Purchasing gifts for your wedding party.

Completing as many vendor payments as possible.

Packing for your honeymoon.

Sorting away-from-home details like a house sitter, dog sitter, security company alerts, and out-of-office arrangements.
There you go – the short and sweet tick list that will help you to plan a wedding in 6 months without going bonkers. Use this as a template, and fill in your own particulars as you go; every couple and wedding are different, and there are bound to be all sorts of things you need to consider that won't fit a cookie-cutter wedding mold.
That's the fun bit though – putting your own spin on things. Now go forth and make some magic. You've got this!
FREQUENTLY ASKED QUESTIONS
Yes, you can plan a wedding in six months. You just need to stay organized. Fortunately, there is a very handy checklist from The Mixer you can use...
To start with, you need a date and venue. The best way to decide on a date is to work by a process of elimination - decide who you absolutely must have at your wedding (parents, family, friends), get their no-can-do dates and take it from there. If you have a favorite season or venue in mind, you can also use those factors to determine your date. Once you have the date and venue in place, send out invitations, and take it from there.