How to Plan a Bachelorette Party the Easy & Fun Way
July 07, 2022 by Anna-Bet Stemmet
If you've been wondering how to plan a bachelorette party without losing your mind, we've got you sorted. Event planning, much like most things that grownups need to do in this life, is a lot easier when you've got a game plan and work according to a tried-and-tested outline.
So here you go, honey: a concise guide to planning a bachelorette party that has been developed by professionals to be suitable for beginners. Because not everyone has the luxury of spending three months drawing up flow charts; some of us have day jobs to attend to, dogs to walk, plants to water, and even tiny humans to keep alive whilst party-planning.
Your mission, should you choose to accept it, is to plan the ever-living daylights out of that bachelorette party while keeping your sanity 100% intact. Let's DO THIS! **insert sports-guy knuckle crack**
What is a bachelorette party?
First things first, let's be clear about this thing that we are planning, and what exactly it is. A bachelorette party is a party hosted for a bride-to-be by her friends. It's a time-honored rite of passage that forms part of the traditional lead-up to a wedding.
Essentially, it's a reason for everyone to let their hair down, celebrate their friend who's getting married, and bond a bit. After all, most brides tend to have different groups of friends that don't necessarily all know one another. As such, having a party before The Party is a good way for everyone to meet and join in the fun of the nuptial celebration as a cohesive group.
Who should throw a bachelorette party?
Once upon a time, this answer would have been an easy one: the Maid of Honor. These days, things are a little more open-ended. For one, the bridal party might decide that it would be better for some of the bridal party members to take over this duty while the Maid of Honor or the Man of Honor focuses on other details in support of the bride. Maybe it comes down to who volunteers to do it, or who has more time on their hands to make it happen. It's up to the crew to decide who is best suited to pull it off.
Your step-by-step guide to planning a bachelorette party
Are you ready to get party planning? Here are 8 steps you need to take to ensure that things go smoothly:
1. Get clear on the budget
Eek, money matters can get tricky and cringey we know, which is why it's best to get it out of the way first. Traditionally, each bachelorette party attendee pays his or her own way through the celebration and also chips in to cover the cost of the bride. However, in some cases the parents and/or in-laws might want to contribute some funds. Some brides also don't like to ask their guests to pay.
As such, it's best to sit down with your friend and have a frank chat to find out what she'd prefer. This is also a great time to chat about possible party deal-breakers, such as entertainment. Some brides-to-be will be all for a bit of, you know, dancing, while others may prefer to keep it classy. Make sure what your friend has in mind ahead of time to avoid any awkwardness later on.
2. Decide the guestlist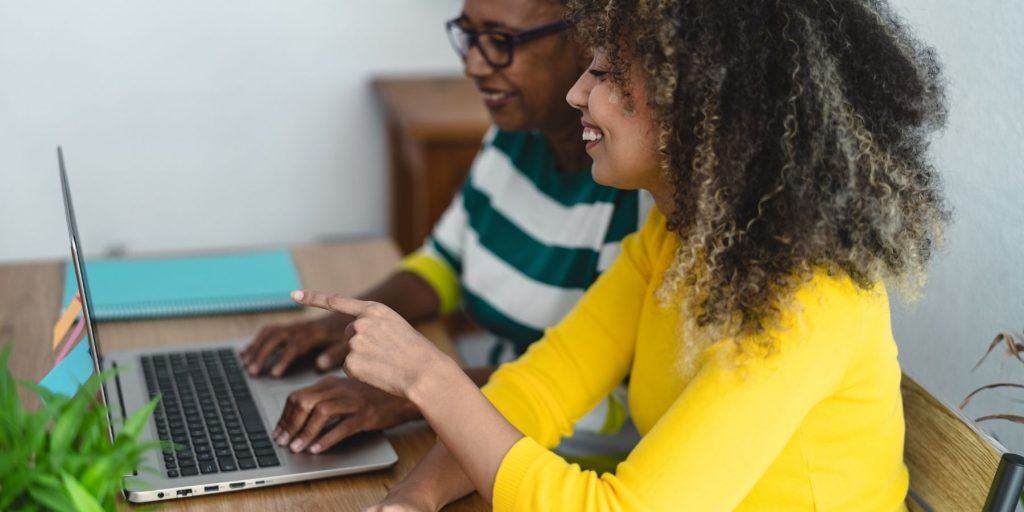 While you are sitting down with your friend, it's also a great opportunity to get the guest list sorted. Typically, all of the guests who are invited to the wedding will be considered for the bachelorette party guest list. Not all of them will make the cut though–some may be too young, while others may prefer to give it a skip.
As such, you are usually left with friends and family members that are around the age of the bride herself. Once you have it narrowed down to this point, now is the time to get their contact details. If you have a well-organized friend, they may simply be able to share their wedding-planning spreadsheet with the relevant email addresses and cell phone numbers.
On the other hand, you may need to get your laptops open and physically take down the email addresses and phone numbers and input them into your own spreadsheet. If this is the case, we recommend lots of patience and some really good coffee.
3. Decide the date
Next up, it's time to decide on dates. Ideally, a bachelorette is hosted at least two months before the wedding so there is no time pressure in the lead-up to the main event. Also, we've probably all seen The Hangover by now, and it's always good to play things safe…
Some bridal parties like to keep the date of the bachelorette a surprise and spring it on the bride-to-be unannounced, but unless you have a lot of time to gather back-door intel on her comings and goings this is not the recommended move. There are just too many ways in which it can go wrong and cause a major headache for everyone involved.
As such, our recommendation is to square away the date with the bride before you start planning the event. The rest of it can be a complete surprise, but at least then she knows which dates she needs to block out in her calendar and can plan accordingly.
4. Send your invitations
The best time to send invitations (or at least save the dates) is as soon as humanly possible. Even if you only have the date locked down and still need to iron out the specifics on what and where, get your guests to block out the date on their calendars so long. This way you have a little breathing room to figure out the rest while you at least have your major players ready to go.
Tip: If you plan to make use of a mobile platform like WhatsApp to get in touch with the guests, share invites and make plans, we highly recommend using the desktop version of the app so you can copy and paste the info and send it to the guests individually. You could also use the broadcast function to make things simpler.
5. Determine the location
Now you need to decide where the bachelorette will be hosted. There are quite a few options in this regard, including:
The bride-to-be's house

. This is a nice money-saver, but oh the clean-up. The clean-up is always a pain.

The house of one of the bridal party members

. See the note above.
Off-site

. More expensive, but other people are likely to handle the clean-up. Also makes for a nice getaway for the girls.
If you do decide to go off-site, there are a few variables to bear in mind. This includes:
Budget

. Boring, but true. Know beforehand how much people are willing to spend on the event, and bear this in mind.

What you want to do

. Do you want to spend time at the beach, around a pool, indoors at a fireplace during winter? Are there certain activities you'd like to enjoy, like hiking, dancing or diving for instance (hey, some folks are adventurous!).

Whether you need to stay over.

If you are planning to make the bachelorette a two-day affair, or longer, you need to take into account that people will have to stay over. In cases like these, it helps to choose a venue that offers accommodation as well, so you don't need to arrange all sorts of transport to and from gatherings.
6. Choose and hire (or make) decorations and props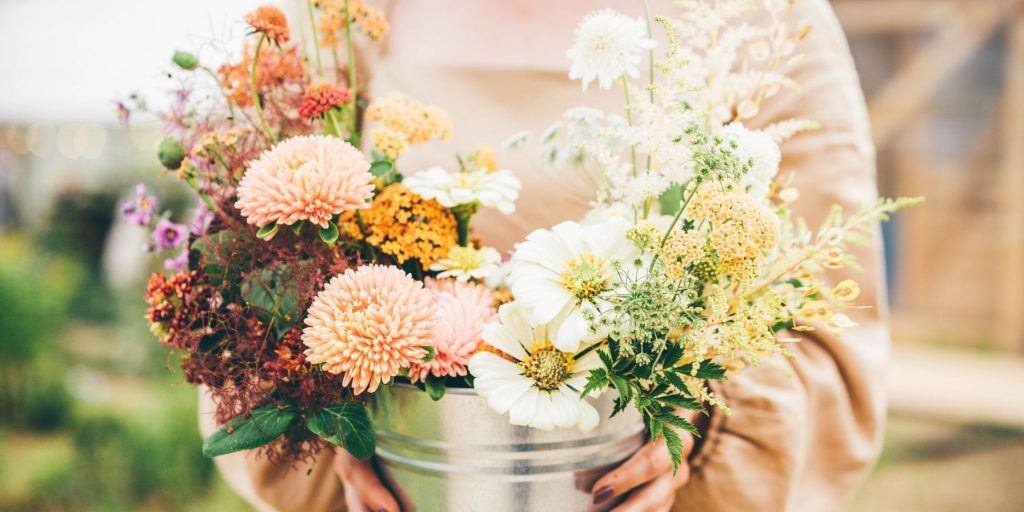 Now it's time to get down to the making-pretty part. We find it helps to choose a theme to help narrow down your options when it comes to decorations and props, otherwise you can tumble down a Pinterest rabbit hole and never come up for air again.
Not all themes need to be gimmicky either. While there are brides who will love a theme-theme like Alice in Wonderland, Star Wars, A Night at the Movies, or even Spirited Away, others are more low-key. In cases like these you can help yourself, and your crew, pinpoint the décor sweet spot by choosing a few colors, like rose gold and dusty pink for instance, or creating a basic mood board.
Your choice of venue will also help to determine which decorations and props you will need. If you are hosting the event off-site, you might find that the venue has décor options included in their offering, and might even have the services of a set-up team to contribute. Find out beforehand; this might also help to move the needle on the venue decision.
Once you know which way you want to go in terms of theme, put a specific member of the bridal party in charge of decorations and props. They can choose one or two people to help them, and take ownership of this specific task while you oversee the project in its totality.
7. Decide and arrange food and drinks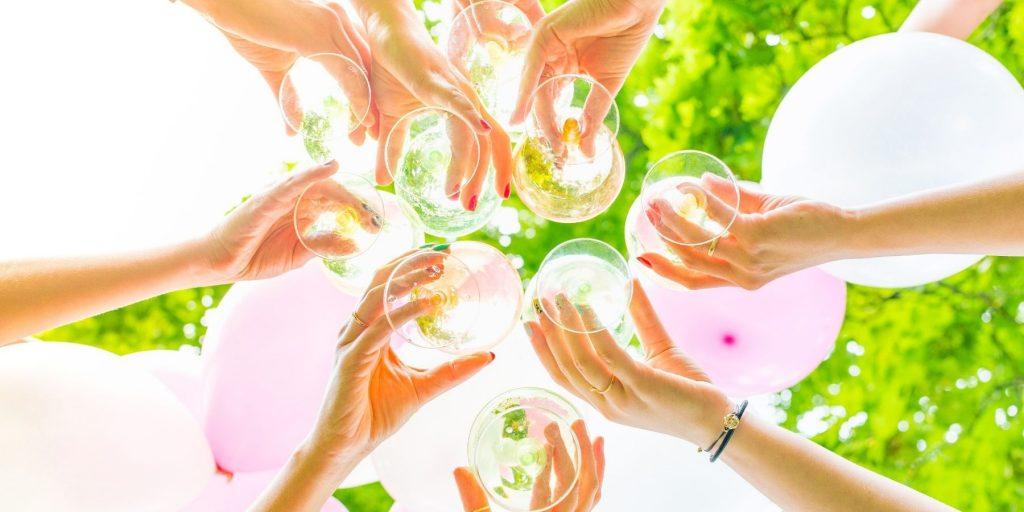 Ah, the food and drinks! Now this is the part we really love to arrange. First things first, you always need to have a signature cocktail in honor of the bride-to-be. It's just too much fun to pass up!
Here are a few of our bachelorette cocktail favourites:
In terms of food, we like to ensure that there are plenty of nibbles available throughout the day. Bachelorettes are normally not sit-down affairs, so we recommend easy-to-enjoy snacks like:
Tapas platters with a selection of bread, crackers, meat, cheese, crudites and dips (or vegan options that skip the meat and cheese)

Sliders, samosas, and chicken wings
Cupcakes, eclairs, and cake pops
Of course, you may also want to create an interactive food experience as part of the party, in which case it could be fun to do something like fondue, or set up a build-your-own taco or burger station.
Tip: Think about things you know the bride-to-be likes to eat and take your cues from there.
8. Choose and prep games and activities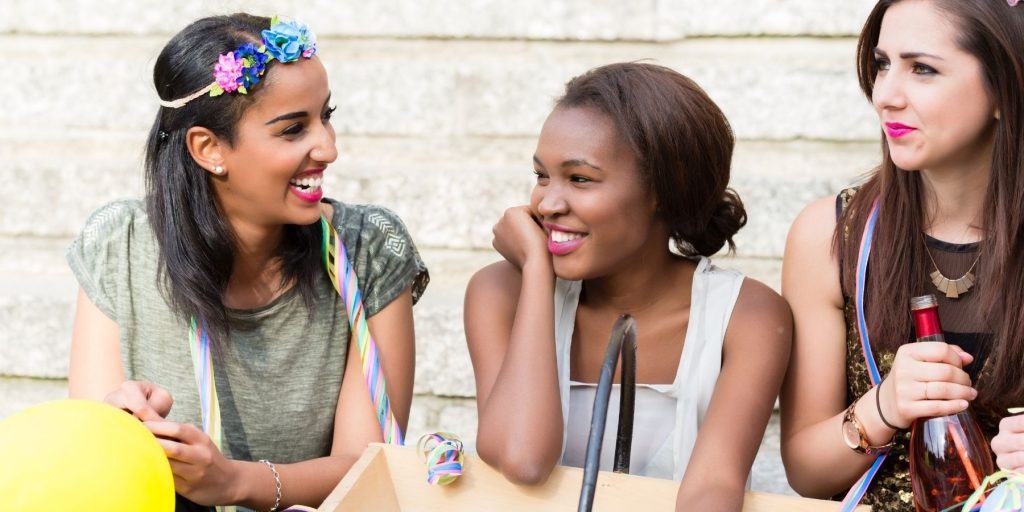 The games and activities you choose for a bachelorette party will depend on the type of bride you are catering for. Some brides-to-be are keen on a slightly naughty party with a few gents shaking what their mamas gave them, while others may rather want to make flower crowns or paint pottery.
It really all comes down to what your friend will enjoy, so don't feel pressured to turn the occasion into anything other than her ideal bachelorette. Here are a few game and activity ideas to spark your imagination:
The 'How well do you know your guy' game
Send away a list of questions to the groom-to-be before the bachelorette, and have in send his answers. This could be things along the line of what his favorite food is, whether he had a pet peeve, which scars he has and why, where he'd like to travel to in future, etc. Ask the bride to be the questions to see if her answers match up with her beau's. If it does, everyone takes a sip of their drink, if not, it's all on her.
Adult Pictionary
Get all the bachelorette participants to add some risqué phrases to a hat, and play a round of adult Pictionary – great for a laugh!
'What's on Your Phone' Bingo
Make a list of things that people are likely to have on their phones, like pictures of their pets, kids, lunch, each other's cell phone numbers, certain popular apps, etc. Then play a round of bingo to see who gets a full house first. Naturally, this line-up can also include some more naughty line items, such as sexts and not-so-Insta-friendly pics.
Of course, you can also just play good old-fashioned party games like Twister, old-school poker, Mad Libs, or even upcycled childhood favorites like a scavenger hunt.
The key is to think about what the bride-to-be enjoys doing, and keeping it simple enough so it's not a big deal to get all your partygoers on the same page. After all, there is nothing more meh than a party game that takes 30 minutes and a PowerPoint presentation to explain.
***
Godspeed with the event planning – these bachelorette party tips are sure to help you to put together a super fun event for everyone involved.
FREQUENTLY ASKED QUESTIONS
A bachelorette party is a party hosted for a bride-to-be by her friends. It's a time-honored rite of passage that forms part of the traditional lead-up to a wedding.
A bachelorette is thrown for a bride-to-be by her maid of honor, or someone else who forms a part of her wedding entourage.
A bachelorette party usually takes place around two months before the wedding but can be thrown a few weeks or days ahead of the main event, too.
Up to 75% of bachelorette parties last one or more days. However, some parties are more contained, and might only take up a morning, afternoon or night. It all depends on the budget, and preferences of the bride-to-be.
Yes darling, if you prefer to organize your own bachelorette party, you go right ahead and do so. Event-planning rules are not set in stone. You get to be the captain of your own destiny, especially in the lead-up to your wedding.
The sooner the better. As soon as you have the date sorted, send out save the dates. Then, once your location and times have been finalized, send out the official invites ASAP. That way you have the best chance of having all the bride's preferred guests present on the day.
A bachelor party is normally organized for a groom-to-be by their best man. Likewise, a bachelorette is thrown for a bride-to-be by her maid of honor, or someone else who forms a part of her wedding entourage.