Shimmering Sensations: How to Make Cocktails Sparkle
September 02, 2022 by Helena Lombard
Sometimes all you need is a glittery drink, a disco ball, great tunes, and a dance floor. If you're planning a celebration that calls for shimmery cocktails, you're at the right party.
Learn how to make cocktails sparkle and the different drinks you can mix up at home. We suggest making these for a dazzling New Year's Eve party or any special event that calls for a little glitz and glamor.
What are sparkly cocktails?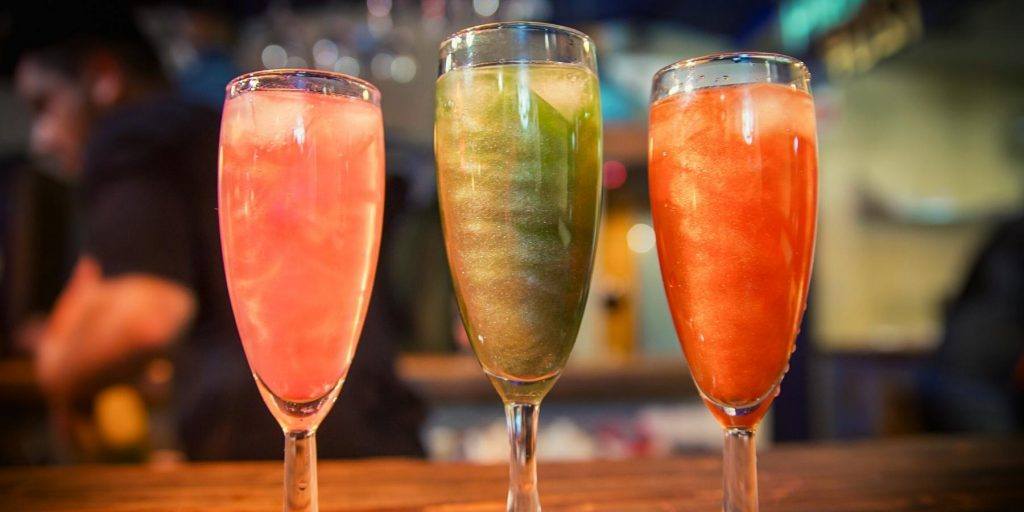 Sparkly cocktails are exactly what they say they are: drinks that sparkle. While they're perfect for glitzy celebrations, shimmery cocktails can also add a touch of magic to Halloween parties with a Witches Brew Cocktail or add extra festive vibes to classic Christmas cocktails.
What you'll need to make a cocktail sparkle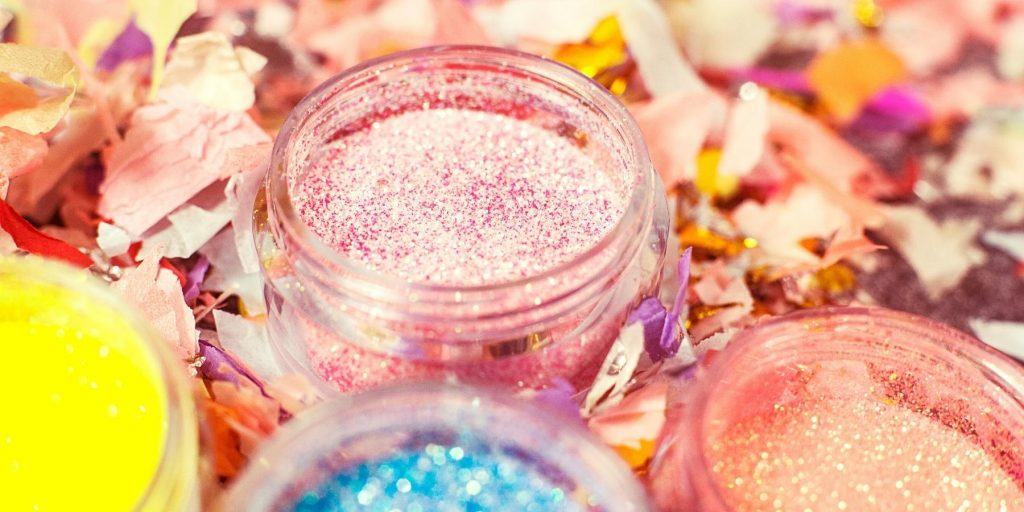 Shimmery cocktails can be made in different ways using different ingredients. These are our top two:
Edible / Cocktail glitter:

Choose this to make drinks really sparkle! This is probably the most obvious choice. Available in different colours, adding edible glitter is tasteless so it won't ruin the flavor of your drink. You can also find variations of edible or cocktail glitter that uses natural ingredients (like fruit and veg) to add color to the glitter. Shop around and see which brand you like best.
Luster dust:

Choose this to add some shimmer and shine. Luster dust is a powder used in baking and candy decorating. It's available in tons of varieties that all produce different effects so make sure you know what you're buying. The most common are the original luster dust, available in a rainbow of colors. Then you get petal dust, which produces deep colors with a matte finish. Next up is pearl dust, which as the name suggests, creates a pearl-like translucent shimmer. If you mix this with petal dust you can add color and shine to your favorite drinks. One heads up on the luster dust situation though: Make sure you add it to your cocktail last minute and serve immediately. Your

sparkly drink

will turn lack-lustre in no time (or after about 20 minutes).
How to mix glitter to your cocktails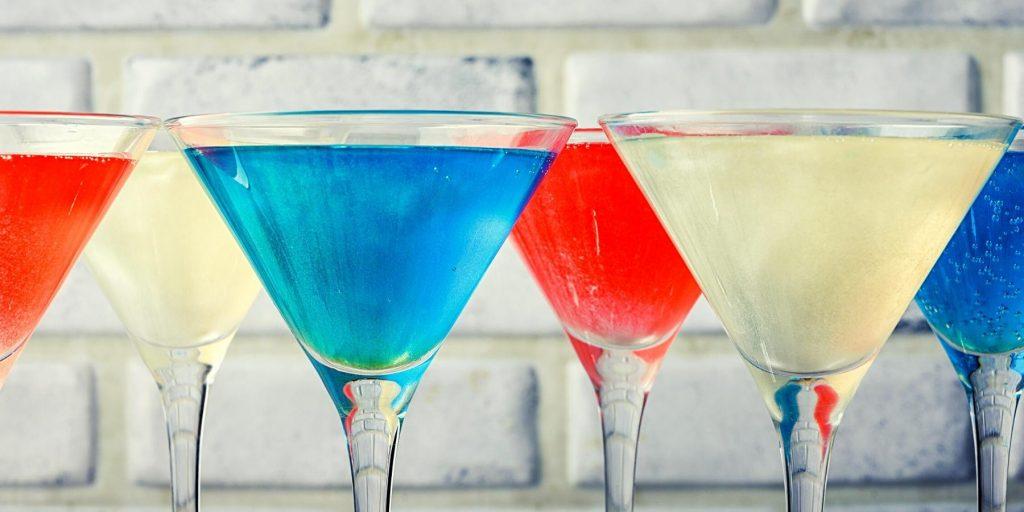 Adding glitter to your cocktail is simple–especially once you know what you're actually doing. The amount of glitter you'll need will depend on the effect you're trying to create. And that depends on two things:
The amount of sugar in the cocktail – the more sugar there is in the drink the more glittery it will become.

The color of the cocktail: If it's a clear cocktail, it's pretty easy to add any colored glitter. If the cocktail is already colored, say for instance with bourbon, then you'll want to choose an edible glitter cocktail that will complement the drinks original color.
Here's how to make cocktails sparkle with cocktail glitter:
The first and most obvious step is to decide on the cocktail you're making.

Shake it in: If you want to add some sparkle to a Cosmopolitan or Pornstar Martini, add some cocktail glitter to the shaker with the rest of the ingredients.

Stir it in: If you're making a cocktail that calls for stirring, add the glitter after you've built the drink, and then stir it in. You'll notice that the glitter fades after a while, but it comes back to life every time you stir it. For the ultimate surprise, let your guests discover their

sparkly drink

and serve the cocktail unstirred with swizzle sticks for easy stirring. They'll be delighted! And, on that note, serve your

glittery drink

with swizzle stick.
How to serve sparkly drinks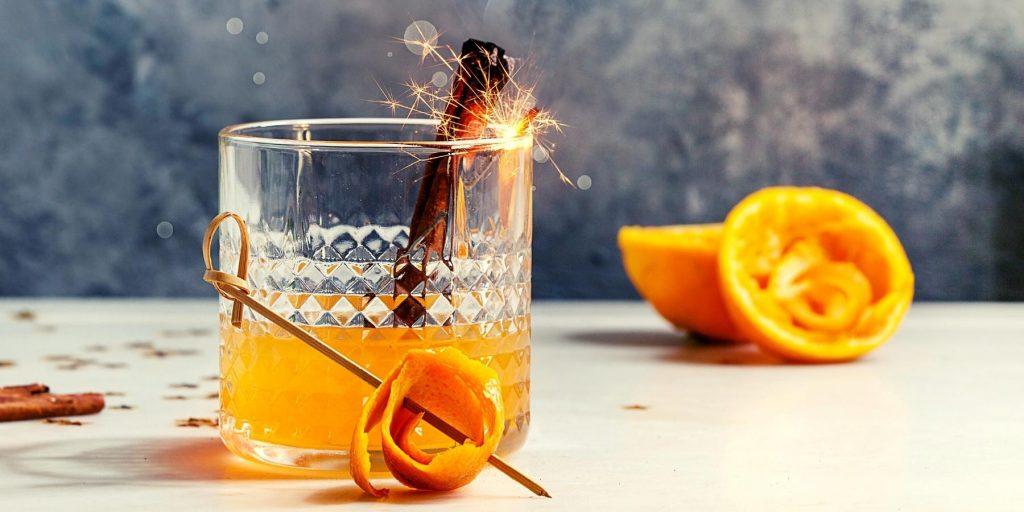 They're already shining, but make your shimmery cocktails absolute showstoppers with these nifty tricks:
Colored sugar or salt rims: This will work well in any cocktail recipe that has a salted or sugared rim. You can easily make your own colored sugar or salt. Add the sugar (or coarse salt) to a jar. Add two drops of food coloring. Pop on the lid and shake like your life depends on it and until the color has blended in evenly. Pour out onto a flat surface and leave to air-dry for about 20 minutes before using it.
Sparklers: Secure a sparkler to the cocktail glass either by skewering it through a garnish item (like a strawberry) or by placing it inside the drink if possible. If you can, try finding the smaller versions, specially made for cakes and cocktails.
Glitter garnishes: Skewer some berries or cherries onto a cocktail stick. Sprinkle over edible glitter and decorate your cocktail with these show-stopping sparkling garnishes.
Sparkly cocktail ideas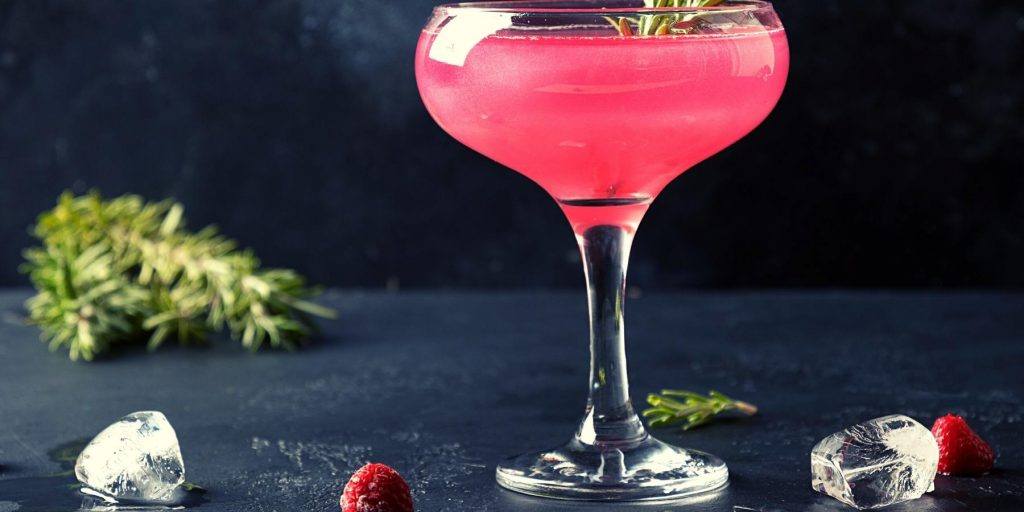 You can add sparkle to just about any cocktail! These are a few of our faves, but we beg you to play with different ideas.
Glitter Cosmo: Pour vodka, lime juice, orange liqueur, cranberry juice and a pinch of luster dust or edible glitter into an ice-filled cocktail shaker. Shake for about 30 seconds and strain into a chilled glass.
Sparkly Blue Martini: Make this blue cocktail shine by adding a small pinch blue luster dust to the cocktail. For an extra snazzy effect, dip the rim of the glass into blue sugar before adding the drink.
Shimmering Bellini: Add some gold cocktail glitter and stir it into the glass just before serving for a beautiful golden swirly effect.
Witches Brew: Perfect for Halloween, make this hocus-pocus drink by adding green cocktail glitter to the ingredients when shaking it up.
FREQUENTLY ASKED QUESTIONS
To make your cocktail sparkle, simply add a pinch of cocktail glitter or luster dust and stir it or shake it up with the rest of the recipe ingredients.
Add about a ¼ teaspoon of edible luster dust to a bottle of liqueur. Shake properly to make it sparkle and use in your favorite cocktails. You can adjust the level of shimmer by adding more luster dust and enhance or adjust the color with food coloring.
The main ingredients in edible glitter are sugar, acacia, maltodextrin, corn-starch and color additives.
Common ingredients in drink shimmer include dextrose, color additives and corn-starch.
Pear dust is a great ingredient to make shimmering cocktails. The best type of alcohol to use are flavored liqueurs or vodka. Wine, champagne and other spirits like rum or tequila will also mix well.
Yes! There are loads of brands that sell glitter spray for cocktails. Simple to use, you just spray it straight into your drink and watch it glitter up!