If Cocktails Were Rooms: Living Room Ideas Inspired by Your Favourite Cocktail
October 09, 2023 by Anna-Bet Stemmet
Living room ideas on The Mixer UK? A bit topsy-turvy to be sure, but we promise you there is method in the madness, bestie!
See, The Mixer UK is an all-in-one drinkspiration destination, and our team loves to discover new ways of creating sparkling and memorable moments while entertaining at home. As such, our in-house drinks experts are always looking for interesting new ways to capture the magic of mixology.
Recently, as we were sipping on a post-work clinker and discussing our home redecorating goals, we found ourselves wondering – what would a Limoncello Spritz look like if it were a lounge? It's such an aesthetically pleasing cocktail, evoking all the best bits of the laid-back atmosphere of the Italian coast — wouldn't it be wonderful to capture that spirit in home décor?
One thing led to another, and before we knew it, we were knee-deep in TikTok stats to see which cocktails were having a moment in the limelight. Those turned out to be Limoncello Spritz, Blue Hawaiian, Negroni, Paloma, and Espresso Martini. Naturally, we were dying to see what they would look like as rooms, so it was time to get crafty.
Cue! The magic of MidJourney images, as inspired by the real-life insights of a true-blue designer extraordinaire in the form of Alexandria Dauley.
Introducing Interior Designer Alexandria Dauley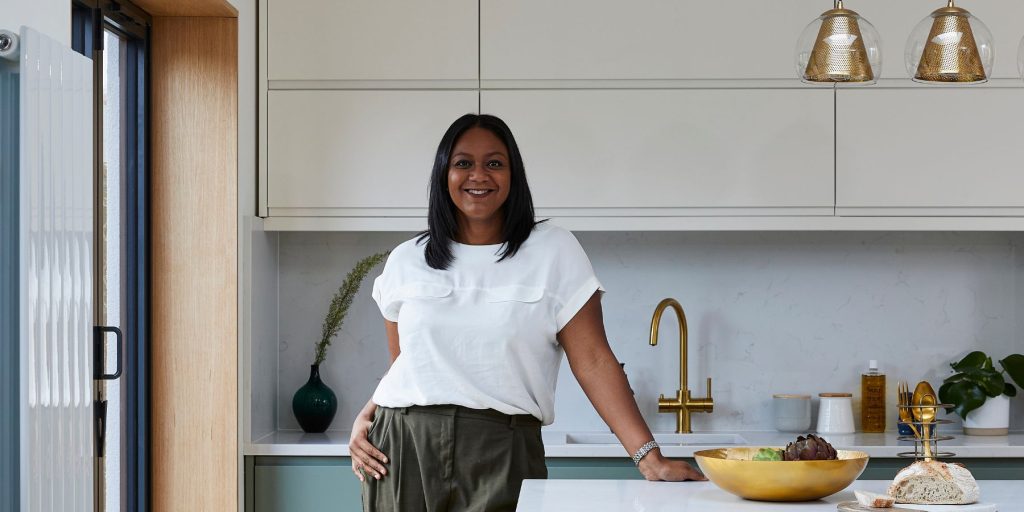 Alexandria is a residential interior designer** and owner of Dauley Designs, a multidisciplinary design and build practice based in South London and Surrey. She is also well-known as a TV presenter and interior designer for The Great Home Transformation on Channel 4.
"Often clients don't know what essence they want to capture in their homes in terms of colour or personality so maybe your favoured drink can help you decide on which style of decorating suits your personality. I am definitely the Espresso Martini of interiors," says Alexandria.
But how did it work though?
Alexandria, using our top cocktails as inspiration, provided a written description of what she thought each room would look like, and The Mixer UK team took it to MidJourney to see what the AI image generation site would conjure. The results, we are very happy to say, exceeded our wildest expectations!
So, without further ado, here are what the top 2023 cocktails would look like reimagined as contemporary lounges!
Limoncello Spritz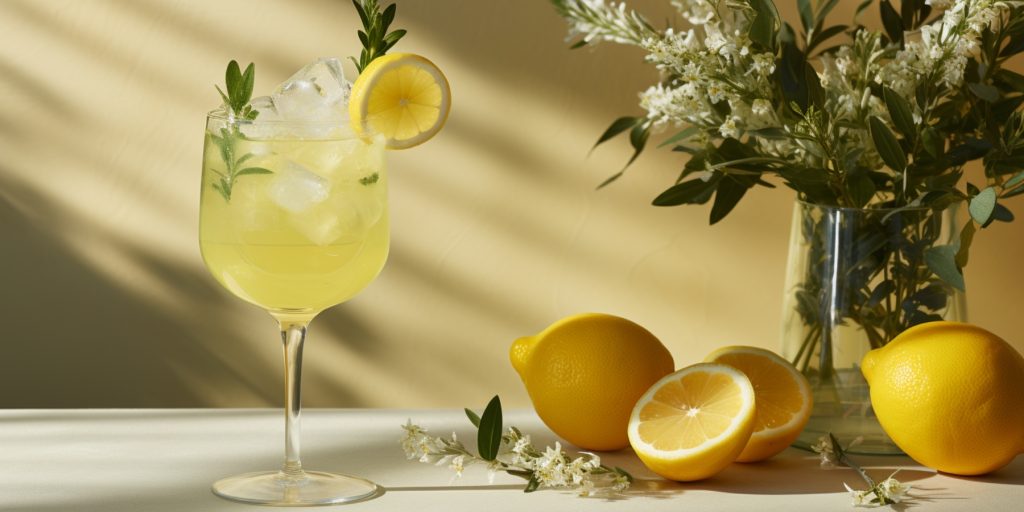 Radiant and invigorating, the Limoncello Spritz exudes a sunny glow with its pale-yellow hue, ideal for sparking living room ideas. Like a Mediterranean afternoon, its effervescence mirrors the sparkle of sunlight on water. Garnished with citrus slices, it's a refreshing visual feast, capturing the essence of a leisurely day along the Italian coastline.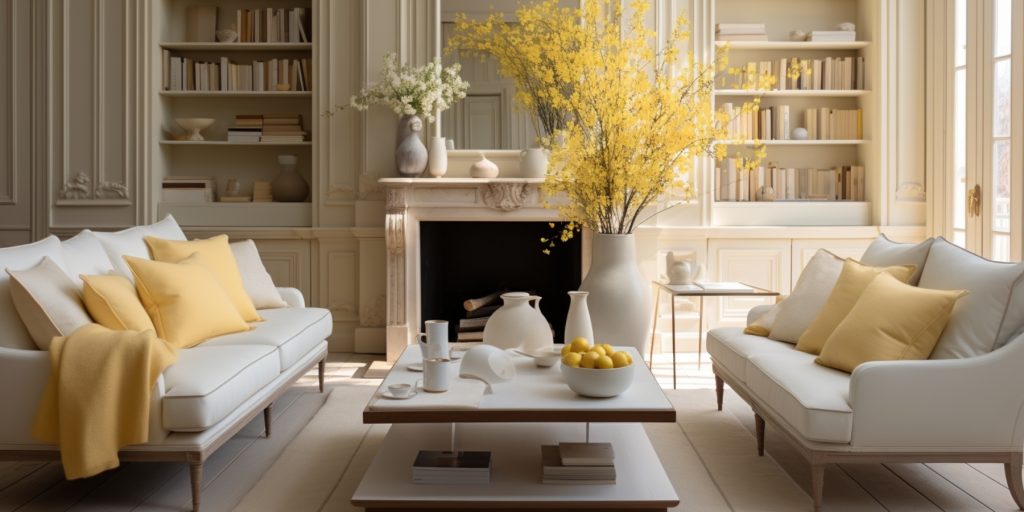 Learn more: 11 Lively Limoncello Cocktail Recipes for all Lemon Lovers
Blue Hawaiian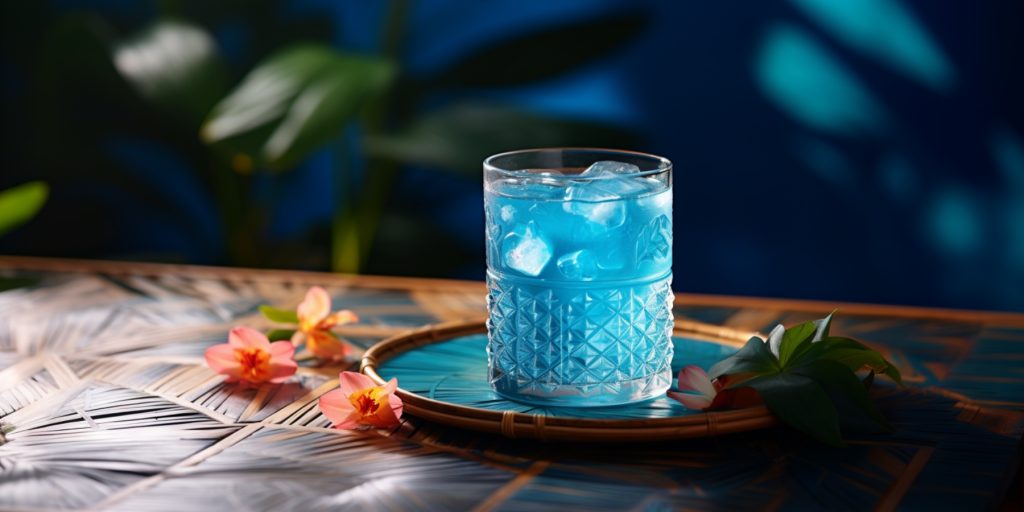 Transport yourself to a tropical paradise with the Blue Hawaiian—a mesmerising azure elixir, tailor-made to inspire home improvement ideas. Reminiscent of clear island waters, this vibrant concoction evokes the essence of a carefree beach day. Garnished with a pineapple wedge and a maraschino cherry, its colours mirror the beauty of a sunset over the Pacific.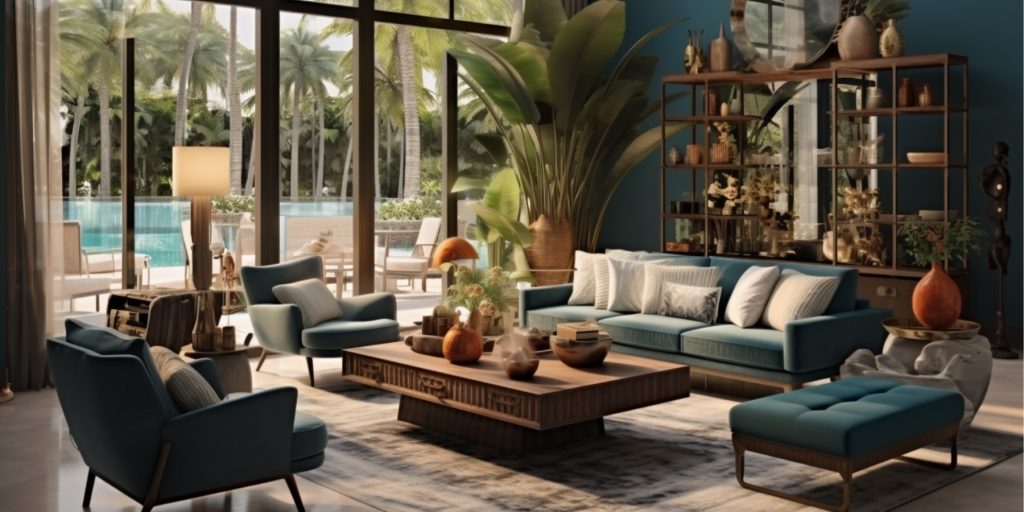 Negroni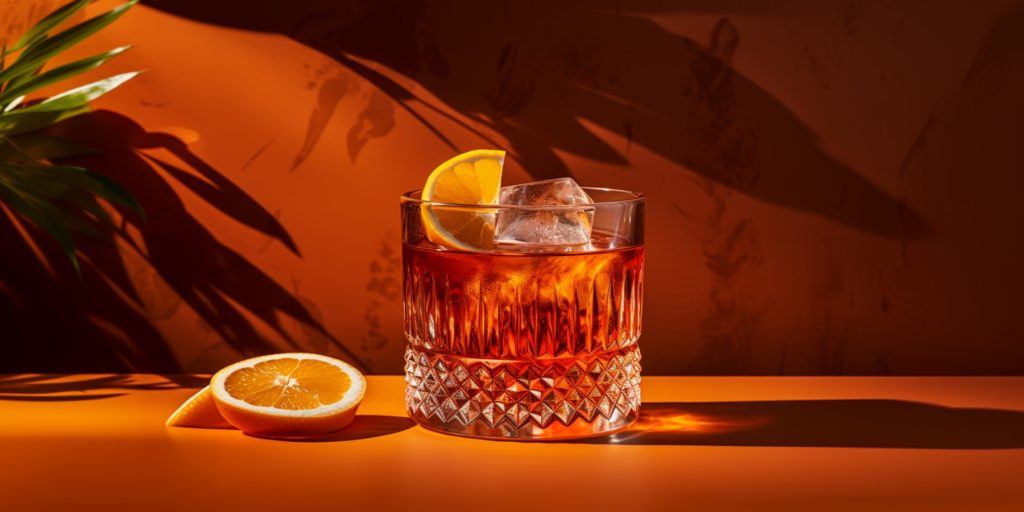 Classic and sophisticated, the Negroni boasts a deep, robust crimson hue. Its bitter orange notes add a warm intensity to the visual allure – just perfect for some refined home inspiration. Served over ice and garnished with an orange twist, it's a timeless cocktail that exudes refined elegance, much like the ambience of a traditional Italian aperitivo.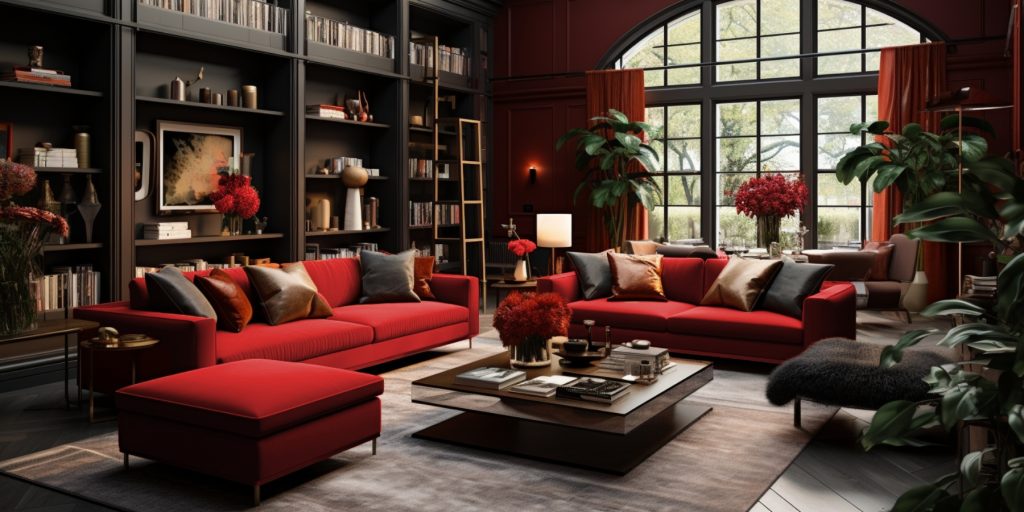 Read next: 21 Negroni Variations for Negroni Week 2023
Paloma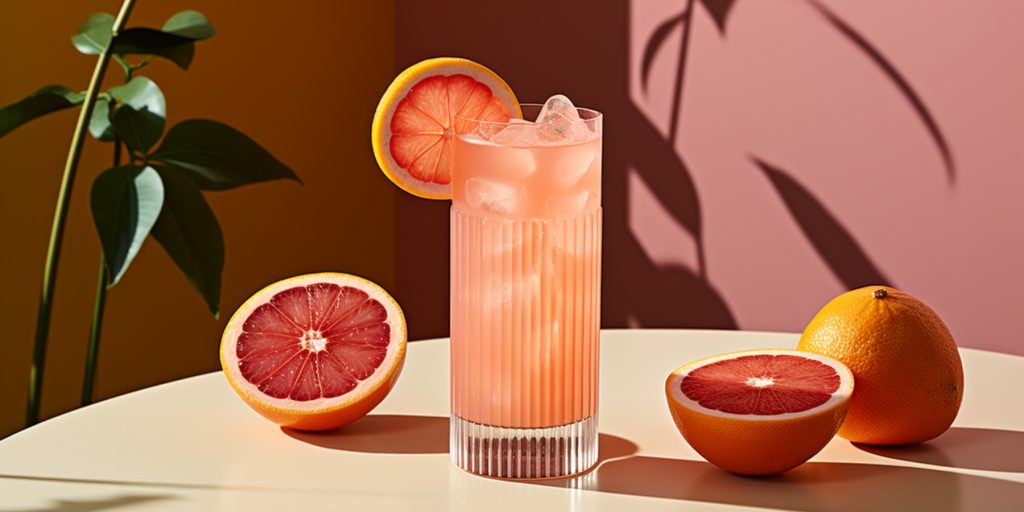 Capture the spirit of Mexico with the Paloma — a lively and visually striking drink. Its vibrant pink hue, derived from grapefruit soda, radiates beautiful energy and serious home inspo. Served in a salt-rimmed glass with a wedge of grapefruit, it's a vibrant embodiment of the lively and colourful culture of Mexico.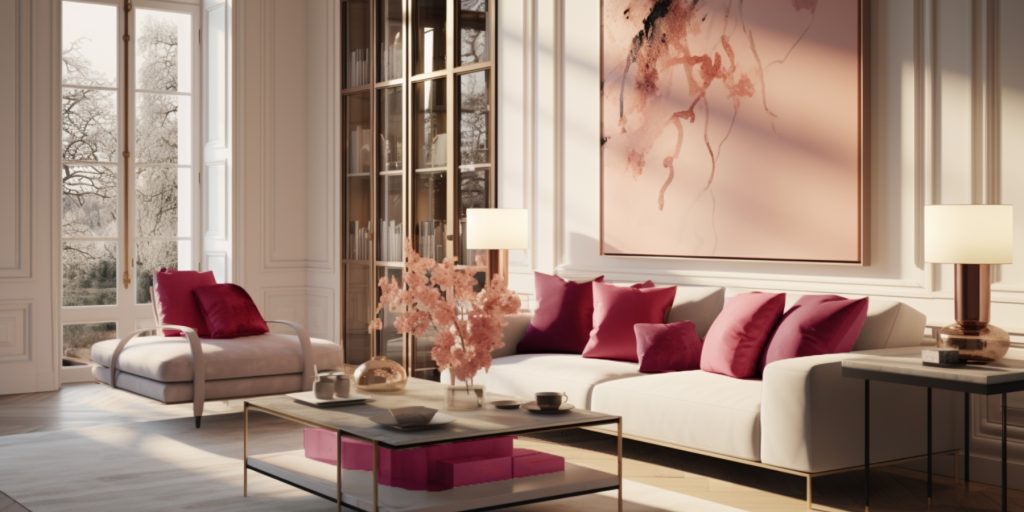 Espresso Martini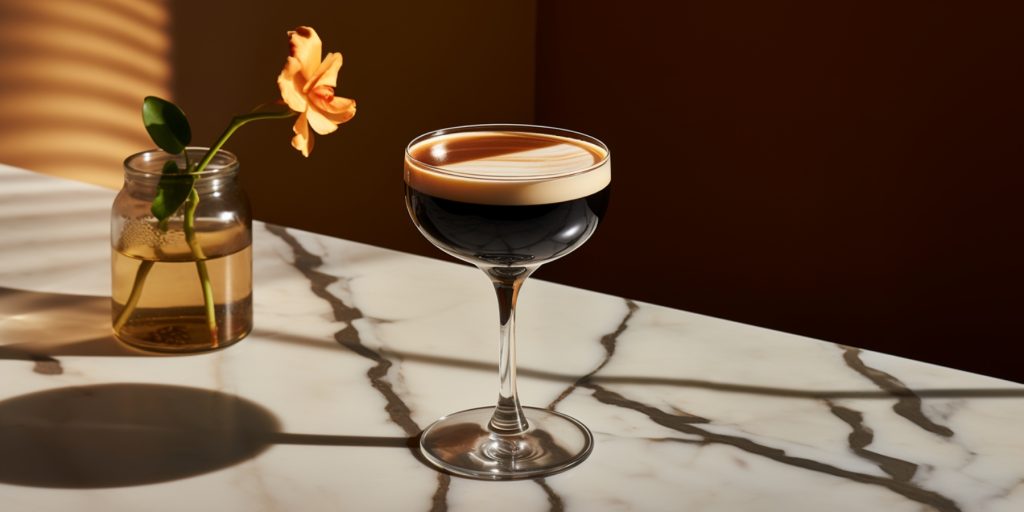 Sleek and seductive, the Espresso Martini presents a velvety darkness, reminiscent of a moonlit night. Like a city skyline, the rich, coffee-coloured liquid is both alluring and sophisticated. Garnished with coffee beans, it's a visual masterpiece that mirrors the modern and glamorous aura of urban nightlife, and a veritable fountain of recreation room ideas.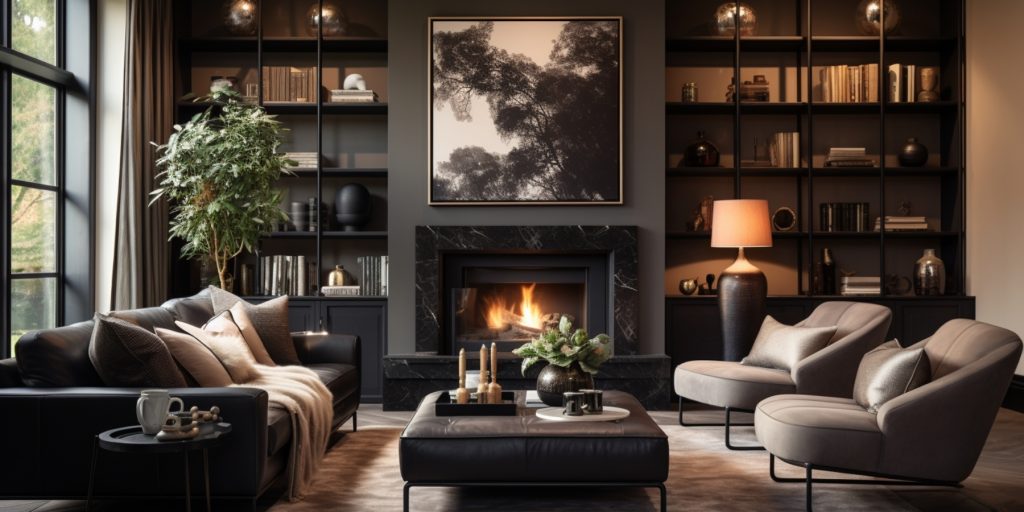 ** Alexandria began her career in interior design in 2006, after graduating from the London Metropolitan University with a degree in Interior Design. She worked for several design firms before starting her own practice in 2010. Her work has been featured in numerous publications, including Vogue, Elle, and House & Garden.
In addition to her work as an interior designer, Alexandria is also a passionate advocate for diversity and inclusion in the interior design industry. She is the co-founder of the charity United In Design, which aims to support and promote underrepresented designers.