16 UK Drag Artists Imagined as Cocktails
July 08, 2023 by Jane Fulcher
It's Pride season and it's summer, which means raising a glass to some of our favourite LGBTQIA+ performers. Whether leading a Pride march, being the face of protest, or bringing a bar to life every Friday evening, queer performers are at the heart of the LGBTQIA+ community.
The UK scene is singular, and we would say singularly special, in its mix of inspiration, style and history. From panto dames, to end-of-the-pier singalongs, pub performers to the punk, alt drag of East London and the more glamorous Drag Race and pageant-inspired look queens on Instagram, the drag scene in the UK is a gorgeous melting pot that is at once subversive, camp, glamorous, weird and wonderful.
Here we want to pay tribute to the huge variety of UK drag performers. The meaning of the word drag might have started as "dressed as a girl" but what makes the scene so exciting is that it now encompasses a huge range of performers of every background and identity. So Divine (geddit?) what you're drinking this Pride season (or just this weekend) with this list of creative and classic cocktails inspired by some of the UK's most exciting performers. Then go out and show your charisma, uniqueness, nerve, talent and support by ordering one at your local queer venue.
1. The Vivienne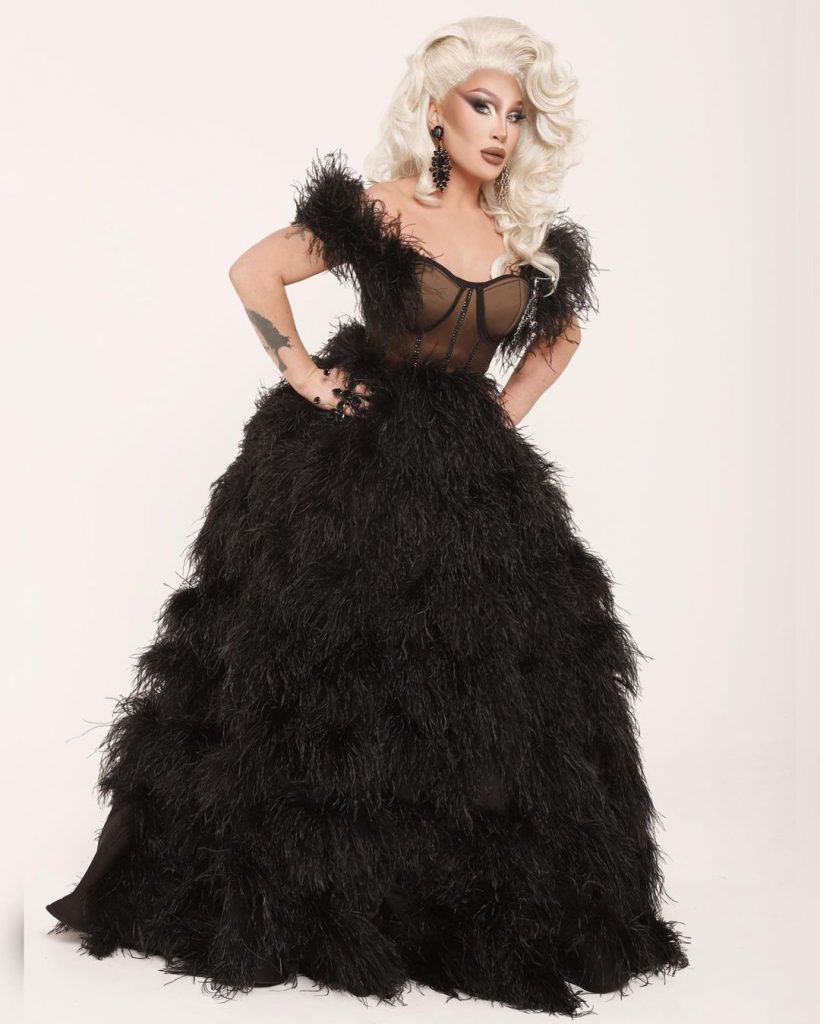 Image: @thevivienne_
The winner of RuPaul's Drag Race UK Season One and the first Brit to compete in a US franchise when she appeared in All Stars 7 is an accomplished singer, comedian, presenter and all–round polished performer. She's a little bit 80s, a fair bit saucy, very colourful, and really quite naughty but always looks immaculate – and she has a sweet side – The Vivienne is a French Martini.
2. Jodie Harsh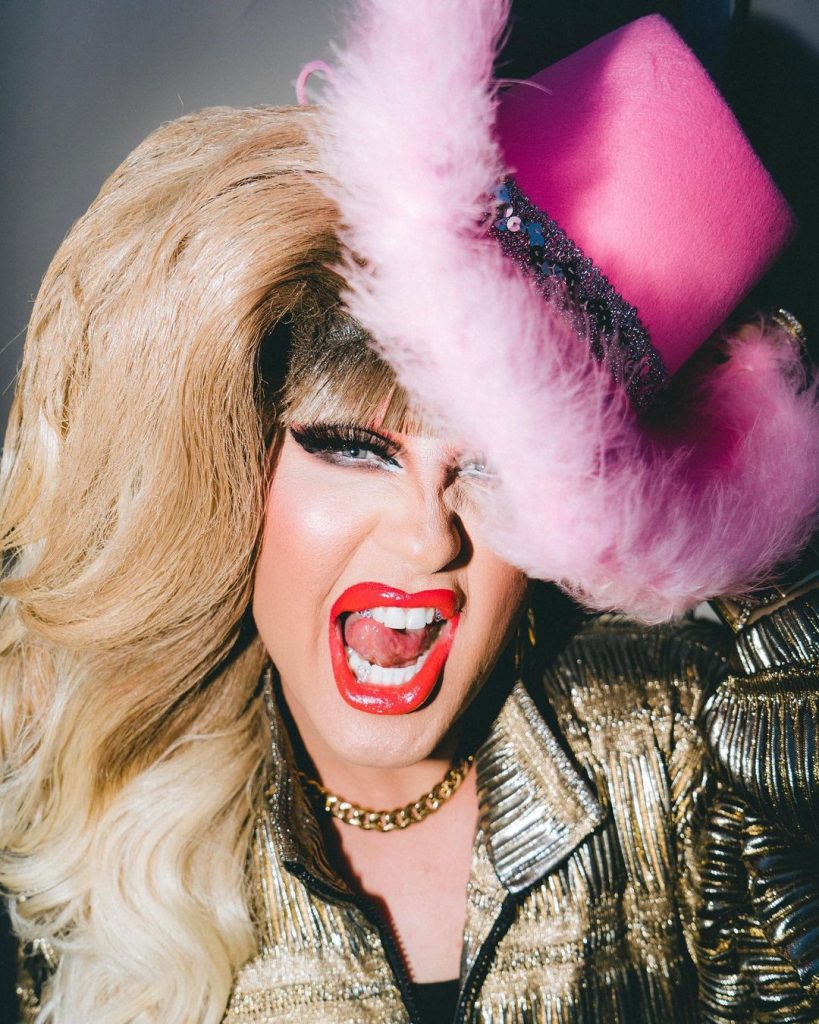 Image: @jodieharsh
A DJ, music producer and performer, Jodie Harsh has been a key fixture on the UK club scene for more than a decade and has been named variously as the UK's hardest working and best-known drag queen. Harsh is known for her remixes of artists such as Charlie XCX, Beyoncé and Kylie as well as producing her own bangers including the anthems "My House" and "No Sleep". She's a lot of fun, she is suited to the clubs and she's very colourful, Jodie Harsh is a Tequila Sunrise.
3. Juno Birch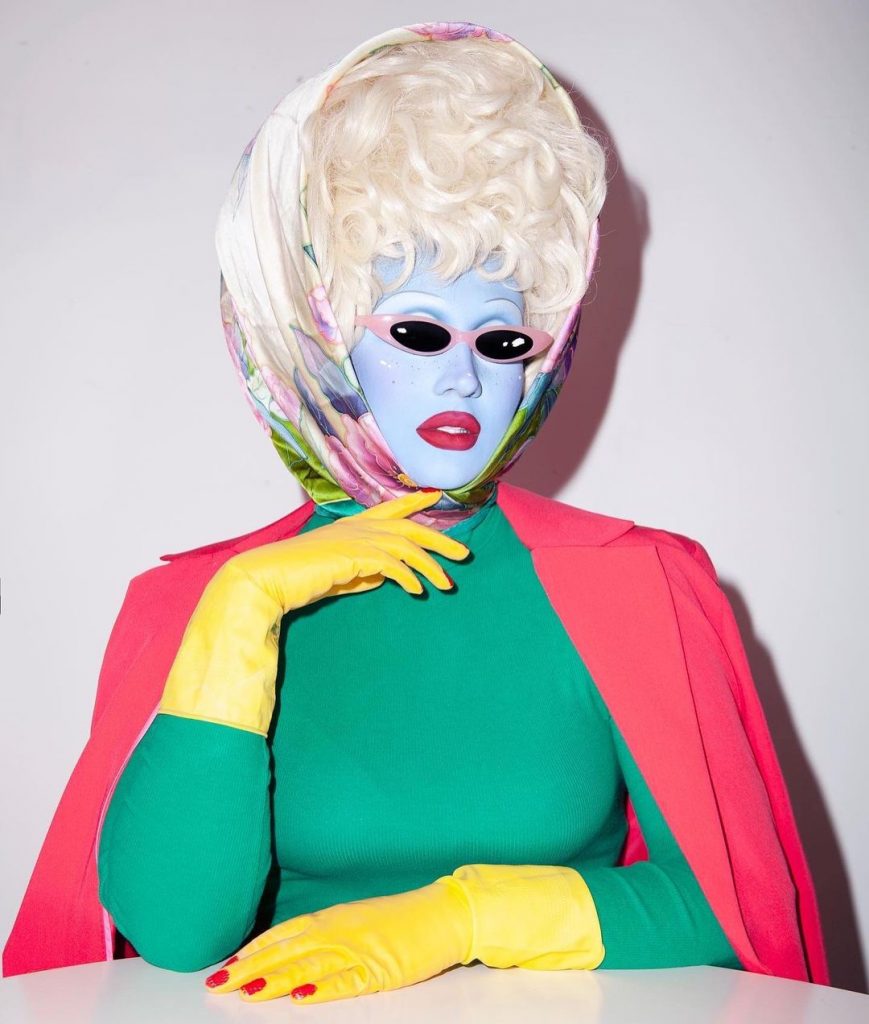 Image: @junobirch
The alien drag queen with pastel skin, a blonde bouffant, sunglasses and rubber gloves, Juno Birch is a hilarious, Sims-obsessed YouTube and Instagram sensation. Trained in sculpture, Juno's penchant for artistry is clear in her unique presentation that has garnered an international group of dedicated fans. She's a true one-of-a-kind, totally 60s and strangely coloured, Juno Birch is a Grasshopper.
4. Tia Kofi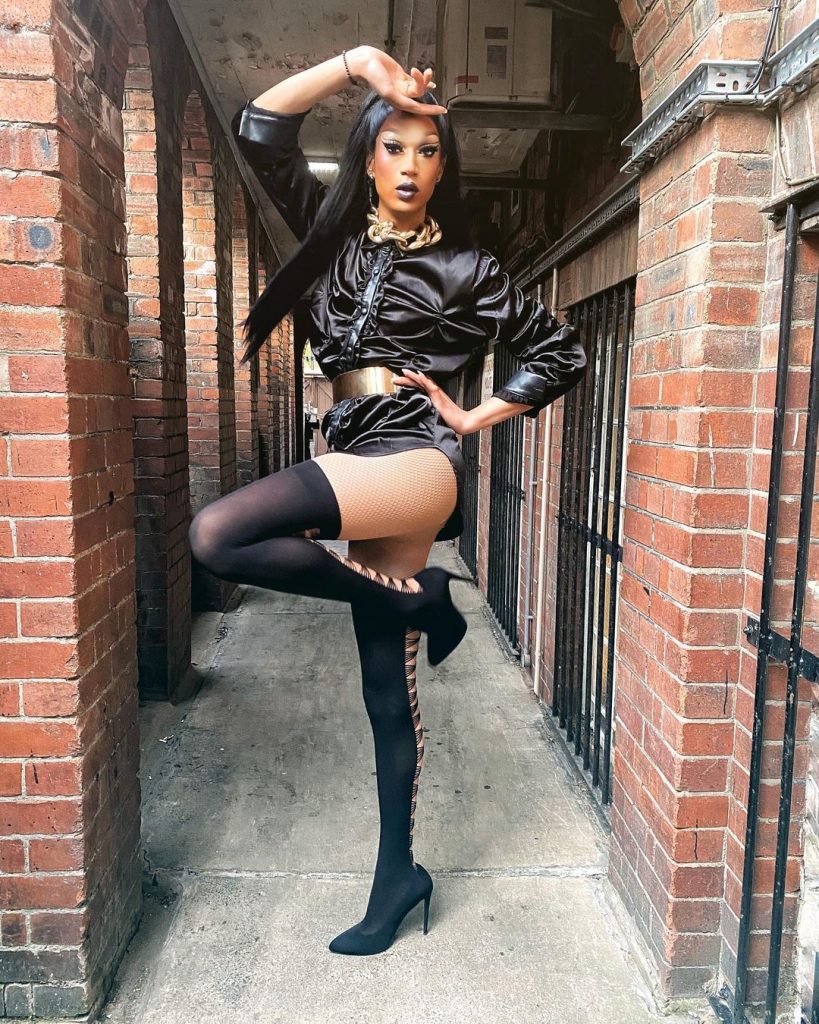 Image: @tiakofi
The RuPaul's Drag Race UK Season Two fan favourite is known for her questionable runway looks (although the Alan Turing suit was a classic), having the longest legs in show business (don't tell Mama Ru) and for being absolutely hilarious, as well as a fantastic singer. She's a long, tall drink of tea or coffee and for that reason, and because she's always a good time, Tia Kofi is a Long Island Iced Tea.
5. Chiyo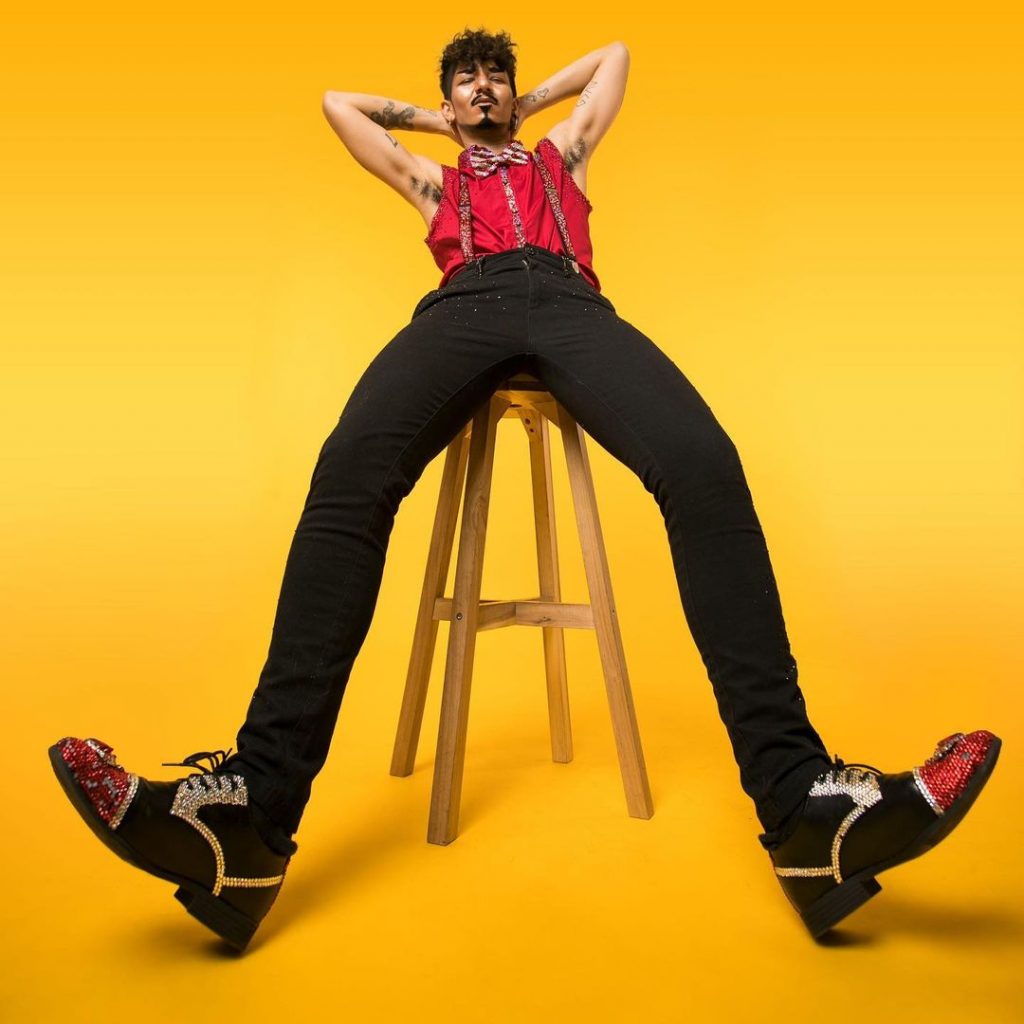 Image: @prinxchiyo
The "UK's Prinx of Provocation" and one of Attitude Magazine's 101 LGBT trailblazers, Chiyo is a dancer, drag artist, model and performer. As exciting to listen to as they are to watch, Chiyo has performed at everything from Radio One's Big Weekend to The Mighty Hoopla and The Royal Court. Spicy, sophisticated, enticing and addictive, Chiyo is a Chilli-infused Margarita.
6. Victoria Scone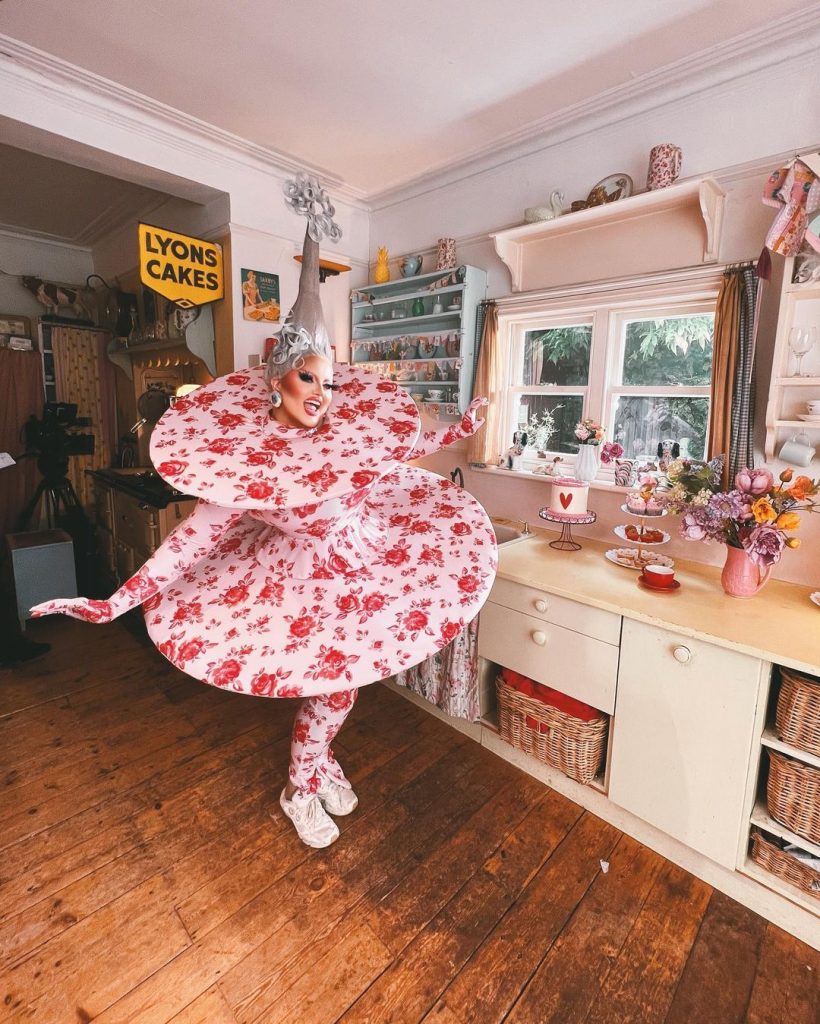 Image: @victoriascone
As English, tempting, classy and glamorous as Champagne afternoon tea at the Ritz, Victoria Scone is the first cisgender woman and lesbian to perform on RuPaul's Drag Race when she took part in the second UK series. The self-titled "celesbian" was also the first to walk the Drag Race runway as a drag king when she returned for Canada Vs The World. She's amazing, she's bubbly and she's obviously a cocktail that goes with scones and fancy cakes, Victoria Scone is a Champagne Martini.
7. Le Gateau Chocolat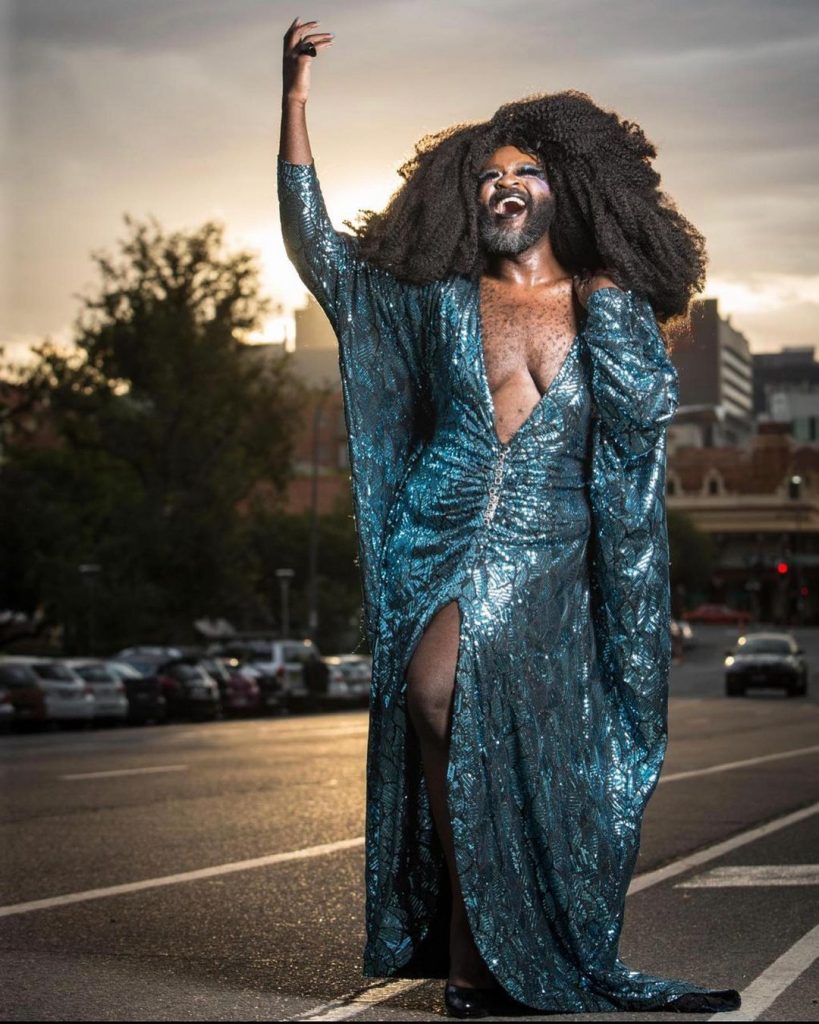 Image: @legateauchocolat
A superstar whose has toured the world with work encompassing opera, acting, performance art, cabaret and drag, Le Gateau Chocolat is not just for dessert, he's a whole meal of an artist. His chosen name means his cocktail has to be a chocolate one, but like the artist himself, it should be classy, rich, unexpected and delicious. For that reason, Le Gateau Chocolat is a Brandy Alexander.
8. Blu Hydrangea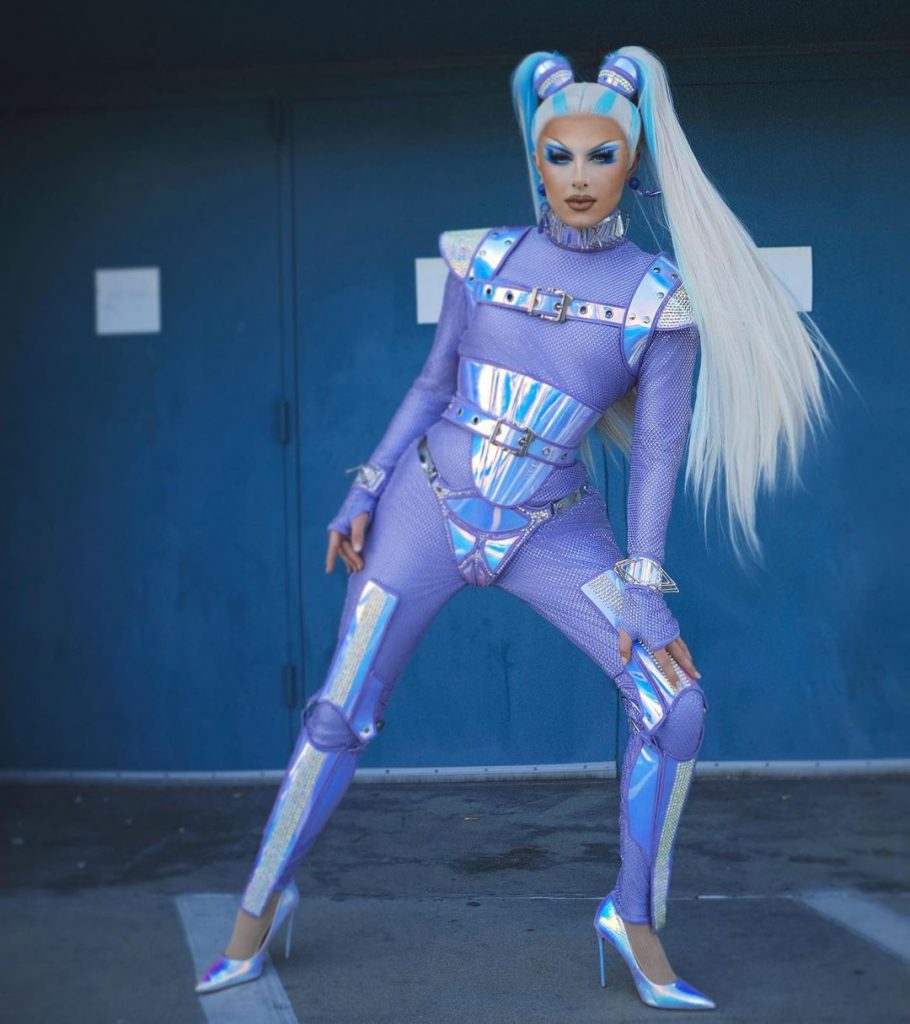 Image: @bluhydrangea_
The sweet but surprisingly naughty Northern Irish drag queen won the nation's hearts in RuPaul's Drag Race UK Season One and then came top in RuPaul's Drag Race: UK vs the World. Known for their extraordinary make up looks, cheeky sense of humour, impressive honesty, and for blossoming on their journey to becoming a series winner (while making some cutthroat decisions – we're still upset about Pangina!) Blu is floral and sweet but with an impressive kick: a divinely violet and maraschino-flavoured Aviation.
9. Jonny Woo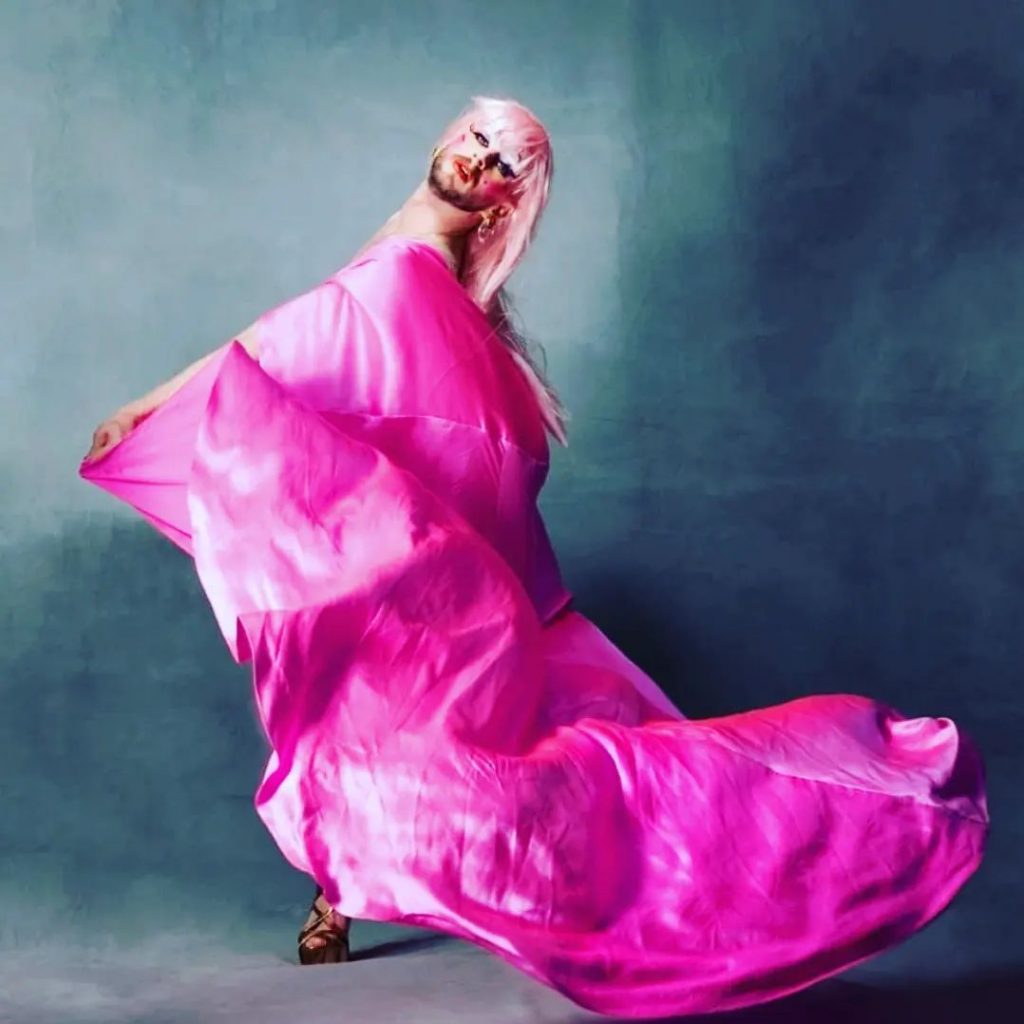 Image: @jonnywoo
The ruler of East London's alternative drag scene, Jonny Woo is known for throwing raucous parties, being a founder of Glastonbury's NYC Downlow drag scene and being the owner of performance-centered queer London venue, The Glory. He's also worked with every theatre and venue across the UK, big and small, to bring queer performance artists to a place near you. He's a wild, colourful, funny party starter, Jonny Woo has to be a Woo Woo.
10. Bimini Bon Boulash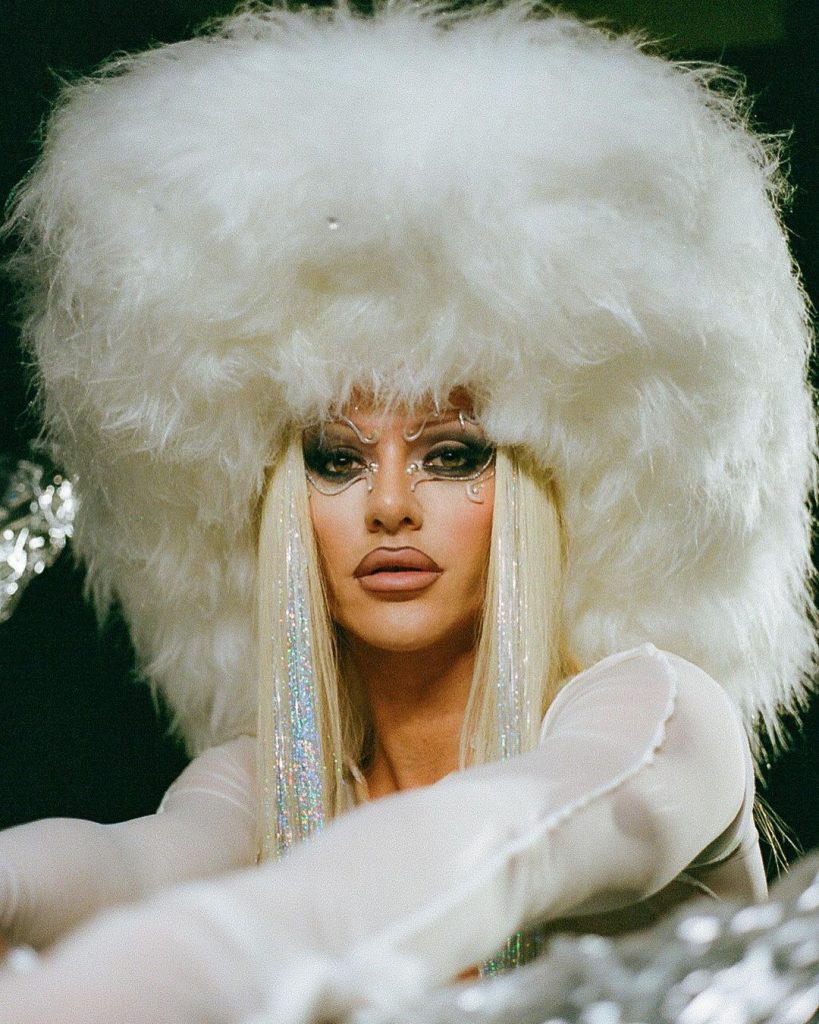 Image: @biminibabes
Release the beast, Bimini! What we know about the East-London-based RuPaul's Drag Race UK Season 2 runner up: she's a vegan, she's a gender bender, system offender, she likes it rough but her lentils tender. As punk as she is glamorous, with wonderfully 90s overtones and a shock of white-blonde hair, Bimini is a White Russian made with oat milk.
11. Lilly SnatchDragon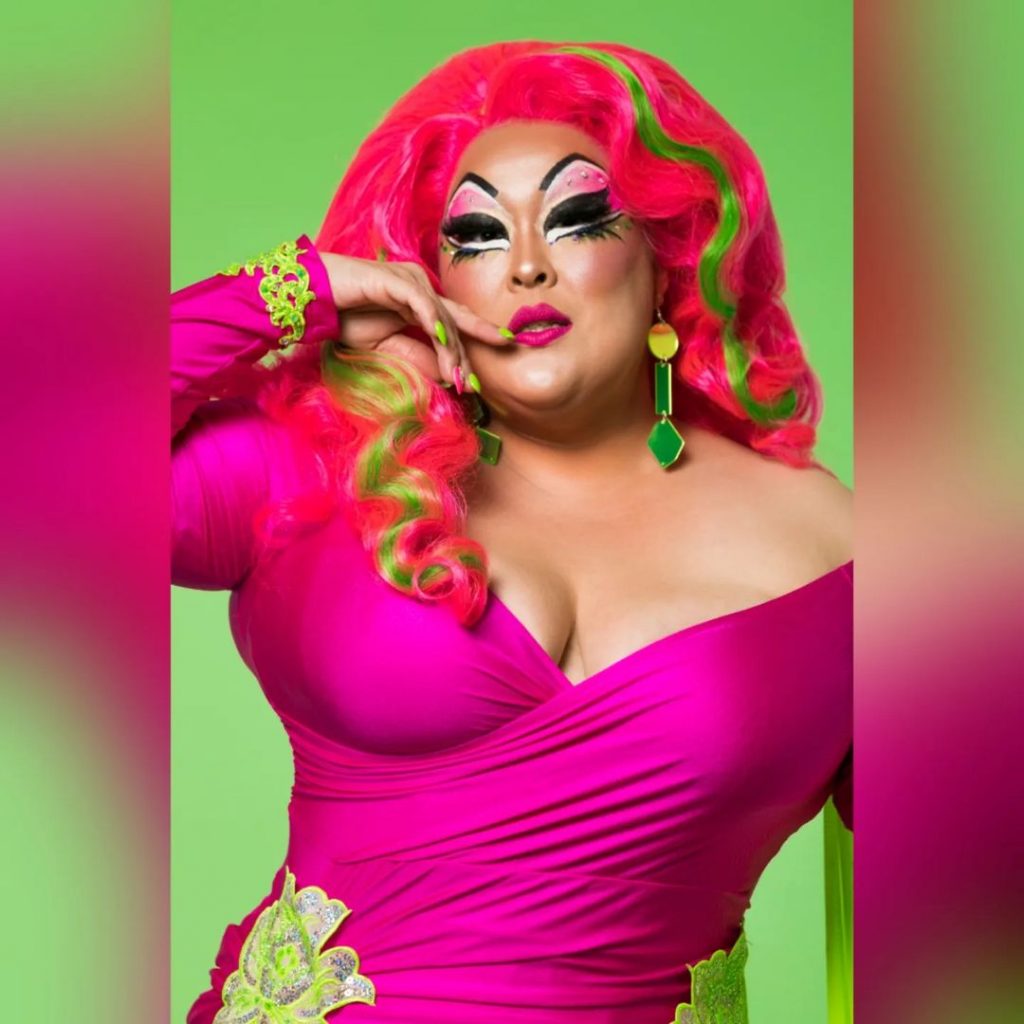 Image: @lillysnatch
A neo-drag burlesque performer and founder of The Bitten Peach queer Asian cabaret troupe, Lilly SnatchDragon is a fierce, neon, bedazzled AFAB queen. Lilly won best newcomer at the 2015 London Burlesque awards and has been taking the scene by storm ever since with a seductive mix of comedy, politics and physical performance. As hilarious as she is creative, bold, sparkling and sexy, Lilly is fun, bright and moreish, and of course peach-inflected, she's a Bellini.
12. Tayce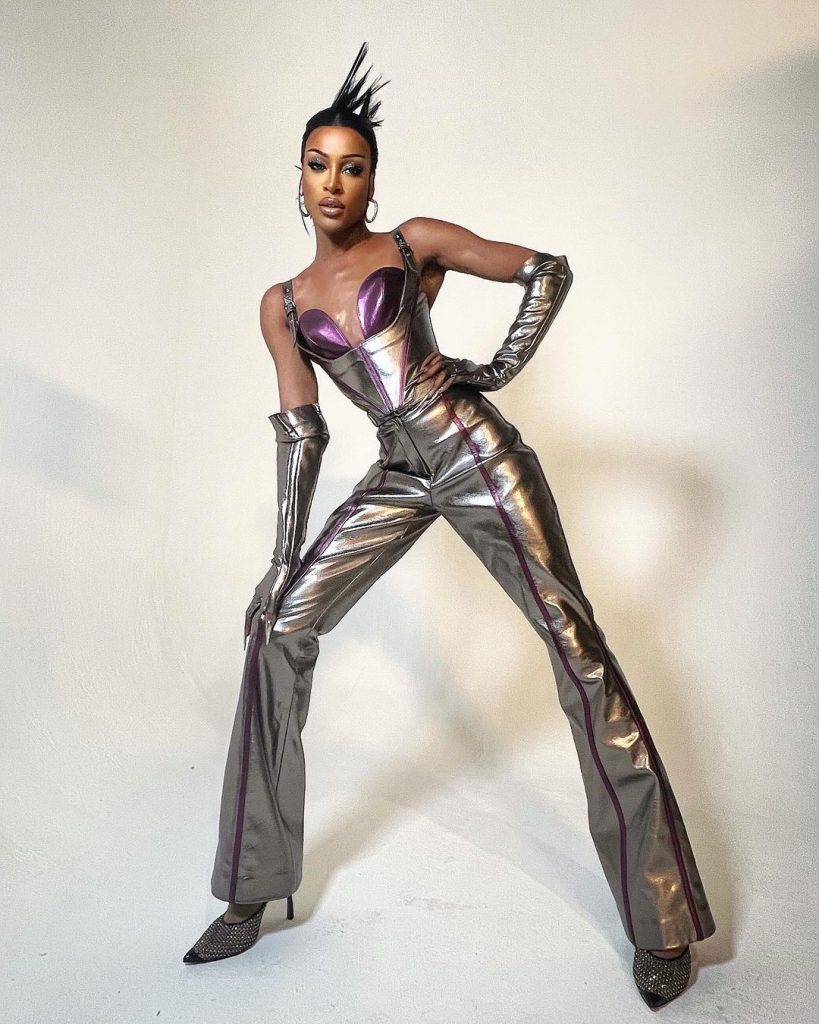 Image: @itstayce
Tayce is a true one of a kind: a the Welsh dragon of drag whose beauty and polish comes with a huge side serving of goofy lovability. She is also the creator of some of the most memorable catch phrases to have come out of RuPaul's Drag Race when she appeared on the second UK season. She has "the cheek, the nerve, the gall, the audacity and the gumption" to be able to murder a runway, make us laugh and then bring us to tears with a lip-synch to "Memory" from Cats, all with a face covered in fake blood and a 30-inch blonde wig. Tayce is the zesty and tart cocktail made in honour of St David, she's a Red Dragon Cocktail.
13. Lawrence Chaney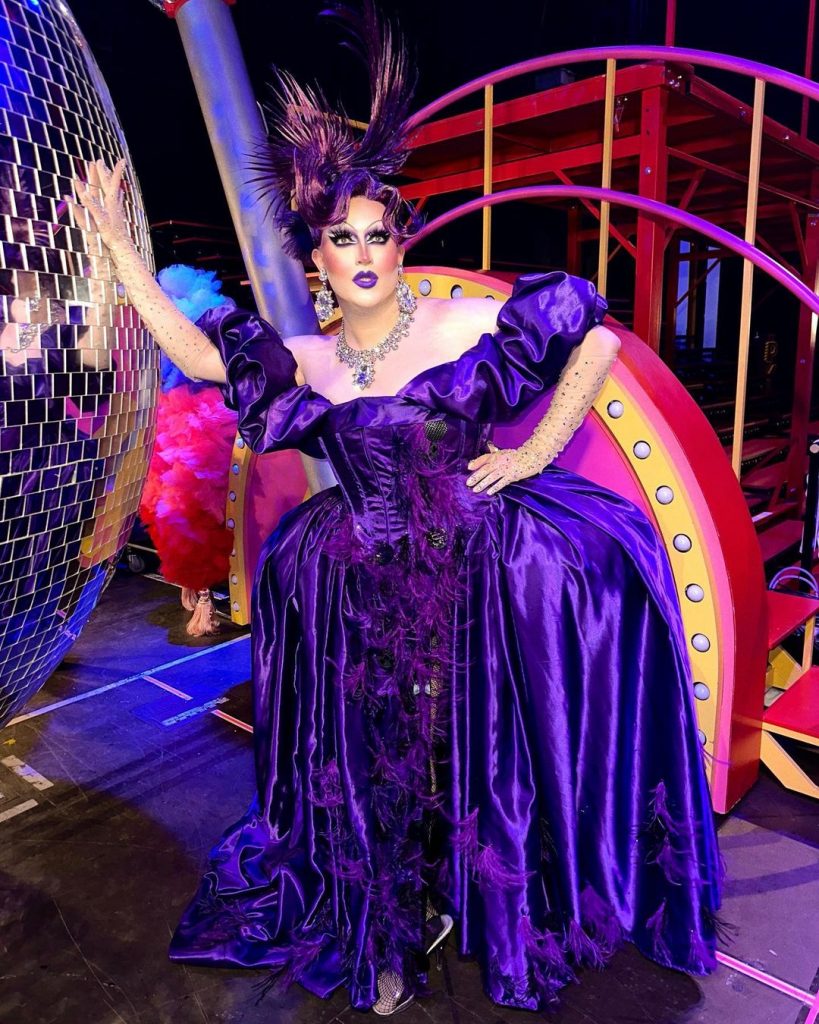 Image: @lawrencechaney
Say it with me: LAWRENCE CHANEY! The winner of RuPaul's Drag Race UK Season Two is a Drag Queen of Scots, a purple powerhouse of humour, incredible paint and wicked one liners. RuPaul just loves them, and for good reason: they came out on top of what is probably the best season of RuPaul's Drag Race UK (and so probably the best season of all time) by nailing every challenge thrown at them (let's not talk about Snatch Game). So let's toast Lawrence Chaney with the perfect cocktail for their time on the throne: a Purple Reign 75.
14. Maisie Trollette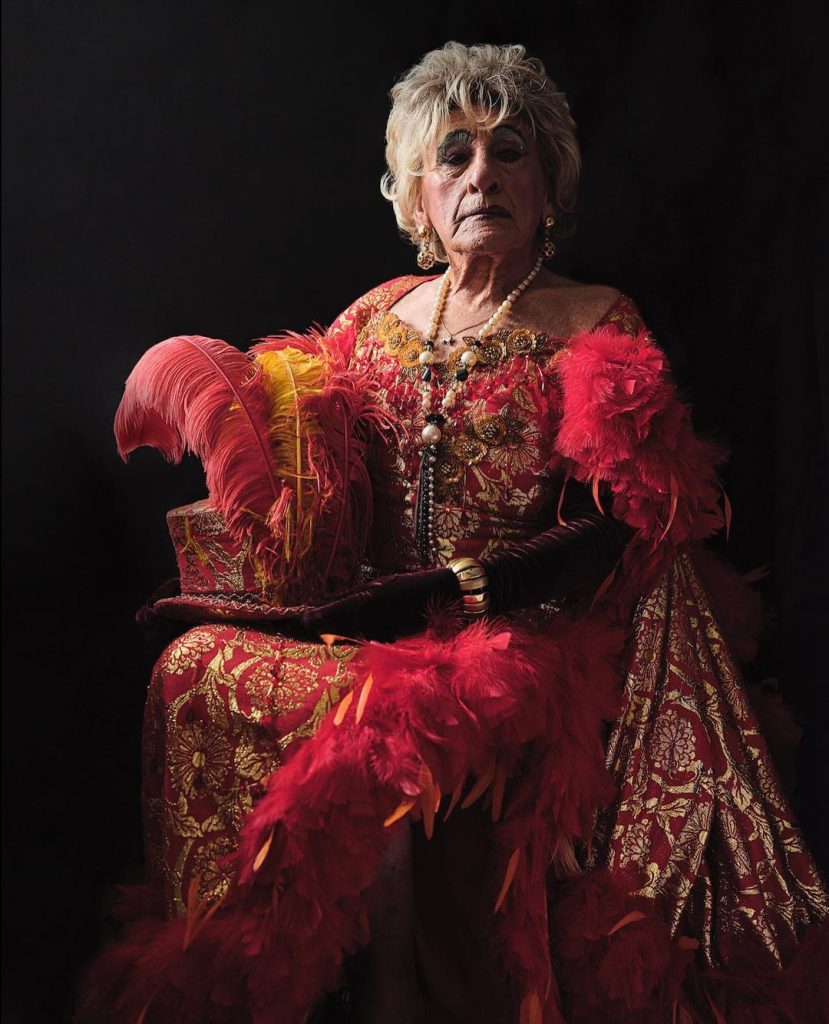 Image: @maisiedocumentary
The oldest working drag queen in Britain and one of the oldest anywhere in the world, Maisie Trollette has been performing for more than 50 years. Maisie will turn 90 this year and is still touring, belting out the tunes, and promoting the documentary film about her life, Maisie. The tag line to her film might be "Old Age can be a Drag" but Maisie shows that there's a reason the classics endure, which is why she's the forever delicious Bee's Knees.
Find out more about Maisie the documentary film: https://www.instagram.com/maisiedocumentary/
15. Rhys's Pieces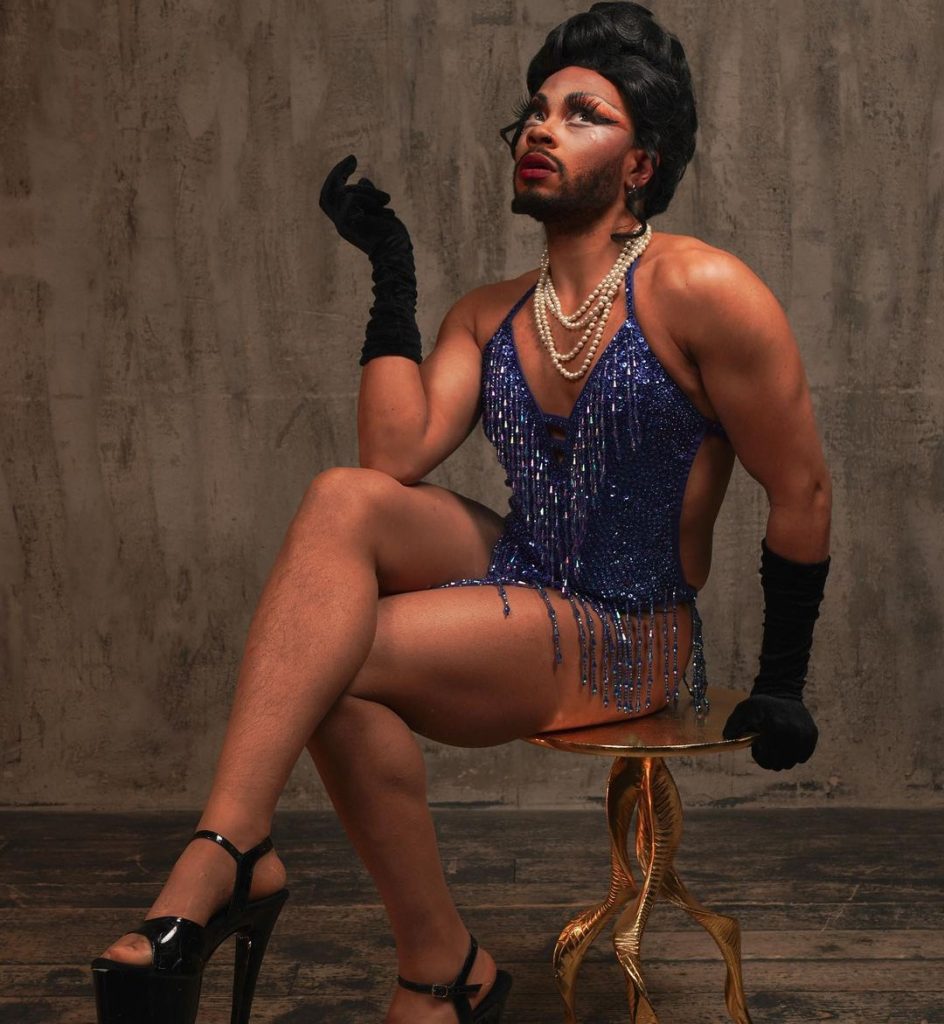 Image: @rhysspieces_
The founder of Queerdo's cabaret, a winner of The Glory's LipSync1000 in 2018 and QX Cabaret Awards best variety act, Rhys's Pieces is a tour de force performer. As well as taking the stage by storm all over the UK, Rhys's Pieces (aka Rhys Holis) is creating unique artworks such as the 20-minute moving image artwork OMOS, featuring four award-winning UK performers that is currently showing in Berlin. The cocktail for Rhys has to be nutty in flavour, strong in character and sophisticated in nature, which is why he is a French Connection.
16. Cheddar Gorgeous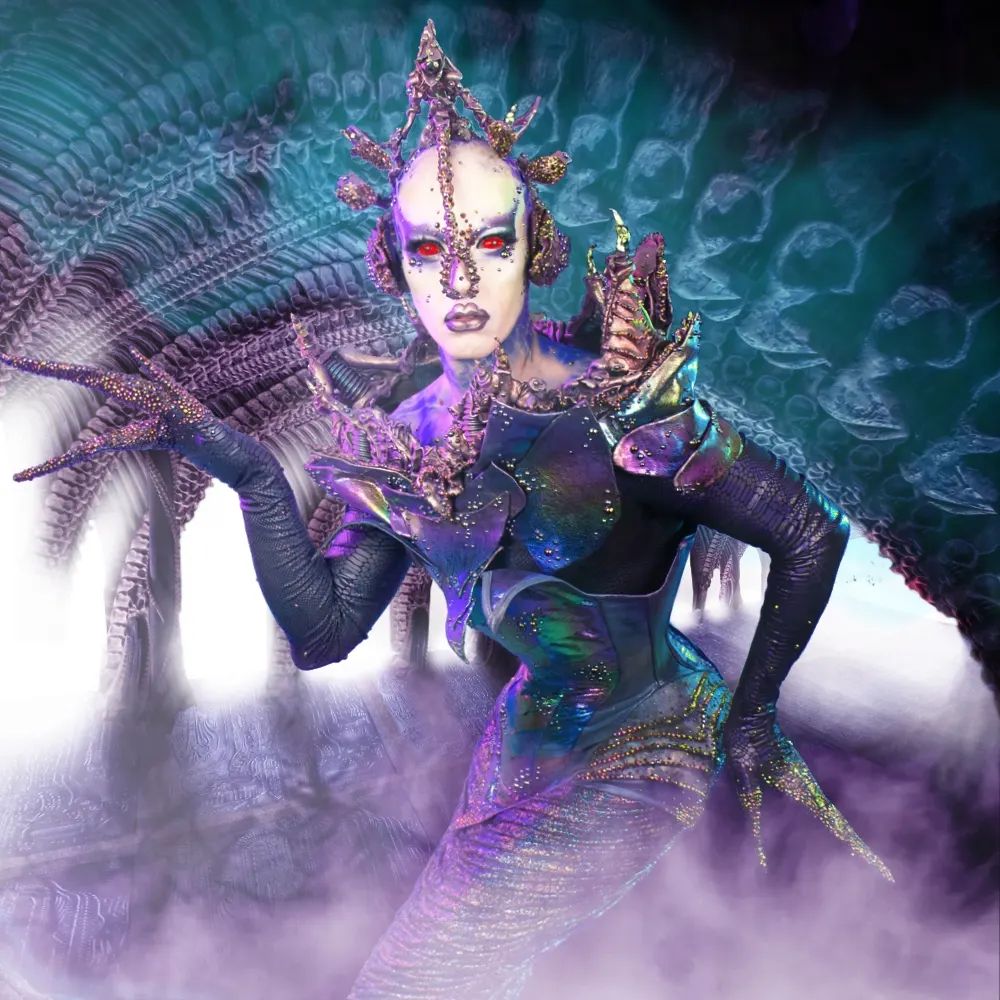 Image: @cheddar_gorgeous
The endlessly creative, divinely alien queen and the runner up of RuPaul's Drag Race UK Season Four, Cheddar Gorgeous is a mix of kindness, brains and humour. As well as being a truly unique work of art, Cheddar is the only queen with a doctorate to have been on Drag Race ("Dr" Silky Nutmeg Ganache has a masters, not a doctorate, before you ask). They are political, cause-driven and a self-proclaimed "multi-dimensional cultural icon". As serious as they are playful, delicious as they are confusing, Cheddar Gorgeous is a Parmesan Espresso Martini.
**Please note we have used the performer's preferred pronouns when performing as their drag persona in this article.