17 Cocktails for Super Bowl Sunday in 2023
January 10, 2023 by Anna-Bet Stemmet
Super Bowl Sunday would not be complete without a few Super Bowl cocktails, now, would it? Sure, you could go with a keg or a few cold beers, but we just know you're ready to level up. After all, it's not every day the Kansas City Chiefs square off against the Philadelphia Eagles at the State Farm Stadium in Glendale, Arizona.
Huddle up, so we can share a few of our favourite cocktail recipes that will have you pouring like a pro without a single fumble. Touchdowns all the way, baby!
1. Ranch Water cocktail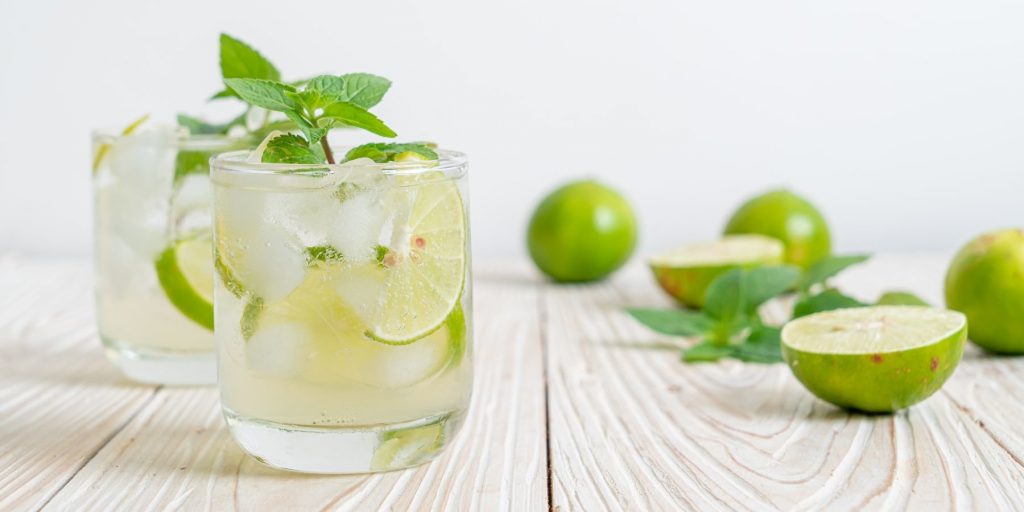 As always, a classic Ranch Water will always number among the top Super Bowl cocktails in 2023. This refreshing tequila-based sipper is a Texan staple and will cool you down like nothing else. If you plan to make a batch, combine the Espolòn Tequila Blanco and fresh lime juice ahead of time, and add the Topo Chico (or other sparkling mineral water) just before your guests are due to arrive. This way it will keep its sparkle.
2. Dark N' Stormy cocktail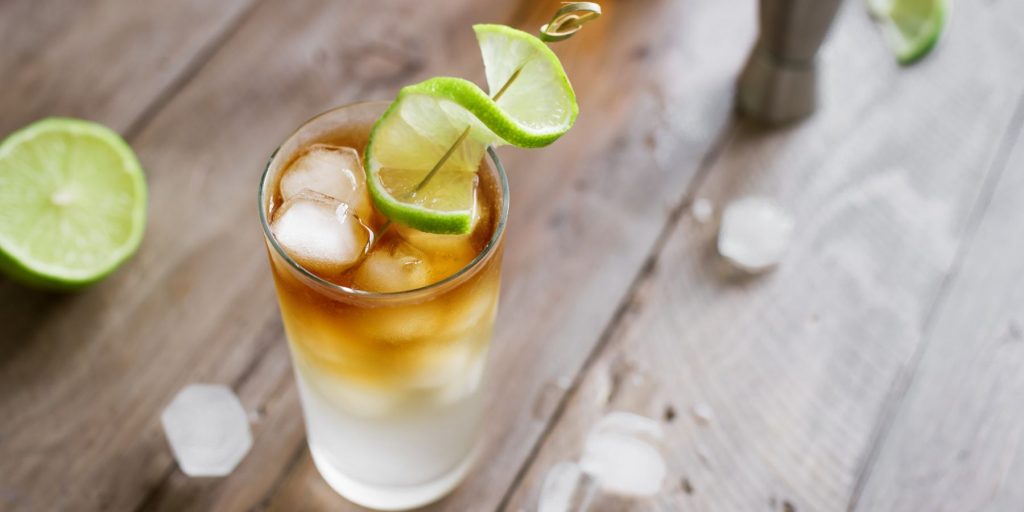 This year's halftime show will be performed by none other than Rihanna, making this her first public performance since 2018! If there is one Super Bowl cocktail that matches RiRi's vibe to a T, it's the daring Dark 'n Stormy. This popular Caribbean drink is well-loved in the Fenty founder's home country of Barbados and is very simple to pour.
Instead of batching it in a big bowl, we recommend setting up a help-yourself station where guests can build their drinks themselves. Put out the rum (we love Appleton Estate Signature Rum), ginger beer, fresh lime juice, and ice, and let them DIY it on the fly.
3. Apple Martini cocktail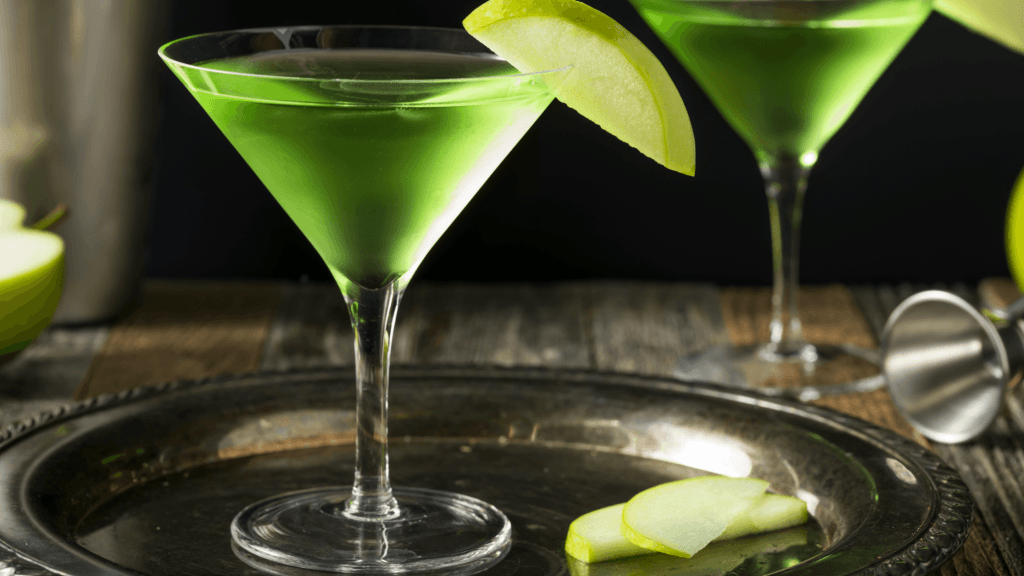 The best Super Bowl cocktails tend to lean into the theme of the season, and we are digging the Apple Martini for Philadelphia Eagles supporters, who are often seen decked out in their team colours of midnight green and silver. This drink is pretty easy to batch – just add all the ingredients to a big serving bowl and stir well to combine. Add the ice just before kick-off so the drink does not dilute.
4. Football Jello Shots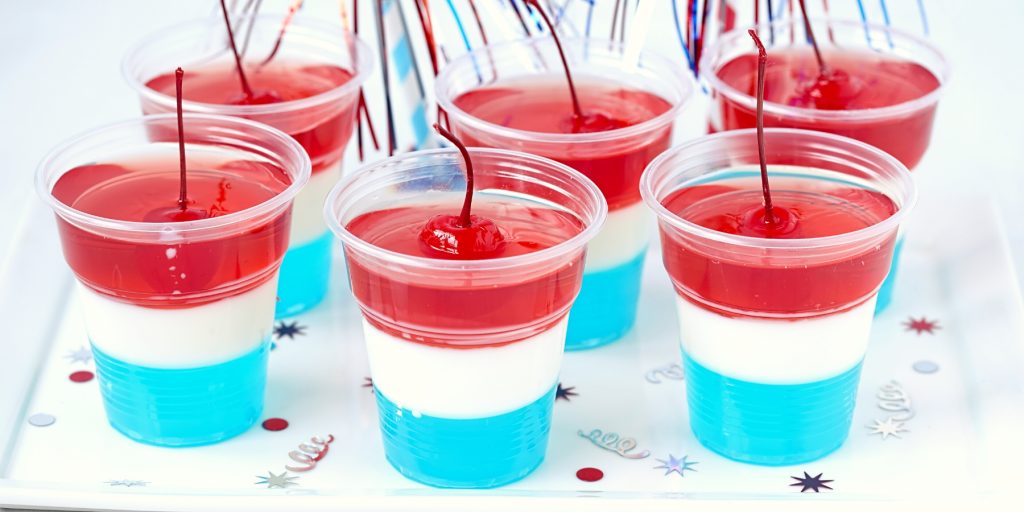 If super fancy cocktails for Super Bowl are not quite your thing, a few Football Jello shots might do the trick! Depending on whether you are supporting the Chiefs or the Eagles, you could go with green or red jello, or perhaps serve up a mixture if your crew is a little divided…
5. Big Game Shandy cocktail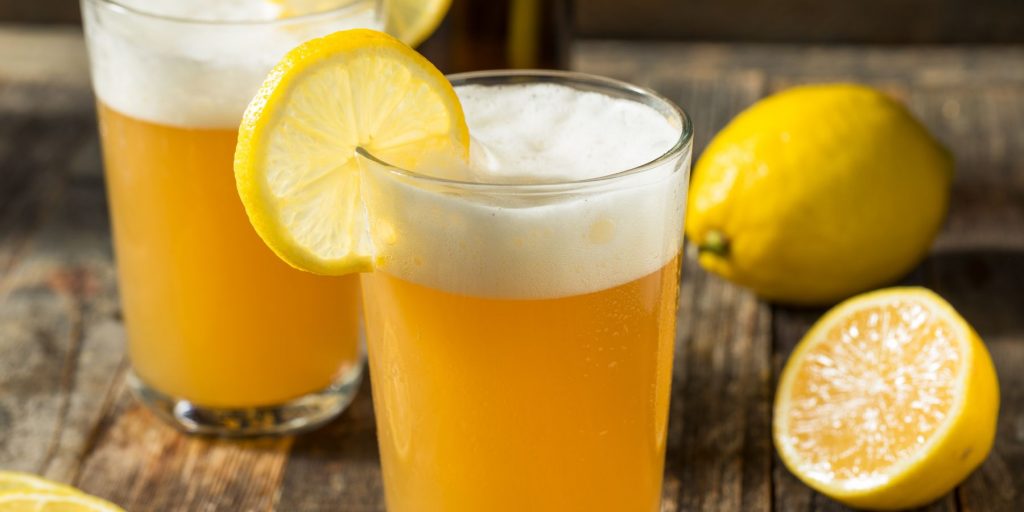 On the lookout for Super Bowl batch cocktails that can be prepped a few hours ahead of time? Go with the Big Game Shandy. The boozy cousin of the Rock Shandy, this crowd-pleasing drink calls for four bottles of beer (we like using a Pilsner), the juice of three lemons, 1 teaspoon grated ginger, 0.25 cup of agave nectar, and 180ml of SKYY Vodka. Add all the ingredients to a pitcher and stir well. Provide serving glasses with fresh ice, and add a sprig of mint as garnish if you're feeling fancy.
6. Orange Crush Cocktail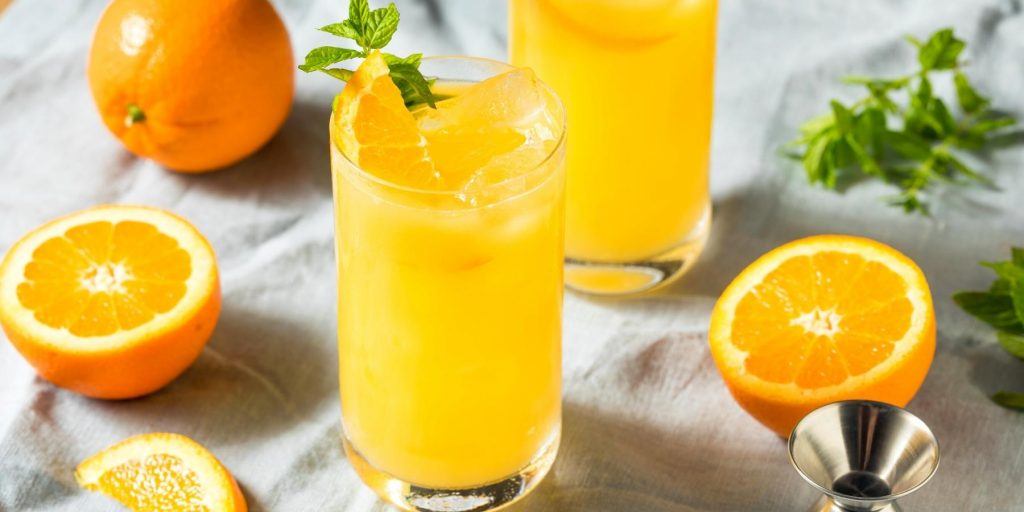 If you like Super Bowl-themed cocktails that come to the party with plenty of zest, may we please introduce you to the sunny Orange Crush Cocktail? Combining SKYY Infusions Blood Orange Vodka, Grand Marnier, fresh orange juice, orange bitters, and lemon-lime soda, it's fresh, fruity, and delicious. If you plan on making a batch, combine all the ingredients except the lemon-lime soda beforehand. Then add a splash to each drink when you serve.
7. Bloody Mary cocktail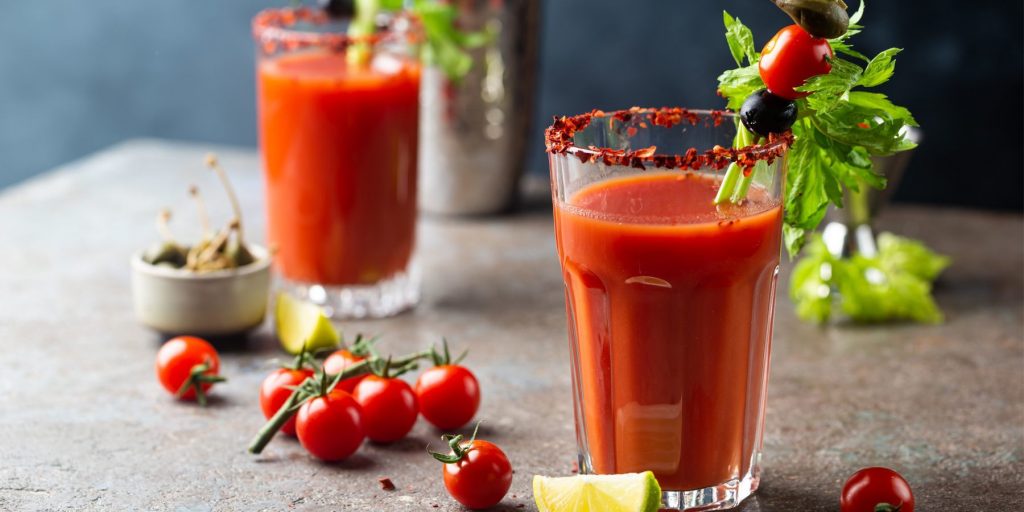 Super Bowl cocktail ideas for Kansas Chiefs supporters? Why yes, we've got one ready for you! The Chiefs' team colours are red and gold, so we're going to go with a classic Bloody Mary. This brunchtime favourite is very easy to batch – simply add all the ingredients to a large jug, stir until mixed, and add ice just before serving. You can also go wild with garnishes – think celery, lemon, stuffed olives, crispy bacon, shrimp, and even buffalo wings!
8. Cranberry Martini cocktail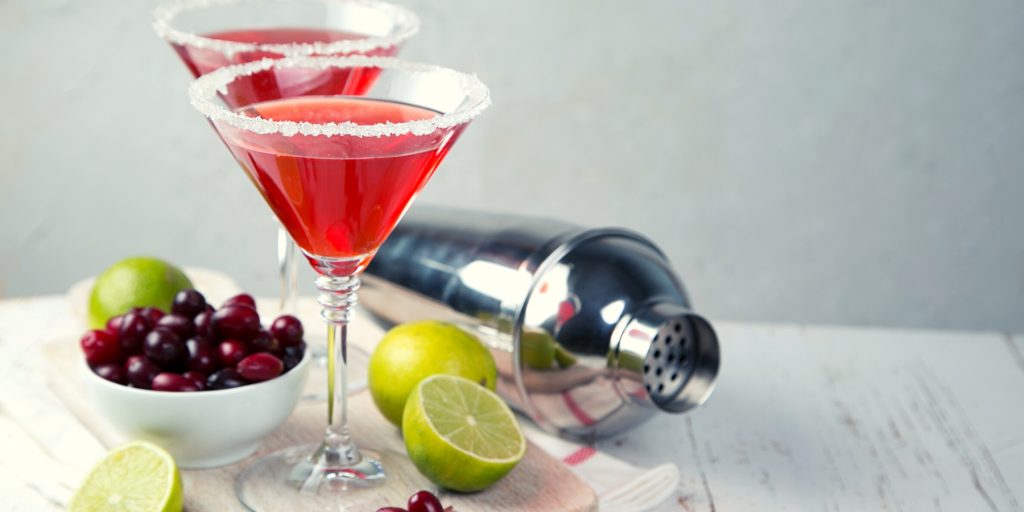 Another ruby-hued drink to consider as a contender for Chiefs fans is the festive Cranberry Martini. We love juxtaposing a fancy drink like this with easy Super Bowl food like chips and dip, and chicken wings. A little bougie, a little down-home comfort, you know? The ingredients can all be combined in a pitcher for big-batch purposes beforehand, but we do recommend that you give each drink a bit of a shake in a cocktail shaker with ice before serving if you want that classy Martini energy to shine through.
9. Michelada cocktail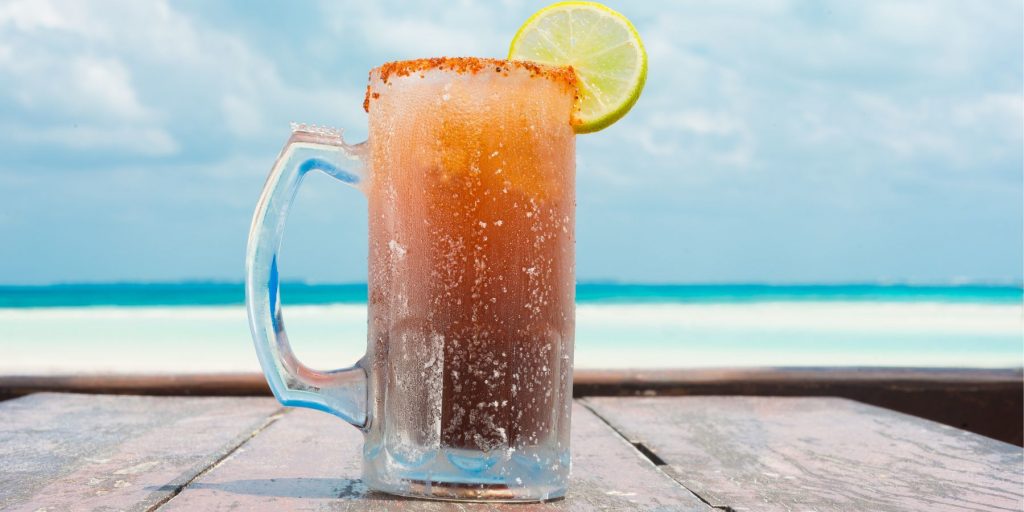 Super Bowl cocktail recipes that feature beer? Why yes, we have some of those as well! The Michelada is perhaps the OG of all the beer cocktails, and we love it paired with mini-Philly-cheesesteak sandwiches in honour of this year's Superbowl venue.
This cocktail is a little tricky to batch beforehand since you want to pour the beer over the rest of the ingredients. So, we recommend a DIY drinks station for the Michelada as well. Rim the glasses ahead of time, and put out the lime juice, Worcestershire sauce, hot sauce, celery salt, and black pepper for folks to build their own cocktail.
10. Irish Coffee cocktail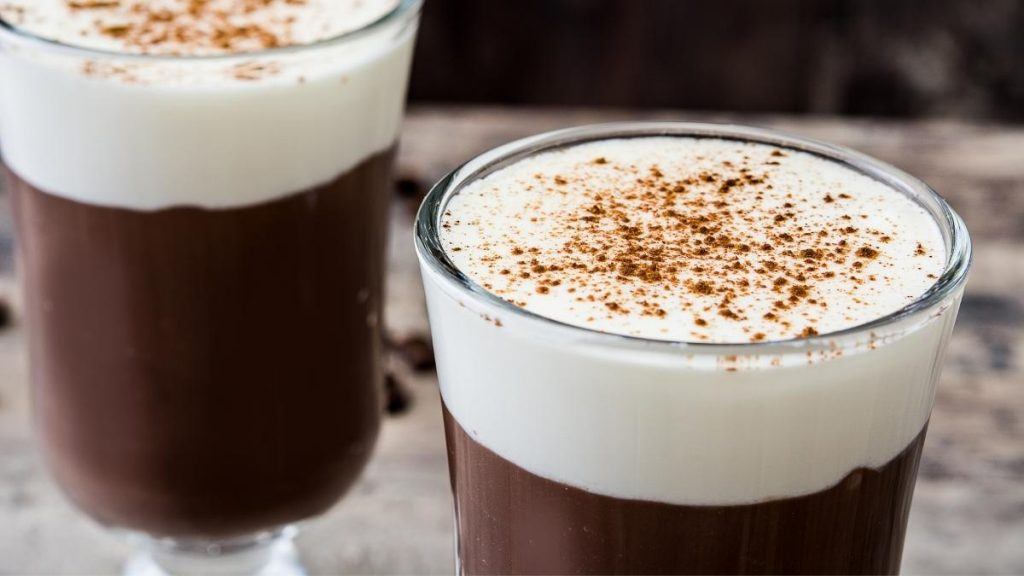 End off Big Game night with some dessert-inspired Super Bowl drinks. Irish Coffee is an iconic after-dinner drink that always rounds off an evening in the tastiest way. You can serve it hot and cold, and prep the coffee beforehand. However, each Irish Coffee is best poured and served one at a time.
11. Paloma cocktail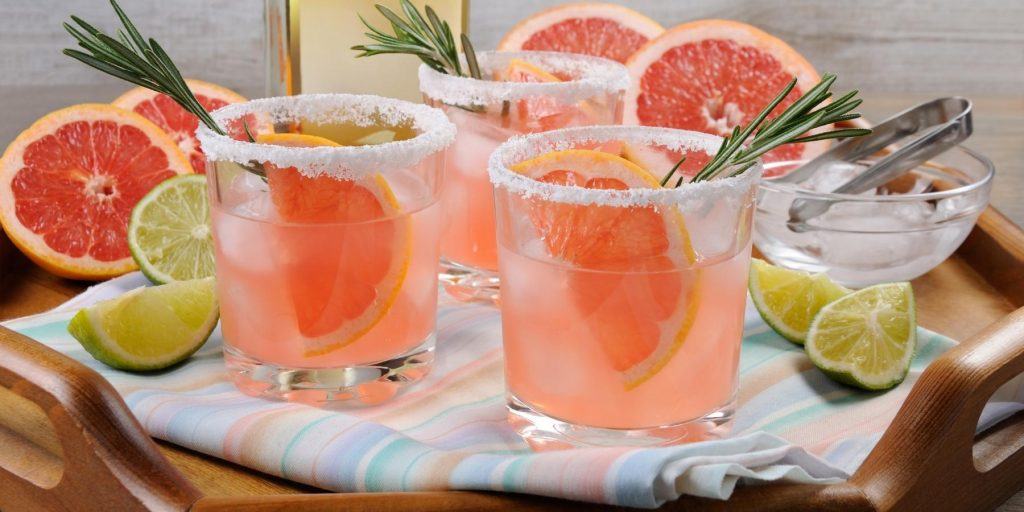 Looking for bowl cocktails that are quick to assemble, but still have a little bit of a classy vibe to it? Go with a Paloma. You can combine the tequila, grapefruit juice, lime juice, and agave nectar in a jug beforehand, and then just charge each drink with soda water before you serve. Add a pre-prepped salty rim and a grapefruit wedge to the mix, and you're good to go.
12. Long Island Iced Tea cocktail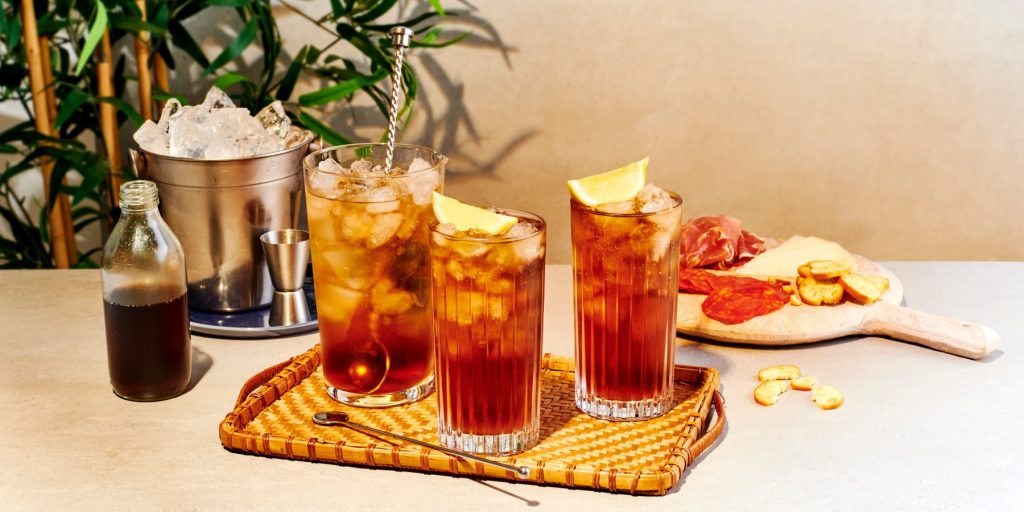 For Super Bowl party drinks with plenty of kick (pardon the pun), look no further than the always-iconic Long Island Iced Tea. This potent cocktail is a very popular party drink that is easy to batch. You will need a large pitcher, half a cup of each liquor (vodka, white rum, tequila, gin, and Grand Marnier), ¾ cup of both lemon juice and sugar syrup, and one and a half cups of cola, with lemon slices to garnish. Mix it together, add ice to tall glasses, pour, and serve.
13. Spicy Margarita cocktail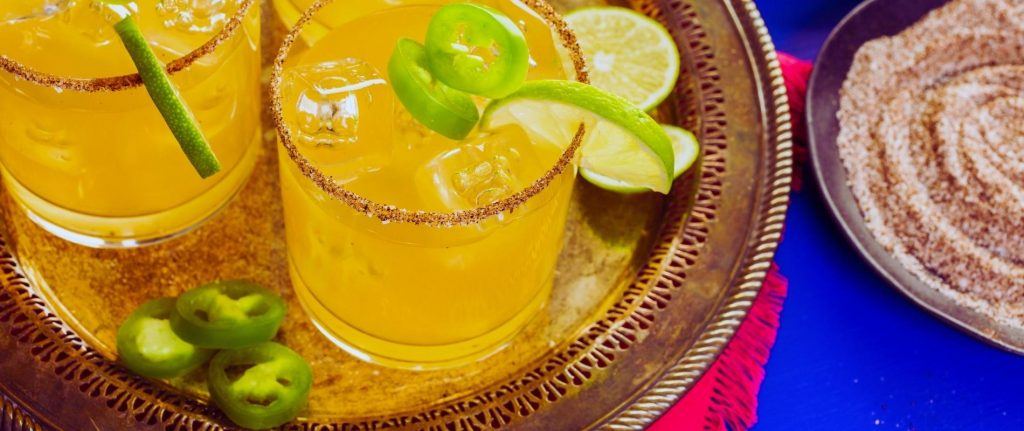 If you enjoy drink recipes with a bit of Latin American swagger, try a Spicy Margarita. This drink is tailor-made to be paired with dishes like tacos, cheesy nachos, and fire-grilled corn, so it fits right into the Superbowl theme. It's also easy to make in a pitcher. Simply muddle the jalapeños in your serving container, and add the tequila, Grand Marnier, agave syrup, and lime juice. Stir to combine, top with ice, and stir for another 30 seconds until the pitcher is nice and frosty.
14. Hot Toddy cocktail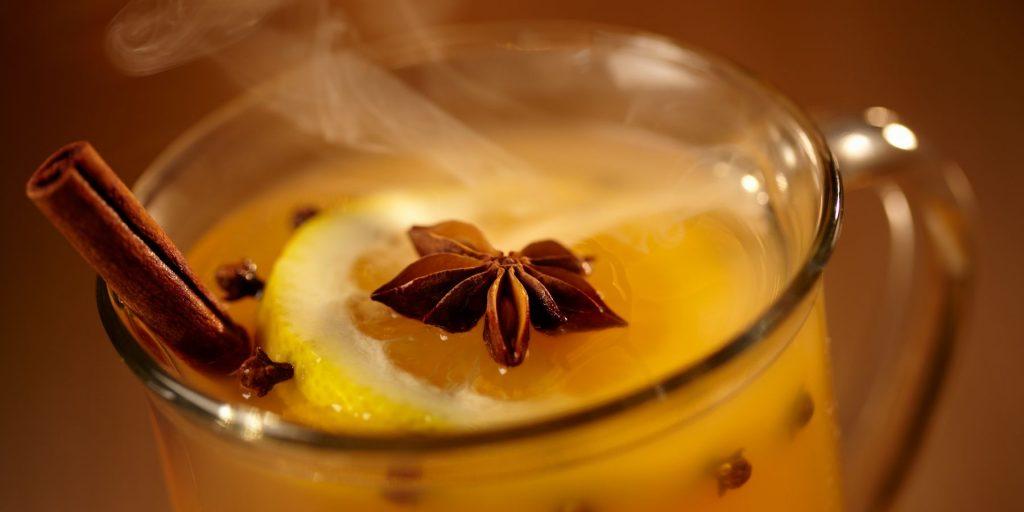 When game day is on the cooler side, it can be nice to serve up a hot drink like the super cosy Hot Toddy. This time-honoured recipe harks back to the 1800s but is just as popular today. It's also a cinch to prep in batches. You just add Wild Turkey Bourbon Whiskey, fresh lemon juice, brown sugar, spices (we like star anise and cloves), and lemon slices to a heat-proof serving container, and Bob's your uncle.
15. Aperol Spritz cocktail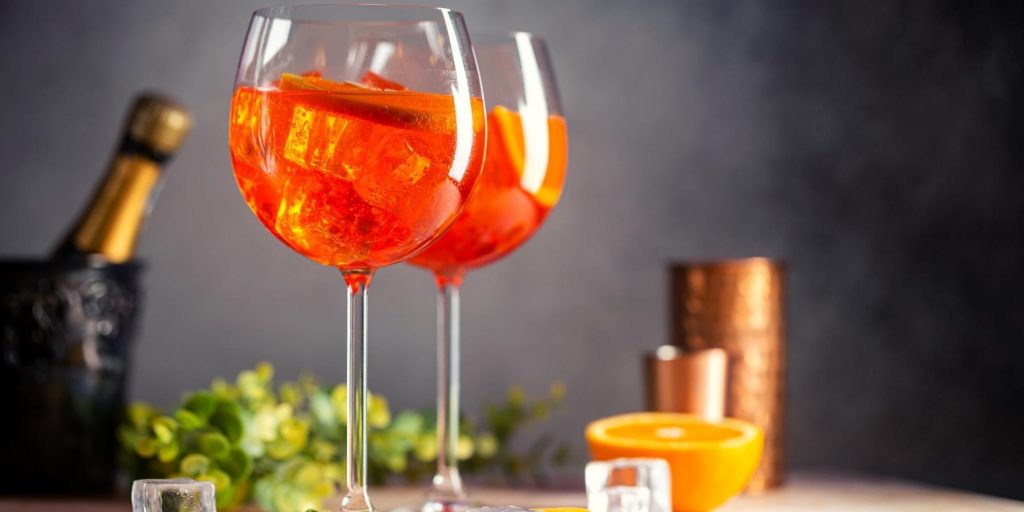 The Aperol Spritz is having a major moment right now, so if you'd like to go with a Super Bowl cocktail that is seriously on trend, this is the one. Since the majority of the ingredients are sparkly, we recommend you pour these one at a time, but it comes together so quickly, it's very simple to serve to a crowd.
16. Mint Julep cocktail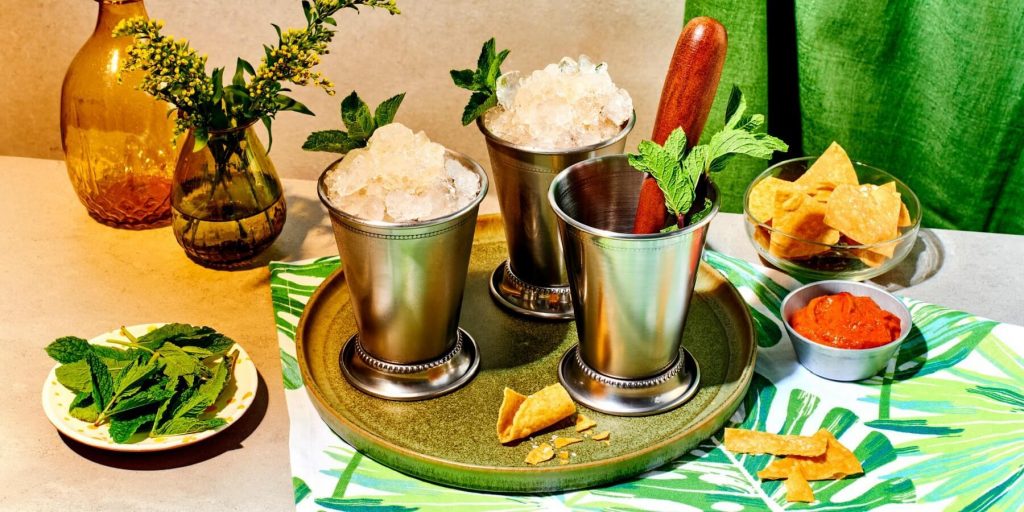 Fun fact about the Mint Julep – it used to be enjoyed as a breakfast drink in Virginia in the 1800s! While we won't recommend pregaming quite that early in the day, we can attest to the fact that this minty-cool drink is a superb game-day sipper. Since it's served over crushed ice, it is best to prep it one at a time, but you can set up the bourbon, sugar syrup, and mint leaves, and allow guests to help themselves throughout the day.
17. Gin Rickey cocktail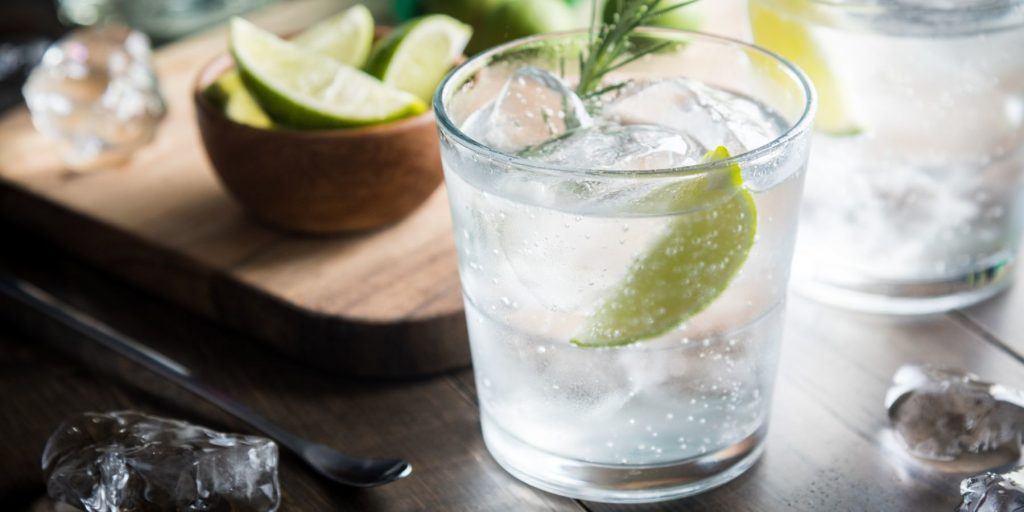 This light and zesty Gin Rickey is very quick to make and pairs well with just about anything, from flame-grilled treats to fresh salads and delicious seafood dishes. All you need is Bulldog Gin, lime juice, and soda water. If you want to give your guests a few more flavour options, consider putting out a variety of flavoured mineral water and sweeter juices, such as pineapple juice or cranberry juice, to choose from.
FREQUENTLY ASKED QUESTIONS
If you are looking for great drinks to serve at a Super Bowl party, we've got you covered. We highly recommend a Gin Rickey, Mint Julep, Ranch Water, Spicy Margarita or Long Island Ice Tea. For a full list of amazing Super Bowl cocktails visit The Mixer UK.