How to Plan a Wedding in 3 Months (Steps & Checklist) 
March 15, 2023 by Anna-Bet Stemmet
Okay, so figuring out how to plan a wedding in three months or less can seem a tad stressful. The good news is that you can 100% pull off a short-notice nuptial celebration with proper planning. We've done it before! It's possible, friend! The trick is to stay super organised, which is easy to do if you use our checklist to help you stay on track.
What you need to do RIGHT NOW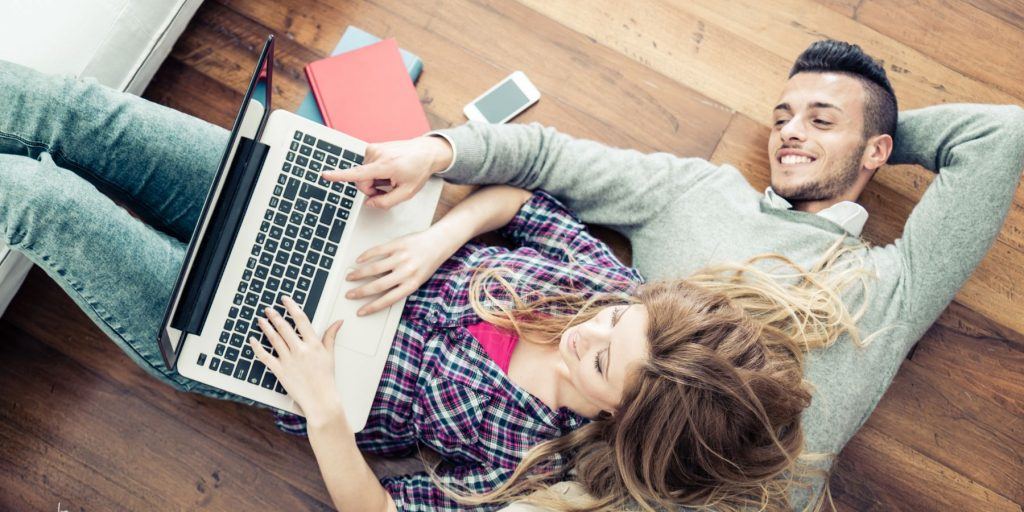 Once you and your partner have decided that you are up for the challenge of learning how to plan a wedding in three months, or less (hey, a bridal couple can dream!), there are a few things you need to do straight away:
Manage your own expectations
The best way to set yourself up for success when planning a short-notice event is to keep it small and simple. Large, lavish weddings take a lot longer to plan because there are many more balls to juggle.
Our advice is to do yourself a favour, and realise that you will be able to include some bells and whistles, but not all of the bells and whistles. Unless you can afford a kick-ass wedding planner, of course — in which case, you should definitely get your money's worth and insist on the full Monty.
You also need to understand that some of your favourite people might not be able to attend your celebration if it's planned on a short timeline. That's just life. Folks are busy, and weddings are plentiful in the post-pandemic space. Be happy about the friends and fam who can join, rather than feeling sad about those who can't. Which brings us to our next point…
Block out the date
If you are googling 'how to plan a wedding in 3 months' checklists, odds are you already have a date in mind. If this is the case, stop reading right now, and send out your save the dates! Use a simple online template and get it sent out straight away. If you don't have a venue or other particulars squared away yet, stick with TBC. All you need right now is to get folks to save the date.
If you still need to decide on a date, stop reading right now, and do that. Start by getting no-can-do dates from people you absolutely must have at the wedding (parents, siblings, besties) and crossing those off the list. Then cross-reference that with availability at your preferred venues, and it should narrow down your options sufficiently.
Get your crew on board
The one thing you will definitely need when you embark on the adventure of planning a wedding in three months is a really good support system. Those YAY people in your life? The humans who feel like sunshine and always fight in your corner? Gather them around and make them your wedding party cheerleader crew (bridesmaids, groomsmen, etc.). You need all hands on deck, honey!
Have some more time? Planning a Wedding in 6 Months (Checklist + Tips)
Three months before the wedding
With three months to go, you have quite a few very big things to get in place right now. Don't panic – eat the elephant bite by bite and you will get it done. Start with:
The venue
The venue is the cornerstone of your Big Day, so get that sorted sharpish. If we may offer a bit of advice, when you are planning an event against the clock, it's best to opt for a venue closer to where you live. This way, you won't be hampered by distance and a timeline. It also helps if the venue you choose offers a turnkey event-planning service.
Shoot for a destination that offers venue hire that includes exclusive use of the venue for the reception and ceremony. This includes the use of a bar, cutlery, crockery, crystal glassware, and additional décor elements for the reception, as well as bar equipment, glasses, and more for the wedding cocktail hour. Bonus points if they offer set-up and cleaning support.
If you find a venue that offers all of the above, as well as logistical support and an on-site caterer, sign on the dotted line immediately. This is the holy grail for short-term wedding planning.
The invitations & RSVPs
As soon as the venue is sorted, send out your official invites immediately and nominate a member of your support crew to keep tabs on the RSVPs. You can also do it yourself, but you will be holding onto various reins throughout the next three months. We recommend getting an admin-strong human to focus on this important task exclusively.
Long lead-time vendors
As soon as you have a basic headcount (or even before), get in touch with your preferred long lead-time vendors and suppliers to ascertain their availability. This includes:
Event planner/coordinator (if you'll be using one)

Photographer and videographer

Wedding band or DJ (or both)

Wedding apparel maker

Caterer

Florist

Wedding Officiant
Since time is a factor, now is an opportune moment to get in touch with the suppliers of décor and furniture rental, lighting, and draping. It's also a good time to sort out hair, makeup, and wedding outfit arrangements, and to liaise with guest and wedding accommodation and transport providers.
Two months before the Big Day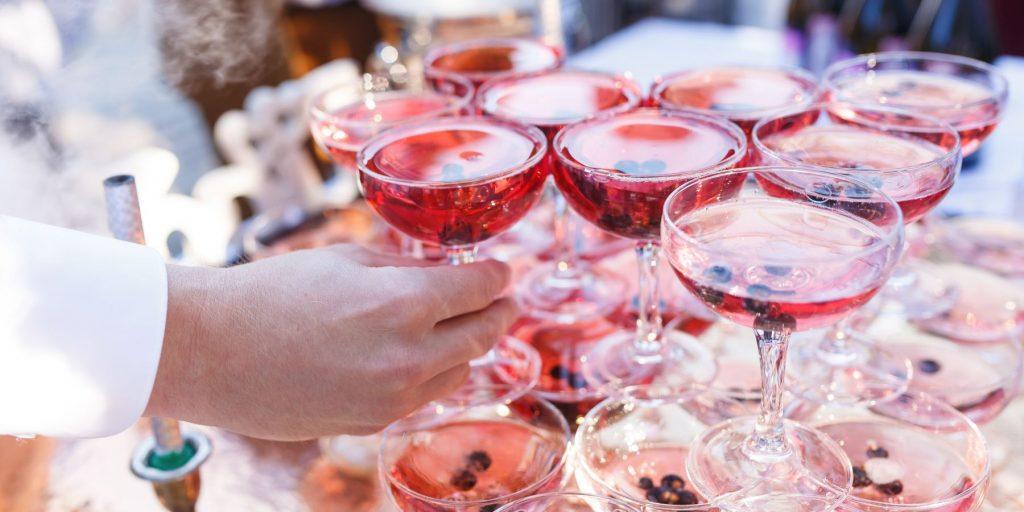 By now, you have all the Very Big Things sorted (or somewhat sorted, at least) so it's time to take care of a few smaller details to colour in the bigger picture. This includes:
Food & beverages
To ensure that your caterer and bar personnel have enough time to get everything planned and ready to go on the day of your wedding, give them at least two months' lead time.
Your caterer needs to know the budget per head, as well as the format of the day. Let them know whether they will be serving multiple courses and at what time. Will it be a sit-down or mingling situation? If there is to be a main course, will that be served plated, family style (platters to table), or on a buffet where each person dishes for themselves?
In terms of drinks, now is the time to check in with the venue regarding the use of a bar (if any) and bar staff, or whether you need to rent in and do this set-up yourself. Select a signature wedding cocktail, like a Twinkle, French 75, or a Mint Julep, and remember to add a few mocktails to the mix for non-drinkers.
Other boxes to tick right now
Buying jewellery (wedding bands, cufflinks, tiara – hey some folks love a bit of bling!)

Drawing up wedding shower guest list sent to the host

Selecting shoes, accessories, form wear

Booking the wedding rehearsal dinner space (if applicable)

Selecting your master of ceremonies

Planning your honeymoon

Getting your marriage license and marriage contract sorted

Attending hair and makeup trails

Booking treatments preceding the wedding (haircuts, manicures, pedicures, waxing, hot shaves)
One month before the main event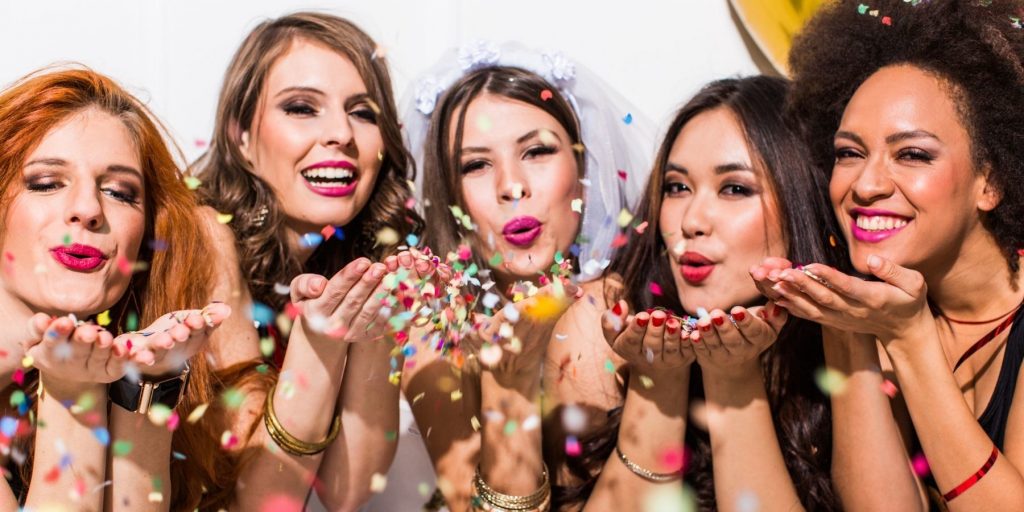 The Big Day is coming up fast, but you still have some time to get a few vital odds and end sorted. Biiiig breath, you've got this! Start ticking off the following list:
Schedule and enjoy the hen do

and

bachelors

(typically a Best Man and Maid of Honour will take lead here, but if you want in on the action, it's your good right to help organise these pre-wedding parties)

Set up a gift registry

Send out notices of a change of address and name notifications to your bank, insurance carrier, etc., if applicable

Discuss your music requirements with your band/DJ (prelude, processional, ceremony, recessional, the first dance)

Firm up reception seating (table layouts + name cards) – also share this with your caterer if the main meal will be served plated

Discuss your photo requirements with your photographer + videographer. Firm up your vision for the look and feel of the images and footage to be taken on the day
Two weeks before the nuptial shindig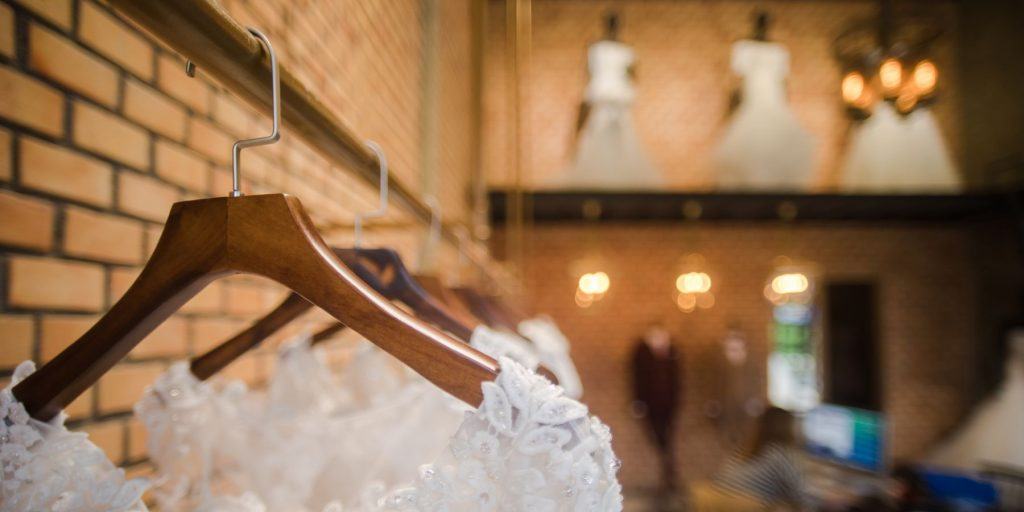 Almost there, and by now the excitement should be kicking in big time. Just keep swimming and you will make it over the finish line in style. Right now, you should be focussing on:
Go for your final fittings and get all the last accessories sorted (wear in your wedding shoes!)

Get your wedding printables sorted (directional signage, programs, place cards, table numbers, menu cards, favour cards, thank you cards, etc.)

Pen down the order or proceedings and timeline (wedding prep, transport to the venue, welcome, officiants address, wedding ceremony, marriage license signing, photos, canapés and pre-drinks, speeches, dances, starters, mains, dessert, final rounds at the bar, transport to the accommodation)
One week until I do!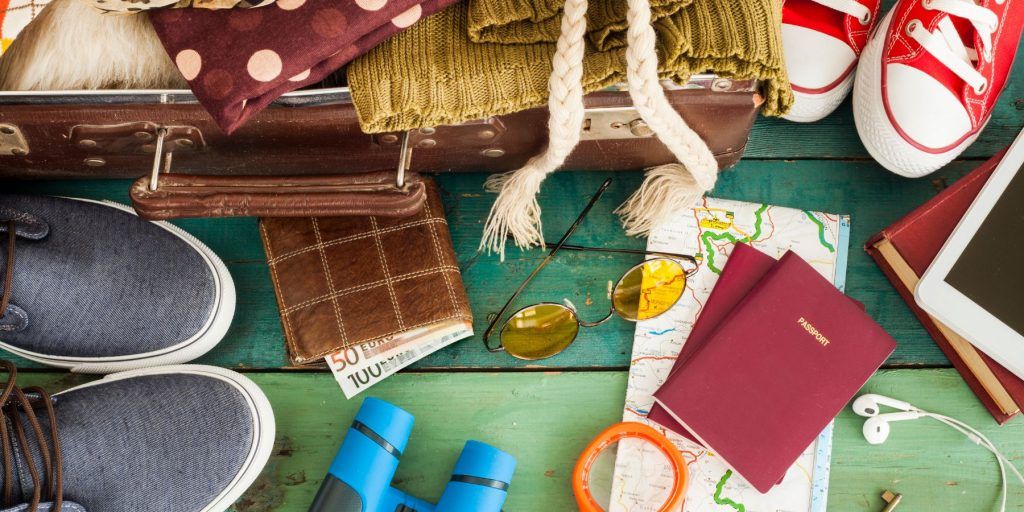 The few things left to do at this stage are the cherries op top of your wedding cake, so try to relax as you take care of the following before you say I do:
Write your vows and speeches

Get some gifts to thank your wedding party

Complete vendor payments as far as possible

Get packed for your honeymoon if you are planning on going away

Sort out a house sitter, dog sitter, security company alerts, and your out-of-office handovers and email messages
Following these guidelines will allow you to plan a simple wedding in three months without going completely batty. Follow the steps, stay calm, and most of all, remember that the whole occasion is about celebrating the love between you and your partner. The rest is just gravy. Here's to your happily ever after!
FREQUENTLY ASKED QUESTIONS
Yes, you can plan a wedding in 90 days. I just requires very focussed planning, and a few handy checklists. Let The Mixer show you how.
You can plan a wedding in two months, but it will take very close attention to detail and quick thinking. The Mixer has a few handy checklists for short-notice event planning that could help.