What is a Mocktail? The Beginner's Guide
July 13, 2022 by Helena Lombard
Remember the days when it was totally acceptable to 'eyeroll' friends who ordered mood-spoiling non-alcoholic drinks? At bars of all places! (We know. Insanity!) Well, those days are gone, and we find ourselves in a completely different social setting.
In case you haven't heard, mocktails are no longer boring. In fact, this massive drinks trend has created an exciting canvas of flavours, and everyone wants to play.
So, what is a mocktail? And do mocktails have alcohol? Well, for those of you who don't know, mocktails are non-alcoholic drinks that are ordered and enjoyed by millions of Gen-Zers across the world. A lot of people are getting in on the mocktail action, with loads of zero-alco and low-ABV options popping up on menus worldwide.
While we still love our classic cocktails (like the obsessive kind of love), we can't help getting excited about the mocktail and low-alcohol trend that's flared up across the globe. It's a new social scene that's here to stay.
The definition of a mocktail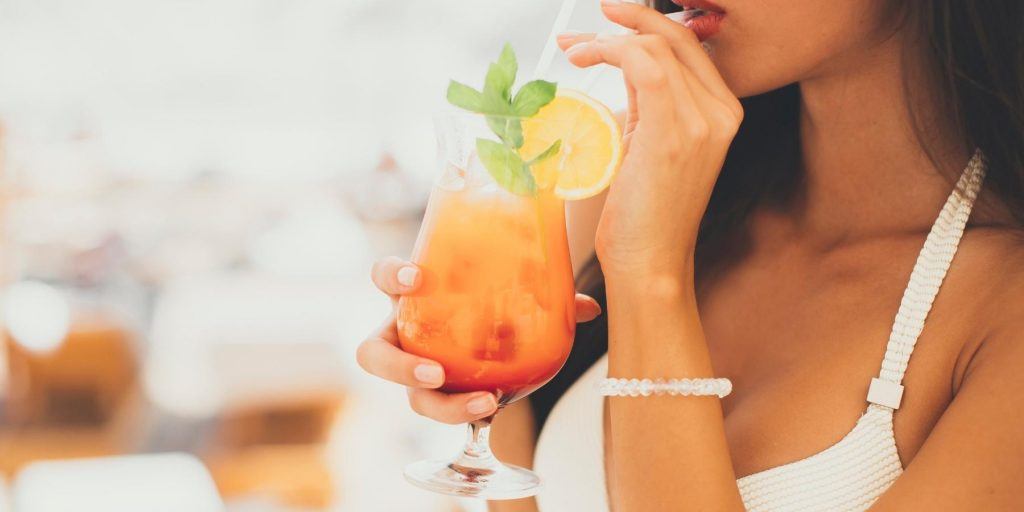 Many people think that a mocktail is simply a drink pretending to be a cocktail. And in a way, it is true because you'll be using the same bar tools, glassware, and even garnishes used in cocktails. The only difference? You'll be mixing up drinks without any liquor.

Even though mocktails don't use any alcoholic ingredients, they can be mixed up to be as sophisticated and refreshing as a cocktail. If you know what you're doing, mocktails are magic.
A short history of the mocktail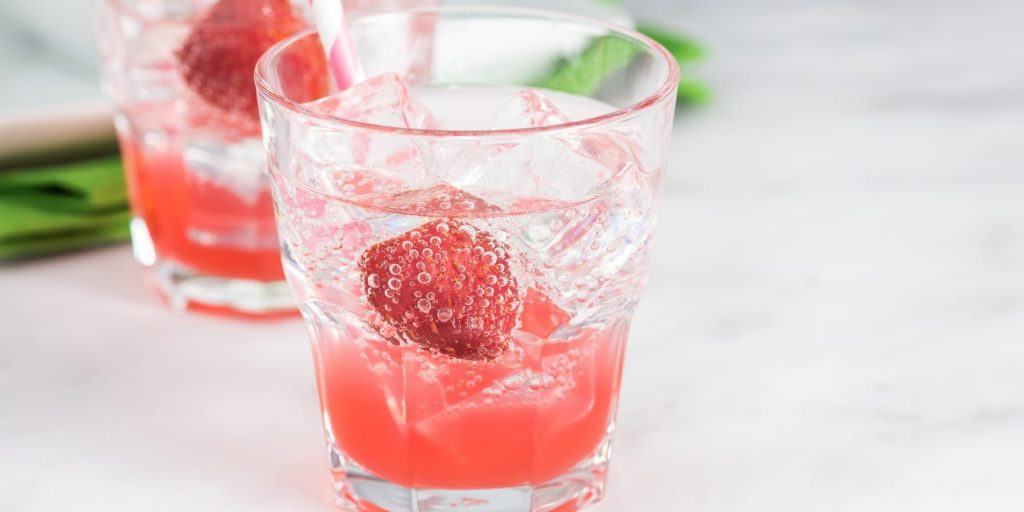 According to the Merriam-Webster dictionary, the first time the word mocktail was cited was in 1916. So that means the mocktail has been around for at least a century – and probably longer.
Undoubtedly, the most famous mocktail in the world was, and still is, the Shirley Temple. There are a few claims about who first invented the classic combination of grenadine, ginger ale, and lime juice. From Beverly Hills to as far as Hawaii, this Hollywood child star is well-travelled with loads of restaurants and establishments claiming they invented the Shirley Temple when she dropped by with her parents.
The story we choose to believe comes from Time Magazine. According to an article, Shirley was dining at a restaurant with her parents. They were drinking Old Fashioned cocktails, and she started to get a little iffy because she couldn't have one. (And who wouldn't get upset? Are we right?) So, to stop this starlet's tantrum, the panicked waiters invented something that looked similar(ish), cherries and all.
Different types of mocktails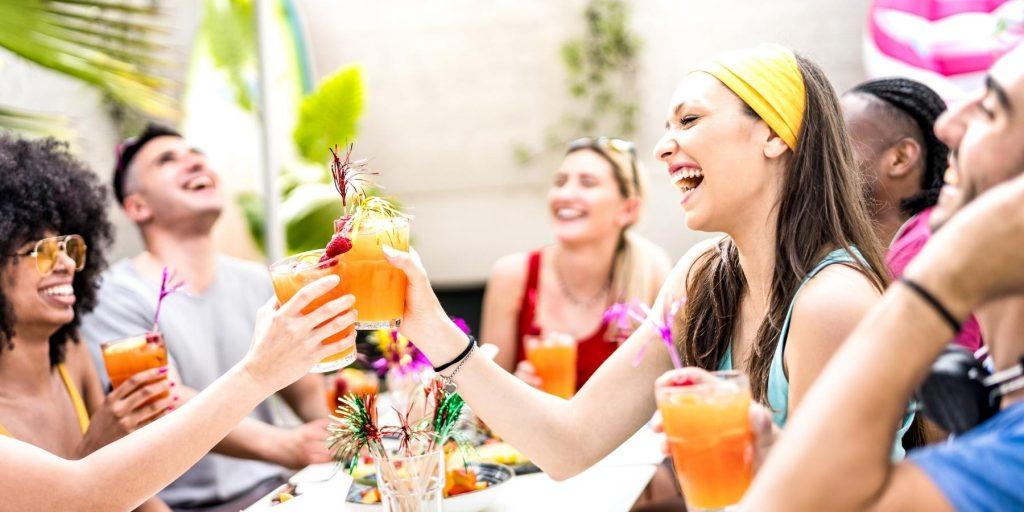 When it comes to flavour, there are loads of common mocktails that cater to every taste. These are a few of our favourites.
Blueberry Ginger Cooler: Made with fresh blueberries, lime juice, ginger syrup, and soda water served in a highball glass. This mocktail is the berries on a hot day. TOP TIP: This makes a great virgin Mother's Day cocktail if you're serving brunch outside.
Citrus Smash: Replace your regular lemonade with something different. The base of a Citrus Smash is made with homemade lemon curd, fresh mint, and sugar syrup, then topped up with ice and soda water.

Mock Mint Julep: This is an excellent virgin version of the Mint Julep cocktail and is a great thirst quencher for a hot day. To make one, you're simply going to mix 90ml unsweetened cooled tea with mint-infused sugar syrup. Poured on crushed ice with a squeeze of lemon and served with mint sprigs for a burst of freshness, it doesn't get cooler than this.

Shirley Temple: She was the first one on the scene and hasn't left yet. Make some Shirley Temples for your bestie's baby shower. Made with grenadine, lime juice, and ginger ale, it's a fantastic drink that will still be around for a long time.

Virgin Piña Coladas: For pineapple and coconut lovers, this classic mocktail is best served at poolside parties for a fun fiesta (without the headache later). Blend together ice, frozen pineapple cubes, juice, and coconut cream, and you have the best slushie ever.

Sparkling Blood Orange Mocktail: If you're having a fat day, cut back on your calories and make a low-cal Sparkling Blood Orange Mocktail. To make one, you're going to shake together freshly squeezed blood orange juice, lime juice, honey, and vanilla, then pour it over ice and top it up with sparkling water.

Roy Rogers: Made with cola and grenadine syrup, and traditionally garnished with a maraschino cherry, a Roy Rogers is a sweet sipper that goes down a treat in the heat.
Arnold Palmer: This classic non-alcoholic drink is suitable for the whole family. Combine iced black tea with lemon juice if you like things a little more tart, or add some sweetness with sugar syrup or agave. Finish it off with plenty of ice and a lemon slice to garnish.
Strawberry Mojito Mocktail: A Strawberry Mojito Mocktail is an easy and refreshing pour to serve up for a crowd. It's a perfect option for summer parties, backyard BBQs, and enjoying poolside with your gang.
Popular ingredients of a mocktail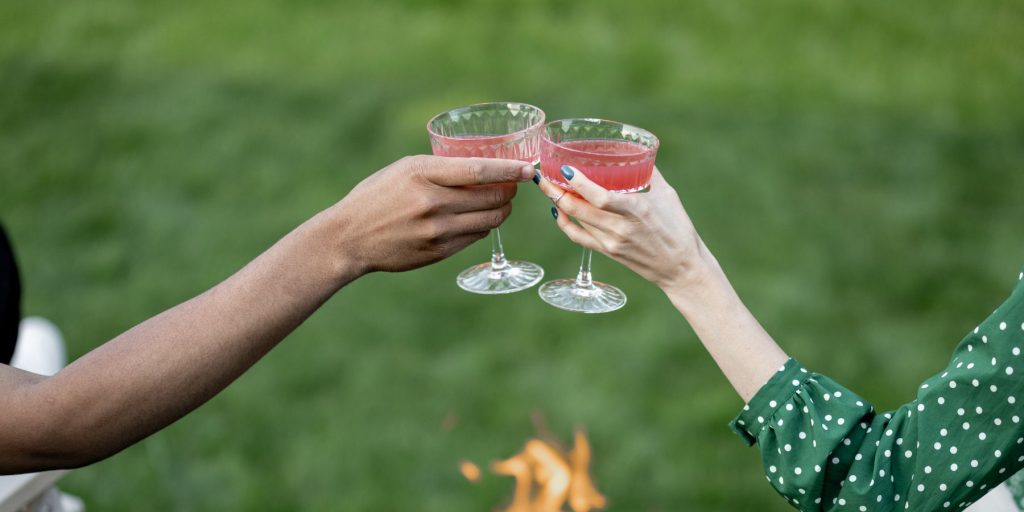 Your creation is only as limited as your imagination. And just like cocktails, there are different flavour profiles and aromas to play with.
If you want a sour mocktail, use lemon and lime. For a fizzy drink, top up your mocktail with club soda, ginger ale, ginger beer, or lemonade. To give it a floral twist, add some elderflower, rose, or lavender syrup. The best part? You can bottle your syrup and store it in the fridge. If you love herb-infused gin cocktails, make mocktail versions with rosemary, basil, and thyme.
There really are no rules when it comes to common mocktails. The world is your oyster. Which, by the way, would make a brilliant garnish for a Virgin Mary.
Required tools & equipment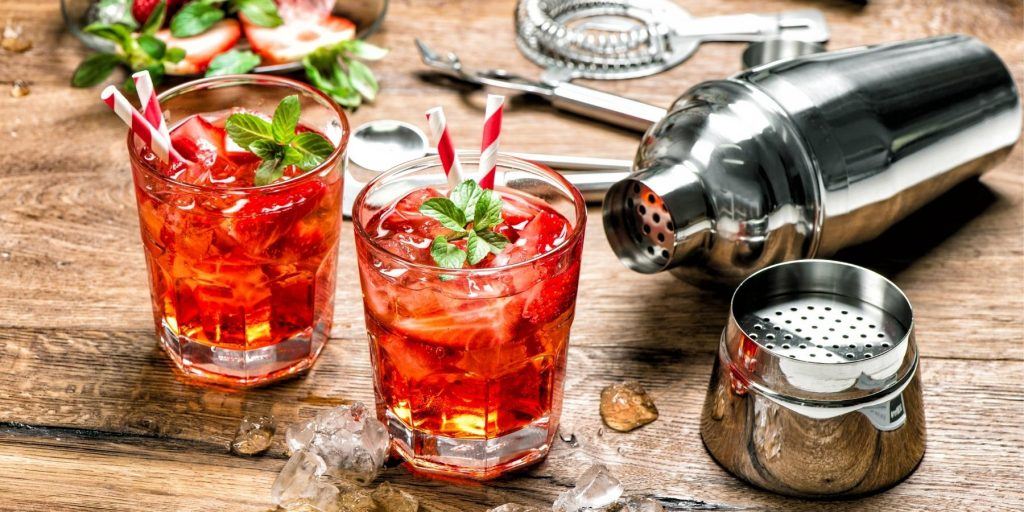 To make a mocktail, you'll need exactly what you have in your cocktail kit. The most essential tools for common mocktails are:
Cocktail shaker:

For chilling and diluting your mocktails.

Strainer:

To strain mocktails into serving glasses.

Jiggers:

These are used as measuring tools to ensure you add the right amount of liquid ingredients to your drink.

Bar spoon:

For stirring drinks like a pro.

Glassware:

Rocks glasses, martini glasses, high and lowballs. All the usual suspects will come into play.

Muddler:

To muddle citrus and other ingredients. If you don't have one, use the back of a wooden spoon instead.

A juice press or handheld citrus reamer:

If life gives you lemons (or other citrus fruits), juice them for zesty mocktails.

Y-peeler:

For all those lemon, lime, and orange twists you use for garnish.
Mocktails

vs

cocktails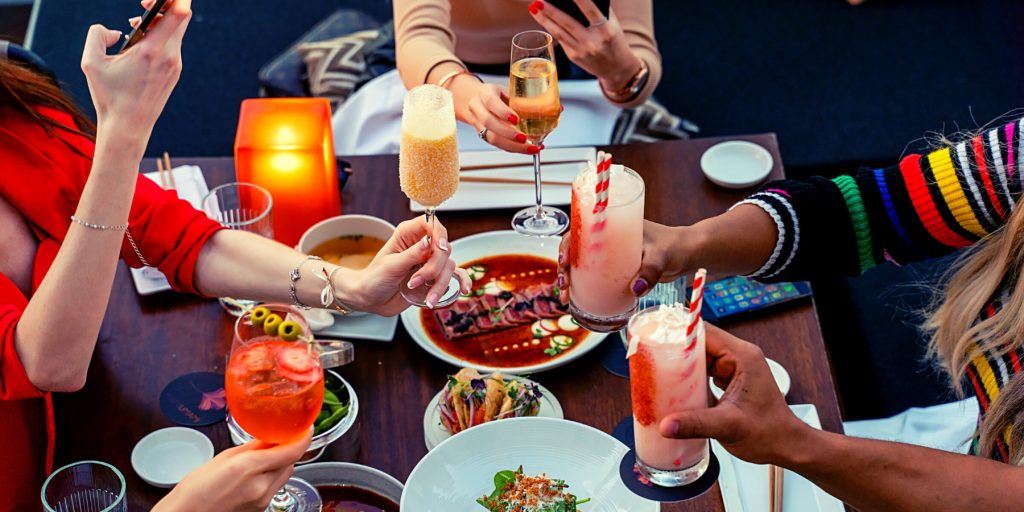 The only big difference between mocktails and cocktails is that the latter is made with added alcohol. Other than that, anything a cocktail can do in appearance, texture, aroma, and even taste, a mocktail can mimic, especially when served in the right kind of cocktail glasses…
There is a massive array of flavours you can play around with, just like there is when making cocktails. From bitter mocktails with hints of citrus to fruity tall drinks, low-calorie skinny mocktails, sweet calorific mocktails, and warming mocktails for a cosy night in.
Mocktails are also similar to cocktails when it comes to preparation. They can be shaken, stirred, frozen and served hot or cold. Like we said, everything a cocktail can do, a mocktail can do too.
Read next: Fuel the Fire! How to Pair Cocktails with Spicy Food
How to order a mocktail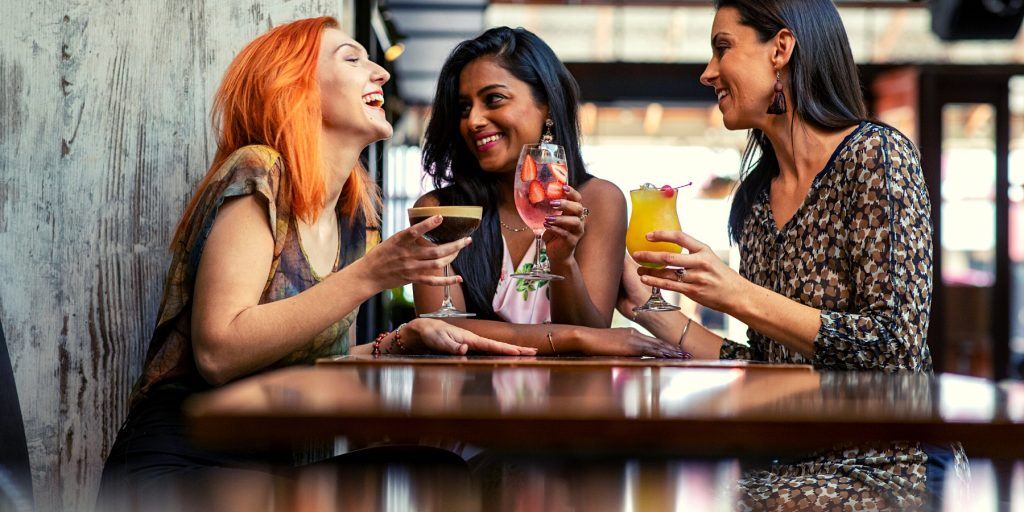 Great news – most bartenders and mixologists will be happy to whip up virgin cocktails when requested. So, if you are the designated driver on an evening out, or simply prefer to sip on something other than alcoholic mixed drinks, feel free to ask.
Here are a few tips to make the virgin drink hunt a little simpler on an evening out:
Ask your server whether they have an existing menu of non-alcoholic mocktail options. If they do, take your pick and place your order.
If they don't, ask whether the bar person or mixologist would be open to trying a mocktail recipe. The odds are likely to be in your favor, but if you catch them at a very busy time, it might be better to sip on a soda or a fruit juice until it's a little quieter.
If the mixologist is keen to try something new, it's always fun to give them a little freedom behind the cocktail shaker. Virgin Mojitos and Shirley Temples are all good and well, but you never know what delightful drink a talented bar person might come up with when given some creative carte blanche.
The reason why mocktails are popular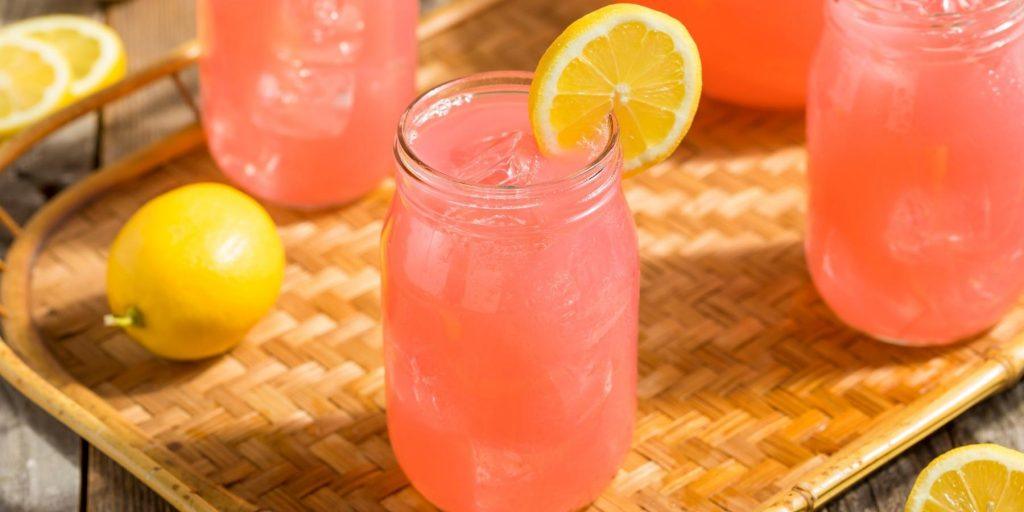 The beauty of most common mocktails is that they look as sophisticated and impressive as their cocktail counterpart, and that's exactly the point. If you're cutting back on the booze, this is a great way to avoid having to explain why you've just ordered a soda water. Ain't nobody got time for that!
Certain mocktails (like the Blood Orange one we mentioned) are also considered to be healthier than cocktails, so if you're watching you're here's the skinny on mocktails.
Last, but certainly not least, mocktails are delicious and refreshing. And what's not to love about that?
FREQUENTLY ASKED QUESTIONS
Shirley Temple is probably the most famous mocktail out there. But there are so many more, from virgin mojitos to berry coolers and sparkling fizzes.
A typical mocktail is made with non-alcoholic ingredients. Just like cocktails, mocktails can be sweet, sparkling, savoury, tart and fragrant.