Have a Toast to Queen Elizabeth with The Queen's Favourite Cocktails
October 07, 2022 by Sonja Edridge
What a milestone for the Queen to have celebrated her Platinum Jubilee, marking the longest reign of a British Monarch! With her passing, I've been thinking a lot about Queen Elizabeth. She has always been the Queen, in my lifetime anyway, and my connection to the Queen is a privilege and honour I cling to. I never met the Queen personally, but I know she loved my scones and homemade jam! We'll get to the Queen's favourite tipple in a moment, but you want to know the details, don't you?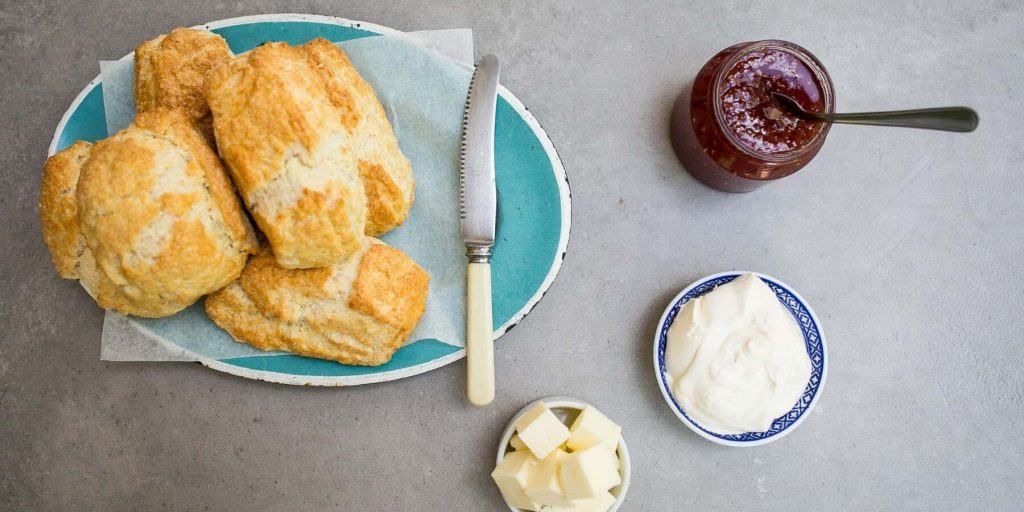 A little moonlighting during my studies at Leith's School of Food & Wine in London led me to caring for a gentle French lady in Kensington. My caring roles always extended into cooking, making a few tasty homemade treats to bring a little cheer. After tasting my wares, my host deemed them fit for a Queen! Little did I know the literalness of this statement. One winter's evening, I returned to the house to find empty teacups and plates on them on the table. While clearing up, she casually smiled and told me the Queen had visited and barely left a crumb of my homemade scones and jam! You can imagine my shock. They were dear friends, with their friendship beginning years before when my host was her French tutor, just before her reign began.
With New Year's quickly approaching, the Queen grew weary of lavish events and decided to visit my host for a cosier night in instead. I offered to cook something special and we decided on the menu instantly: smoked salmon canapés to start served with Champagne (of course). Then, for main course, a gorgeous fillet steak (the Queen liked hers well done) with béarnaise sauce. Tarte tatin with crème fraiche was chosen for dessert and, naturally, we stocked up on gin and Dubonnet to make the Queen's favourite cocktail. She was so delighted and the night was great success! Just writing about it now fills my soul with joy. On that happy note, let's discover how you can toast to the Queen yourself with one of her favourite drinks.
What is the Queen's favourite cocktail?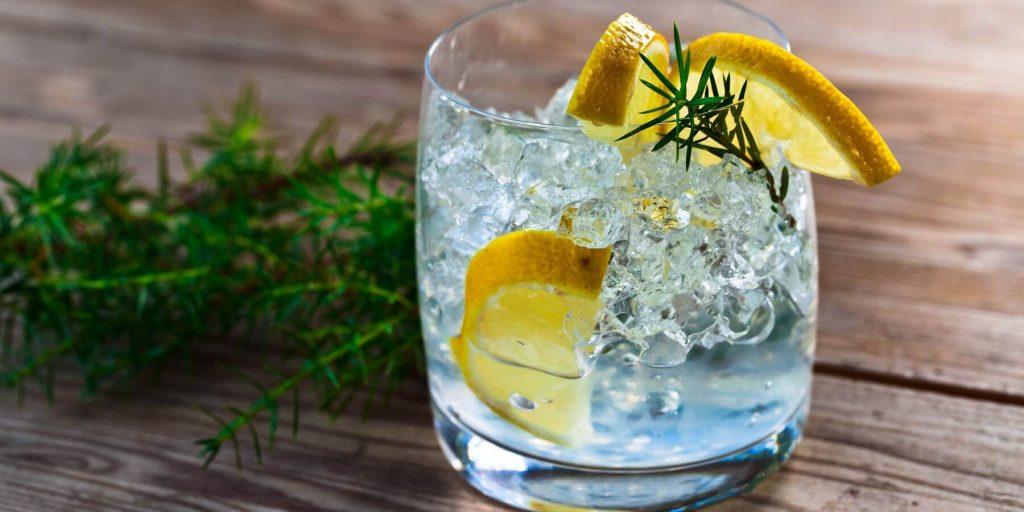 While it wasn't uncommon to see Queen Elizabeth drinking a glass of Champagne, it's no secret that she was partial to gin cocktails, preferably poured with a London dry gin. She enjoyed gin so much so that Sandringham Gin was developed using Sharon fruit and myrtle from her gardens at Sandringham Royal Estate in Norfolk. For the Queen's Platinum Jubilee, a pink gin was launched infused with raspberries and black mulberries. Discover more of her favourite cocktails:
The Queen's Dubonnet cocktail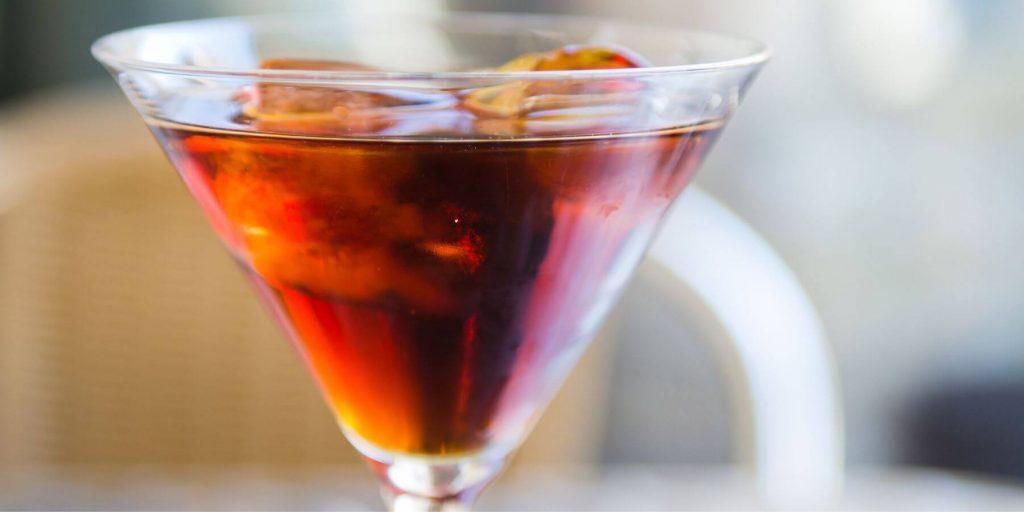 The Queen's favourite drink was actually a tipple she adopted from the Queen Mother. A gin and Dubonnet was the Queen Mother's drink of choice, poured with 30% gin and 70% Dubonnet along with a slice of lemon and ice. If you haven't come across Dubonnet yet, it's a sweetly spiced wine-based aperitif that contains quinine (the key ingredient in tonic water). It was hugely in vogue in the 1920s when the Queen Mother was in her 20s. It often replaced vermouth in a Gin Martini.
The Queen actually preferred a dryer sip with 1 part gin to 2 parts Dubonnet. To make the Queen's favourite cocktail, pour 30ml of gin with 60ml of Dubonnet over ice in a chilled wine glass (or chalice). Stir liberally to chill and add a slice lemon or a twist. If you can't get hold of Dubonnet, a sweet Cinzano Rosso would make a perfect substitute to sip like the Queen!
The classic Martini
Apart from the Queen's favourite tipple with Dubonnet, she was also a fan of the traditional Dry Martini. Did she prefer it shaken or stirred, I wonder? There are a few key secrets to pouring the best Martini. One is to choose the best gin and vermouth you can. Second is the stir: measure your ingredients into a jug, add a handful of solid ice cubes (you don't want the speedy dilution of small cubes melting) and stir for 20-30 seconds until icy cold before straining into a chilled glass.
Dirty Martini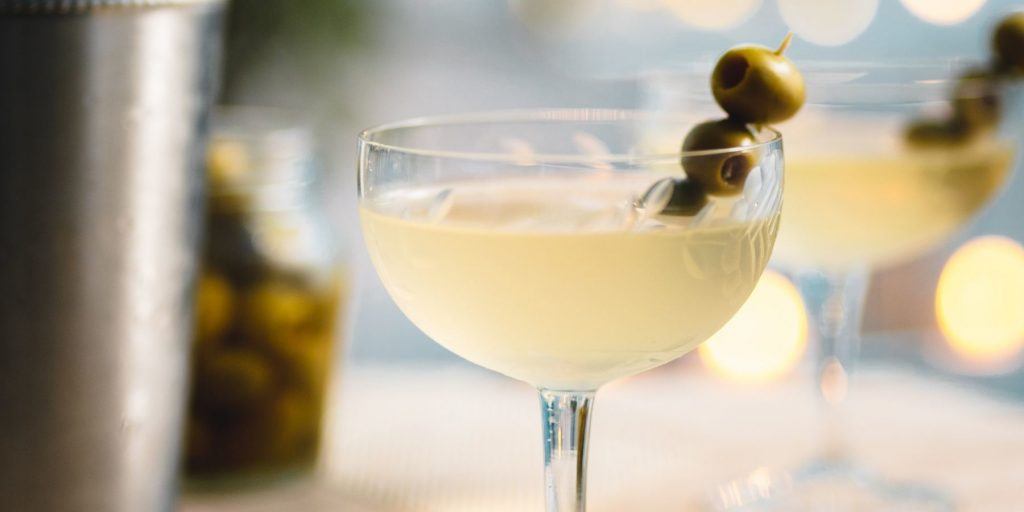 Small establishments where the Queen showed patron around Balmoral Castle claimed she strayed from tradition every now and then to enjoy a Dirty Martini.
Champagne cocktails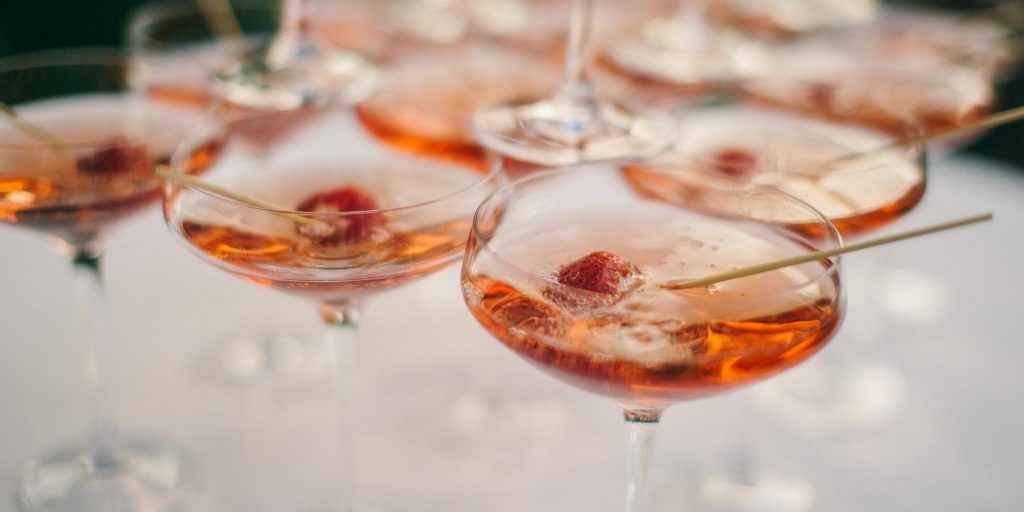 A function would not be considered royal without a Champagne cocktail or two. My grandfather recalls sipping on a Champagne Martini after accepting his OBE from the Queen for his contribution to education. He described sipping on this marvellous Champagne cocktail with a pretty raspberry floating in it. It was much needed after waffling on a bit too much during the hand shake – his nerves were frayed!
Whatever you're drinking, let's all raise a toast to Queen Elizabeth.