10 Finest Cognac Cocktails for a Classy Occasion
December 31, 2022 by Karl Tessendorf
Cognac has long been the drink of French nobility. Even saying the word aloud, conjures up images of aristocrats in powdered wigs, looking down their noses at you while sipping a vintage you can't afford. Luckily for us, those days are gone, and while Cognac still carries a regal air, it's available for everyone to enjoy. In our list of Cognac cocktails, you'll discover some history, some tasty facts, and how to make the best Cognac cocktails.
1. Sidecar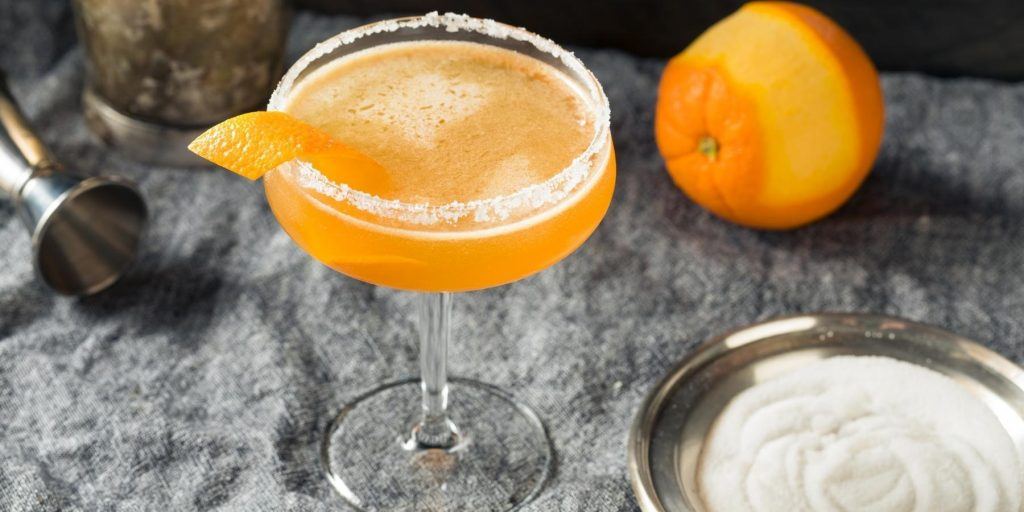 We'd be remiss if we didn't start our best Cognac cocktail list with one of the all-time greats—the Sidecar. This ménage à trois of orange, lemon, and Cognac has been around for over a century, so you know it's good. The citrus is sweet and sharp and provides just enough balance to let the Cognac shine. Like many cocktail greats, its history is not entirely clear. Some say it got its name from a patron who rode up to the bar in a sidecar. Others say it's because the recipe was too much for the cocktail glass, so the rest was served in a shot on the side, hence the name. Whatever the story is, we highly recommend taking the Sidecar out for a spin.
2. Brandy Old Fashioned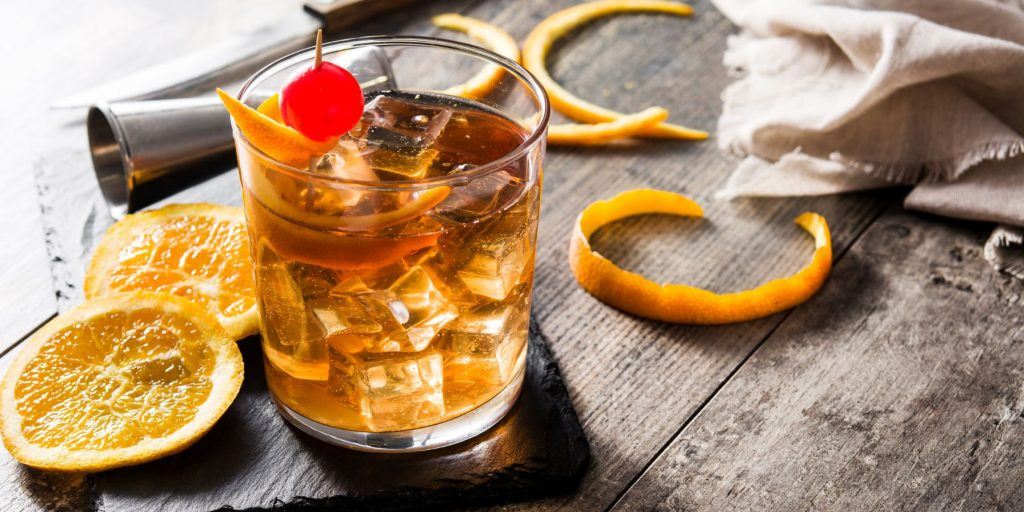 Did you know that Cognac and brandy are technically the same thing? True story, but like Champagne, Cognac can only be called Cognac if it's made in the Cognac region of France. The brandy or Cognac Old Fashioned is a throwback to a simpler time in cocktail making. No fancy equipment is needed, and no special techniques are required. It's a cocktail in its purest form as was first described in 1806: 'a stimulating liquor, composed of spirits of any kind, sugar, water, and bitters'.
3. Cognac Sazerac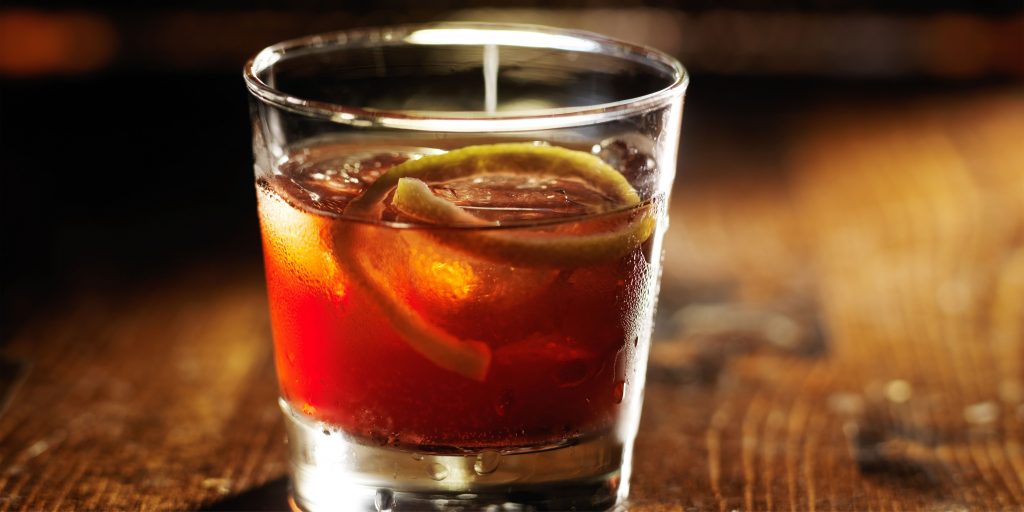 If you go all the way back to the beginning of cocktail history, you'll find the Sazerac. The big daddy OG cocktail was first mixed in the 1800s. The funny thing is the original was made with Cognac. It was only when Cognac stopped arriving in New Orleans due to an insect infestation in Europe that the switch to rye whiskey was made. The Cognac version is not nearly as intense as the modern-day rye incarnation, but it's equally complex.
4. French Connection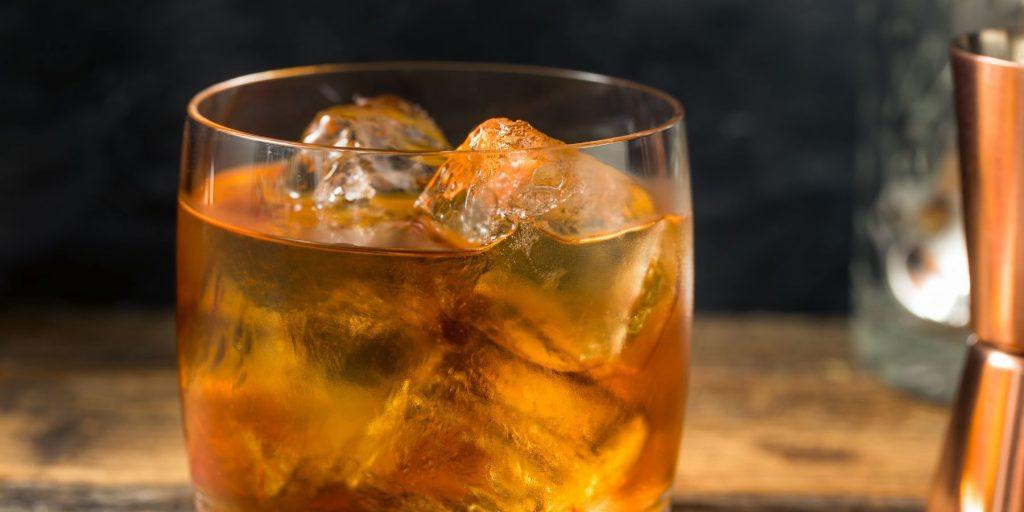 Named after Gene Hackman's classic 1970s movie, the French Connection is the best of France and Italy in a glass. The rich fruit, spice, and wooded flavours of Cognac collide with the sweet almond flavour of Amaretto. No one knows who first mixed the two spirits, but the cocktail was an instant hit. It's a perfect example of simplicity that lets the two ingredients sing. Choose a good quality Cognac for this one, because there's nowhere for a subpar spirit to hide.
5. Manhattan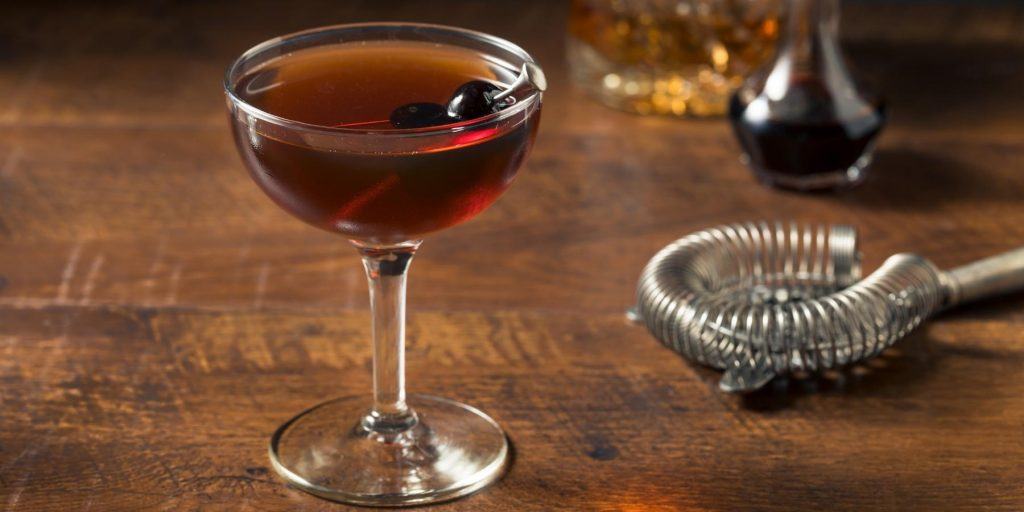 The Manhattan is one of the cocktail greats, and it has been ever since its invention at New York's Manhattan Club. For more than a hundred years, it's delighted drinkers with its mix of rye whiskey, sweet vermouth, and orange bitters. It's a heady blend of liquor but deliciously smooth, and the Cognac version is even more luxurious. The vermouth intensifies the fruit and spice in the Cognac, while the orange bitters provide a rounding foil to the sweetness.
6. French 75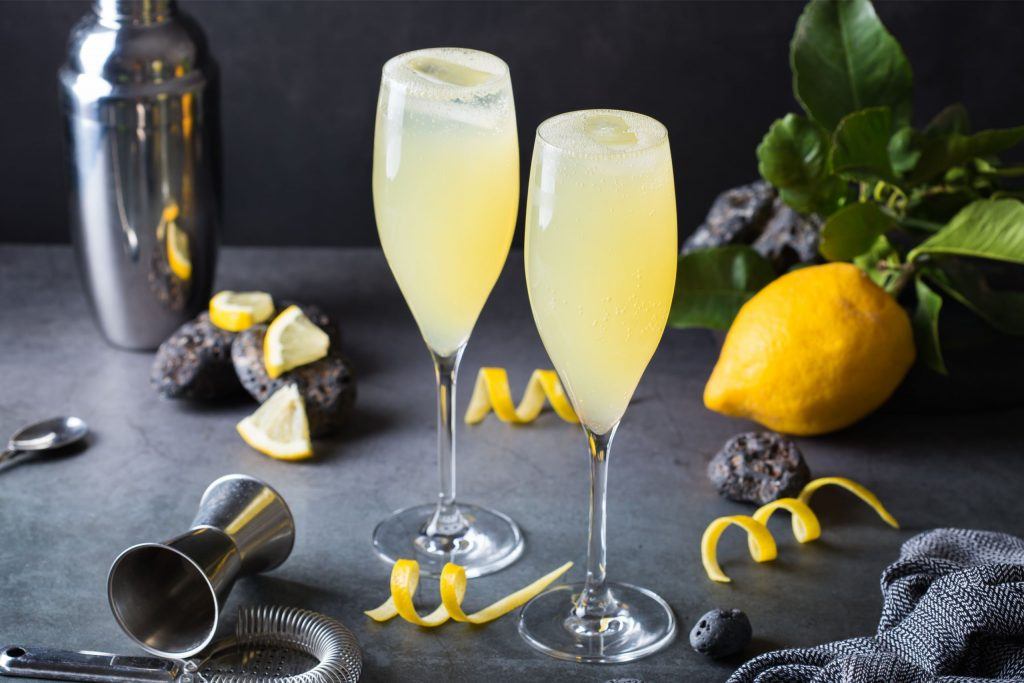 Believe it or not, the French 75 is another cocktail that was originally made with Cognac instead of gin. It makes sense considering it was invented in the roaring 20s when excess was standard practice. You can almost imagine the inventor thinking, 'How can I make this glorious French Cognac even more palatable? I know, let's mix it with some French Champagne!' Even by today's standards, it seems over-the-top, but the combination works brilliantly. The Champagne lightens up the Cognac and together creates one of the best Cognac cocktails you've ever tasted.
7. Cognac Margarita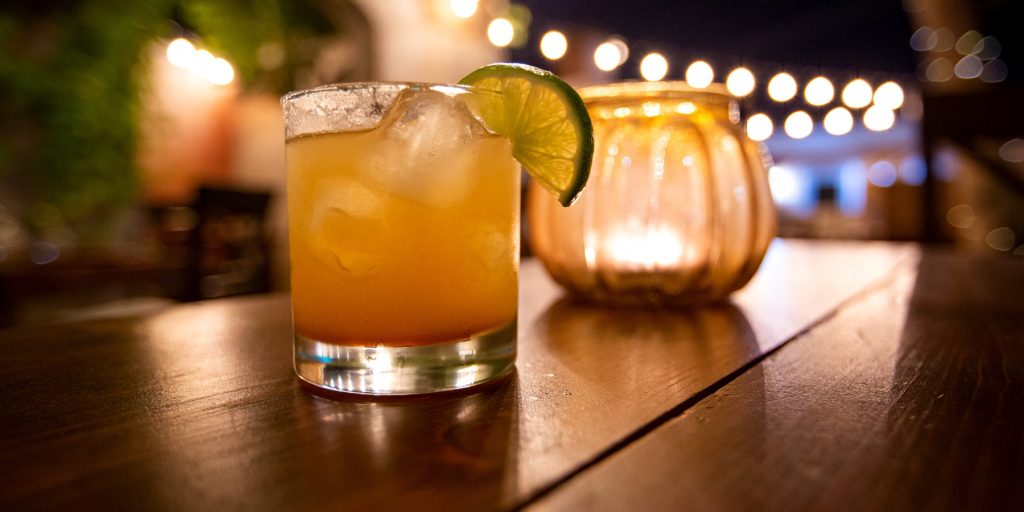 How do you make one of the world's most popular cocktails even better? You guessed it, just add a dash of French gold. The Cognac Margarita may seem strange at first, but aged tequila and Cognac share many of the same flavours of vanilla, caramel, and oak. Add to that sweetness of orange liqueur and lime's zesty vibrance, and you've got a cocktail that rings every flavour sensation.
8. Cognac Strawberry Iced Tea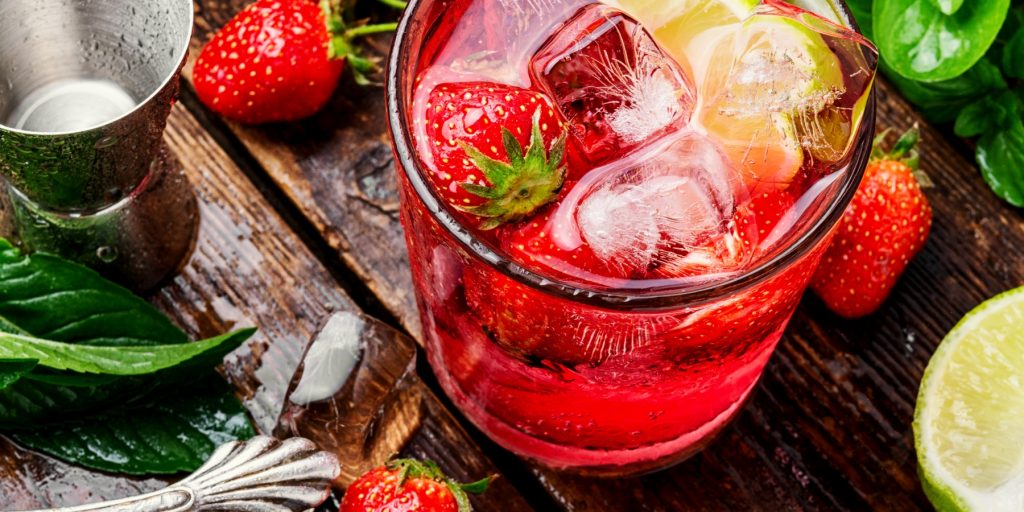 From smoky bars with paintings of long-gone heroes to a bright summer brunch table, Cognac can do it all. If you don't believe us, mix yourself up a batch of Cognac Strawberry Iced Tea. Not only is it bright and refreshing, but it's also layered and surprisingly complex. Use unsweetened tea to adjust the sweetness to your taste, and don't forget a squeeze of lemon for balance!
9. Milk Punch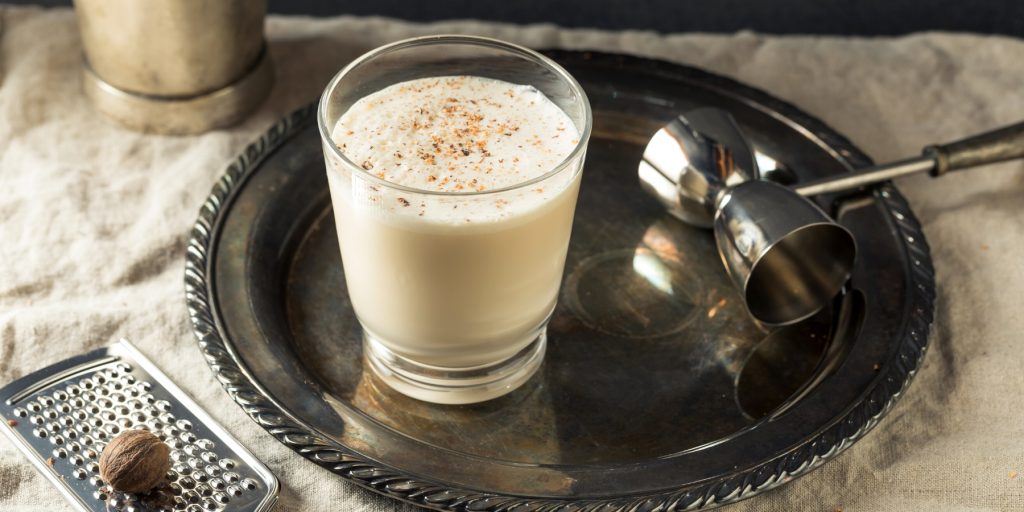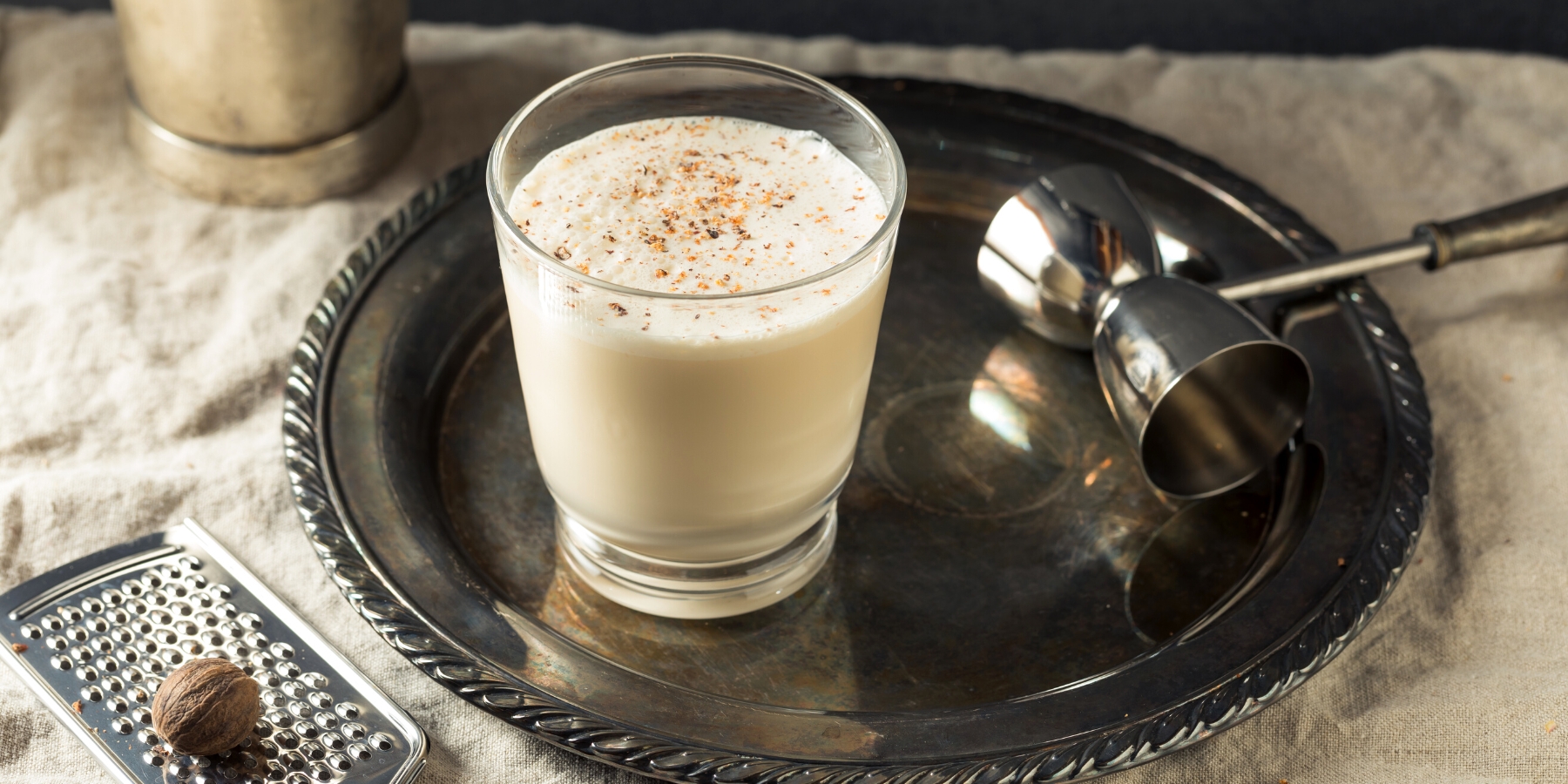 If you're looking for the best Cognac cocktail to satisfy a sweet tooth, then say hello to Milk Punch. It's a creamy mix of Cognac, milk, simple syrup, and vanilla extract. Top it with a grating of nutmeg for old-school flavour, and you've got a charming 18th-century cocktail. If you're feeling super indulgent, replace the milk with heavy cream. All that's left to do is find a comfortable leather chair to sit on and sip the night away.
10. Brandy Alexander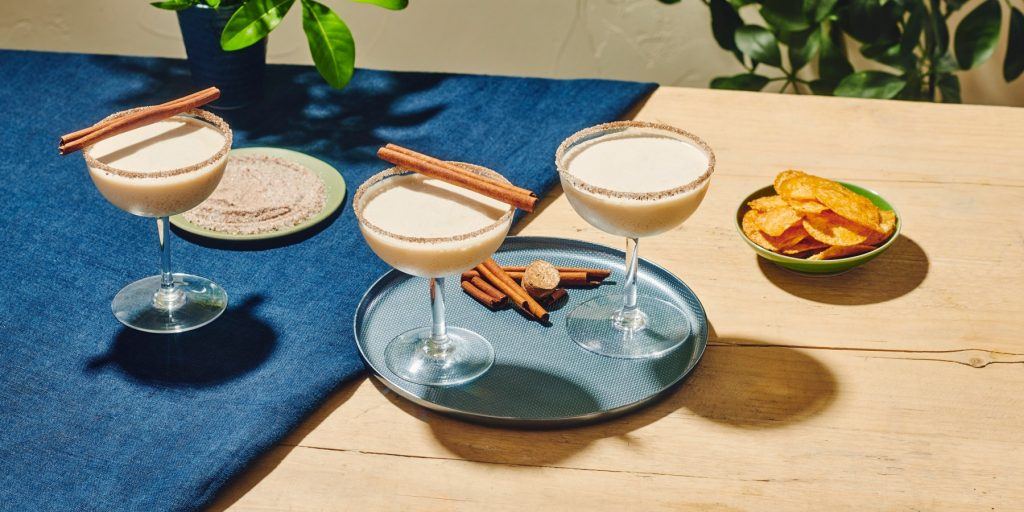 We've come to the end of our best Cognac cocktails list, so it's fitting that we end on a sweet note. The Brandy Alexander decadent 1970s classic puts the excess into hyperdrive with Cognac, chocolate liqueur, cream, and grated nutmeg. It's creamy and dreamy, and the Cognac both complements the sweetness and contrasts the richness. It's a boozy Cognac milkshake, and it'll never go out of style.
FREQUENTLY ASKED QUESTIONS
Cognac is a French spirit that is distilled from fermented grape juice. It is essentially brandy but since it is made in the Cognac region of France, it's called cognac.
Cognac is very versatile and can be enjoyed neat, on the rocks, or in cocktails.
Cognac can mix with everything from sodas and fruit juices to Champagne and milk. Our list above is a great place to start if you're looking for cognac cocktail ideas.