11 Rainbow Cocktails to Celebrate Pride Month
June 21, 2023 by Anna-Bet Stemmet
Celebrate Pride Month in style with an array of dazzling rainbow cocktails. These vibrant and visually stunning drinks are the perfect way to honor diversity and inclusion. From the mesmerizing layers of the Rainbow Paradise Cocktail to the refreshing zing of the Castro Collins, each recipe sets the scene for a unique and colorful experience.
Join us as we explore 11 captivating cocktails that will add a touch of pride to your celebrations. Let's raise a glass and toast to love, equality, and the beautiful spectrum of colors that make our world shine.
1. Rainbow Paradise Cocktail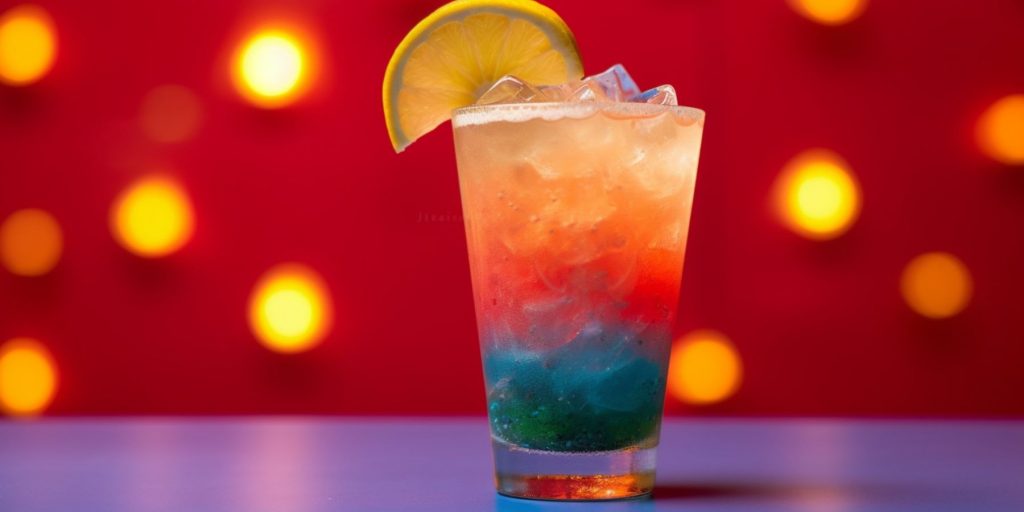 Immerse yourself in the vibrant hues of the Rainbow Paradise cocktail. This rainbow cocktail recipe really yields a treat for the eyes. Layers of colors cascade through the glass, creating a mesmerizing display.
Add 1 oz grenadine to a hurricane glass. Fill the glass with ice. Combine 4 oz pineapple juice and 2 oz coconut rum in a glass measuring cup, then slowly pour the mixture over the ice in the glass. Next, combine 1 oz water and 0.5 oz blue curaçao and slowly pour over the pineapple-rum layer. Garnish with an orange slice, if desired.
Prefer a non-alcoholic rainbow cocktail? Sure thing!
Start by adding grenadine to a hurricane glass filled with ice. Slowly pour a mixture of chilled pineapple juice and orange juice over the ice, maintaining the distinct layers. To add a touch of effervescence, combine a small amount of blue food coloring with sparkling water and gently pour it over the layers. For a final flourish, garnish with a slice of fresh orange.
Read next: How to Plan a Pride Party
2. Red: Negroni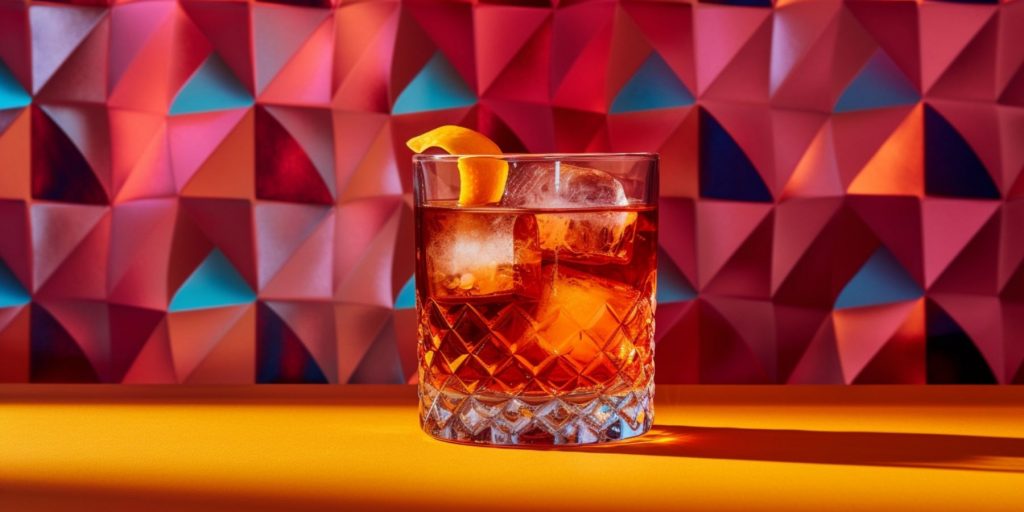 Red-hued Pride month cocktails do not come any more classic than the dashing Negroni. Combining equal parts Campari, Bulldog Gin, and Cinzano Vermouth Rosso, this suave sipper makes a great aperitif and pairs well with savory snacks like olives, salami, and charcuterie. Love a bit of sparkle? Do as Emma D'Arcy does, and pour your guests a Negroni Sbagliato, with Prosecco in it!
More sparkles this way: Shimmering Sensations: How to Make Cocktails Sparkle
3. Orange: Aperol Spritz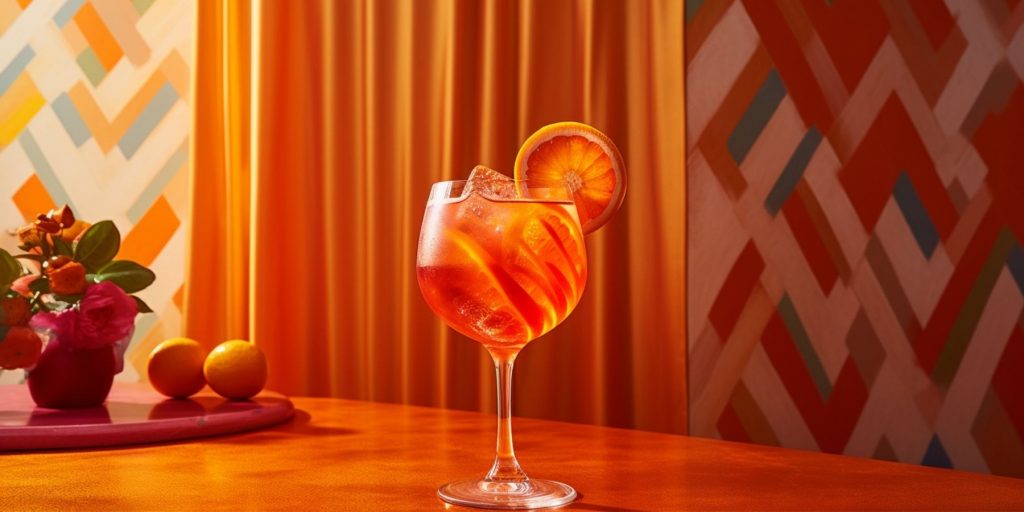 For a Pride-themed cocktail that just about everyone will enjoy, go with an Aperol Spritz. Combining Aperol, Prosecco, and soda water, this is one of the easiest cocktail recipes to master, leaving you with plenty of time to relax with your friends and enjoy your Pride celebration in style.
Read next: 20 Aperol Cocktail Recipes to Try Today
4. Yellow: Bee's Knees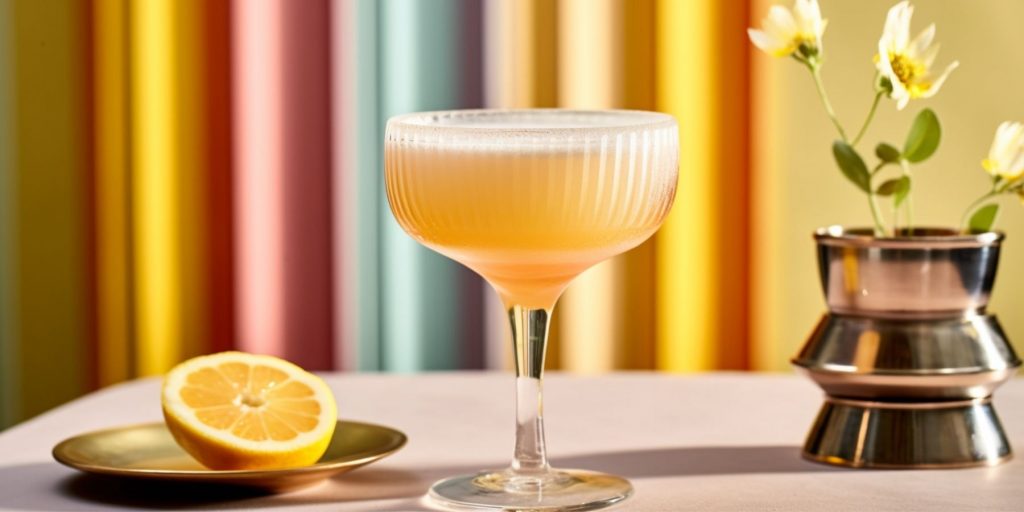 If you love a bougie old-school vibe, go with a bright and buzzy Bee's Knees. This classic gin-based drink exudes all the jazz and glamor of the 1920s. It's something you'll want to sip wearing a sequined chiffon dress, or a dapper suit topped with a jaunty fedora.
Yes, honey! 12 Honey Syrup Cocktails that Zzzing with Sweetness
5. Green: Grasshopper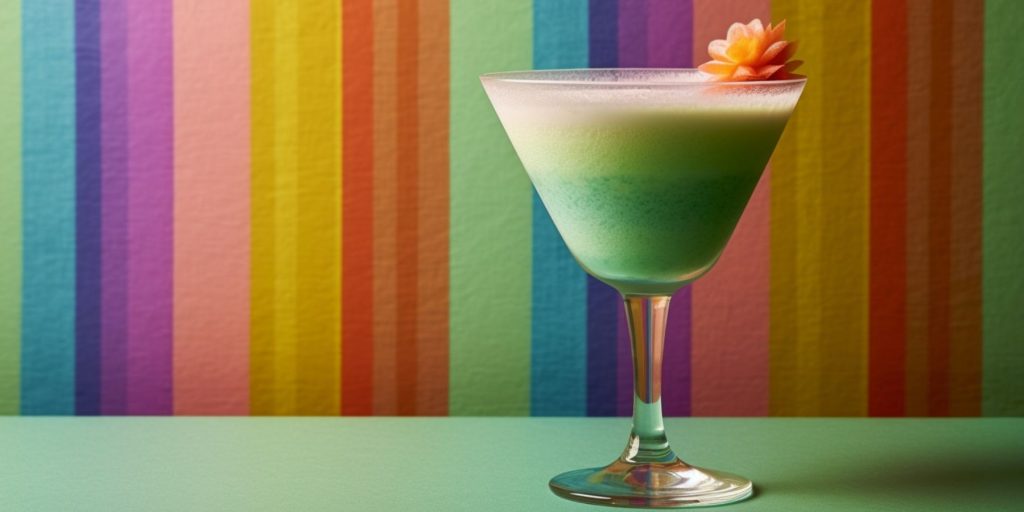 For an easy rainbow cocktail to round off an evening in style, go for an indulgent Grasshopper. Made with crème de cacao, crème de menthe, and heavy cream, it's a mint-chocolate dream of a drink that has oodles of Golden Era charm.
More nightcap delights: 8 Best After-Dinner Drinks to Delight Your Guests
6. Blue: Blue Hawaiian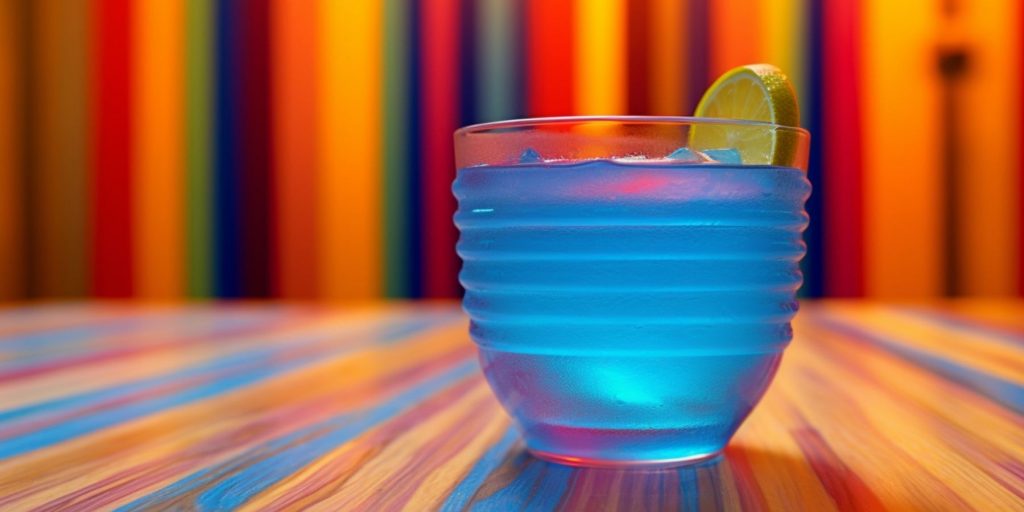 Wondering how to make a rainbow cocktail that celebrates that sensational cerulean hue? Treat your crew to a Blue Hawaiian! Featuring Wray and Nephew rum, blue curaçao, cream of coconut, pineapple juice, and lemon juice as ingredients, it's simultaneously creamy and refreshing with a delightful tropical vibe.
Read next: 15 of the Best Tiki Cocktails
7. Purple: Aviation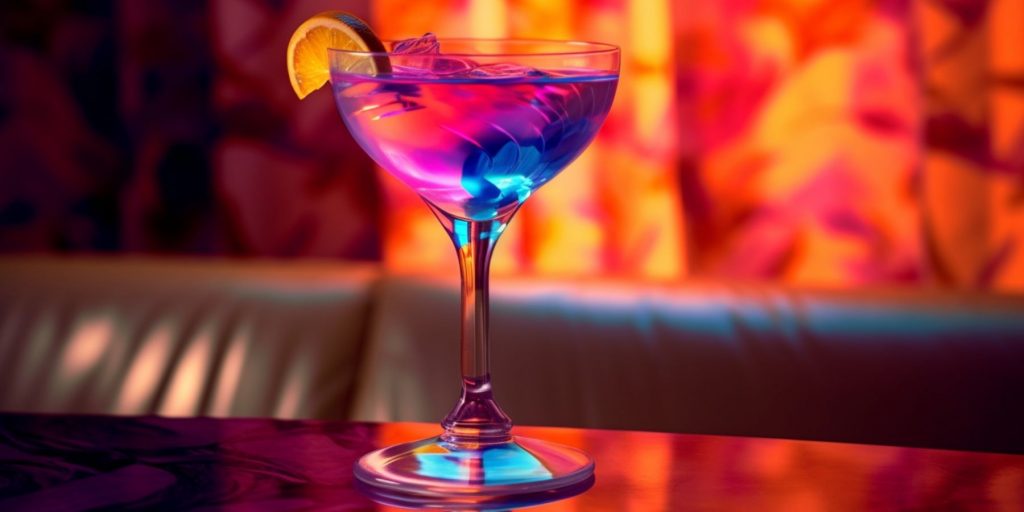 Another picture-perfect rainbow cocktail drink that never seems to go out of style is the pretty-in-purple Aviation. Its distinct lavender color comes from Crème de Violette, a rare liqueur that is made from and tastes like violets. This gin-based cocktail is a delicate treat to slowly sip over dessert, like a rice pudding or a berry shortcake.
Retro inspo: 12 Prohibition-Era Cocktail Recipes from the Roaring Twenties
8. Indigo: Dusky Cosmo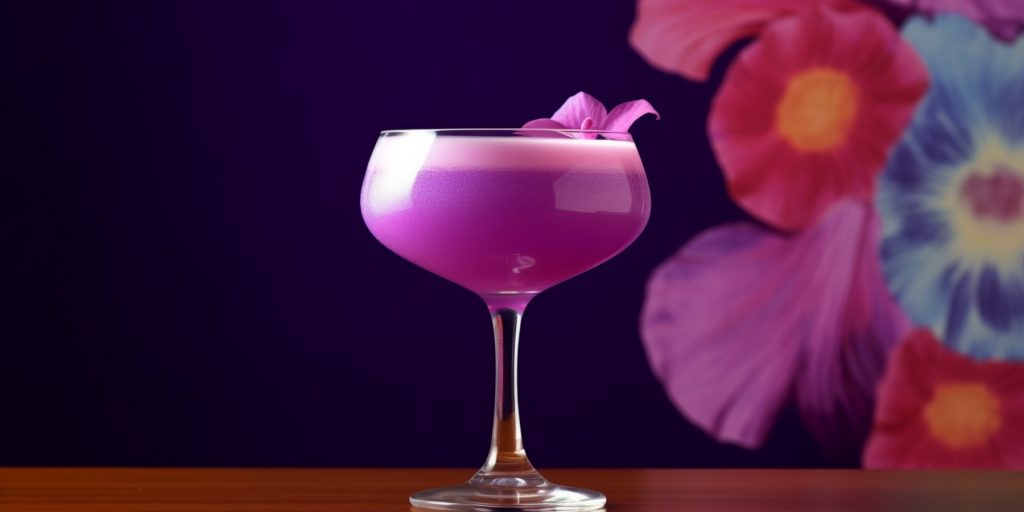 So, the superbly stylish Cosmopolitan is normally a peppy pink color, but for Pride parties, we like to get a little experimental and add a dash of blue curaçao or Crème de Violette to the existing recipe to give the drink a dusky look and represent indigo in the rainbow spectrum.
***
BUT WAIT friends, there is more! The following three cocktails were specially developed for #PrideMonth2023 in a gorgeous collaboration between SKYY Vodka and iconic NYC bartender and author John deBary. These brand-new creations are everything you need to host a fabulous rainbow cocktail party and more…
9. Castro Collins
Serves one
Ingredients
1.5 oz SKYY Vodka

1 oz Hibiscus-chili grenadine

0.5 oz Fresh lime juice

6 oz Sparkling water
Method
Combine all rainbow cocktail ingredients in a Collins or highball glass. Add ice and stir.

Garnish with an edible (or origami) flower and serve with a straw.
Recipe for hibiscus-chili grenadine
In a medium saucepan, combine 1 cup 100% pomegranate juice, 1 cup granulated sugar, 1 cup dried hibiscus flowers, and 2 teaspoons chili powder such as Korean kochukaru. Before adding heat, let it steep for 20-30 minutes. Then, with low-medium heat, stirring occasionally for 10-15 minutes until the sugar is dissolved completely. Allow to cool and strain with a fine mesh strainer such as a gold coffee filter. It will keep for two weeks in the refrigerator or up to three months if frozen.
10. Market Street Mai-Tai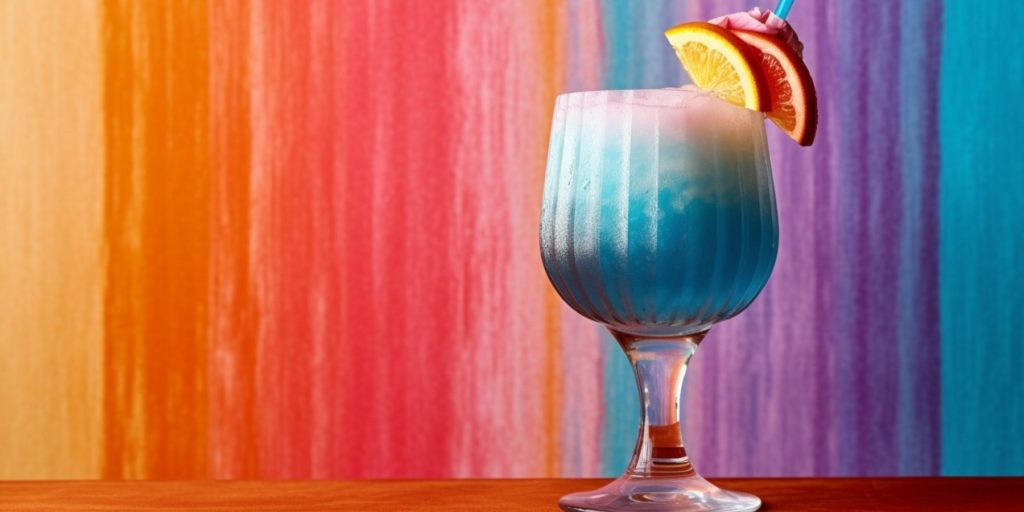 Serves two
Ingredients
1.5 oz SKYY Vodka

1 oz SKYY Blood Orange Vodka

4 oz Pineapple juice (fresh is preferred)

1 oz Simple syrup

0.75 oz Fresh lemon juice

½ tsp Blue spirulina powder

1/8 tsp Vanilla extract

3-4 Drops of almond extract

8 cups Ice
Method
Combine all ingredients in a blender and blend on medium for 10 seconds, until smooth.

Pour into old-fashioned glasses and garnish with mint and dust with powdered sugar.
Learn more: Easy syrups for cocktail-making
11. Polk Street Sour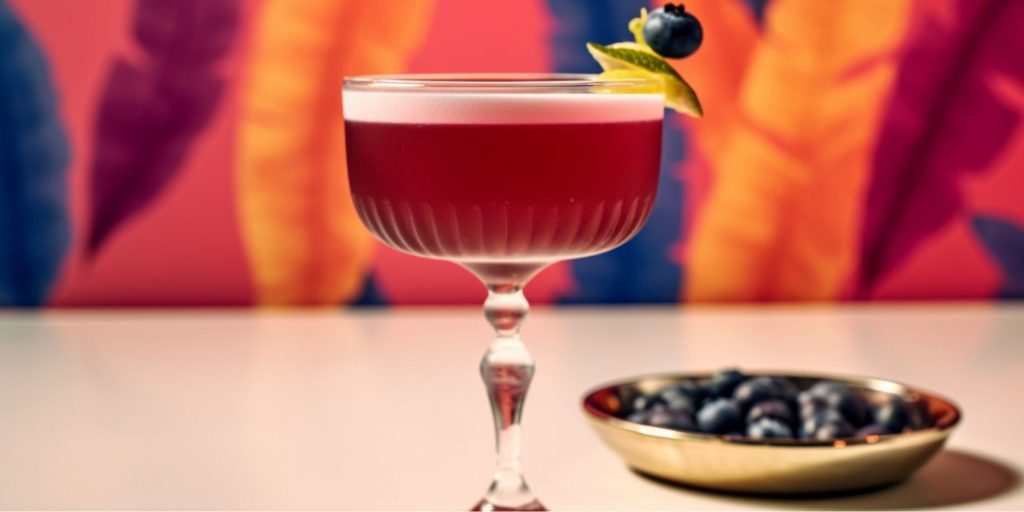 Serves one
Ingredients
2 oz SKYY Vodka

1 oz Simple syrup

0.5 oz Fresh lime juice

0.5 oz Plain low-fat yogurt

5 Blackberries
Method
Add blackberries and simple syrup to a cocktail shaker and muddle to pulverize berries.

Add remaining ingredients and shake vigorously with ice for 15 seconds.

Fine strain into a cocktail coupe. Garnish with 3-4 turns of freshly ground black pepper and a sage leaf.