14 Egg-citing Easter Cocktails to Celebrate a Hoppy Spring in 2023
March 05, 2023 by Anna-Bet Stemmet
Easter is just around the corner, and what better way to celebrate than with some delicious Easter cocktails? Whether you're hosting a springtime brunch or just looking to enjoy some festive drinks, these cocktails will put a spring in your step. From sweet and fruity to bubbly and refreshing, there's something for everyone in this line-up of Easter-inspired drinks. So, grab your shaker, and let's get mixing!
1. Mini Egg Martini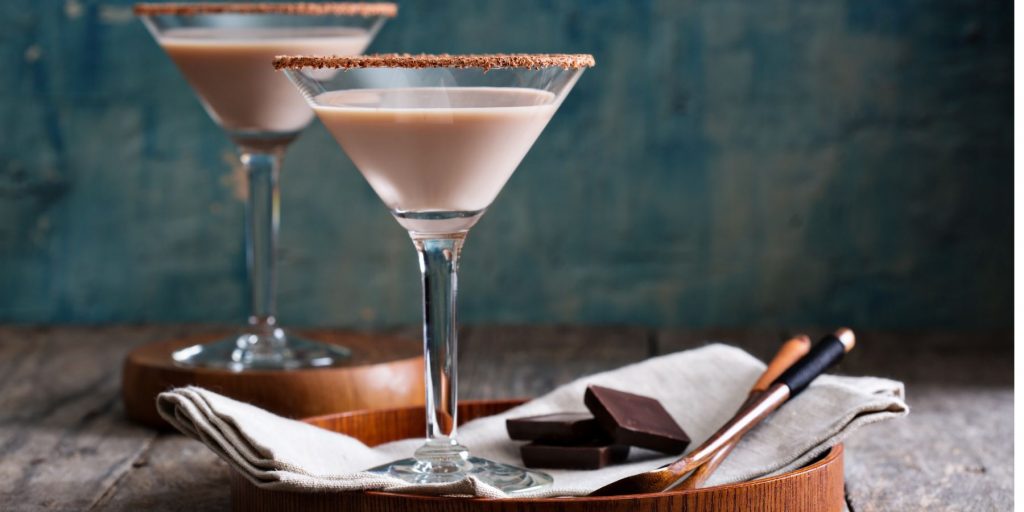 For an Easter cocktail that really leans into the theme with gusto, we love the Mini Egg Martini. Begin by crushing a handful of mini chocolate eggs using a pestle and mortar, then scoop the crushed eggs onto a small plate. Take a martini glass and lightly brush the rim with honey using a pastry brush. Dip the rim of the glass into the crushed chocolate eggs to create a decorative coating, and place the glass in the fridge to chill until it's time to serve.
To make the cocktail, combine 1 oz crème de cacao, 1 oz cream liqueur, 1.5 oz SKYY Vodka, a teaspoon of honey syrup, and ice in a cocktail shaker. Shake until frosty, strain into the prepared glass, and serve.
More Martini magic: 22 Types of Martinis You Should Know
2. Elderflower & Herb Cooler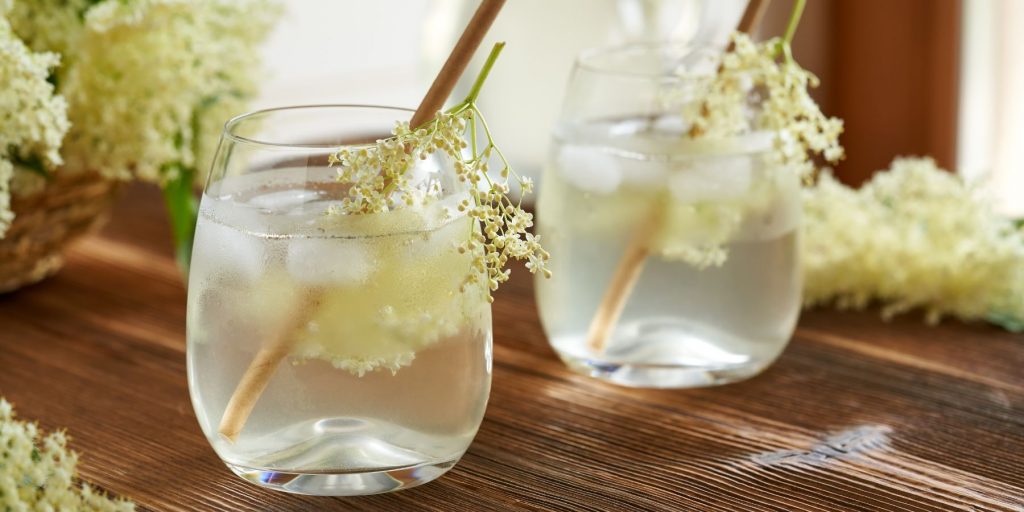 Elderflower cocktails are a perfect choice for springtime, embracing the floral theme in the most delicious way. Shake up an Elderflower and Herb Cooler batch drink for your Easter crowd if you want something pretty on the table. Bonus points if you make your own floral ice cubes.
In a serving jug, combine 2 oz elderflower cordial, 5 oz elderflower liqueur, and 5 oz Bulldog Gin with your floral ice. Stir until the flavors are well combined, then pour the mixture into serving glasses. Top it off with club soda and you've got yourself a unique and refreshing batch cocktail to serve this Easter.
Or a mocktail perhaps? 8 Easy Mocktails for Simple and Clean Sipping
3. Old Fashioned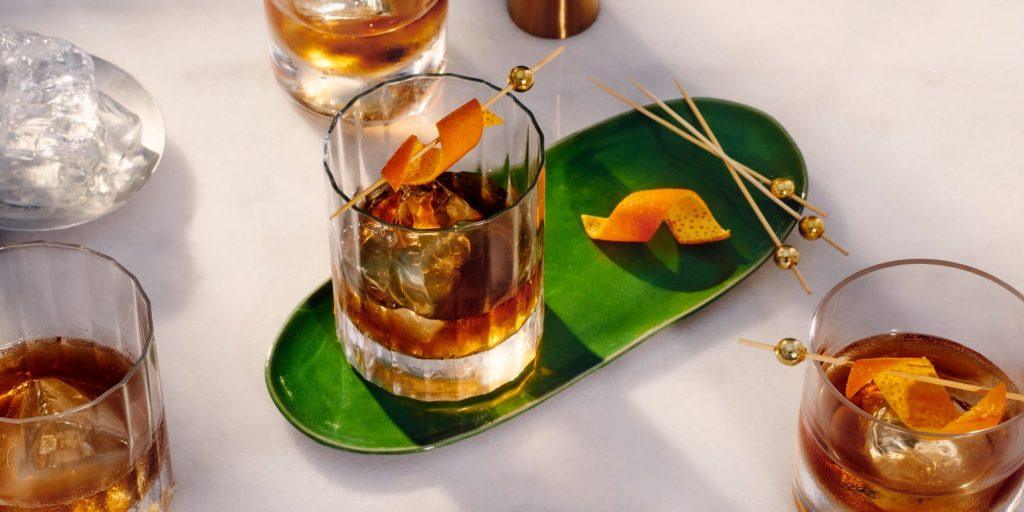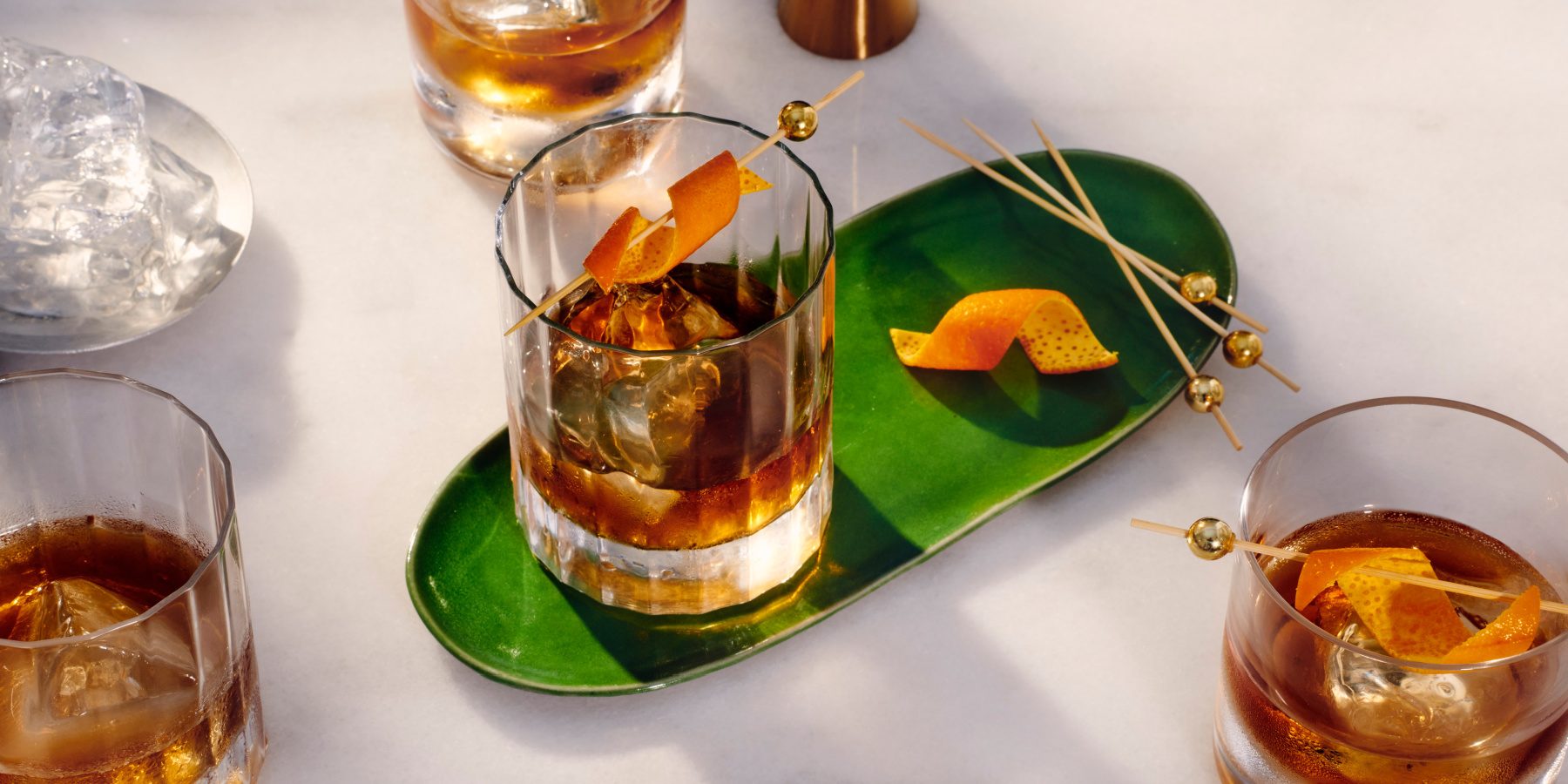 As far as classic cocktails go, few are as revered and delicious as the Old Fashioned. This drink is a true masterpiece of mixology, blending the robust flavor of whiskey with the sweetness of sugar and the complexity of bitters. The result is a drink that is bold and rich, with a perfect balance of sweet and bitter notes. Adding an orange slice or cherry garnish creates an extra layer of flavor and aroma, making each sip a superb sensory experience.
4. Chocolate Martini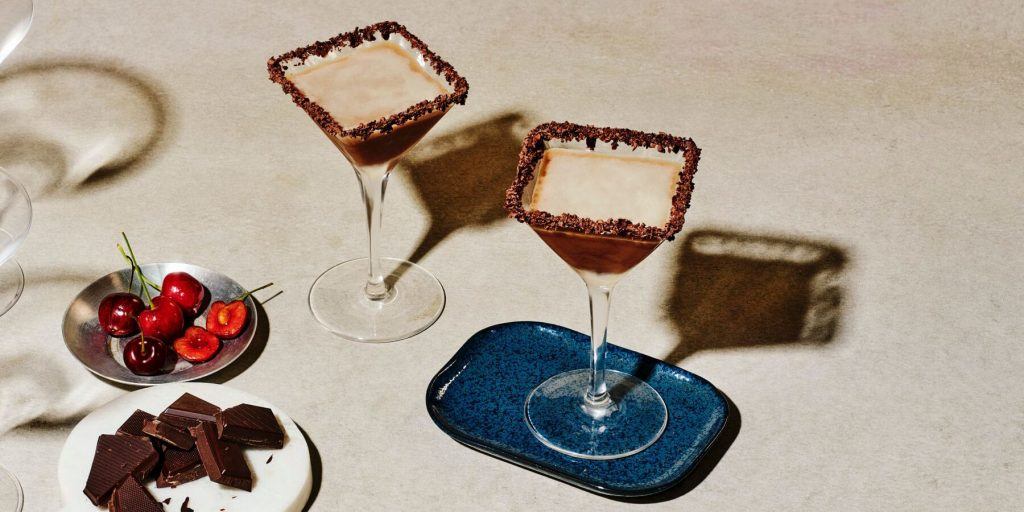 Indulge in a decadent treat this Easter with a rich and creamy Chocolate Martini. Made with smooth, velvety chocolate liqueur and a splash of smooth, silky SKYY Vodka, this cocktail is the perfect way to elevate your Easter candy experience. Served in a chilled glass, each sip is a heavenly blend of chocolatey goodness, with just the right amount of richness.
5. Mudslide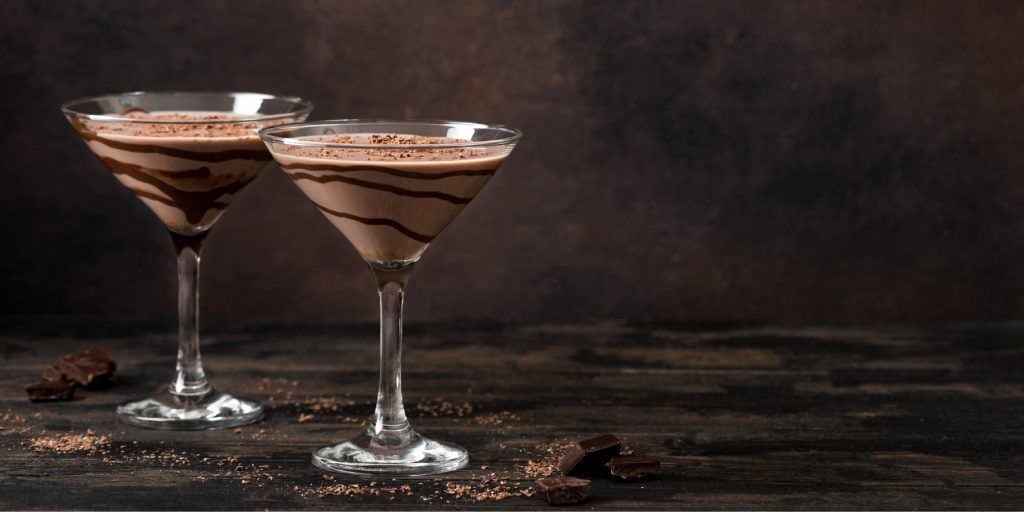 The iconic Mudslide cocktail is made with creamy Irish cream liqueur, smooth vodka, and a generous splash of coffee liqueur – the perfect way to unwind after a busy day of egg hunting. Each sip is a decadent blend of creamy, chocolatey goodness, with a lovely kiss of SKYY Vodka lingering at the end.
6. Strawberry Champagne Cocktail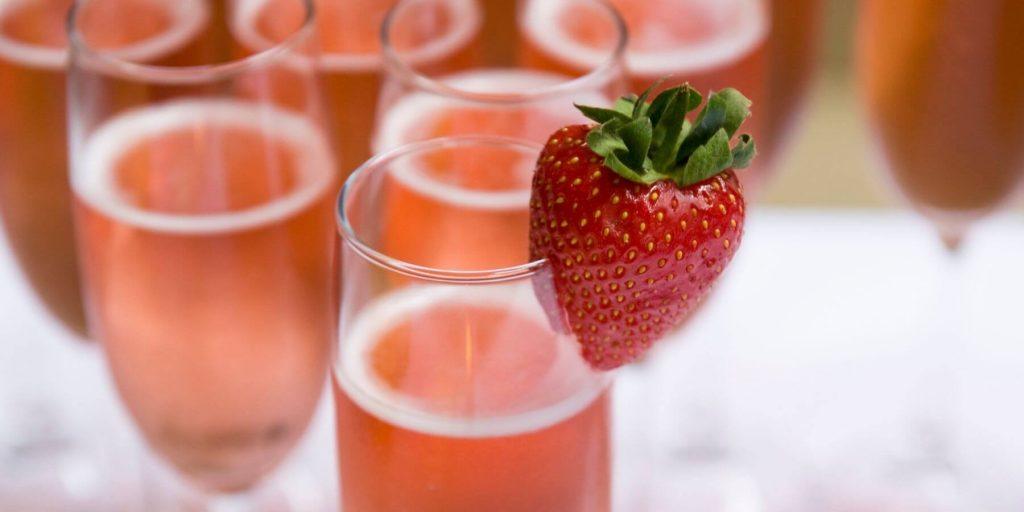 If you're hosting Easter this year and want to impress your guests with a refreshing and elegant cocktail, look no further than the Strawberry Champagne Cocktail. Made with crisp and bubbly champagne, sweet strawberries, and a touch of vodka, it's a perfect drink to celebrate the season.
7. Passionfruit Gin Cocktail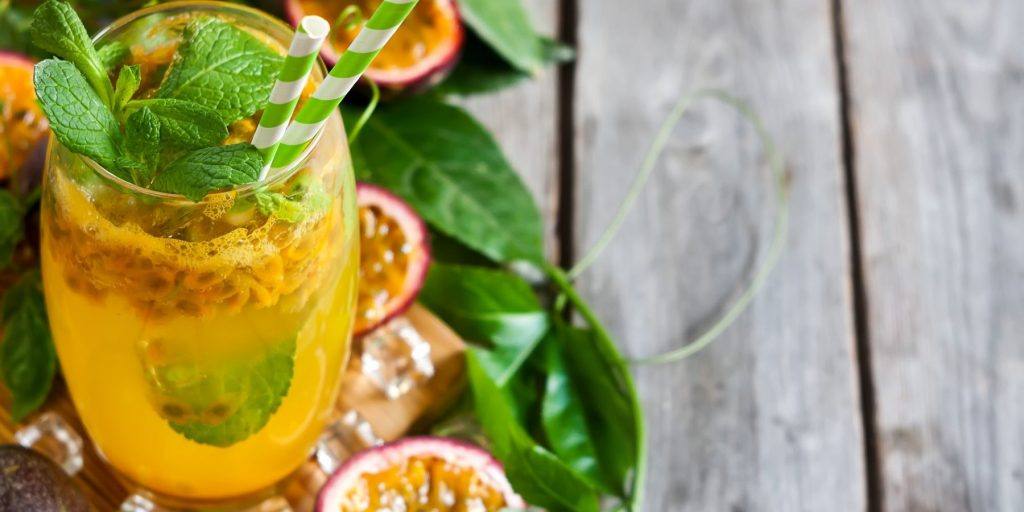 Elevate your Easter cocktail ideas with a delightful Passionfruit Gin Cocktail. Made with gin, tangy lemon juice, fragrant passionfruit, and a splash of simple syrup, this drink has a perfect balance of sweet and sour. Topped off with a splash of bubbly club soda, each sip is a crisp and refreshing burst of flavor, making it the perfect beverage to celebrate the season.
8. S'mores Martini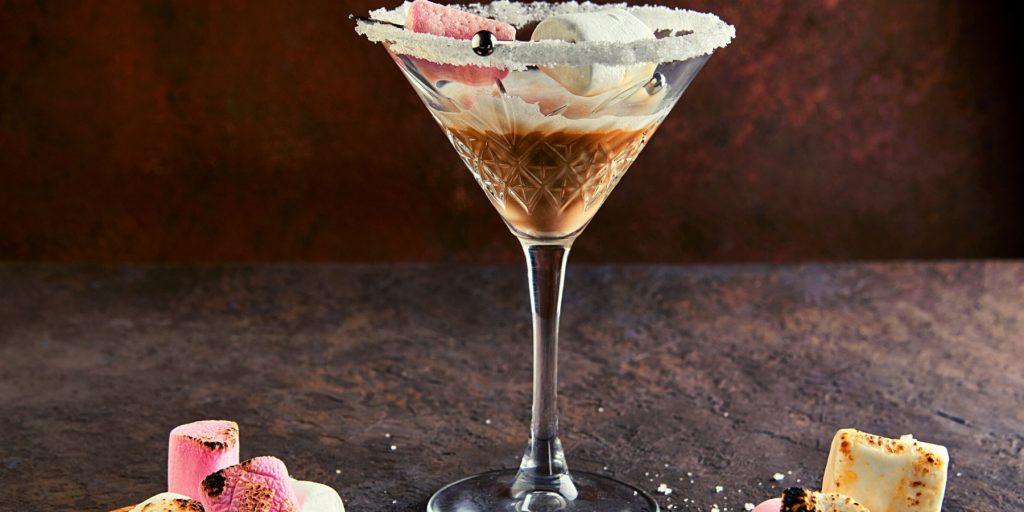 Easter cocktails in 2023 just got an upgrade with the decadent S'mores Martini. This fun and festive cocktail is made with velvety chocolate liqueur, smooth and creamy marshmallow-infused vodka, and a generous splash of Wild Turkey Bourbon for an extra kick. The addition of heavy cream adds a luxurious texture that complements the richness of the chocolate and bourbon.
9. Brandy Alexander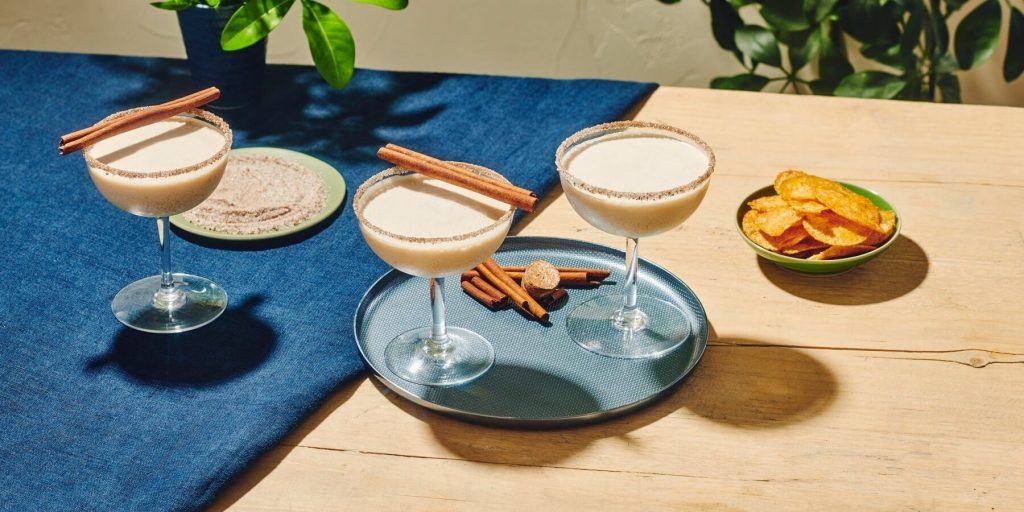 When it comes to classic cocktail recipes, the Brandy Alexander is a true standout. Made with rich Bisquit & Dubouché Cognac, decadent chocolate, and a generous splash of cream, this drink is a luxurious indulgence. Each sip is smooth and velvety, with the warmth of the brandy perfectly balanced by surreptitious sweetness.
10. Vodka Cranberry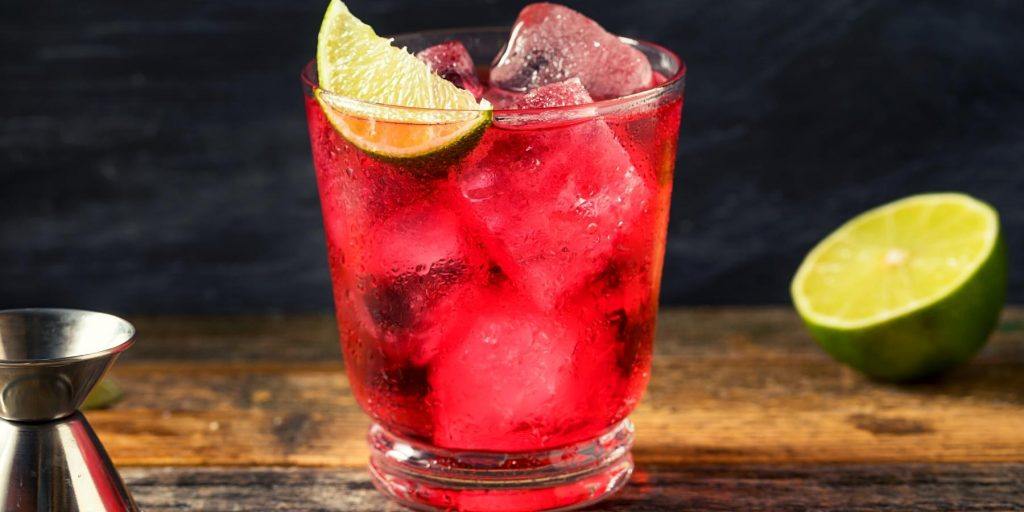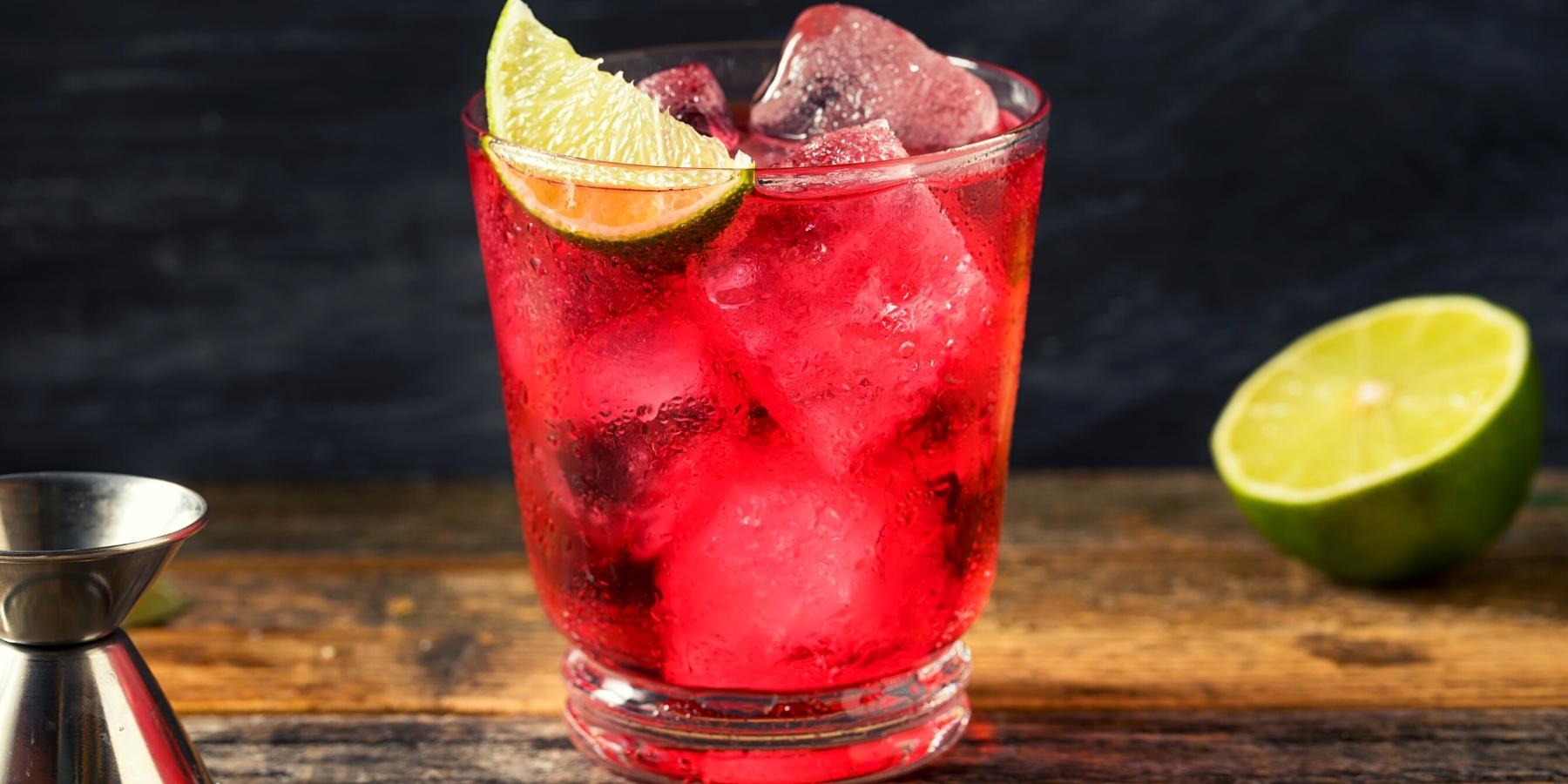 Add some zing to your festive celebrations with a Vodka Cranberry cocktail! This bright and refreshing drink is the perfect way to welcome springtime and all the joys of the season. Made with smooth and crisp vodka and tangy cranberry juice, it is the perfect drink to mix up in a batch to serve a crowd.
11. Limoncello Spritz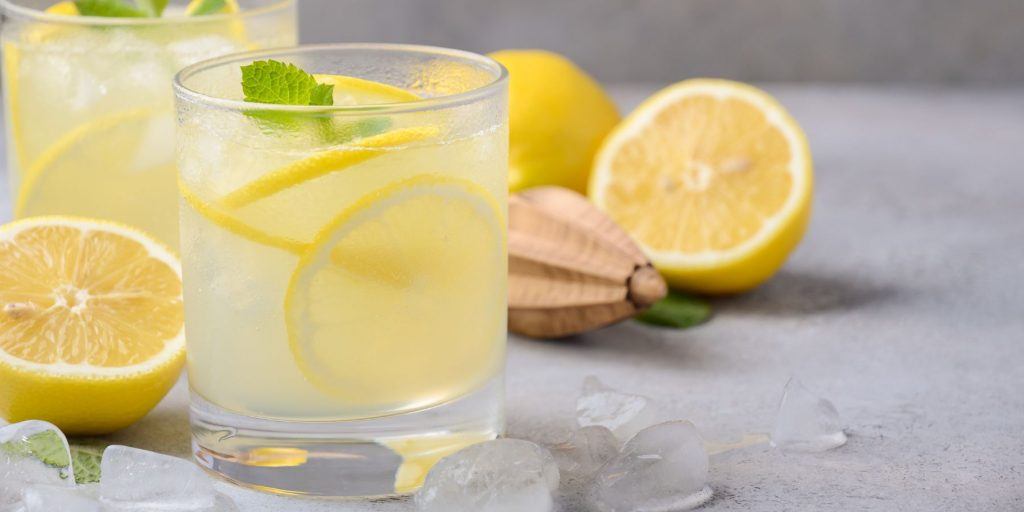 Add some sparkle to your Easter brunches with a Limoncello Spritz! This bright and bubbly cocktail is a perfect balance of tangy and sweet flavors. Made with the crisp and refreshing Prosecco, zesty and citrusy Limoncello, and topped with a splash of fizzy club soda, this cocktail is perfect for a celebratory brunch.
12. Mint Julep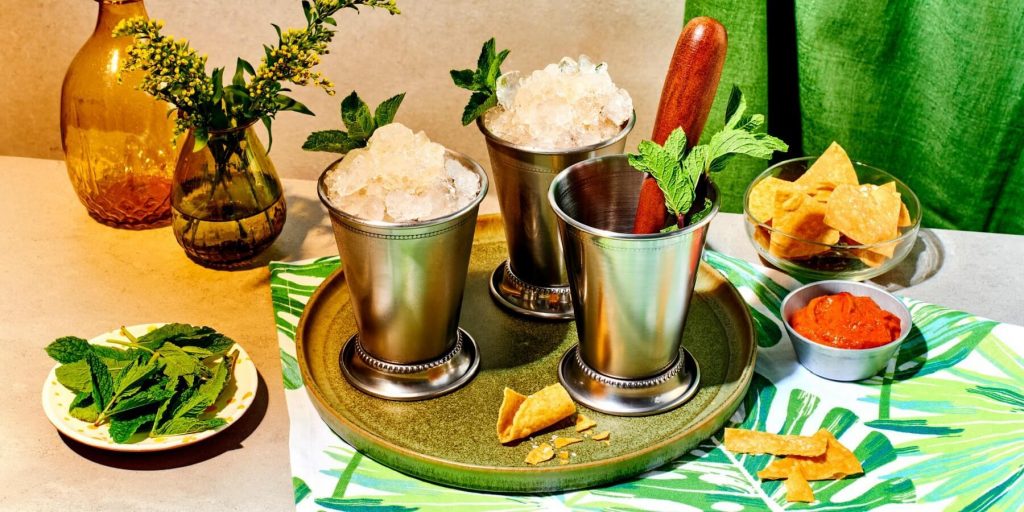 Sipping on a cool and refreshing Mint Julep is like taking a journey through time, back to the days of Southern hospitality and genteel living. Whether you're relaxing on a warm spring afternoon or enjoying an evening soirée, the Mint Julep is the perfect way to add a touch of elegance and sophistication to your gathering.
13. Tequila Sunrise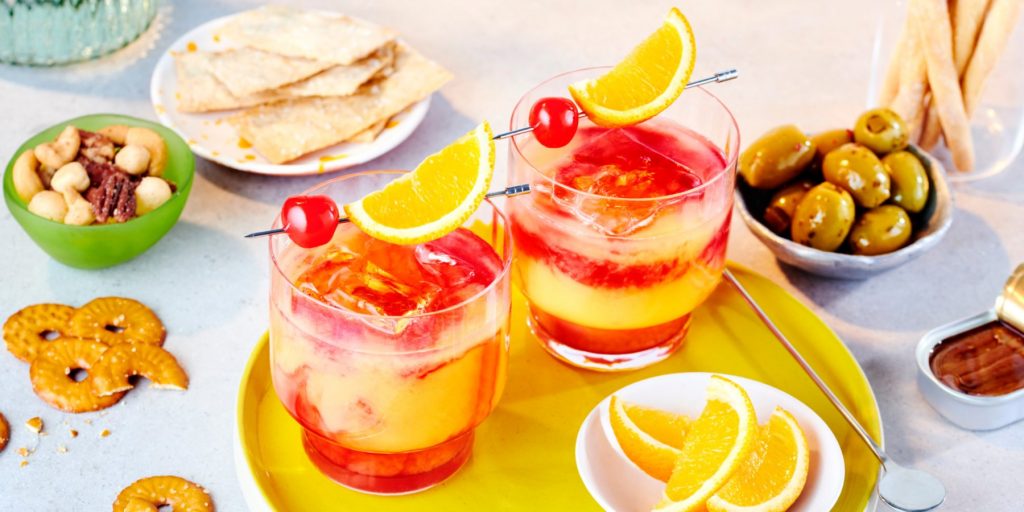 The classic Tequila Sunrise is a vibrant blend of tequila, orange juice, and grenadine, that creates a beautiful gradient of colors reminiscent of a stunning sunrise. The sharp, tangy flavor of the tequila is beautifully balanced by the sweet, fruity notes of the orange juice and the syrupy richness of the grenadine.
14. Negroni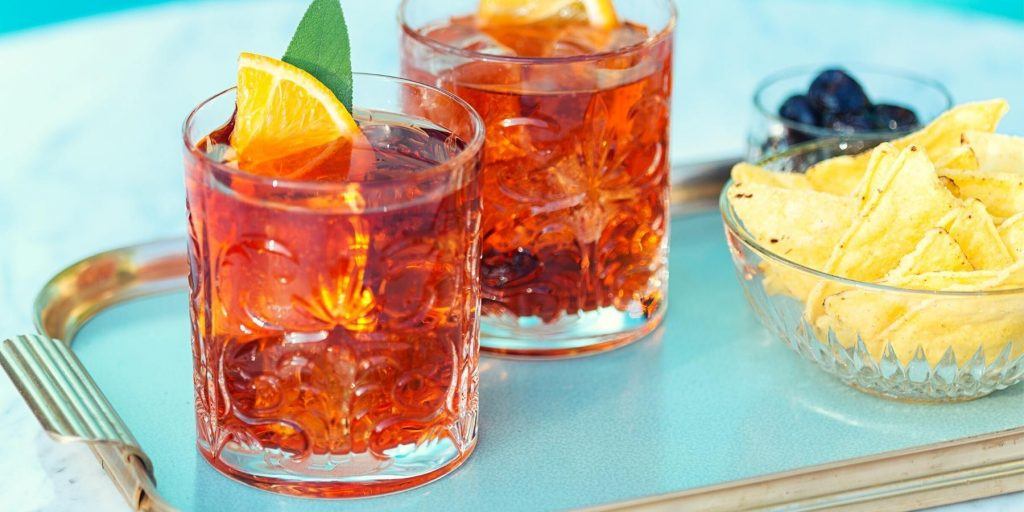 The Negroni is a perfect aperitif to serve before your Easter meal, and it pairs beautifully with a wide range of foods, from savory appetizers to sweet desserts. Its rich and robust flavor profile makes it a perfect match for bold and flavorful dishes, such as roasted meats or spicy charcuterie boards. So why not shake up a batch of Negronis for your Easter celebration, and let this classic cocktail be the star of the show?
Learn more: What is an Aperitif and When is it Served?
FREQUENTLY ASKED QUESTIONS
There are plenty of delicious side dishes to choose from when it comes to an Easter meal. Some of the best options include roasted asparagus, glazed carrots, green beans with almonds, creamy scalloped potatoes, devilled eggs, and a spring salad with strawberries and feta cheese. These dishes not only complement the main course, but they also add a colorful and flavorful touch to your Easter feast.