All the Spicy Cocktail Recipes You Need If You Like It Hot
November 01, 2022 by Sonja Edridge
If you love fiery flavors, embrace the heat with our list of spicy cocktails. We've got every level of spiciness, as measured by the Scoville scale, to suit your flame tolerance. Get ready to turn up the heat!
1. Bloody Maria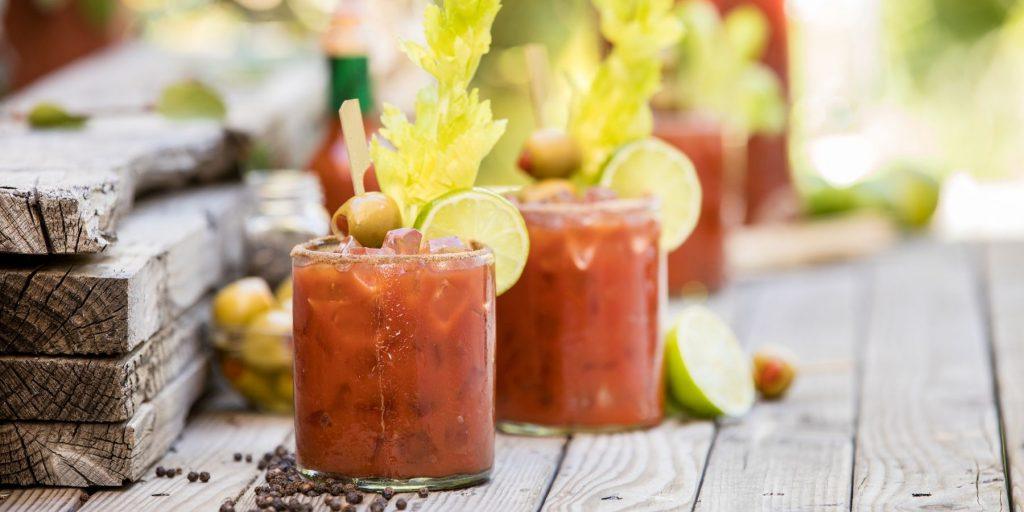 The Bloody Maria recipe is a twist on a classic Bloody Mary. If you prefer tequila to vodka, then this cocktail has your name on it. It has the salty-savory taste thing going on with all the tang of tomato juice and spices. Pour it with Mexican clam or clamato juice if you want to be super traditional. To make one, shake up 2 ounces of good tequila with 4 ounces of tomato (or clam) juice. Add a good squeeze of fresh lemon juice, 1/2 tablespoon of horseradish, 4 dashes of Worcestershire sauce and 4 or 5 dashes of hot sauce. Sprinkle with celery salt and black pepper, and garnish like there's no tomorrow! Lemon and lime wedges, sticks of celery and a few jalapeño slices.
2. Spicy Margarita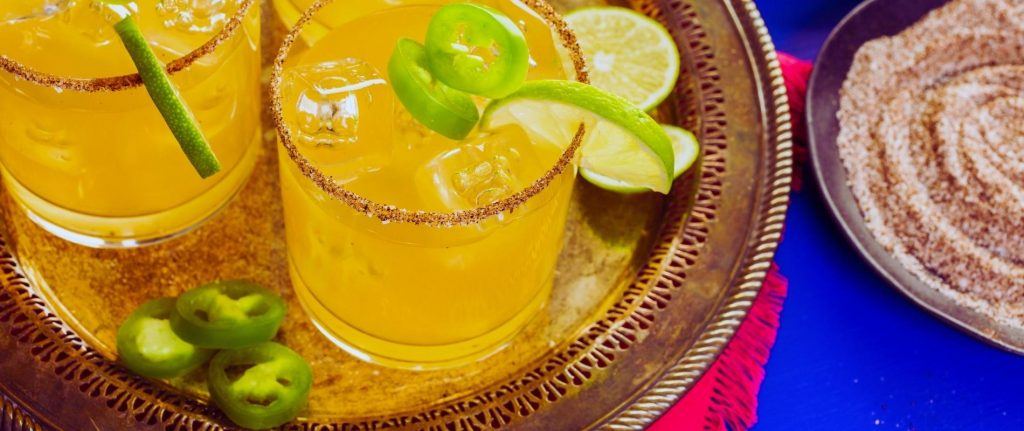 A bit of trivia for you: did you know the Margarita is the most-ordered cocktail in America? Put a (gentle) spicy spin on your classic Marg and try our Spicy Margarita. Grab that jar of jalapeños from your fridge and get mixing. If you're hosting a Mexican-themed party and have invited a crowd, then it's a perfect recipe to bulk up and pour into a pitcher.
3. Habanero Blood Orange Margarita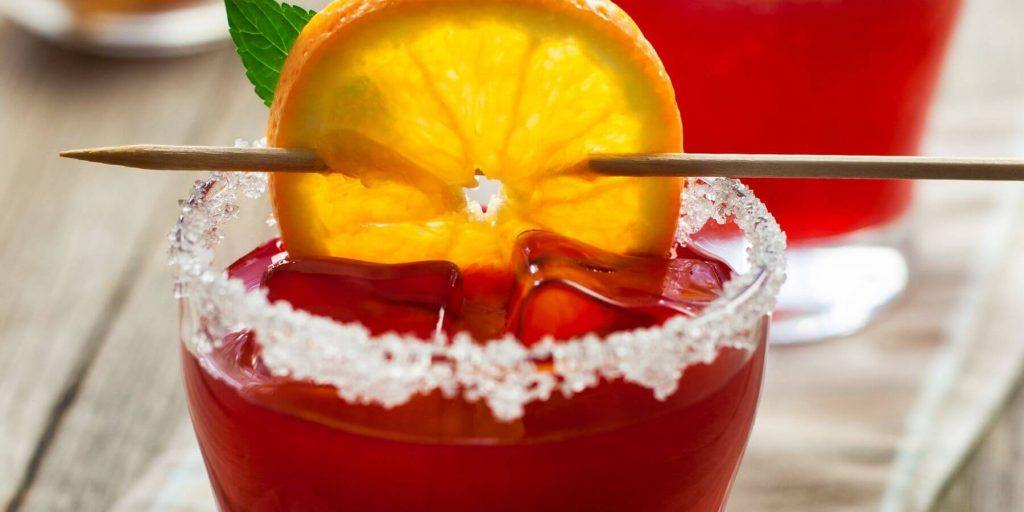 The Habanero Blood Orange Margarita is a refreshing twist on the classic with a complex sweet-citrus boost of blood orange juice and Grand Marnier. Mix in the bitterness of Campari, the fire of a habanero and kick of tequila, and you'll have one of the best Margaritas for the books.
Find out more: Why We Love National Margarita Day
4. Pineapple Chili Margarita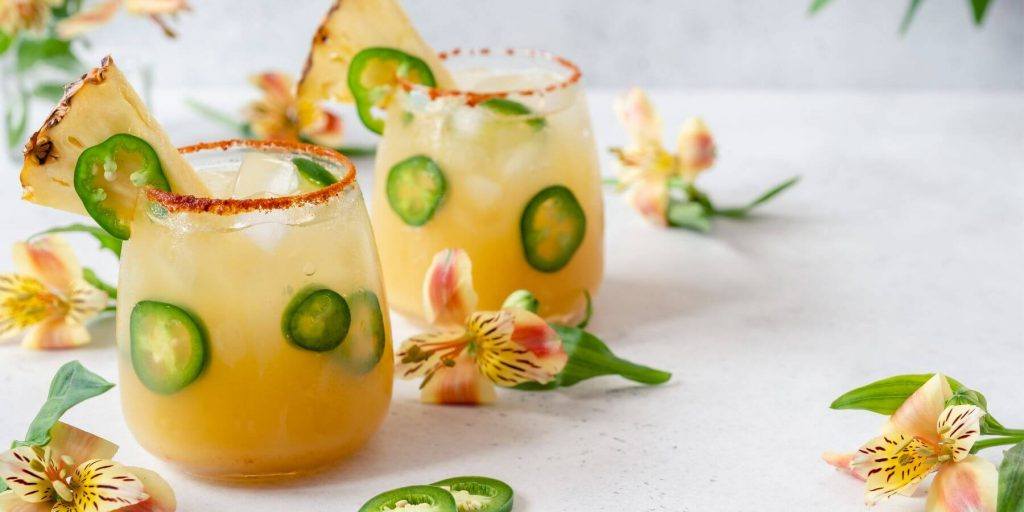 There are endless variations of the classic Margarita to try, so we're lining the Pineapple Chili Margarita up next! In foodie land, pineapple and chili are a match made in heaven, so let's make cocktail bliss. Mix up our Habanero Blood Orange Margarita recipe above with a few tweaks. Add a sweet-and-spicy tajín rim to your glass and swap the blood orange juice for fresh pineapple juice. For extra kicks, add a splash of hot sauce! How hot can you go?
More Marg recipes: What is the Best Margarita Recipe? 10 Ways to Make a Margarita
5. Michelada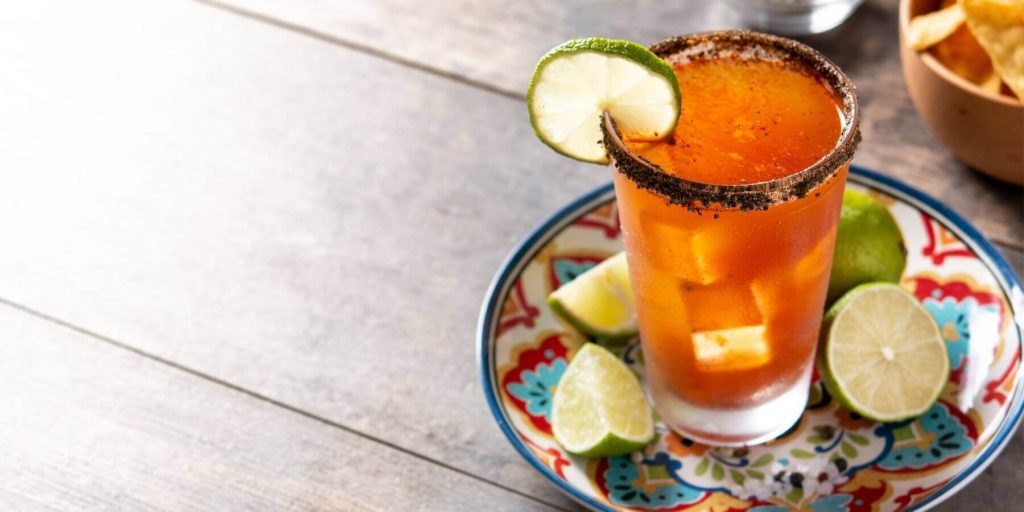 Loosely translated from Spanish, Michelada means "my cold beer". If you like a brewski, then our Mexican Beer Michelada will be right up your alley. It has all the savory vibes of a Bloody Mary and Bloody Maria but it's mixed with beer and lime juice. If you're game, go the authentic route and stir it up with clamata (clam and tomato) sauce.
Brewski fans, read on: 10 Beer Cocktails For The Win
6. Spicy Paloma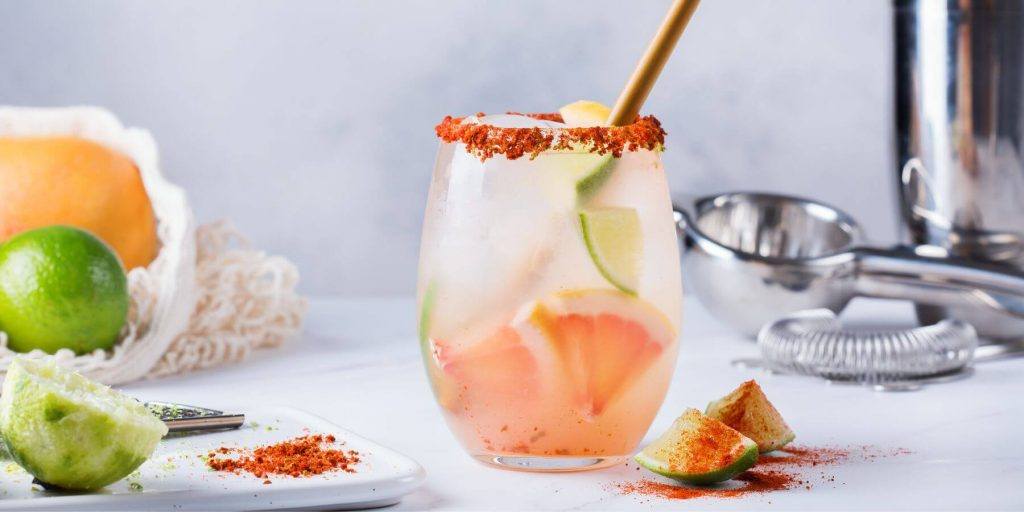 The Paloma is Mexico's number one cocktail and is a tangy, uber-zesty mix of grapefruit juice, lime juice and club soda. To make one, replace the agave sweetener with an easy-to-make jalapeño simple syrup. It's got quite a kick, so sip our sunny cocktail slowly and pair it with fish tacos or spicy BBQ wings for a perfect match!
Celebrating summer: 13 Easy Tequila Summer Cocktails for Beginners
7. Hot in Rio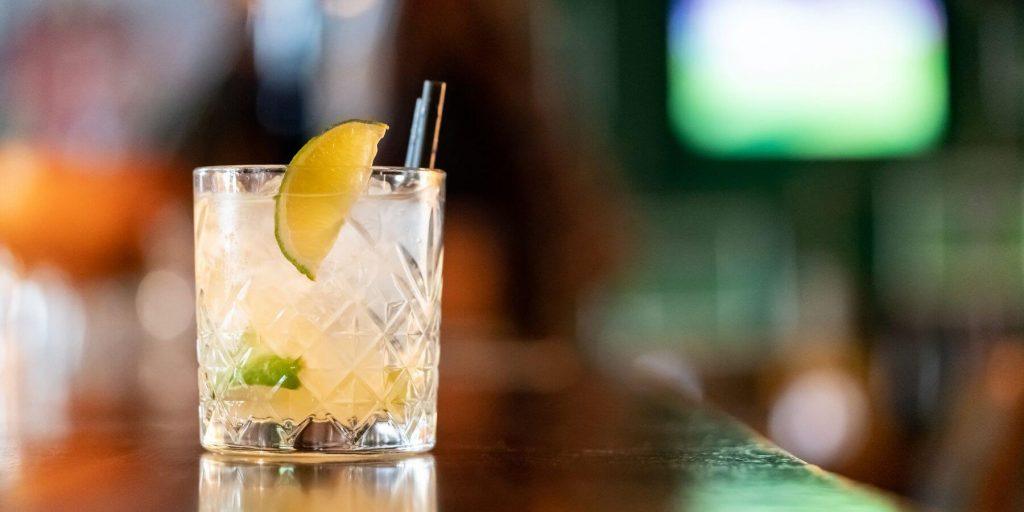 The irresistible Hot in Rio cocktail is made with cachaça, a sweet and spicy distilled spirit made from fermented sugarcane juice. If you're a fan of Caipirinha, then you'll be familiar with this spirit. To make this bold, tasty cocktail you need: 2 ounces of cachaça, the juice of a freshly squeezed lime, ½ ounce of sweet agave. Throw in 3 lime wedges and 3 slices of Serrano chili with a good pinch of salt! Strain this into a tumbler and garnish with a lime wedge and few slithers of chili.
8. Mule Cocktail with Jalapeño Infused Mezcal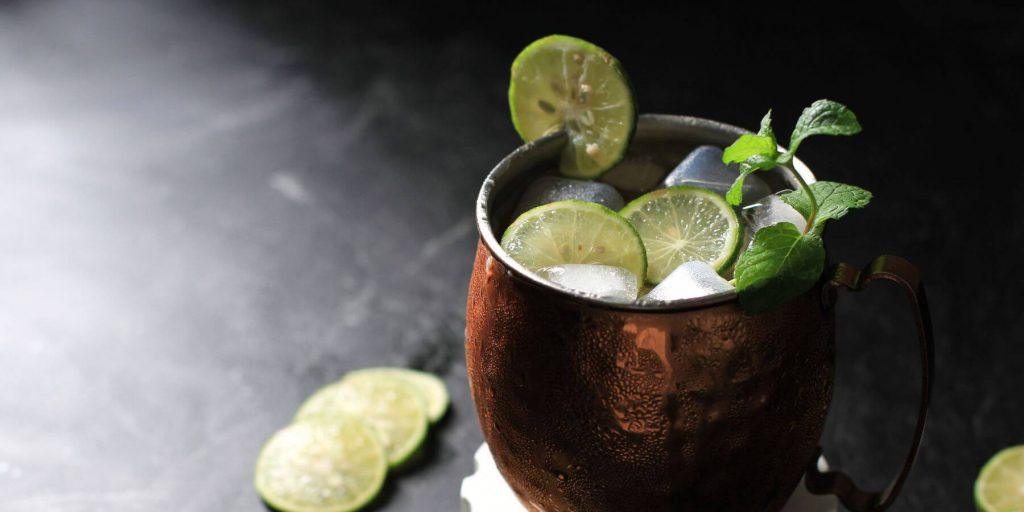 The gorgeous and classic Moscow Mule is probably the most well-known cocktail made with ginger beer. When you give a Moscow Mule a spicy mezcal twist, something magical happens. The smoky mezcal partners with the tropical lime, ginger beer and jalapeño, and sends it into another dimension! To make one, muddle 3 lime wedges with a few slices of jalapeños, then follow our Moscow Mule recipe but ditch the vodka for a delicious Mezcal.
Love mezcal: Now Trending: Easy Mezcal Cocktails for Agave Lovers
9. Mango and Serrano Chili Daiquiri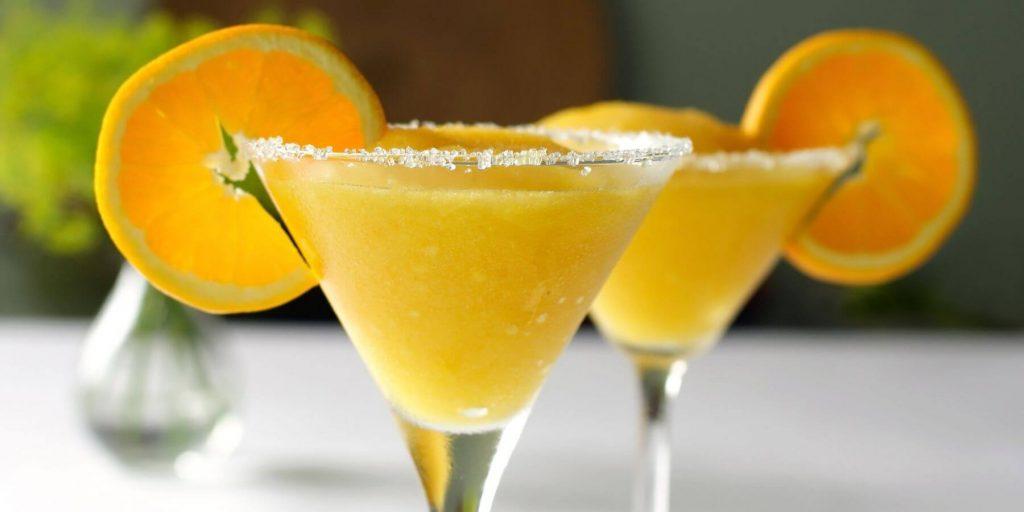 This is the perfect cocktail to serve when it's hot outside and you're craving an icy Daiquiri to cool you down. To make one, follow our easy Mango Daiquiri recipe, but instead of using a regular simple syrup, mix up a Serrano simple syrup.
10. Cucumber Wasabi Martini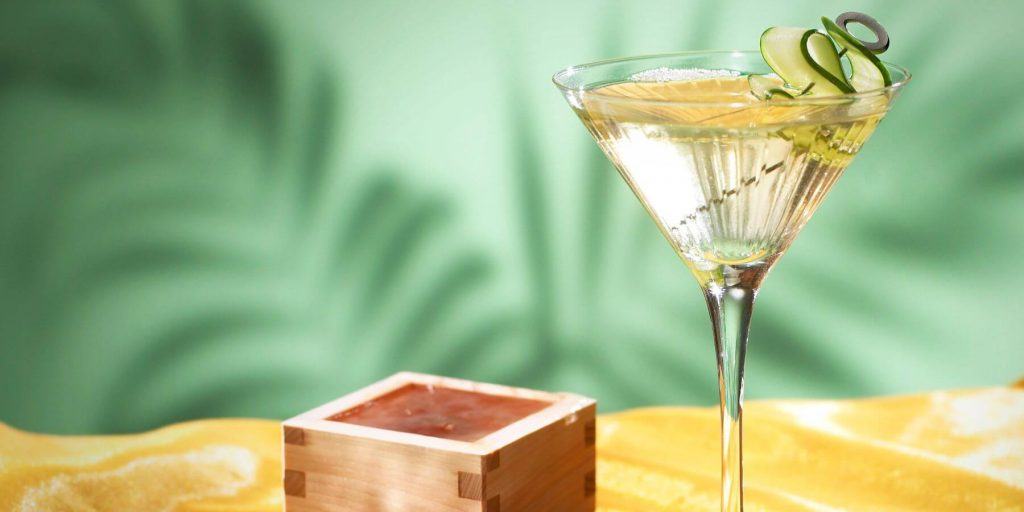 Sip our Cucumber Wasabi Martini when you want to impress your friends with your home bar skills. To make this showstopper cocktail, just follow our Cucumber Martini recipe and add a pea-sized squeeze of wasabi paste into the mix to shake up this spicy drink. Serve it to wow the crowd as pre-dinner drinks, whatever the season.
11. Spicy Jalapeño Gimlet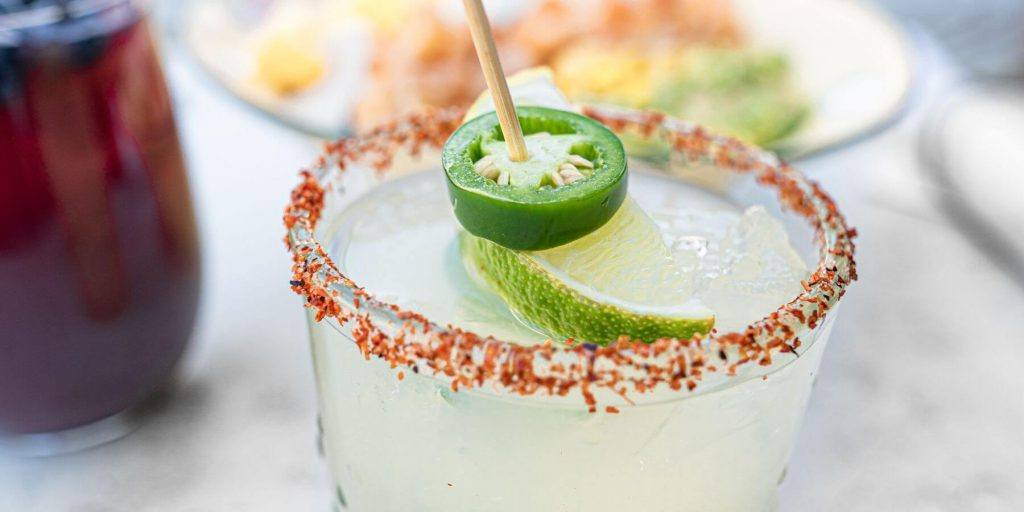 To make our Spicy Jalapeño Gimlet, shake up 2 ounces of Bulldog gin (or Skyy vodka) with 1 ounce of freshly squeezed lime juice. Add ½ ounce of easy jalapeño simple syrup (in place of the regular) and shake it up over ice. And voila, one sip of citrus and it's smooth sailing all the way.
What is gin anyway? What is Gin Made From? The Ori(gin) Story & More
FREQUENTLY ASKED QUESTIONS
There are plenty of spirits that are chili or chipotle-infused and spiced. Likewise, a cinnamon infused vodka is spicy on the palette. However, alcohol like tequila or Galliano can trick the tastebuds as they have a bite but not necessarily because of added spice.
Cocktails with a good fizz help douse the flames of a hot menu. Cocktails topped up with club soda or ginger beer are good options to match with spicy foods. Oak or smoked spirits should be avoided, as they will fuel the fire.
Spicing up a cocktail is so easy and there are a few ways to fire things up. You can add slices of chili directly to your cocktail by muddling it into your cocktail with lime and other ingredients. You can also infuse a simple syrup with jalapeño or Serrano chili and shake into your mix. Garnish is the other path to fuel the fire. Make a sweet-and-spicy tajín rim or add slices or slivers of your favorite chili to the top of your cocktail to add the flame.