Trendy Candy Cocktails for the Ultimate Sugar Rush
October 20, 2022 by Sonja Edridge
Sweet tooth? You've come to the right place. If you're a fan of sweet tasting drinks, our collection of fun candy cocktails is just for you! Check out our favorite 7 drinks with candy in them to really sweeten your senses:
1. Mexican Candy cocktail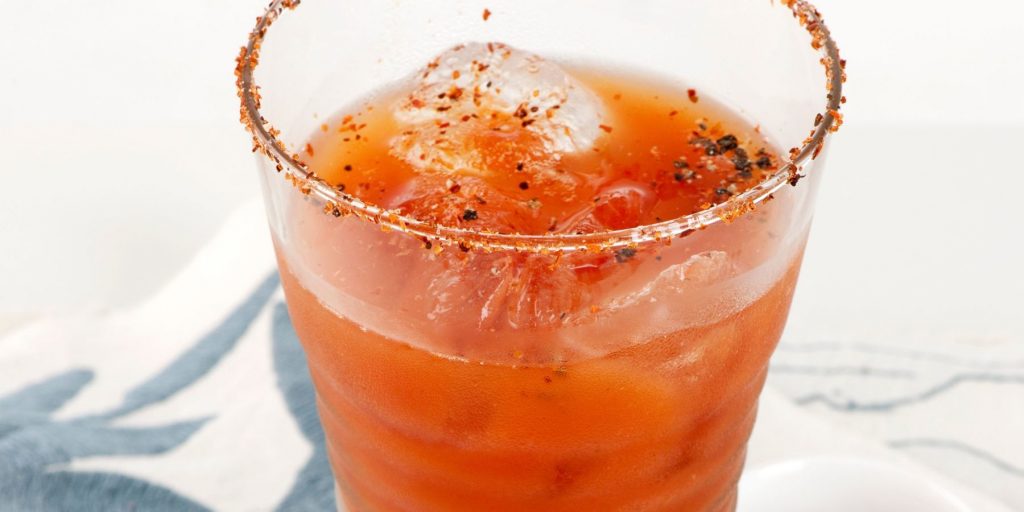 The Mexican Candy cocktail is a lip-smacking watermelon, lime and tequila blend with a fiery chlli spiced tajín rim. The inspiration for this cocktail comes from a beloved Mexican watermelon-flavored candy that's dusted in a hint of spice. So, get mixing, line up the playlist and bring on the dancing shoes.
2. Pop Rocks Kamikaze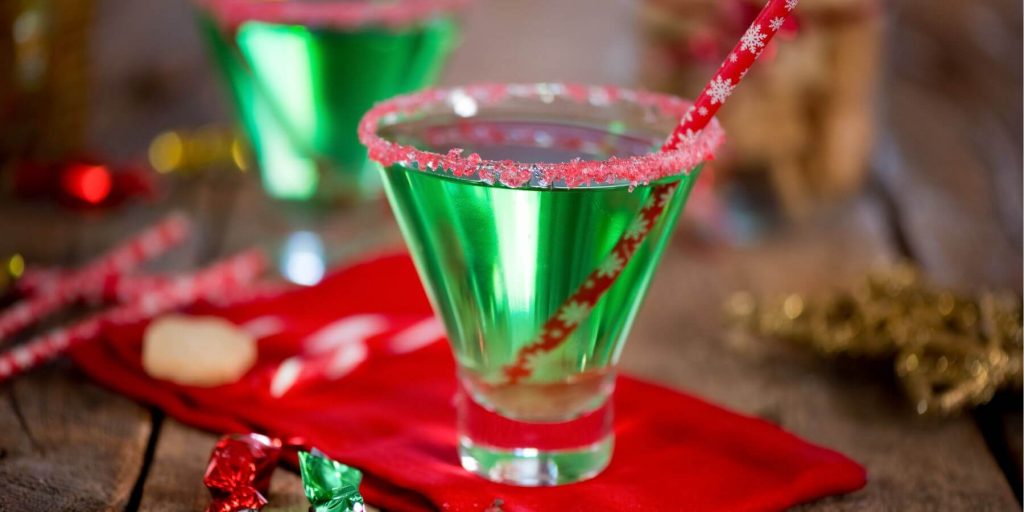 If you're on the hunt for cocktails with popping candy, we've got you. Try a zesty Pop Rocks Kamikaze cocktail for a wild ride. Brush the rim of a small tumbler or shot glass with agave and dip into a saucer filled with pop rocks. Add 1 oz Skyy Vodka into a shaker with 1 oz Grand Marnier, 1 oz lime juice( maybe even a dash of green food coloring) and a handful of ice. Shake until icy cold and strain into your glass. Hold tight!
3. Candy Corn Martini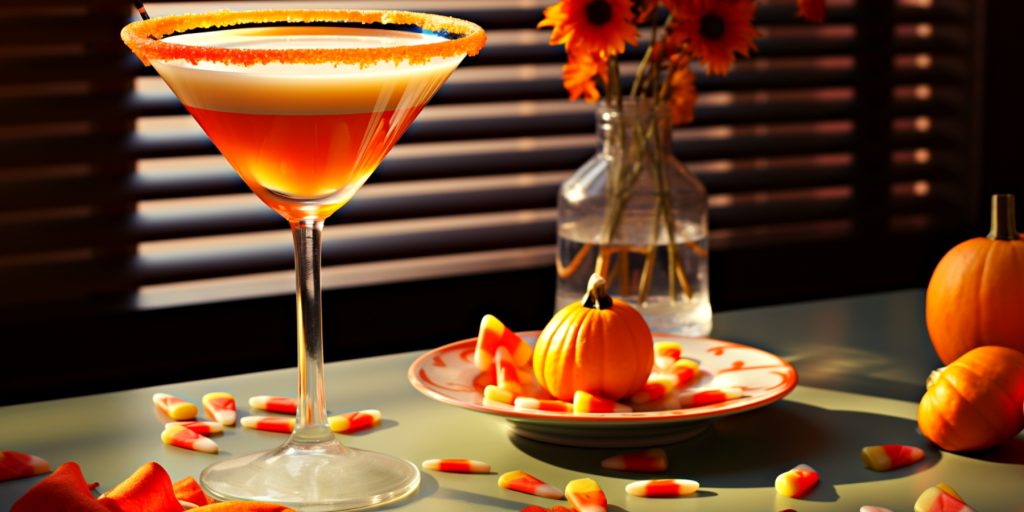 Grown-ups are allowed a little Halloween fun too, aren't we? Try this over-the-top sweet Candy Corn cocktail, made with our easy Candy Corn-infused vodka, fresh pineapple juice and heavy cream. It's perfect for Halloween parties.
4. Boozy Sour Watermelon Slushies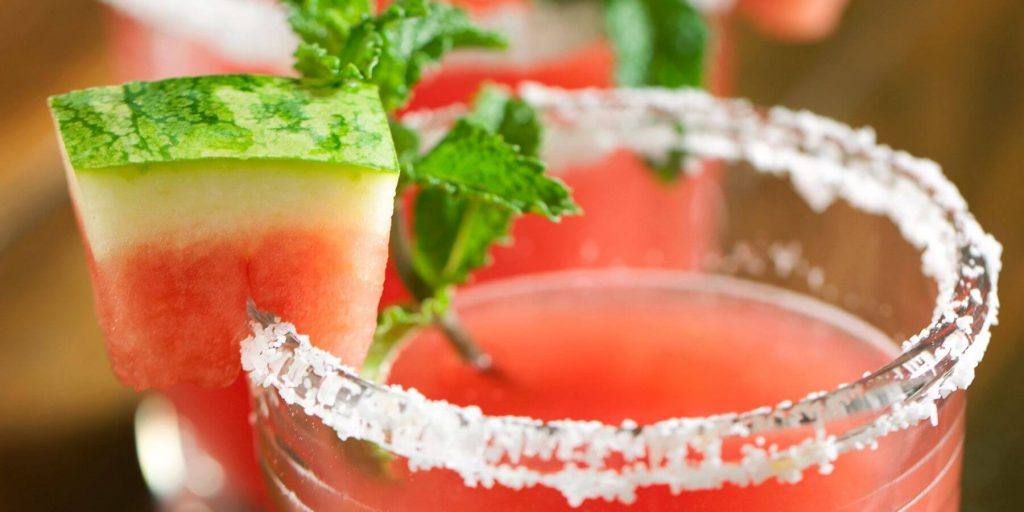 If you love watermelon, try our boozy Sour Watermelon Slushie. In a mason jar, soak 8 Sour Patch watermelons in 2 oz Skyy Vodka and leave overnight to infuse. When ready to serve, add a sparkly sprinkle rim to your chosen glasses before straining the infused vodka into a blender with a handful of chopped watermelon, 2 oz lemon and lime soda, 2 oz lemonade and a handful of ice. Blitz until smooth and enjoy! If you haven't polished off all the candy, skewer a few onto a cocktail stick for a fun garnish.
5. Jolly Rancher Cosmo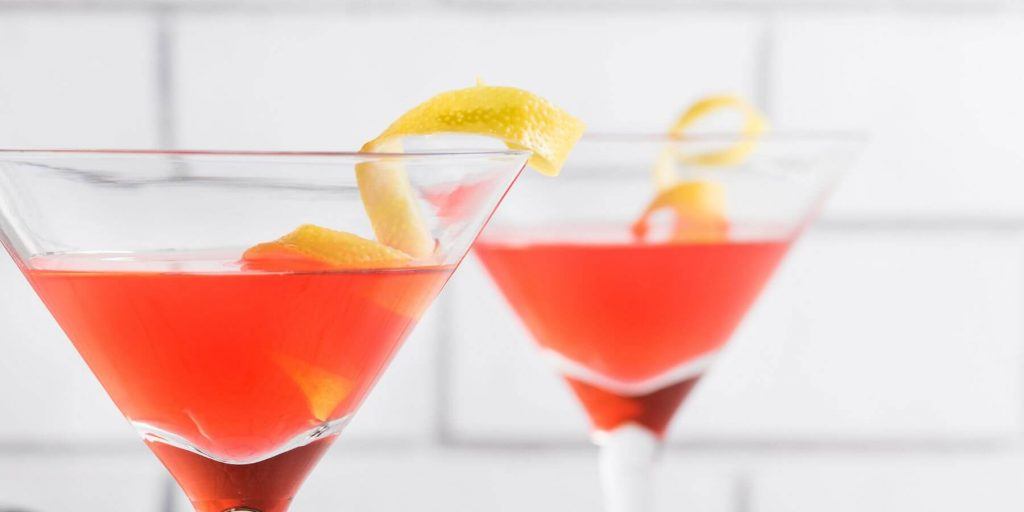 Fight the urge to eat all the Jolly Ranchers in one go and soak them in vodka instead for a fun Jolly Rancher Cosmo cocktail. A perfect infusion would be 10-12 candies per 8 oz of vodka, which is left to infuse overnight. For the cocktail, shake together 1.5 oz Jolly Rancher infused vodka, ½ oz Grand Marnier, 1 oz cranberry juice, a squeeze of lime with a handful of ice in a shaker and strain into a coupe glass to serve.
6. Gummy Bear Sangria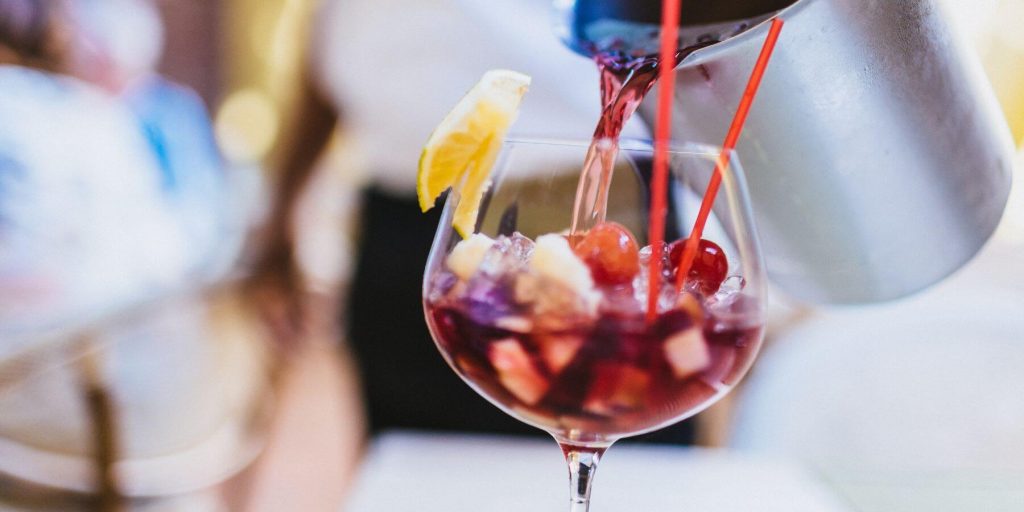 For a fun and retro party punch, mix up a jug of Gummy Bear Sangria that everyone will love. Pour 4 oz vodka into a large pitcher with a bottle of wine and top up with lemon and lime soda. Drop in a handful or two of gummy bears and give it a stir.
7. Skittles Margarita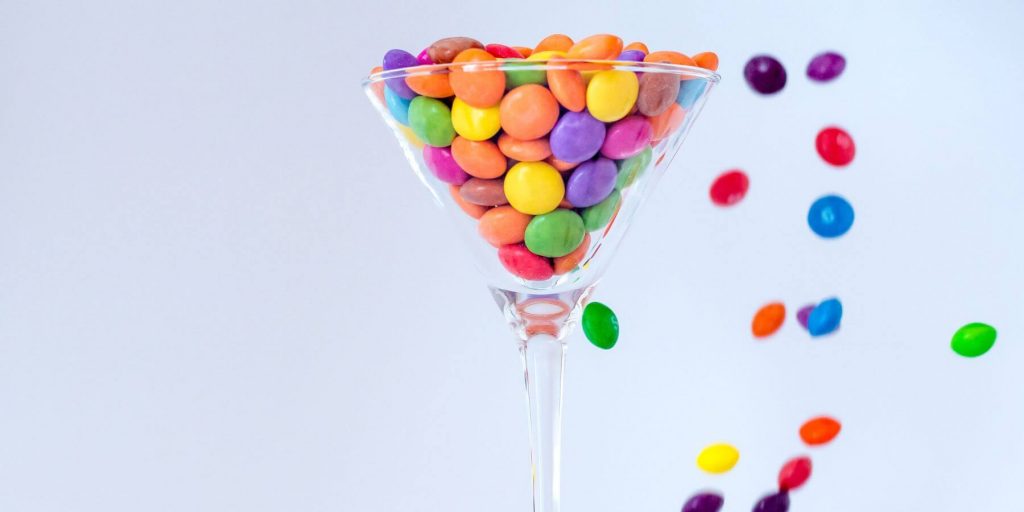 Taste the rainbow with a Skittles Margarita, made by infusing the colorful candies into delicious tequila. Choose your favorite color and drop the Skittles into a mason jar filled with tequila and leave overnight to infuse. When ready to serve, shake the Skittles infusion well before straining 2 oz into a shaker with a handful of ice and add 1 oz Grand Marnier. Squeeze in the juice of 1 lime (about 1 oz) and add ½ oz of simple syrup. Shake, shake, shake before enjoying icy cold.
FREQUENTLY ASKED QUESTIONS
A Candy Martini is a cocktail typically made using candy-infused vodka. Whatever your favorite candy, it can be infused in vodka to make a delicious base for a cocktail.
Yes, absolutely, you can put candy in liquor. Have some fun mixing candy into vodka or tequila and enjoy your sweet-infused spirit in an array of cocktails.
Of course, you can infuse tequila with candy. We recommend choosing a basic unaged blanco tequila (save the best stuff for tequila-forward drinks!) and infusing with a handful of your chosen candies overnight. Strain and enjoy in an array of cocktails.