Gorgeous Big Batch Wedding Cocktails for Easy Pouring
October 05, 2022 by Sonja Edridge
Whether you are saying 'I do' on the beach in Ibiza, amongst the vineyards in Italy or surrounded by your nearest and dearest in a country house in Devon, having a signature cocktail in hand to toast the pledge of your eternal love is a must. However, making a mind-blowing cocktail for a crowd can be tricky. The solution? Make things simple and choose cocktails that can be scaled up into big batches and easy to pour. Whatever your décor and theme, find gorgeous glass punchbowls or dispensers and make it all self-serve for a fun wedding activity to keep guests entertained.
Deciding on your perfect wedding cocktail can be a bit like looking for a needle in a haystack, but don't feel overwhelmed! Here are a few things to consider:
Easy to make and refillable cocktail options are always a winner
Choose a cocktail that can be prepared in advance as much as possible
Choose fruity inclusions or mixers based on your wedding colour theme
If your favourite sip is a clear drink, like a Hugo Spritz, then garnishing will be your best friend, so invest in a garnish station so guests can pimp their own drinks
Choose spirits that are versatile and budget-friendly
For maximum variety and so every guest can choose a drink they love, opt for two or three options that cater to different flavour profiles. For example, a good pairing would be a sweet fruity drink like a Tequila Sunrise for those who like it sweet and a simple and more bitter option like a Negroni
Add a delicious mocktail to the lineup for those who aren't drinking
Freeze your cut fruit and add them like ice cubes at the last minute
For cocktails with bubbles, add the sparkling wine just before serving so it doesn't go flat
Whatever your favourite drink, we've got cocktails for you that are great for making in batch.
Sophisticated gin cocktails for easy sipping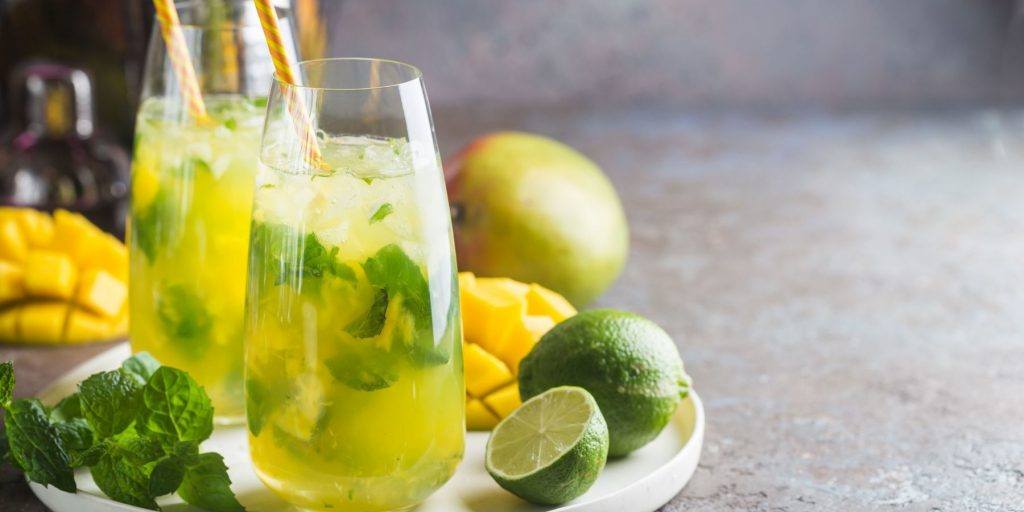 Fruity gin cocktails are a brilliant choice for a wedding, as there are so many flavour options to suit everyone! From tropical options like mango to classic combinations like strawberry, gin cocktails are so easy to lighten up into a spritzer with a top up of soda water for those who want a low-alc option. Keep garnishes simple with herbs like mint or basil, lemon and lime wedges and pink peppercorns for a pop of colour and extra flavour burst.
Beach cocktails that bring the sunshine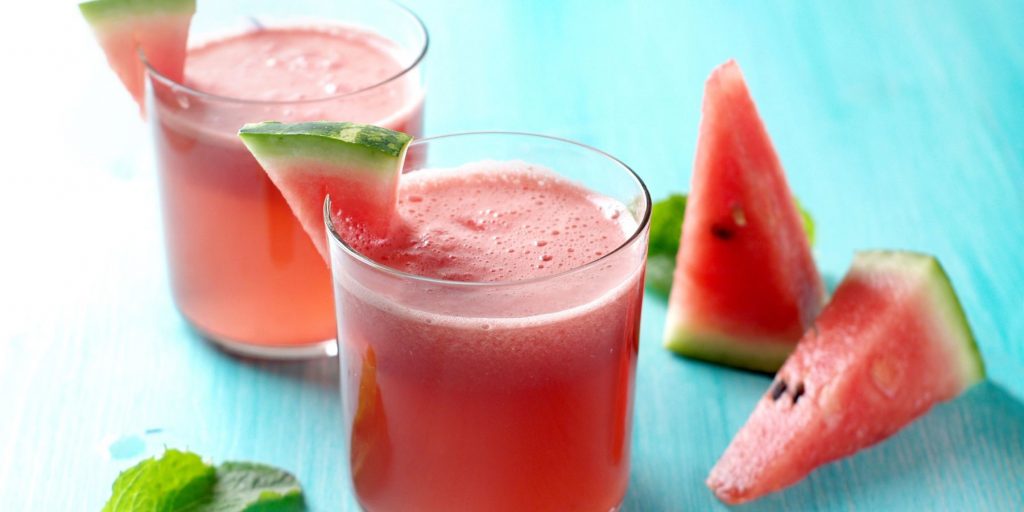 Channel beach vibes on your big day even if the weather isn't playing ball with fresh and fruity beach cocktails like Daiquiris and Margaritas. They're so pitcher perfect and guaranteed to please the crowd. There are so many variations of these cocktails so you can add a personalised touch, such as a Spicy Margarita if you like it hot or a Watermelon Daiquiri if it's a summer wedding. Tiki cocktails are so on trend right now, bringing sea breeze and tropical flavour combos to delight your guests! Frozen versions can be made up in batches with the help of a blender if it's a particularly hot day.
Champagne cocktails with all the fizz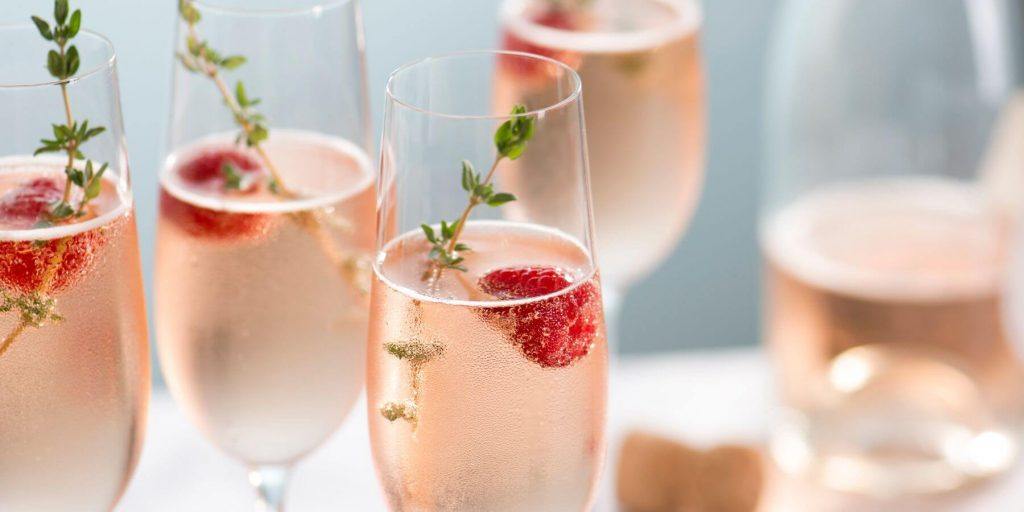 Quick-pouring Champagne cocktails like a Mimosa, peachy Bellini or a Kir Royale are so boujee and sophisticated and bring all the flair with minimal effort required. Make it personal with different juices on offer so guests can pimp their Champagne however they like and remember to always add the fizz at the last minute to keep it bubbly for longer.
Signature-infused vodka for a personalised pour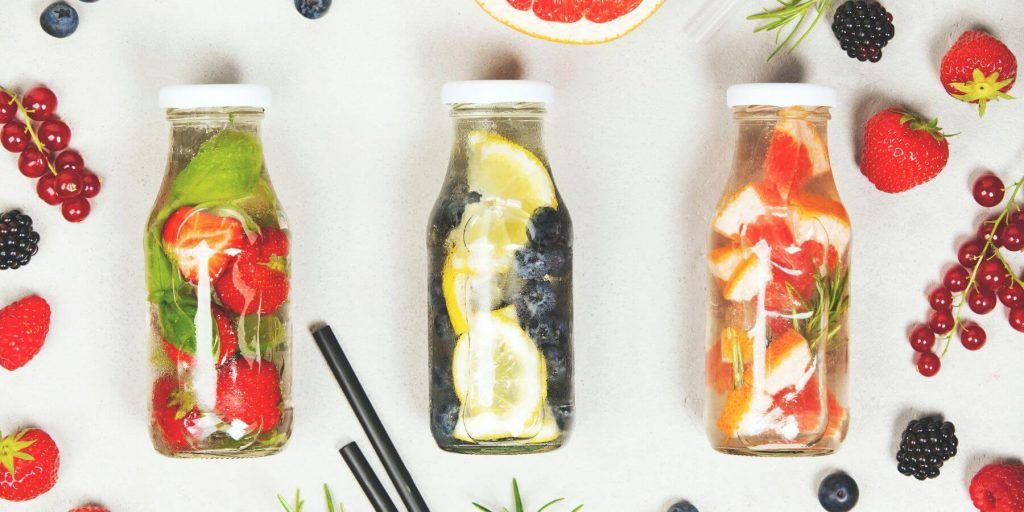 Making your own infused vodka for your wedding day cocktails is actually pretty simple, and you can do the prep work well in advance. For fruity infusions, soak cut fruit in your chosen spirit for a few weeks, stirring it occasionally, before straining the liquid into clean bottles. You can choose seasonal fruits depending on your wedding date, such as strawberries and cherries for summertime. Have some fun with the flavours until you find your personal favourite or try one of our ideas:
Add vanilla with berries for a delicate twist
Herbs pair well many fruits, such as strawberry and basil or orange and rosemary
Try pineapple and lime with a little jalapeño for a kick
Fruit-flavoured vodkas or gins also make excellent wedding favours — pour into cute mini bottles or jam jars and wrap with pretty ribbon with personalised tags.