Cin Cin! 12 Classic Italian Cocktails You Need to Try
June 15, 2022 by Helena Lombard
Although they're more famous for their wine, food, and football teams, Italy has a bright and bubbling cocktail culture. The popularity of Italian cocktails is on the rise here in the UK and worldwide. And it's not just the classics that have grabbed the world's attention. The trend of the low-proof cocktail is exploding all over the scene as more health-conscious drinkers are looking for lighter alternatives to the usual pre-dinner wine or beer.
Thanks to the rise of the Italian aperitivo, you'll no doubt be seeing a bigger selection of classic Italian cocktails on menus, with the biggest stars of the show being Aperol and Campari. You can easily create your version of Little Italy right at home and serve up some colourful and dazzling Italian cocktails on a warm summer's night.
1. Negroni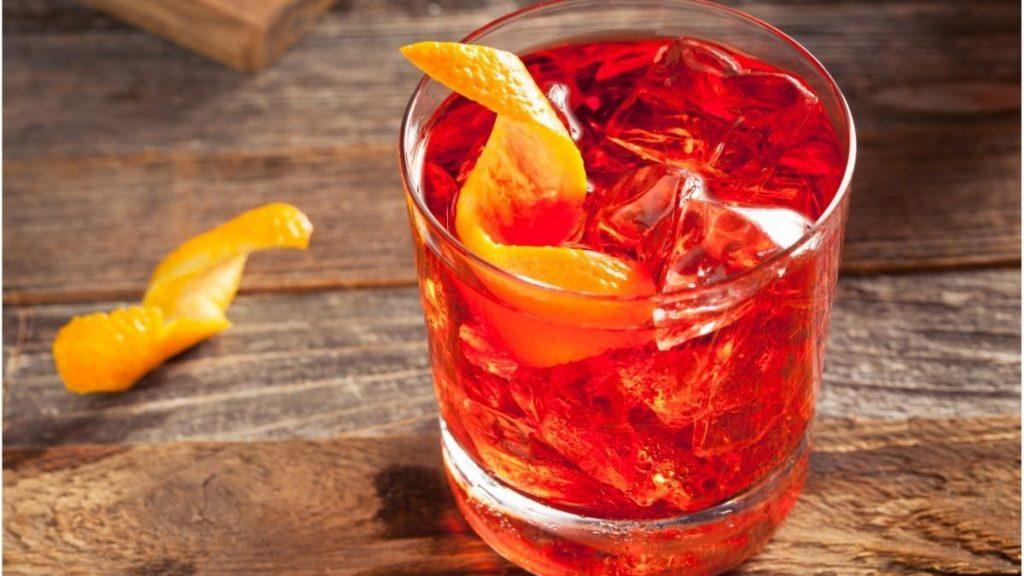 The first drink on our list of classic Italian cocktail recipes has got to be the Negroni. It's an iconic Italian drink that's taken the world by storm. Made with equal parts gin, sweet vermouth, and Campari and served on ice with a twist of orange, this red-hued drink is loved by many. So loved, in fact, that there's a whole week dedicated to the Negroni.
With so much hype around the Negroni, it makes sense that there are a few trends in store for our favourite bitter drink. Adding salt opens the flavours and reduces the drink's bitterness. There's also the growing trend of more tropical flavoured Negronis, with coconut or passion fruit being popular choices. Other trends worth mentioning are the Coffee Negroni and the Smokey Negroni (where the addition of mezcal turns this famous bitter drink into a delicious smoked Italian cocktail). Whichever way you choose to enjoy it, we say viva il Negroni –long live the Negroni!
2. Aperol Spritz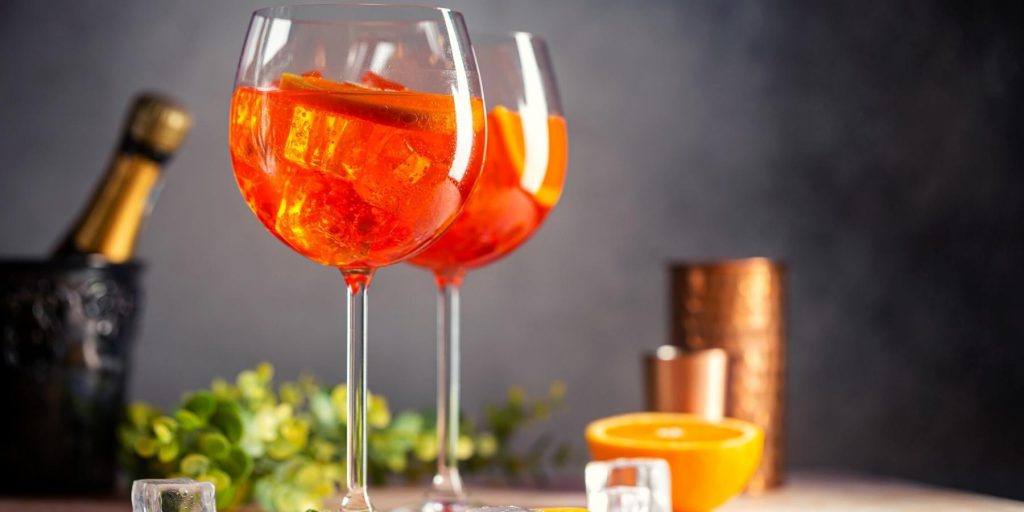 Chosen for its low-calorie content, the Aperol Spritz forms part of one of Italy's most famous after-work cocktail traditions. It's also one of the simplest to make. To create one of the most popular Italian cocktails ever, you're simply going to pour Aperol into a large ice-filled wine glass and then top it with sparkling wine (like Prosecco) and sparkling water.
This low-alcohol cocktail comes in at only 11% ABV, which means you can enjoy more than one before dinner. Bittersweet, botanical, and bubbly, these easy summer cocktails are refreshing and delicious.
3. Martini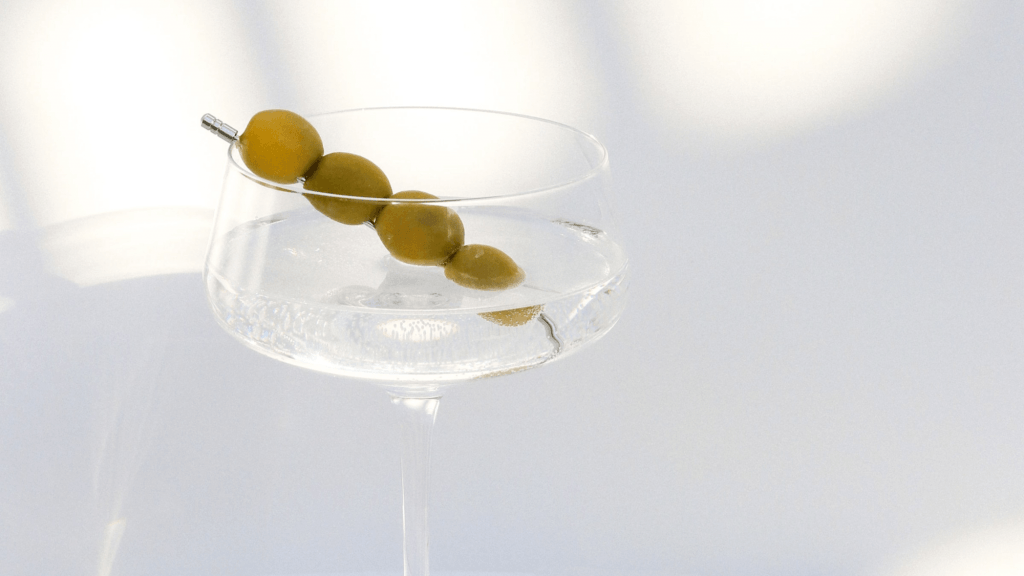 From one classic to the next, the Martini will forever (and ever) be one of the best Italian cocktails you can serve. This aperitif cocktail is sophisticated but simple to make. Stir gin and dry vermouth with ice until well chilled, and strain it into a martini glass. Made with only two ingredients, there's not a lot of room for error. So, get the best dry gin (like Bulldog London Dry Gin) and the best dry vermouth (we suggest Cinzano Vermouth Extra Dry).
The garnish is either a twist of lemon peel or green olives—and we think the latter is the most classic combination. Also, you get an olive to snack on, which, if you ask us, totally counts as responsible drinking. In fact, when you make these, add three olives. That's basically a salad! Well done, you! Here's to your health.
4. Bellini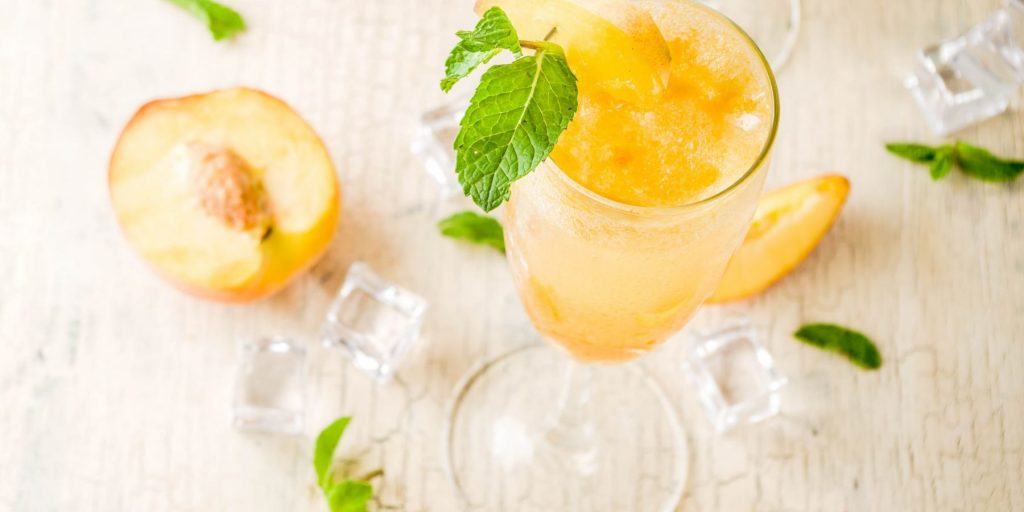 Get ready to find your new favourite brunch cocktail. Yeah, that's right, Mimosa, it's happening, so move over and make some room. There's no reason you two can't hang out together at the same brunch.
Beautiful and fruity, the Bellini is a famous brunch cocktail, and the flavours might remind you of summertime in Italy. (Or what you'd imagine it to taste like if you've never been). Think long, lazy, fabulous brunches, brilliant, witty (and loud) friends, and beautifully presented Bellinis. Put this fruity fizz on your Italian cocktail menu in season for the most authentic drink. We promise you that life doesn't get peachier than this.
5. Garibaldi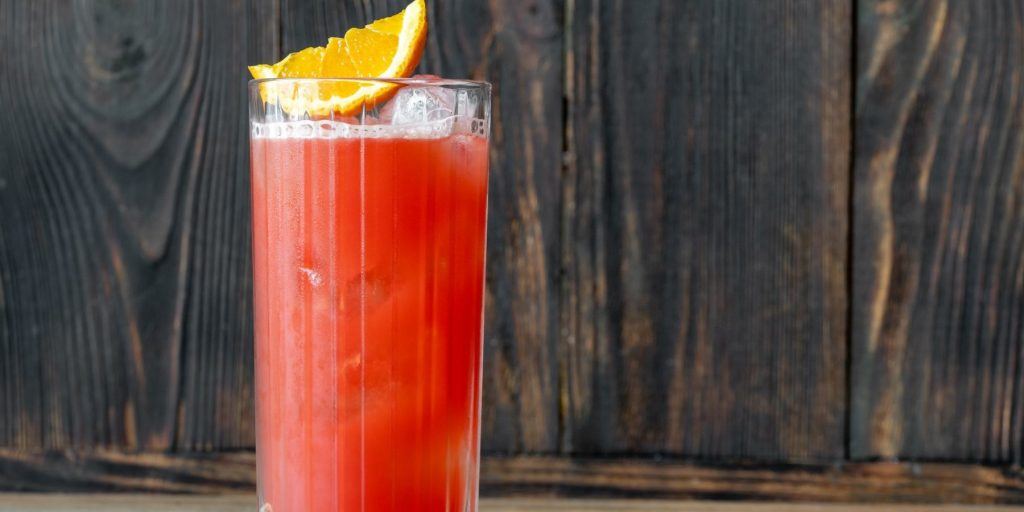 Another popular two-ingredient Italian cocktail is the Garibaldi, and it's an excellent choice for those who've never tasted Campari before. It's made with an effortless blend of fresh orange juice and Campari. Served on ice in a highball glass and garnished with a slice of orange, things couldn't get any simpler. And sometimes, that's precisely the point of life. Finding the beauty in simple things. And then drinking them.
6. The Hugo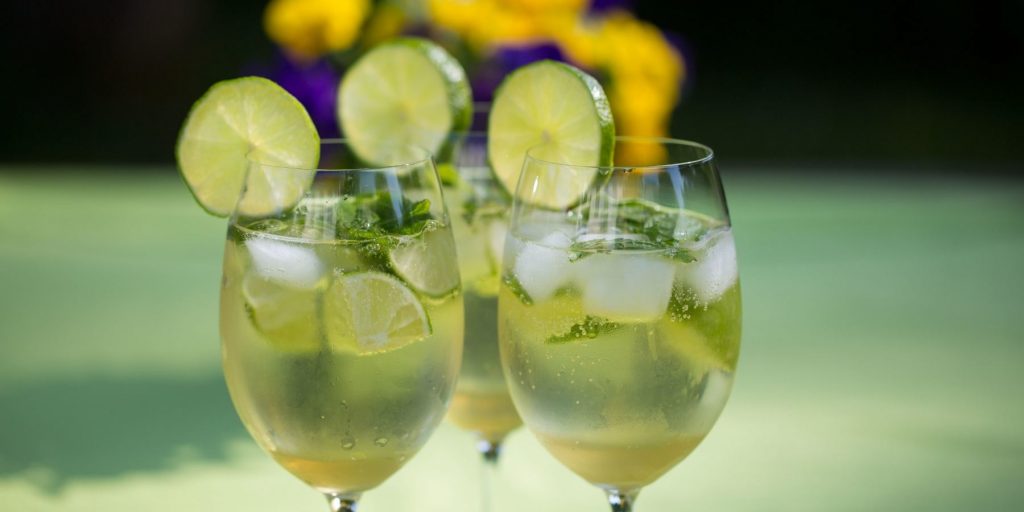 This spritz-style elderflower and Prosecco Italian cocktail is a low alcohol favourite. It's light, floral, and refreshing, making it perfect for summertime get-togethers.
To make a Hugo, you'll need dry Prosecco (Italian sparkling wine), elderflower syrup, soda water, lime, and fresh mint. Once you've tasted it, you'll understand that you've basically created summer in a glass!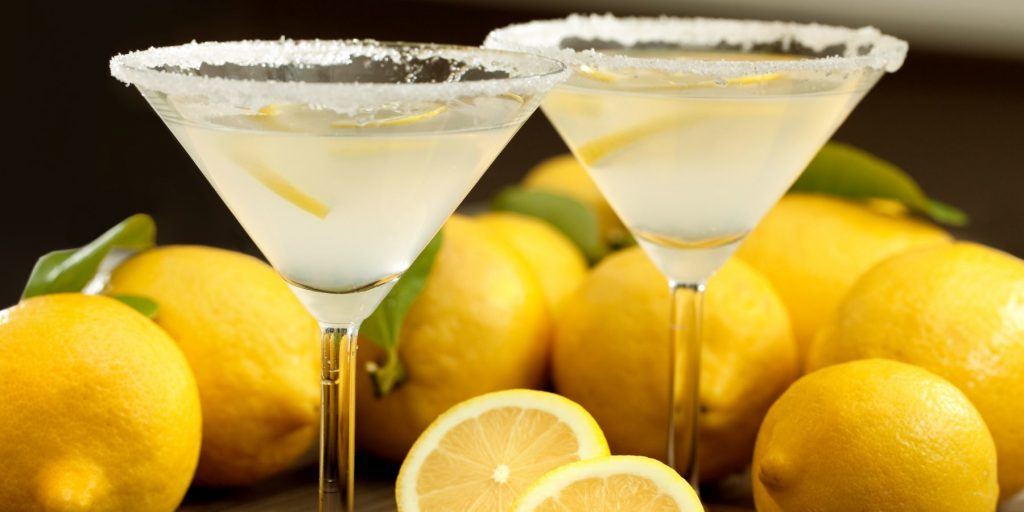 Every great beginning should have an equally great end, and there's no better way to end your evening than with a classic Limoncello Martini. Made with sweet (and quite potent) Italian lemon liqueur, this cocktail is an excellent digestif after a heavy meal. We're talking pizza, pasta, risotto, gelato, and gnocchi, all made with loads of cream, butter, cheese, and other delicious (bad) things.
To give those digestive enzymes the kick they need, shake together SKYY Vodka, Limoncello, and lemon juice and strain them into a chilled martini glass. This zingy and zesty Italian cocktail is garnished with lemon. It is the perfect drink for citrus-loving friends and after an evening of over-indulgence at the dinner table.
Cocktails inspired by Italy
8. Italian Manhattan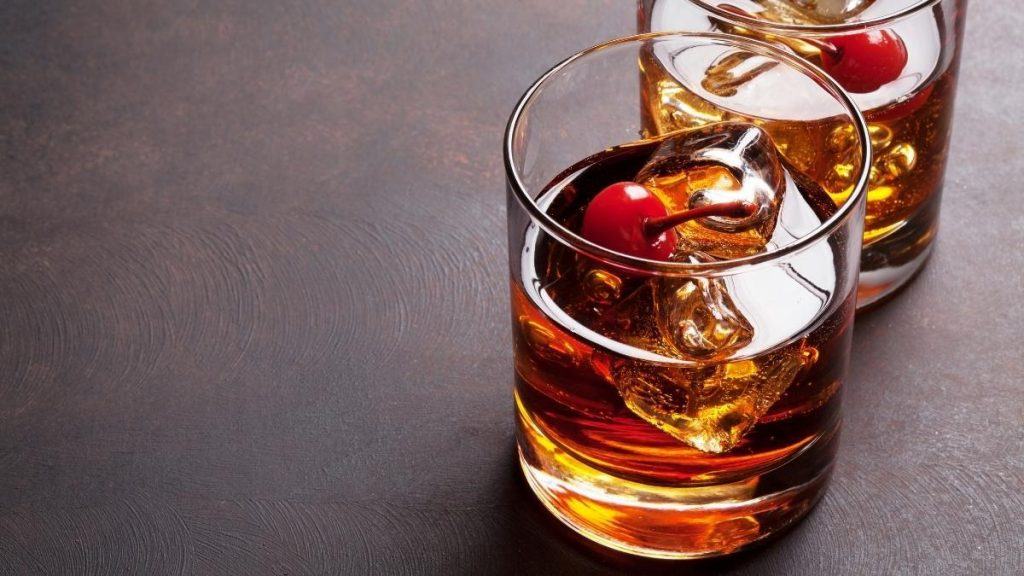 A traditional Manhattan is made with bourbon, vermouth, and bitters and is a popular choice for cocktail enthusiasts. This drink is the Manhattan's Italian cousin. While it's still a bourbon-based cocktail, the Italian Manhattan swaps out the vermouth for Cynar (an Italian amaro made from artichokes). Instead of adding bitters, you will add maraschino cherry juice and garnish it with a cherry or sliced orange. Slightly bitter, with added sweetness from the cherry juice and vanilla and caramel bourbon notes, it's lovely Italian inspiration best served just before dinner.
9. Italian Breeze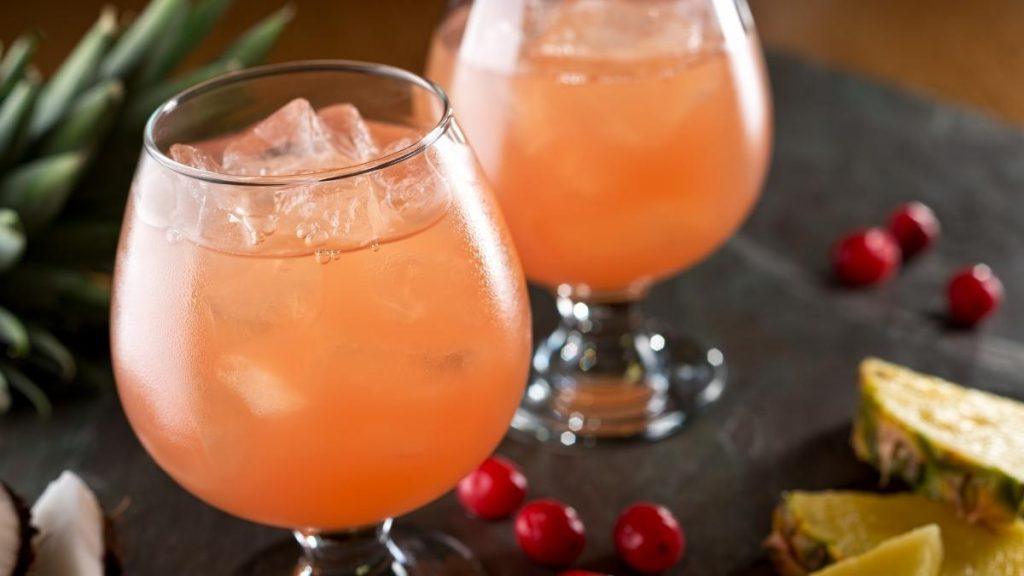 Learning how to make this Italian cocktail is an absolute breeze and the perfect choice for novice cocktail makers. This low-prep cocktail is ideal for balmy afternoons that call for a tropical twist. Make an Italian Breeze by mixing equal parts rum and amaretto with pineapple juice, cranberry juice, and ice. Serve over ice in a highball glass with a pineapple wedge to garnish; you'd be tempted to add a little paper umbrella. We say, go for it! Tart, sweet, and super refreshing, it's the only drink you'll want this summer.
10. Italian Job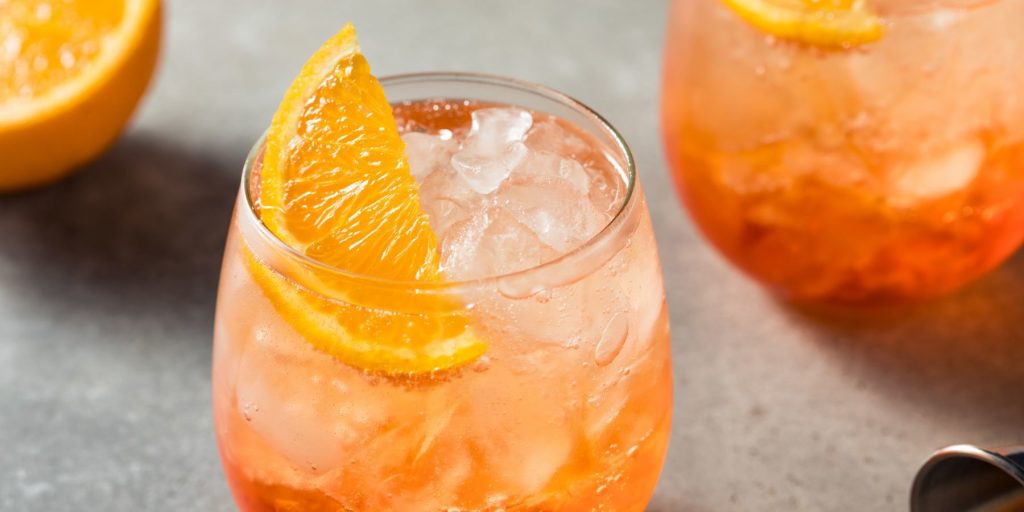 The star of this drink is Campari, as is the case with many of our favourite Italian cocktails. The other ingredient that sets this cocktail apart is the addition of blood-orange-infused vodka. Mixed with bitter grapefruit juice and sweet vermouth, this one is for the sweet-and-sour lovers out there.
11. Italian Gentleman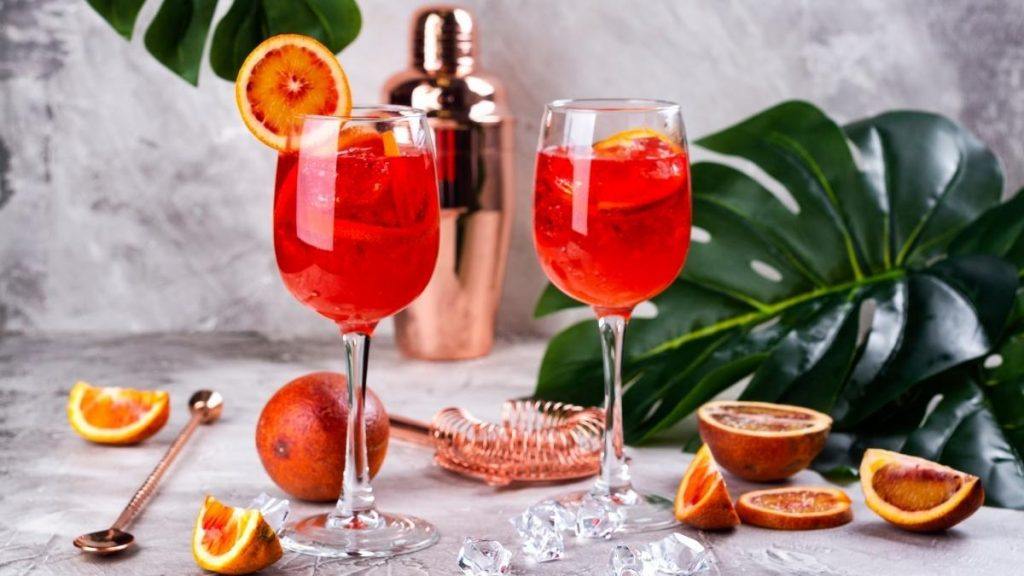 Take bitter, crimson-red Campari and sweet bourbon, and you get the Italian Gentleman cocktail. This cocktail's distinctive flavour makes it a great drink to experiment with. It's also reasonably easy to prepare, making it an excellent aperitif to serve before dinner.
12. Italian Sunrise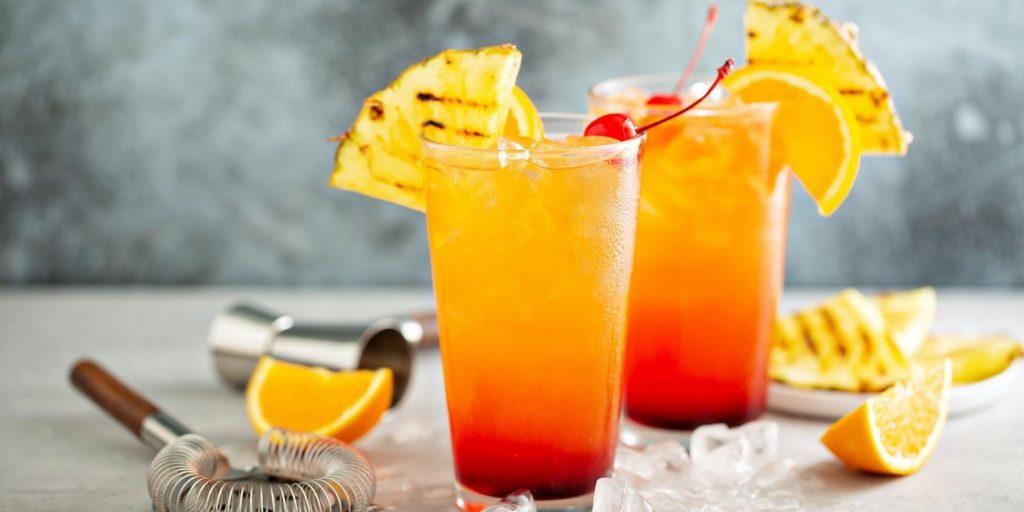 SKYY Vodka, Campari, and Limoncello come together in a refreshing and zingy Italian Sunrise cocktail. These star ingredients get shaken up with ice, fresh orange juice, and sweet-and-sour bitters, then strained into a chilled glass. For a more authentic sunrise, we suggest adding the Campari to the glass first and then pouring in the rest of the shaken-up ingredients. Garnish with a sliced orange and serve during your next brunch.
FREQUENTLY ASKED QUESTIONS
Italy has loads of delicious and classic cocktails. Some of the most popular include the Negroni, Aperol Spritz, Americano, and Bellini.  
Italy has an infamous wine tradition so it's no surprise that wine is the most popular drink in the country. In particular, Italians love Lambrusco the most, a red wine from the Emilia-Romagna Region. As to white wines, Franciacorta wins.  
Campari is without a doubt the most popular drink in Italy. This iconic red Italian bitter is well-loved and is the National drink of Italy.  
Choose a dry cocktail with any creamy pasta. A Negroni pairs well with cheese-based penne, and a Margarita is great with seafood pasta. Sangria goes with just about any pasta. Buon apetito!