From Pages to Glasses: Literary Cocktails from Famous Novels
May 25, 2023 by Helena Lombard
Calling all book lovers! Are you in search of a creative and entertaining theme for your upcoming book club party? How about indulging in some book-themed cocktails inspired by famous novels? To kickstart your literary libations, we've handpicked three of our favorite cocktails inspired by three great novels. Get ready to bring your love for literature to life, coupled with our (slightly obsessive) love for exceptional cocktails!
1. Vesper Martini: Casino Royale, by Ian Fleming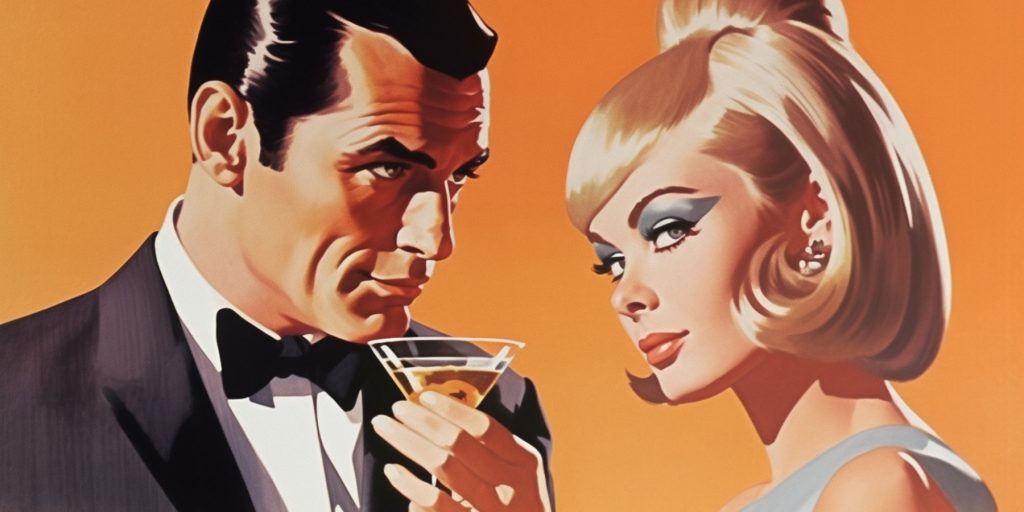 For those of you that don't know the backstory of James Bond, here it is. Before it became a series of hit films starring (very) hot actors, it was a collection of best-selling spy novels written by British author Ian Fleming. The hero character of the story is James Bond (or 007 in spy language). He makes his living as a super suave spy for the British government and he often gets sent out on top-secret missions to save the world from evil villains.
He's famous for his sophisticated taste, which includes a love for fast cars, spy gadget thing-a-ma-bobs, beautiful women, and of course, Martinis. The latter, of course, being one his best character traits. So, let's check out the thing we're all really here for.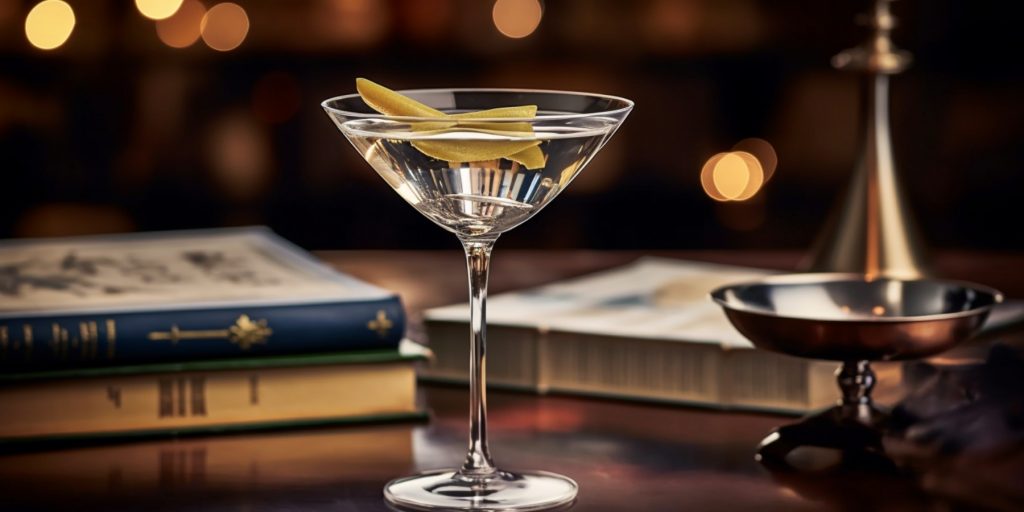 Ian Fleming created the Vesper Martini when he wrote the first-ever novel, Casino Royale, in 1952. It's without a doubt one of the most famous book-themed cocktails ever created. In the story, Bond is asked by his love interest, Vesper Lynd, to make her a drink that is "strong, but not too sweet." Named after Vesper, it becomes Bond's drink of choice throughout the novels. To make one, simply follow 007's famous instructions: "Three measures of gin, one of vodka, half a measure of Kina Lillet. Shake it very well until it's ice-cold, then add a large thin slice of lemon peel. Got it?"
Well, do you?
Fun fact: Even though James Bond famously orders his Martinis to be "shaken, not stirred," Martini purists will argue that this method is totally incorrect. The rule of thumb is to always stir a cocktail that contains only alcohol. While the difference might seem unimportant, mixing it the right way is a crucial part of making a great-tasting cocktail. But, if you're a spy looking to dilute his drink, shaking it is a clever trick if you need to stay alert and fight-ready.
Famous quote: "I never have more than one drink before dinner. But I do like that one to be large and very strong and very cold and very well-made. I hate small portions of anything, particularly when they taste bad." – Ian Fleming, Casino Royale.
2. Mint Julep – The Great Gatsby, written by F. Scott Fitzgerald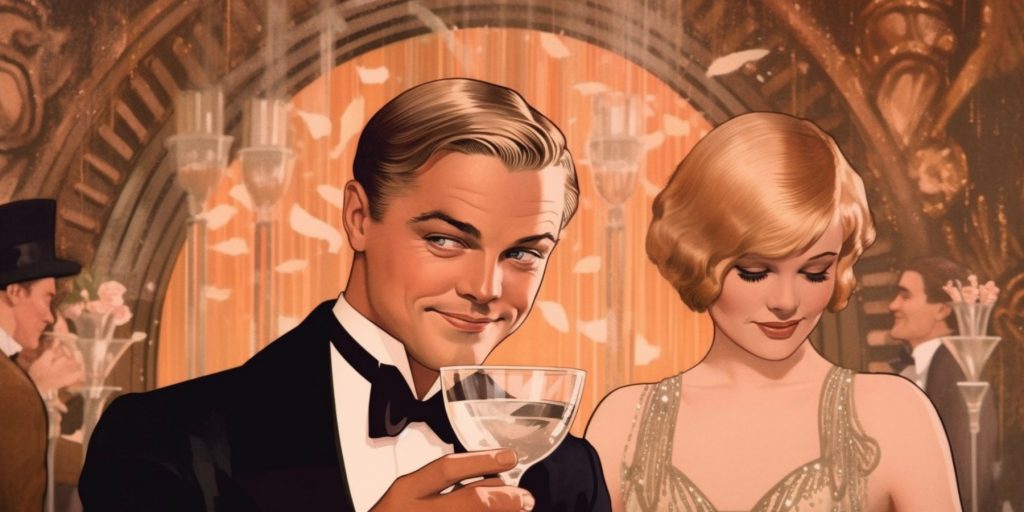 The Great Gatsby (another famous book before it became a Leonardo DiCaprio sensation) is set in the Roaring Twenties – a time of great economic and social change in America. The story, as told through the eyes of Nick Caraway, is about a young man who moves to New York. He becomes fascinated by his neighbor, Jay Gatsby, who throws extravagant parties, not just because they're hella fun, but to win back his long-lost love, Daisy Buchanan. Unfortunately, Daisy is married to another guy, which makes things a bit complicated.
It's a story about love, money and the American dream, set against the backdrop of glittering parties and high society. Dreamy and beautiful, The Great Gatsby is a classic for a reason, and a novel everyone should read at least once in their lives (before watching the movie).
Now, it has to be said that if there's one thing the characters in The Great Gatsby are good at, it's having a good old time—and the Mint Julep plays a starring role.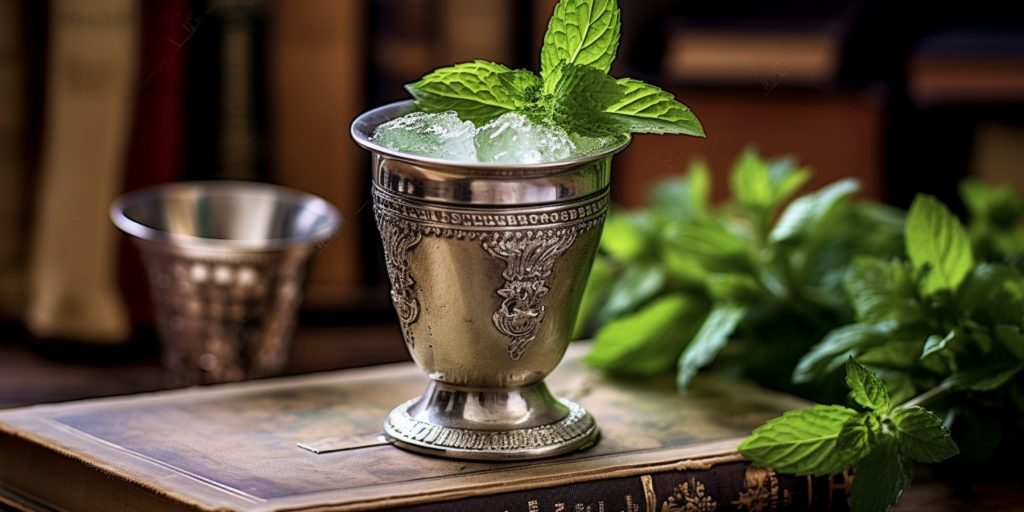 This refreshing cocktail is a bourbon-based minty summer drink that gets served up in pewter cups with loads of crushed ice to keep it extra cool. In Fitzgerald's book, this now-famous cocktail is mentioned once during a hot afternoon when the characters are deciding what to do with themselves, and Mint Juleps are served during a dinner party later on in the book.
Fun fact: The character Daisy was originally from Kentucky, and the Mint Julep is the official drink of the Kentucky Derby.
Famous quote: "Open the whiskey, Tom,' she ordered, 'and I'll make you a Mint Julep. Then you won't seem so stupid to yourself…look at the mint!" – F. Scott Fitzgerald, The Great Gatsby.
3. Jack Rose – The Sun Also Rises, written by Ernest Hemingway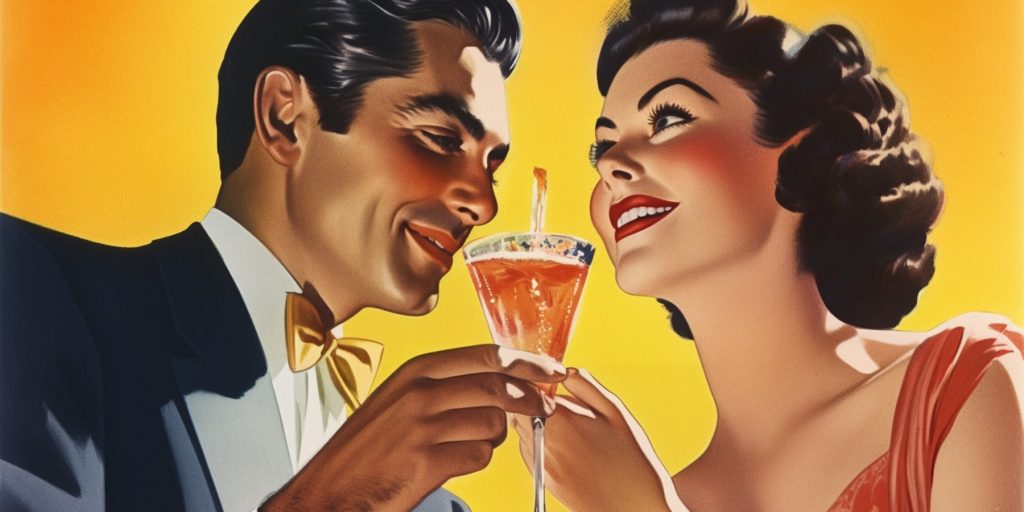 If you enjoy novels with themes of love, masculinity and total disillusionment, then The Sun Also Rises might just be the ticket. Written by Ernest Hemingway in 1925, the story is about a group of friends who go to Spain to watch bullfighting and have some wild adventures. The main character, Jake, is in love with a girl named Brett, but unfortunately, he got injured during the war and can't…well, you know. And if you don't know what we're talking about, go read the book. It's considered one of Hemingway's greatest works, filled with lots of drinking and parties.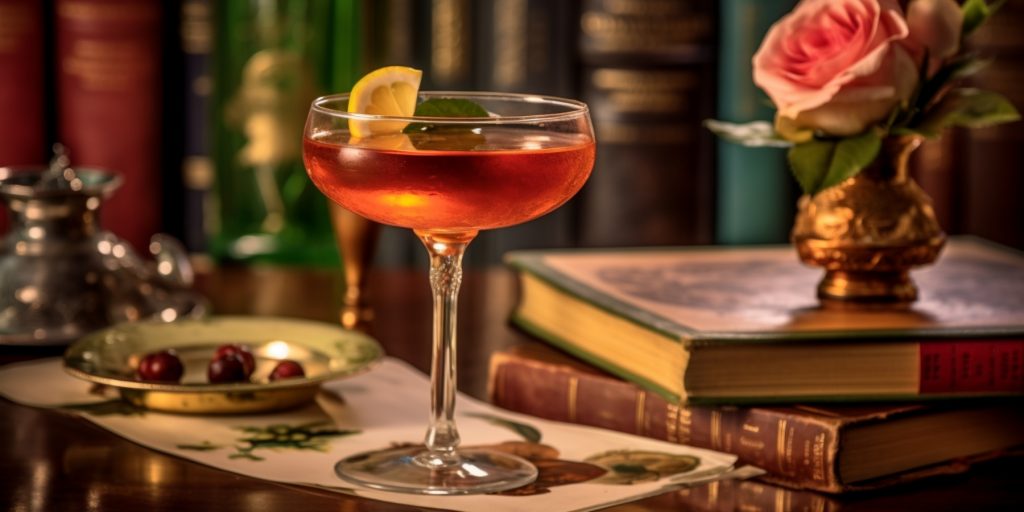 Speaking of drinking, the Jack Rose cocktail is, without a doubt, a firm favorite and is mentioned several times throughout the novel. If you haven't tried a Jack Rose cocktail yet, get on it! It's a simple drink made with applejack (or apple brandy), grenadine and lime juice. It's classic and has stood the test of time, just like many of our favorite novels.
Rumor has it: Apparently, Ernest Hemingway mentions the Jack Rose cocktail in his published memoir A Moveable Feast where he describes drinking Jack Roses at the Hotel Florida in Madrid in the 1930s. Believe it, or not.