The 9 Best 3-Ingredient Cocktails to Try at Home
May 24, 2022 by Louisa Davies
We absolutely love 3-ingredient cocktails! These lovely drinks sit in that delightful sweet spot between being easy enough to make and impressive enough to serve on any occasion. They also happen to be some of the best cocktails for beginners because they don't have an imposing list of ingredients. So, if you've been on the lookout for a handy list of easy 3-ingredient cocktails to try at home, here's a roundup of our all-time favourites:
1. Moscow Mule cocktail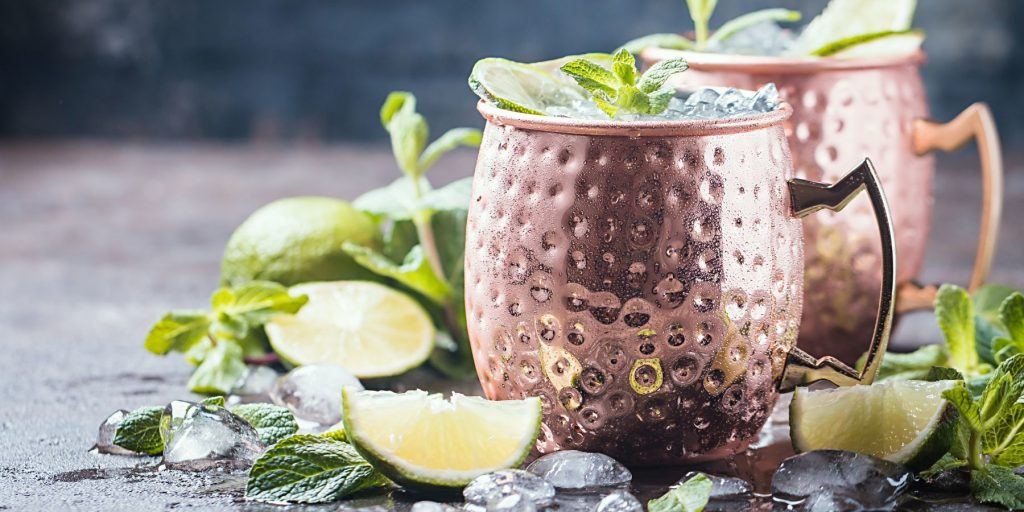 No list of easy cocktails to make would be complete without the Moscow Mule recipe. The three ingredients that make up this cocktail are vodka, lime juice, and ginger beer. Lime wedges and mint leaves are often used as garnishes to make the drink even more refreshing and aromatic, and the copper mug for serving is completely optional, although it does look amazing. Copper mugs also allow the drink to stay nice and frosty for longer, so if you end up loving this cocktail, it might be a nice cocktail-making staple to put on your wish list.
2. White Russian cocktail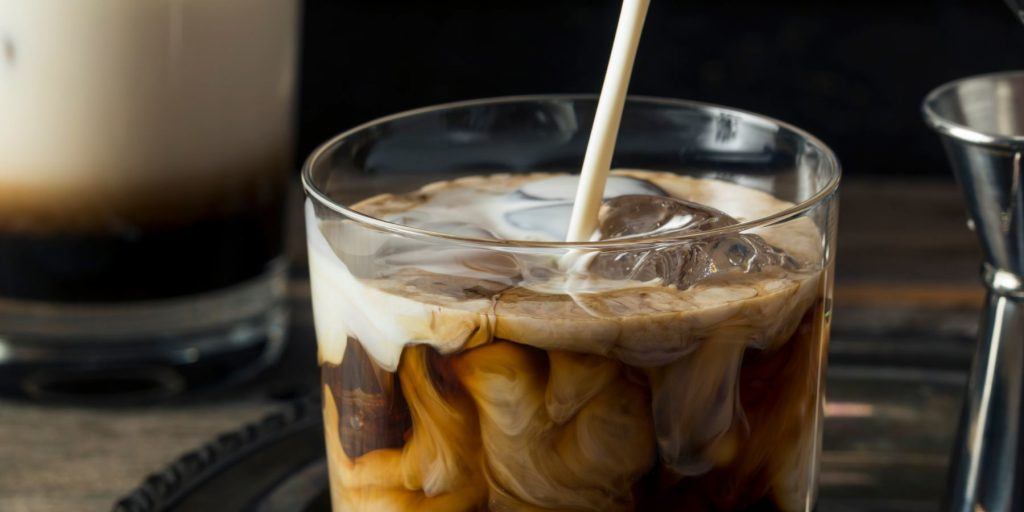 Arguably one of the best 3 ingredient cocktails to drink after dinner, the White Russian cocktail recipe is a true-blue classic. You can make this classic cocktail with just three ingredients in four easy steps, within five minutes flat! All you need is Skyy Vodka, coffee liqueur and a glug of heavy cream. This is the perfect nightcap to share, so we suggest you enjoy this cocktail with good friends after an indulgent dinner.
3. Tequila Sunrise cocktail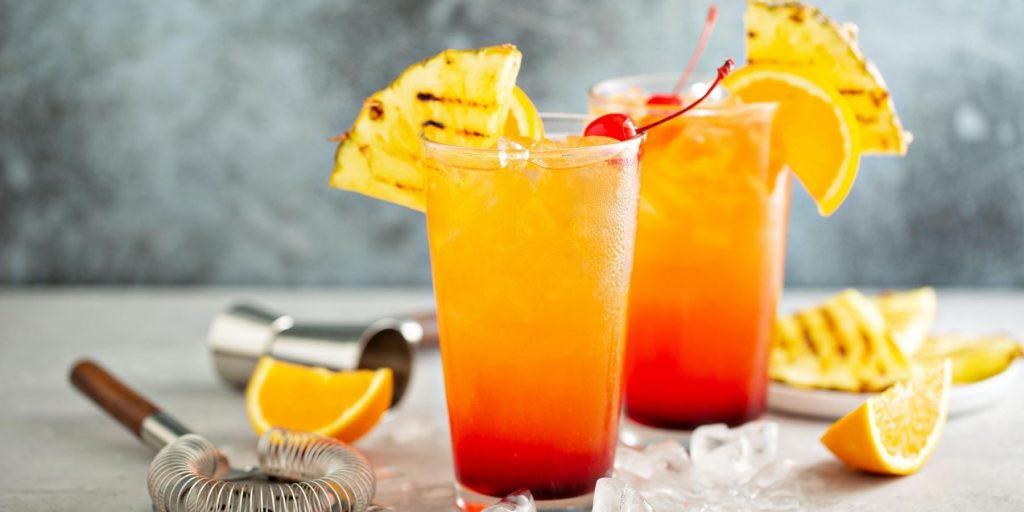 These delicious 3 ingredient summer cocktails are as pretty as a picture and delicious to boot. Combining orange juice, grenadine, and tequila, the Tequila Sunrise layers beautifully in the glass, looking just like a sunrise (hence the name, of course). It has a bright, citrusy taste – the sweetness of grenadine combines with the tang of the orange juice for a serve that's fresh and fruity.
4. Vesper Martini cocktail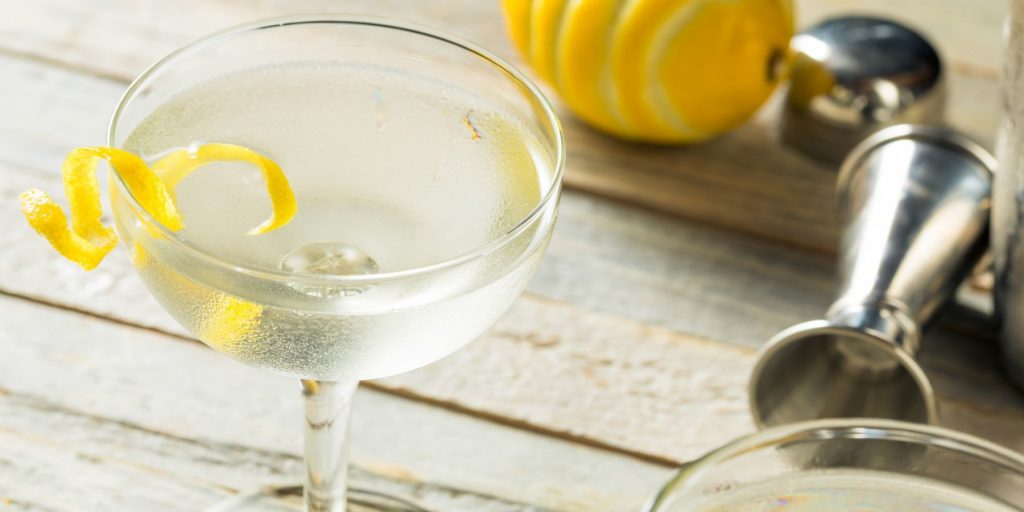 Unlike other popular martini recipes, the recipe for a Vesper Martini calls for both gin and vodka — and for a good reason. The vodka helps calm down the overpowering taste of juniper berries from the gin and helps make it a drier drink. If you want to be a purist, reach for a top-shelf gin, and pair it with a smooth vodka before rounding it all off with a dash of vermouth.
5. Negroni cocktail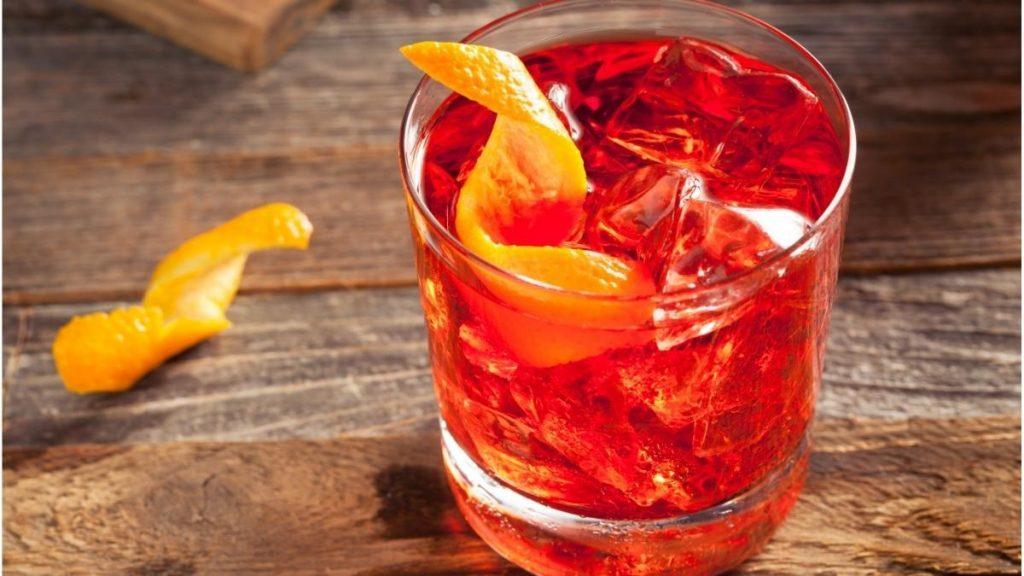 The Negroni is a classic Italian cocktail, featuring one part gin, one part vermouth Rosso and one part Campari, garnished with orange peel and built over ice in an old-fashioned or a rocks glass. It's one of those iconic drinks you've got to try in your lifetime and is mostly served as an aperitivo.
6. Bellini cocktail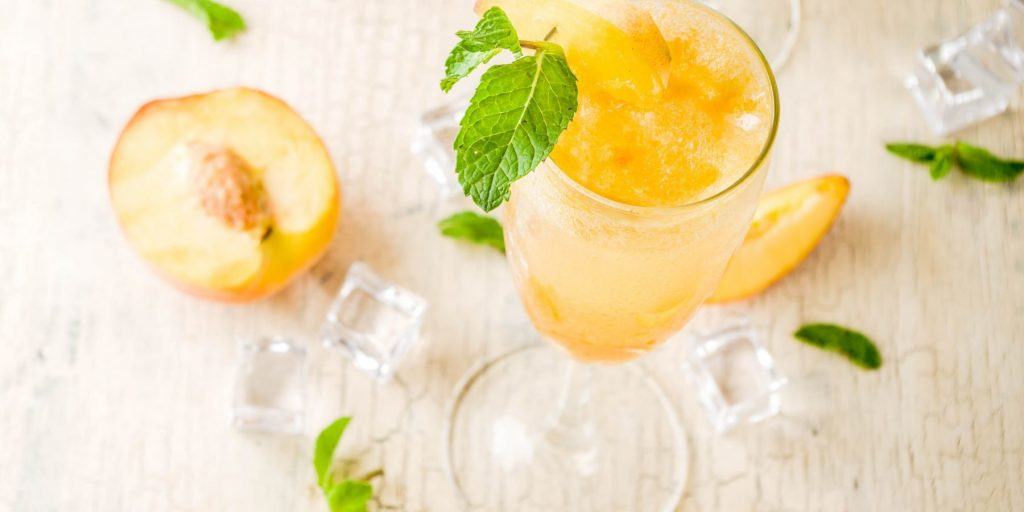 A Bellini contains peach puree, prosecco, and bitters. It is sweet and fruity with a beautifully delicate flavor that makes it the perfect welcome drink or summer cocktail. In fact, it's a very popular choice for warm-season wedding arrival drinks because it's nice and light, and pairs well with canapes. If you love entertaining in the daytime, 3 ingredient champagne cocktails like these are likely to become a staple in your repertoire.
Fun fact – the Bellini cocktail is named for Renaissance painter Giovanni Bellini, whose use of antique pink colors inspired Venetian bar owner Guiseppe Cipriani to create a drinkable palette in his honor.
7. Ranch Water cocktail
The Ranch Water cocktail is ideal for hot summer days when you really want to long, ice-cold drink to cool you off. This Texas-style highball drink features lime, tequila and Topo Chico. The latter is a type of Mexican mineral water that is said to have a very distinctive taste, but you are of course free to use any type of sparkling mineral water your heart desires.
8. Hanky Panky cocktail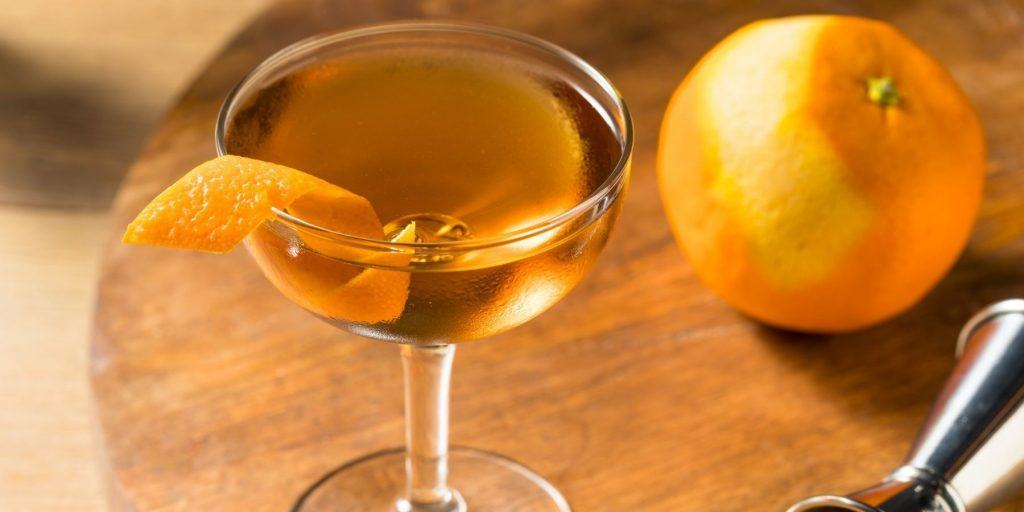 If you are looking for a 3-ingredient cocktail that will pack a bit of punch, the Hanky Panky recipe is likely to appeal. Featuring Bulldog Gin, Cinzano Roose, and Fernet-Branca, it is best shaken, not stirred. While the orange peel is technically a garnish, the twist of citrus oil it imparts to the drink is unmissable, so take some time to rub the peel along the rim of the glass before dropping it into the drink.
9. French Martini cocktail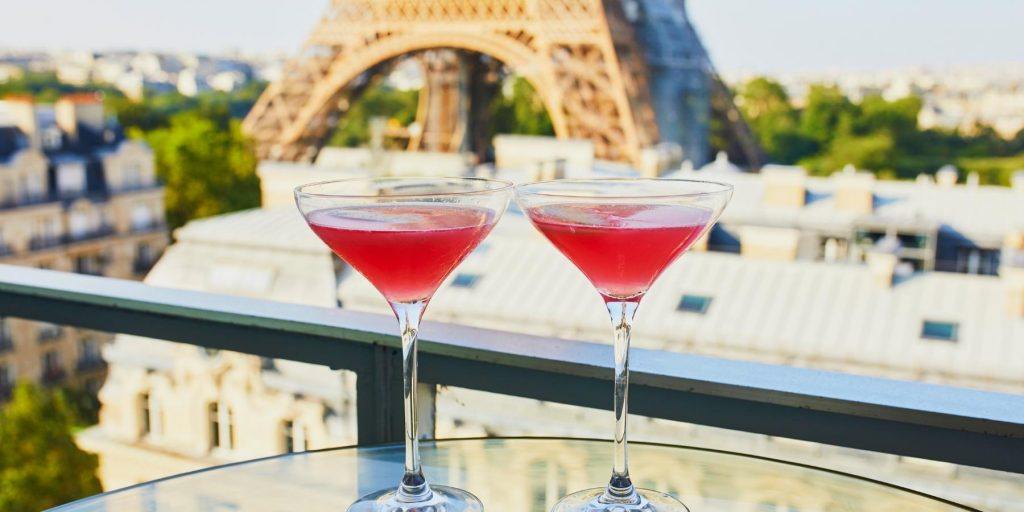 The French Martini was given its name as a nod to one of its original ingredients, a black raspberry liqueur from the French Loire Valley which gives the cocktail its distinctive pink color. Add pineapple juice and vodka, and the French Martini recipe is definitely for those with a sweet tooth. The French Martini is traditionally considered a pre-dinner drink, but this sweet easy-to-drink cocktail pairs well with whatever you're celebrating.
There you have it – our list of amazing 3 ingredient cocktails to try at home. Keen to go simpler still? We see you and we've got you sorted with 2 ingredient cocktails. Take a gander and get ready to impress your guests without breaking a sweat.
FREQUENTLY ASKED QUESTIONS
Most cocktails, including three ingredient cocktails, have three basic components. Components differ from ingredients, in that certain ingredients can be categorised as the same type of component, especially modifiers. The three basic components of a cocktail include: The Base. This is the main alcoholic drink on which the cocktail is layered. For instance, in the case of an Old Fashioned cocktail, the base is bourbon. Modifier/s. Modifiers are the rest of the ingredients paired with the base to modify its flavor and allow it to shine. For instance, in the case of a Tequila Sunrise, the modifiers are orange juice and grenadine syrup. Garnish. These are the extra bits you add to a given cocktail before serving. In many cases, these are dealer's choice, but in certain instances, there are very particular norms. For instance, a Martini garnished with an onion is known as a Gibson.