Juicy and Delicious Strawberry Vodka Cocktails
May 17, 2022 by The Mixer Team
Strawberries in the summer are guaranteed to put a smile on anyone's face so make the most of this juicy red berry when it's in season by shaking up delicious vodka strawberry cocktails. You can even up the ante and double-down on the strawberry flavor by choosing strawberry-flavored vodka. So, what are you waiting for? Channel sunny picnic-in-the-park vibes with our list of the best strawberry vodka cocktail recipes, perfect for your next alfresco get-together with friends. Get muddling folks!
Fresh Strawberry Vodka Martini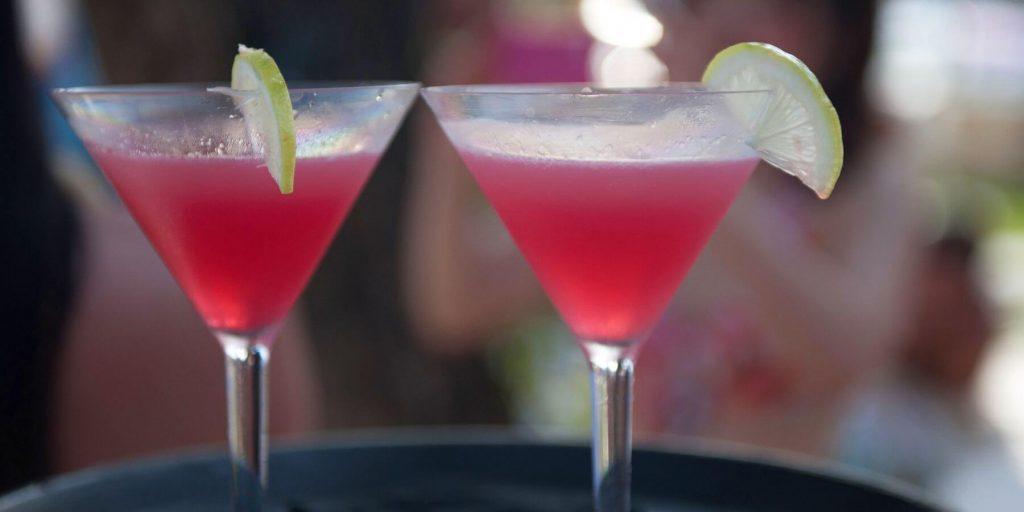 This is one of the easiest summer holiday cocktails there is to make this season, with just three ingredients to grab. This Martini is on the sweeter side, made with simple syrup and muddled with a good handful of strawberries. Simple yet classy, you can just imagine how well this cocktail pairs with brunch in the garden with all its Insta-appeal.
Strawberry Basil Cocktail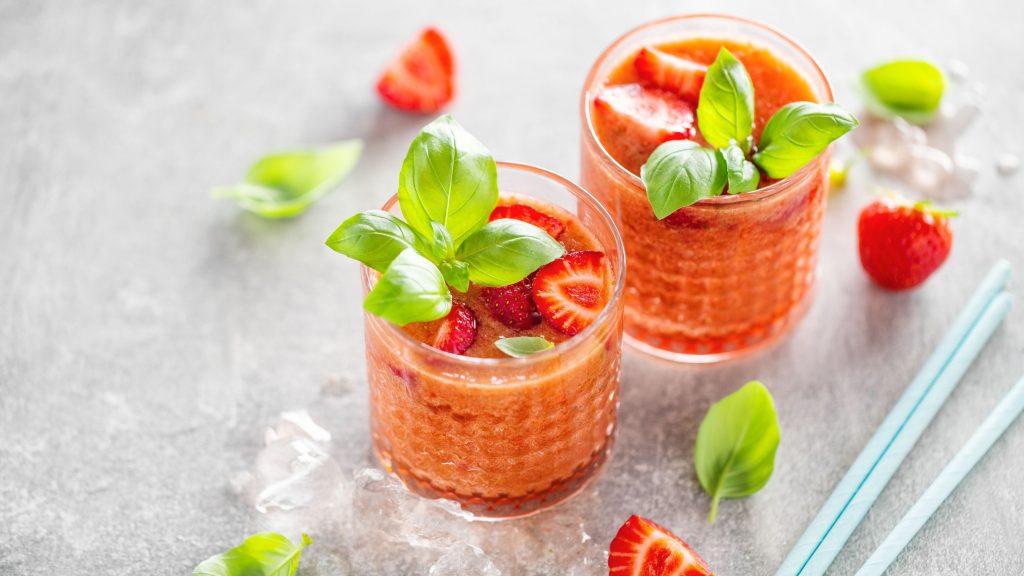 The sweet aromas of ripe strawberries and basil are fragrant and intoxicating in their own right but together, they're a perfect marriage that just spells out summer and sunshine. A squeeze of lime takes things up a notch for a lip-smackingly delicious Strawberry Basil cocktail that's a picnic in a glass! Try this refreshingly sweet and herby combination when the weekend ahead guarantees sunshine – all you need to do is wheel out the BBQ and get serving for some serious summer vibes.
Strawberry Lime Vodka Smash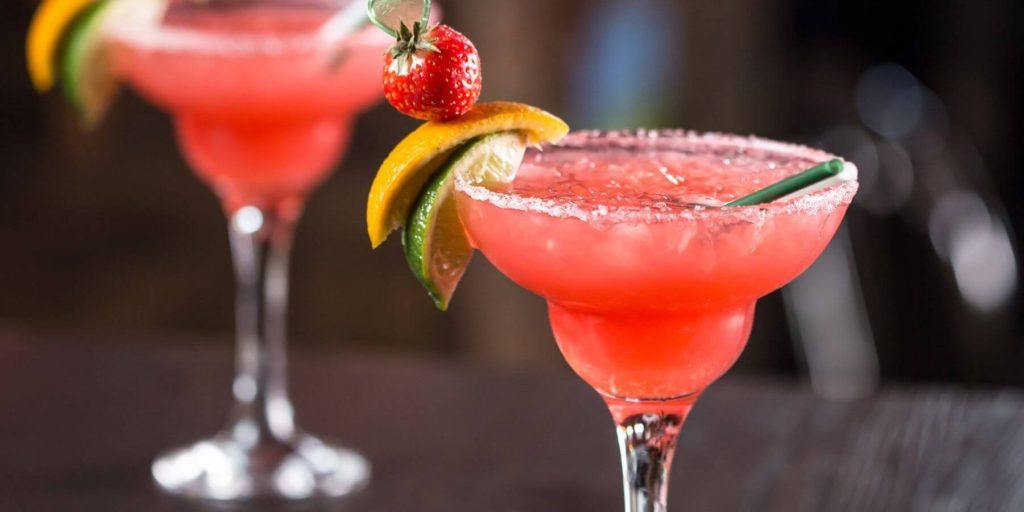 As far as easy summer cocktails go, this is the one you'll want to make (and smash) again and again this summer. A Strawberry Lime Vodka Smash is tart, sweet and thirst-quenching, ideal for summer alfresco get-togethers on long warm days. An easy to make cocktail, it's just a matter of muddling together fresh strawberries and zingy lime juice with drizzle of honey, adding smooth vodka and topping it up with sparkling water. Make it pretty with a sprig of mint and a few extra berries.
Strawberries and Vodka Frozen Cocktail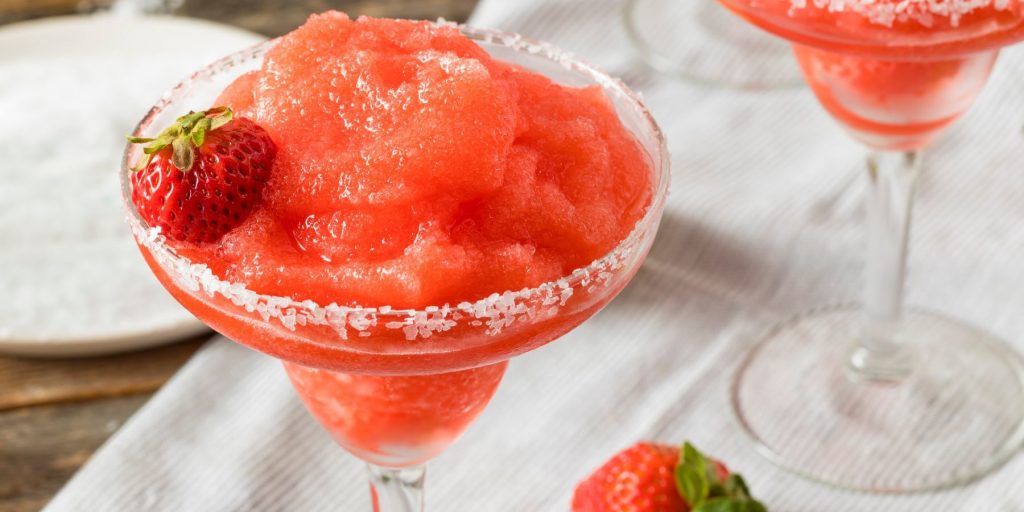 If you are partial to a slushie, then this ice-cold boozy freeze is right up your alley. Freeze strawberries and blitz up in a blender with a dash of lime, simple syrup and vodka. Perfect to enjoy with friends on lazy hot summer weekends.
Strawberry Daiquiri with Vodka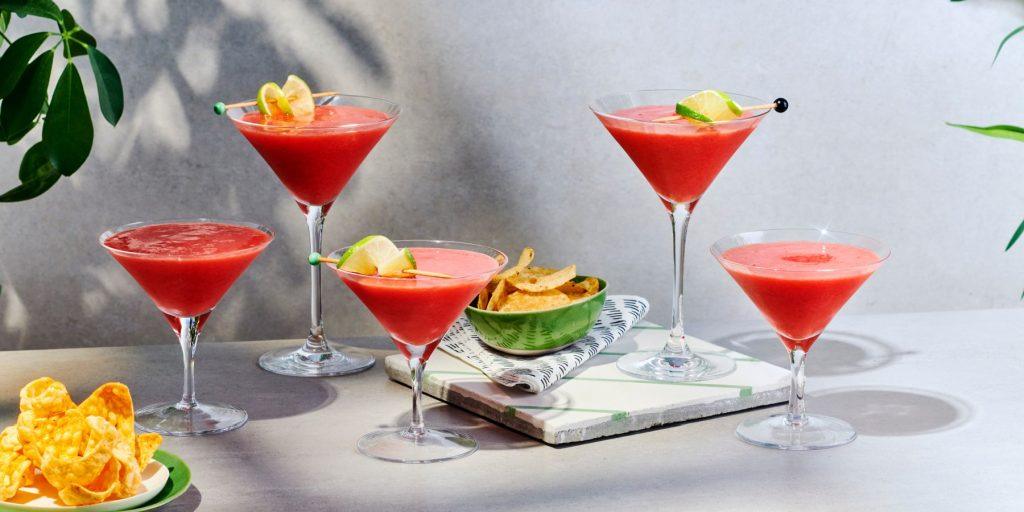 A favorite of the easy summer cocktails and an obligatory poolside order on vacation, the pretty-in-pink Strawberry Daiquiri must be the ultimate summer classic. Traditionally made with rum, our version uses vodka for a smooth twist. Whip it up in seconds with a blender and enjoy this easy drinking cocktail on warm sunny days outdoors with tasty snacks.
Strawberry Vodka Lemonade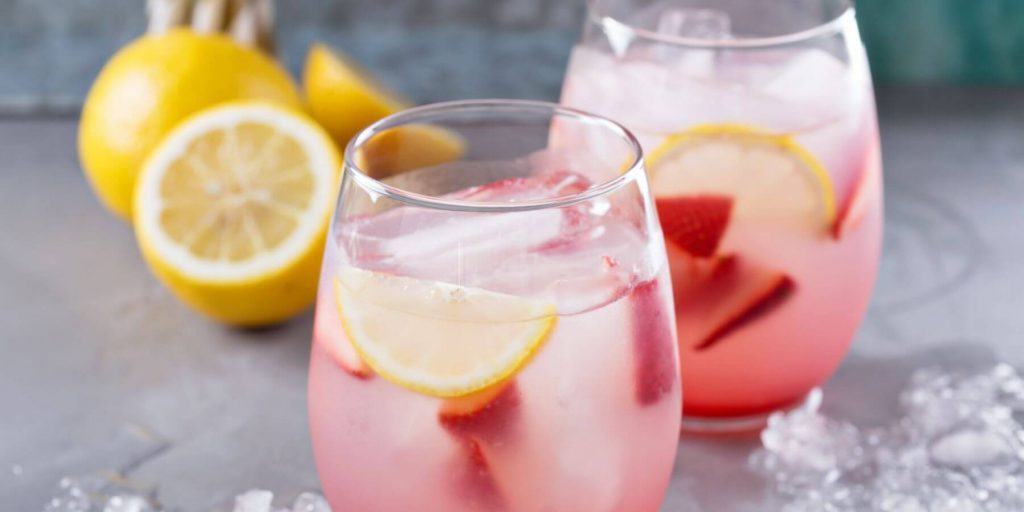 If you want something refreshing to cool you down on blistering hot days, a Strawberry Vodka Lemonade should be your go-to cocktail. Make this pitcher-friendly recipe with a good quality store-bought lemonade or a homemade version if you've got time and serve alongside BBQ goodies.
FREQUENTLY ASKED QUESTIONS
Most juices are perfectly paired with flavored vodkas as they blend well with sweet and citrusy flavors to create cocktails. Here are a few mixers to try: Citrus juices, such as orange, blood orange or grapefruit Tropical juices, such as pineapple or mango Sweet berry juices, such as cranberry or strawberry Sodas, such as lemonade, club soda or tonic water
A strawberry vodka cocktail recipe with muddled fruit will store in the refrigerator if well sealed for up to 4-5 days, so it can be made a day in advance in a large pitcher for easy entertaining. If you want to be super organized to avoid party-prep stress, make the cocktail in advance without adding the vodka and freeze it until the day before you need it. Just thaw it before adding the vodka and enjoy stress-free hosting.
Strawberry vodka cocktails are so varied and delicious, but generally always include muddled strawberries, a zing of lime juice and simple syrup to sweeten. There are many twists to strawberry cocktails, such as using frozen berries or adding additional ingredients and liqueurs to transform them into something entirely different. If you like martinis, margaritas, daiquiris or mimosas, a strawberry vodka twist will work well in them all.
Strawberry cocktails are easy to knock up quickly with just a few ingredients. It all starts with muddling your berries with lemon or lime to bring out the vibrance of the fruit before adding in your spirit of choice, be that plain or strawberry infused vodka, rum, gin or even bubbly wine for something extra special. Turn your cocktail into a boozy frozen slushie by blending with ice and frozen berries. Strawberries pair well with herby flavors, so experiment with fragrant herb garnishes such as basil or mint. Ready to get mixing?