Kanpai! 10 Japanese Whiskey Cocktails to Master
March 17, 2023 by Helena Lombard
Even though Japan is more famous for its shochu and sake, it's become one of the world's best whiskey producers over the last few years. So, it stands to reason that there's a whole world of Japanese whiskey cocktails waiting to be discovered. Excited yet? So are we!
As most of you will know, rules are big in Japan, and when it comes to drinking, it's no different. Rule number one? Never drink alone. Rule number two, wait for all your friends to have their drinks in front of them before touching yours. And lastly, someone has to say "kanpai!" before you're allowed to take your first sip.
Ready? Invite your friends over and try your hand at mixing up a few of these classic Japanese whiskey drinks.
Japanese Highball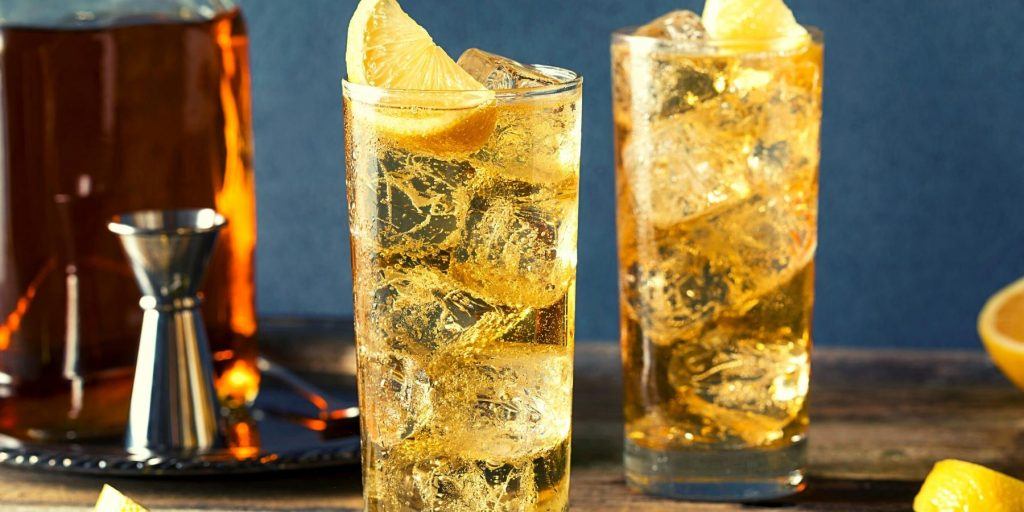 This is a great place to start if you've never tasted Japanese whiskey. The Japanese Highball is a simple 2-ingredient cocktail that mixes whiskey with sparkling water. This tall, bubbly drink is refreshing and has a low ABV, making it the perfect serve for garden parties and barbecues.
Japanese Sour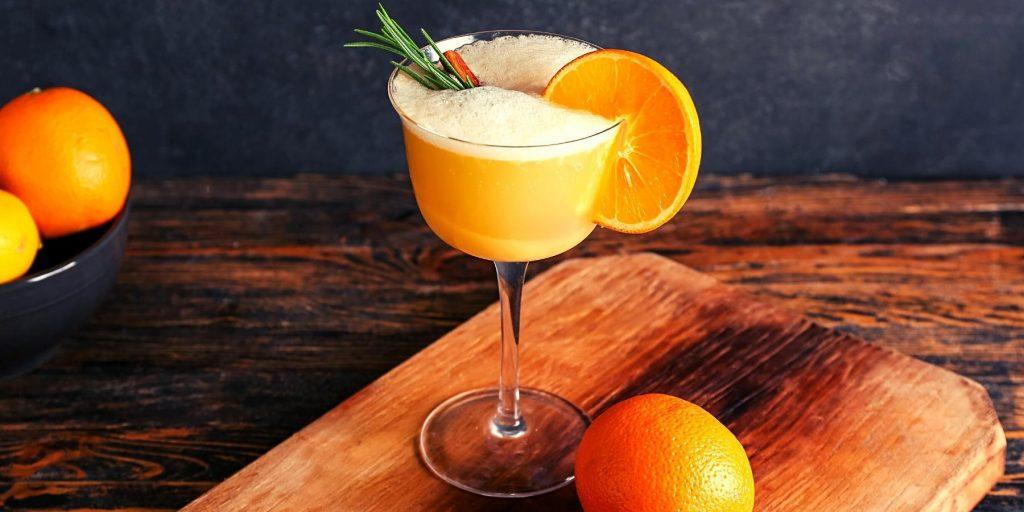 Smoky, sour, smooth, and seductively frothy on top, the Japanese Sour is a spin-off of the classic Whiskey Sour. While the smoky whiskey no doubt shines in these Japanese whiskey drinks, the addition of the other ingredients makes this cocktail a total showstopper. Fresh lemon and yuzu (or lime) and Japanese kuromitsu (black sugar syrup) add a warm caramel tone, bitters cut through the sweetness, and egg white adds volume and a foamy texture on top. This Insta-worthy cocktail will be a hit at your next dinner party, so if you're looking for something exceptional, this is it.
Nail in the Coffin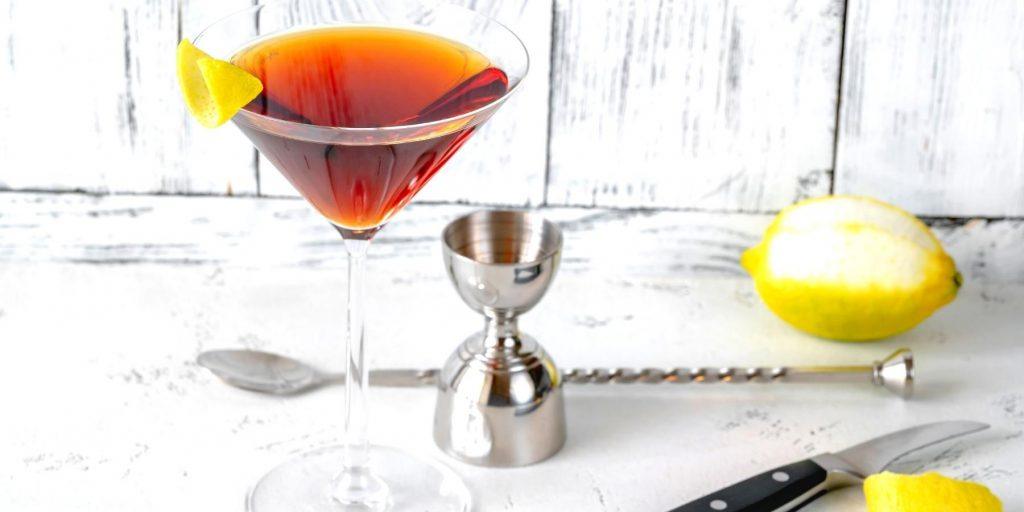 If you've just finished a spectacular dinner with friends, this is the cocktail you'll want to serve for an impressive and sophisticated end to the evening. The oddly-named Nail in the Coffin is made with Japanese whiskey, Portuguese wine, and a vanilla-forward citrussy Spanish liqueur. The result is out of this world!
Nippon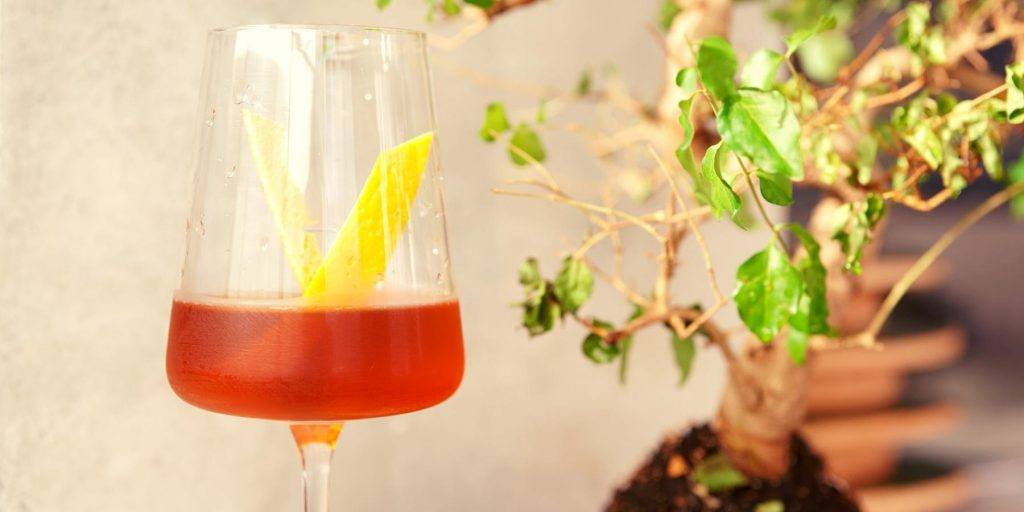 This simple 3-ingredient cocktail is another after-dinner delight and was created by an Italian bartender. Smoky, gingery, and very smooth, these classic Japanese whiskey cocktails are easy to master.
Stir together Japanese whiskey, Cinzano Rosso, and ginger liqueur with ice. Strain into a chilled glass and finish it with an elegant lemongrass knot garnish. This cocktail is absolute perfection for a special night in.
Toki Americano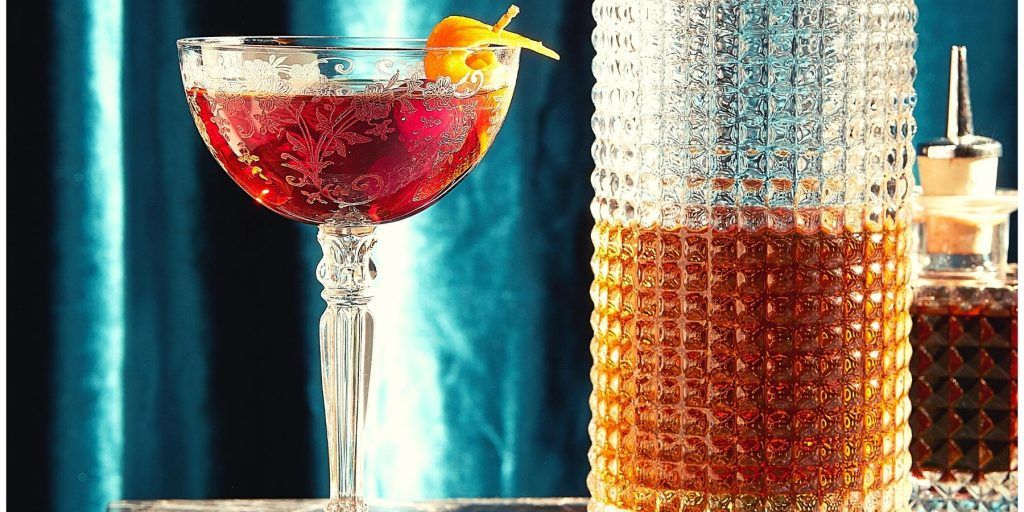 Japan comes to hang out in Italy's aperitivo hour in one of our favorite new drinks. This stir-and-strain drink is a spin-off of Italy's famous Americano cocktail. It is a beautiful balance of bittersweet and savory flavors. A Toki Americano combines Italian liqueur, Japanese whiskey, and Cynar—a refreshing artichoke liqueur. If you love an interesting twist as much as we do, give this one a go. It's magic.
Black Ship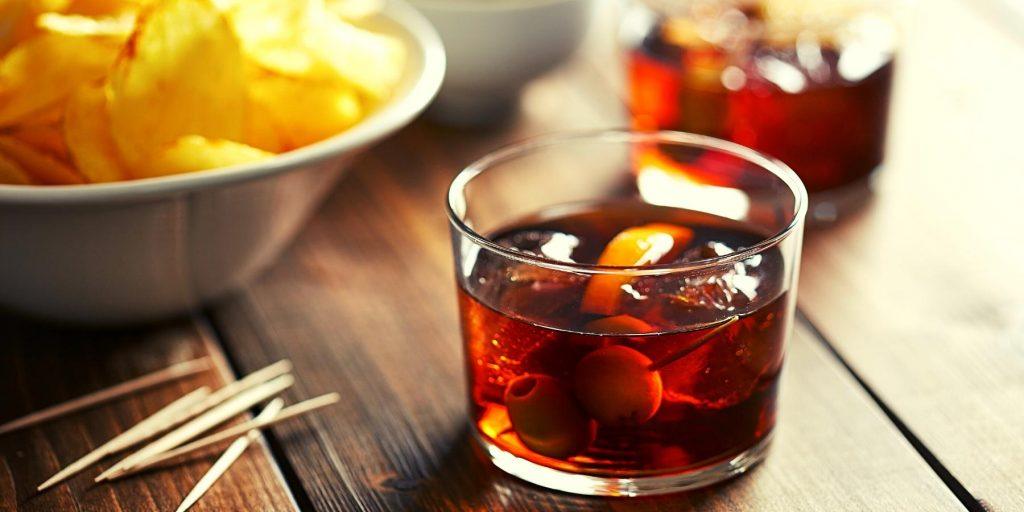 This intriguing cocktail is fruity, full-bodied, and pays homage to Japan's whiskey history. The story goes that in 1853 commodore Matthew Perry arrived at Edo harbor on big black ships. But he didn't arrive alone. He came with a few barrels of whiskey and presented the Emperor with America's best tipple. This was Japan's first taste of whiskey, and two decades later, they started importing it into the country. Then, in the 1920s, they started making their own, and the rest is history. Cheers, Matt!
To make the Japanese whiskey cocktails stir together pomegranate juice, port and lemon juice, and ice, then strain it into a chilled martini glass and add a lemon peel twist as garnish. Sophisticated, simple, and very sippable.
Tokyo Sidecar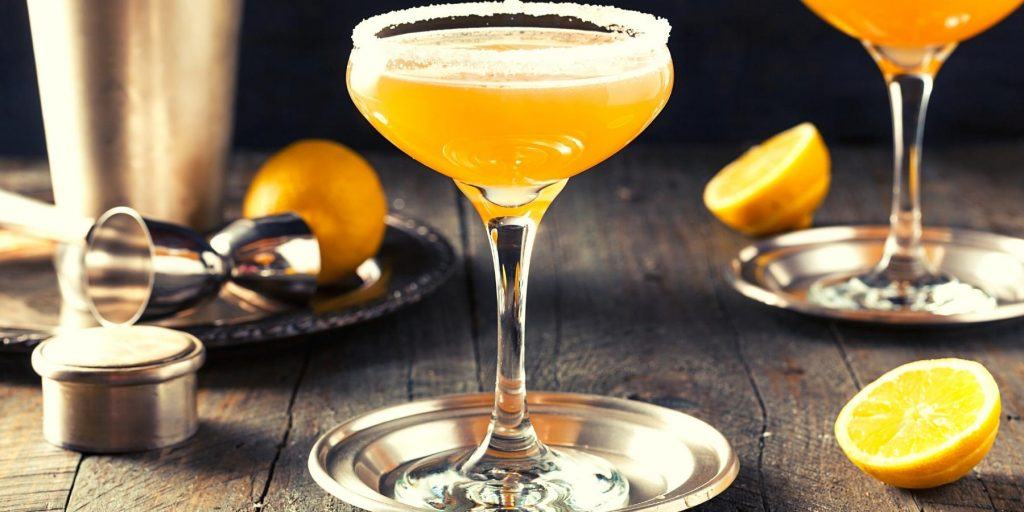 Grand Marnier, Japanese whiskey, and yuzu juice combine to create an Asian-inspired Sidecar cocktail. Cognac gets replaced with whiskey, and lemon juice is replaced with yuzu juice—but lime will do just fine. Shaken and strained into a chilled coupe, this bright cocktail will delight your guests. Best served icy cold, just before dinner.
The Smash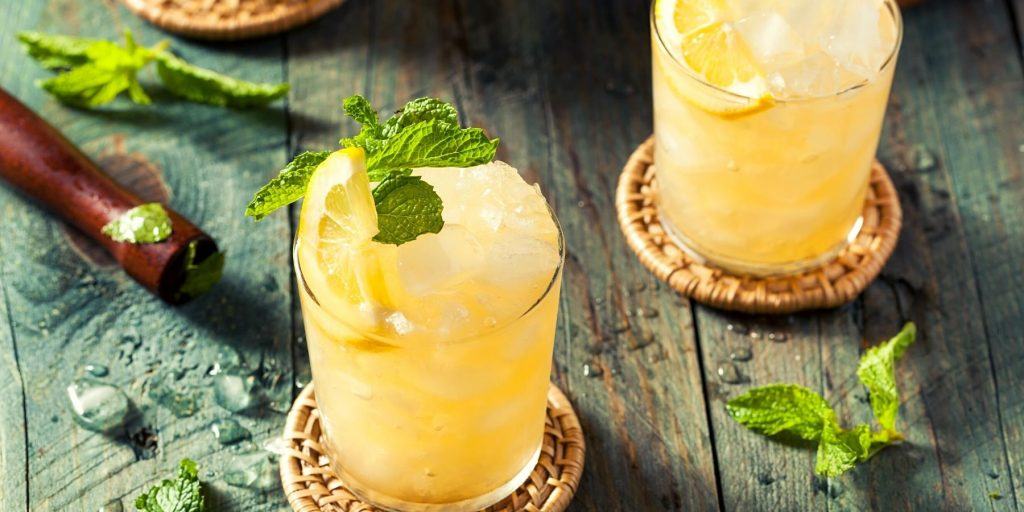 The Whiskey Smash came onto the cocktail scene yonks back, and this is a Japanese spin-off of the American classic. This muddled zesty drink is all lemon, which, by the way, you'll be muddling straight in the glass, along with fresh mint and simple syrup. Add to that some Japanese whiskey, and if you want to spritz it up, add some sparkling water.
Simple to make with smashing citrus notes, this refreshing drink can be served all summer long. And believe us, you'll want to.
The Red Akuma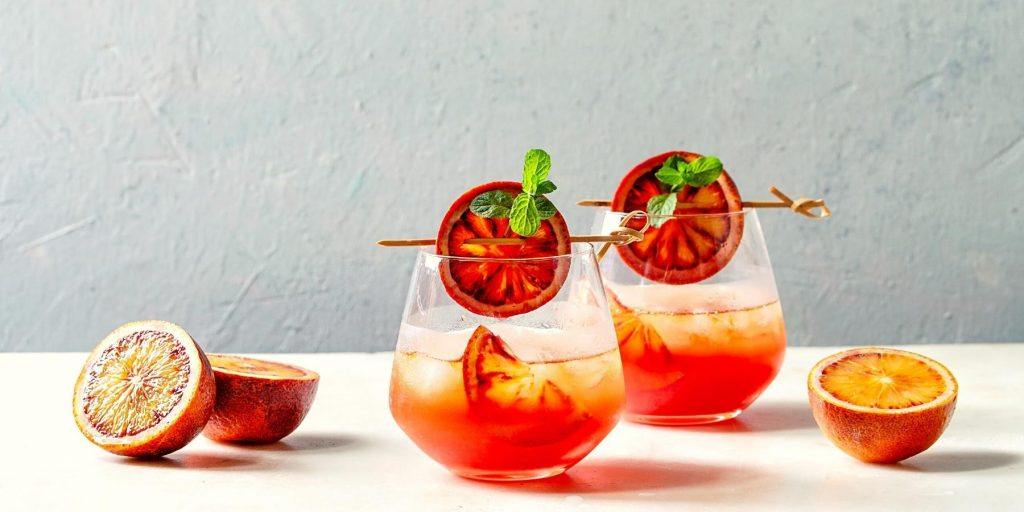 This one is for the adventurous drinker looking for a Japanese whiskey drink with a spicy edge. If you love a Spicy Margarita, then the Red Akuma will be right up your matchi. To make this burst of flavor, combine Japanese whiskey, agave, blood orange juice, and chopped jalapeños in a cocktail shaker. Give it a good shake for at least 30 seconds, and strain it into ice-filled rocks glasses. Pair it with platters of sushi and tempura if you're hosting a cocktail evening with friends.
The Beast
This bubbly beast is best-served in the summertime and is easy to convert to pitcher size to please the crowd. The Beast is built straight in the glass: sugar, citrus cherries, and grenadine are added to a highball glass and muddled. This fruity mixture is given some Japanese whiskey love and then topped with a splash of ginger ale or club soda. We suggest converting these Japanese whiskey drinks to pitcher size for BBQ season. A real refreshing crowd pleaser!
It's not just Japanese whiskey cocktails that are making waves across the globe. Japanese cocktails and the art of making them is a hot topic right now, so learn more about it if you want to get in on the scene.
FREQUENTLY ASKED QUESTIONS
You can either enjoy it neat or make one of our delicious cocktails with Japanese whiskey.
Sparkling water, ginger ale, and blood orange juice are all good non-alcoholic mixers for Japanese whiskey.
After work, Japanese people enjoy meeting up after work to chill out and catch up. Highballs are popular because they're easy to make and even easier to drink. It's considered to be one of the best pick-me-up drinks to enjoy with friends.
You don't need to store your Japanese whiskey in the fridge, no! Just like other spirits, this one has high alcohol and doesn't need to be chilled.